Strength and Conditioning
Run
Training Tips
Health and Wellness
Beginner
Intermediate
Three Ways to Increase Your Weekly Mileage
by Rebekah Mayer for Perspective Fitwear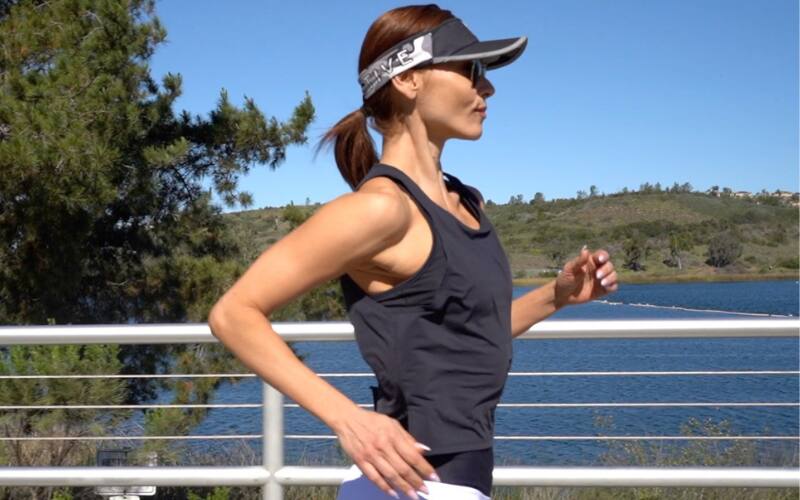 Building endurance as a runner takes time and effort but yields great rewards. If you're looking to run longer to build more fitness, to train for an upcoming event, or simply to enjoy more time outside, we have some tips to help! Before you get started, it helps to consider your readiness to run more. You might be ready if your current running volume feels easy, your overall life stress feels reasonably balanced, and your body feels healthy with no ongoing aches & pains.
While a broad "10% rule" is often discussed in running, increasing mileage isn't an exact science. A slow & methodical approach is certainly advised, but you don't have to dial to a precise percentage each week. Here are three ways you can increase mileage:
Create a weekly long run
There is no magical distance at which a training run becomes a long run - it can be quite simply the longest run of your week! If you already have a weekly long run, you can start by adding mileage to that run specifically.
If your longest run is less than 5 miles, starting with a 0.5-mile increase per week is ideal.

If you're already running 5+ miles, you can potentially add a full mile each week.

Runners in marathon-training mode may even add two miles per week at times during a training cycle.

After 2-3 weeks of adding mileage to your long run, a shorter run is advised to boost recovery.
Add a smaller amount to each weekday run
Instead of putting your full weekly increase into one run, you can divide it up between several runs. This could be as simple as adding 3-5 minutes to some of your weekday runs, leaving the traditional weekend long run at your previous distance or duration.
Pick up the pace with a faster, structured workout
It can be surprising how much mileage you cover in an interval workout, anaerobic threshold run, or other challenging sessions. If you have been running easy miles consistently, try stretching out your distance by incorporating more focused workouts. Start with just one of these sessions per week, including an easy warm-up and cool-down to optimize your workout and recovery.
To minimize the risk of injury, choose just one of the options above to start
You can focus on one method for several weeks before mixing it up or use different methods each week to add mileage. The goal is to keep it fun, while also extending your base!
With any method to increase your weekly mileage, you'll want to balance your mileage with recovery time. Getting adequate sleep and incorporating recovery activities can help to maintain a balance between your added mileage and downtime. That's key to building a sustainable running routine that can keep you moving, while you have fun along the journey!
Rebekah Mayer is USA Track & Field - Level II Endurance certified, is a Road Runners Club of America - Certified Running Coach, and is Precision Nutrition - Level 1 certified.
Want custom co-branded apparel for your club like the South Bay Squad? Email wholesale@perspectivefitwear.com and write "Club Apparel Inquiry" in the subject line!
Rebekah Mayer for Perspective
Fitwear