Features
Foundation
Team USA
USA Triathlon Foundation Tri Club Challenge Brings Clubs Together to Drive Multisport Forward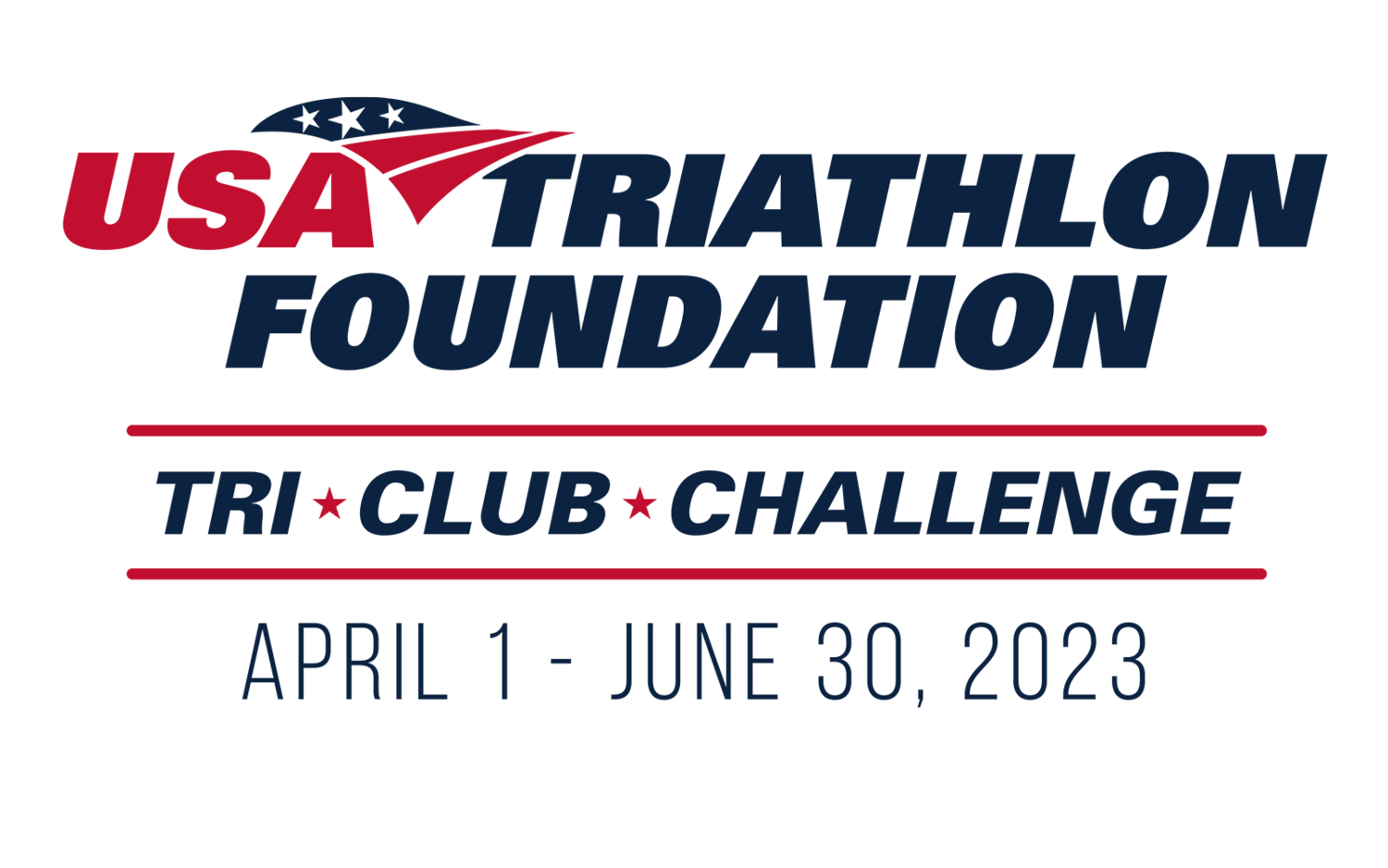 COLORADO SPRINGS, Colo. — USA Triathlon and the USA Triathlon Foundation today announced the launch of the 2023 USA Triathlon Foundation Tri Club Challenge, a nationwide fundraising campaign from April 1 to June 30 engaging USA Triathlon Clubs across the country to help grow participation and access to the sport of triathlon.

The Tri Club Challenge will engage and energize the collective spirit of the USA Triathlon Clubs community as USA Triathlon Clubs compete in raising funds that contribute to growing participation and access in the sport through targeted programs in the USA Triathlon Foundation's pillars – Encourage Youth Participation, Inspire Pathways to Access and Inclusion and Ignite Olympic and Paralympic Dreams.

"We recognize that triathlon clubs are the backbone of training and community within multisport. The Tri Club Challenge brings this active community together in a fun competition with give-back benefits to clubs and their members, as well as to nationwide initiatives designed to have a lasting effect on our sport," said Molly Danner, USA Triathlon Foundation Major Gifts Officer. "In its inaugural year, the challenge creates a pathway for some of our sport's biggest supporters to make an impact toward specific projects in three vital areas: growing youth participation through USA Kids Tri grassroots programs, increasing access and inclusion in multisport through USA Triathlon's Together We Thrive initiative, and bolstering athlete development through the newly formed Mallow Junior/U23 National Team supporting Olympic dreams."

The Tri Club Challenge kicks off on April 1. USA Triathlon Clubs are invited to participate by customizing their own club fundraising webpage hosted on the USA Triathlon Foundation website. Over the course of the 13-week challenge, each club — and its members and friends — will use the unique club donation webpage to fundraise.

In addition to supporting the USA Triathlon Foundation's mission, each participating club will have the opportunity to join inspiring webinars with elite athletes and coaches and win prizes from USA Triathlon, Wahoo Fitness, Rudy Project and more during the 13-week challenge. Prizes will be awarded during each three-week mini competition, and overall winners will be awarded based on the cumulative funds raised over the course of the competition and highest gift average per number of club members. Overall winners will be awarded to clubs of all sizes, with three club size categories: 99 and fewer club members, 100 to 249 club members and 250 and greater club members.

Each winning club will be eligible to submit a USA Triathlon Foundation grant proposal identifying how they will use the grant toward one of USA Triathlon Foundation's pillars in their community.

To learn more about the USA Triathlon Foundation Tri Club Challenge, visit here.

USA Triathlon Official Clubs can register here to customize a dedicated club fundraising webpage and track Club Leaderboard updates from April 1 to June 30.

Not part of a USA Triathlon Official Club, but want to support this nationwide campaign to drive multisport forward? Search here for a participating club in your region and help us make an impact by donating through their club fundraising page between April 1 and June 30.


About the USA Triathlon Foundation
The USA Triathlon Foundation is a 501(c)(3) non-profit organization and the charitable arm of USA Triathlon. With its mission to transform lives through sport by providing opportunities to swim, bike and run, the Foundation serves to generate a greater impact on the multisport community through charitable giveback and grants that advance the Foundation's three pillars: (1) Encourage Youth Participation; (2) Inspire Pathways to Access and Inclusion; and (3) Ignite Olympic and Paralympic Dreams. Since the Foundation was established in 2014, it has impacted the lives of thousands by providing grants to organizations and individuals in pursuit of its mission and pillars to create a healthier United States through triathlon. To learn more about the Foundation and get involved, please visit
usatriathlonfoundation.org
.
USA Triathlon is proud to serve as the National Governing Body for triathlon, as well as duathlon, aquathlon, aquabike, winter triathlon, off-road triathlon, paratriathlon, and indoor and virtual multisport events in the United States. Founded in 1982, USA Triathlon sanctions more than 4,000 races and connects with more than 400,000 members each year, making it the largest multisport organization in the world. In addition to its work at the grassroots level with athletes, coaches, and race directors — as well as the USA Triathlon Foundation — USA Triathlon provides leadership and support to elite athletes competing at international events, including World Triathlon Championships, Pan American Games and the Olympic and Paralympic Games. USA Triathlon is a proud member of World Triathlon and the United States Olympic & Paralympic Committee (USOPC).