News
Features
Coaching Tips
Coaches
Diving into Physiology at a Level II Coaching Certification Clinic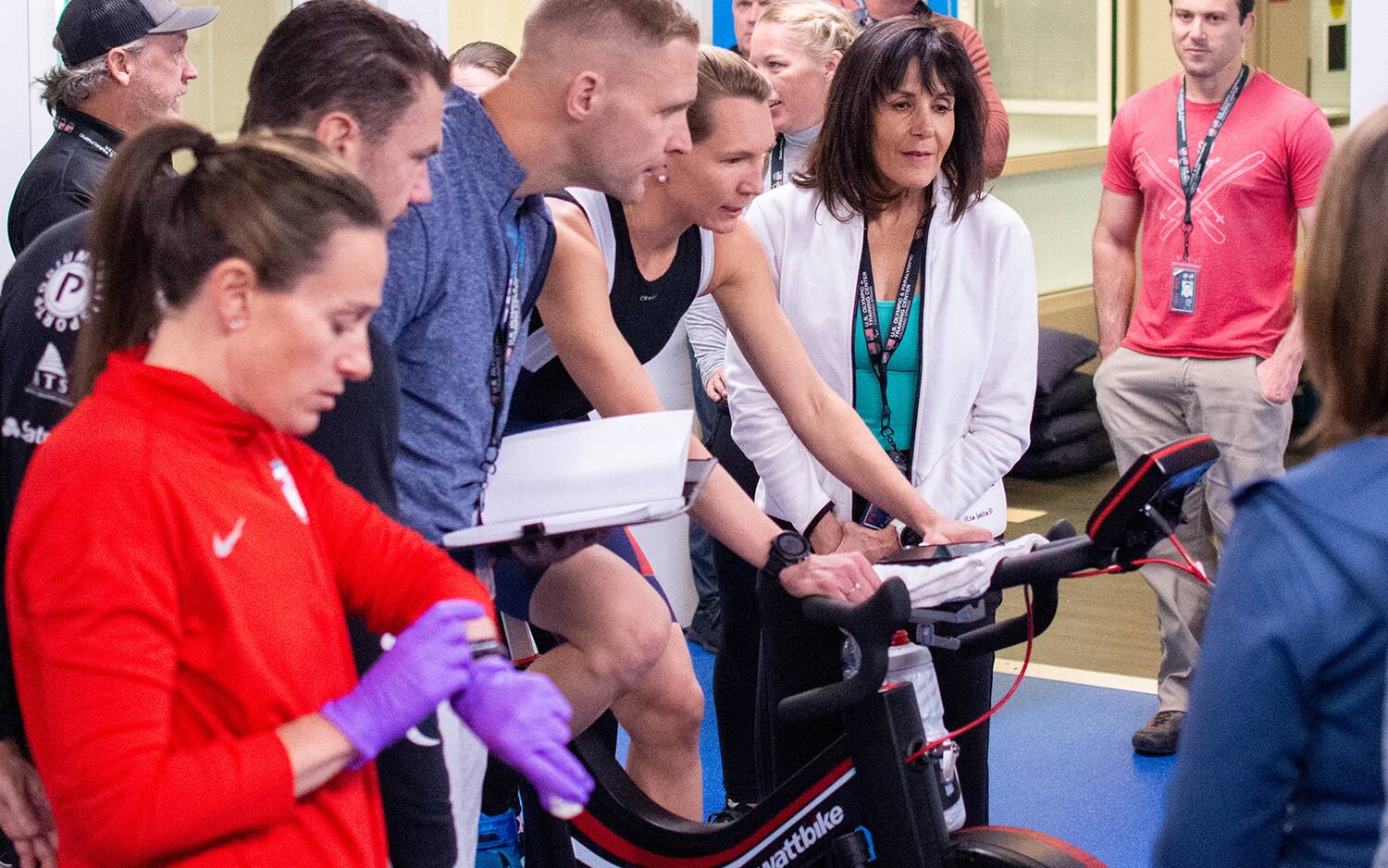 From December 8-11, 22 multisport coaches descended on the U.S. Olympic and Paralympic Training Center in Colorado Springs, Colorado, to finish their USA Triathlon Level II Coaching Certification. The clinic featured a new format with more hands-on learning, deep dives into physiology and physiological testing and a focus on how to prescribe great training for all levels of athletes. USA Triathlon was thrilled to work with a room of some of the most talented coaches in our sport. The combined format made for fun days and great connections that will continue for years to come.
Maria Simone
Founder/Head Coach
No Limits Endurance Coaching
USA Triathlon Level II Certified Coach
"Coaches are improving their skills here at the Level II USA Triathlon Coach Certification clinic. But why is it important to be a USAT Certified coach in the first place? It's important for us to be part of a broader community that is tied to our national governing body that supports our Olympic and Paralympic athletes and also supports the health of all athletes, from the elite to the age groupers. This is where that happens. We're networking, we're creating community, and we're creating a space for all of us to learn from each other. Even though some of us may be presenting, we're also learning from students and race personnel."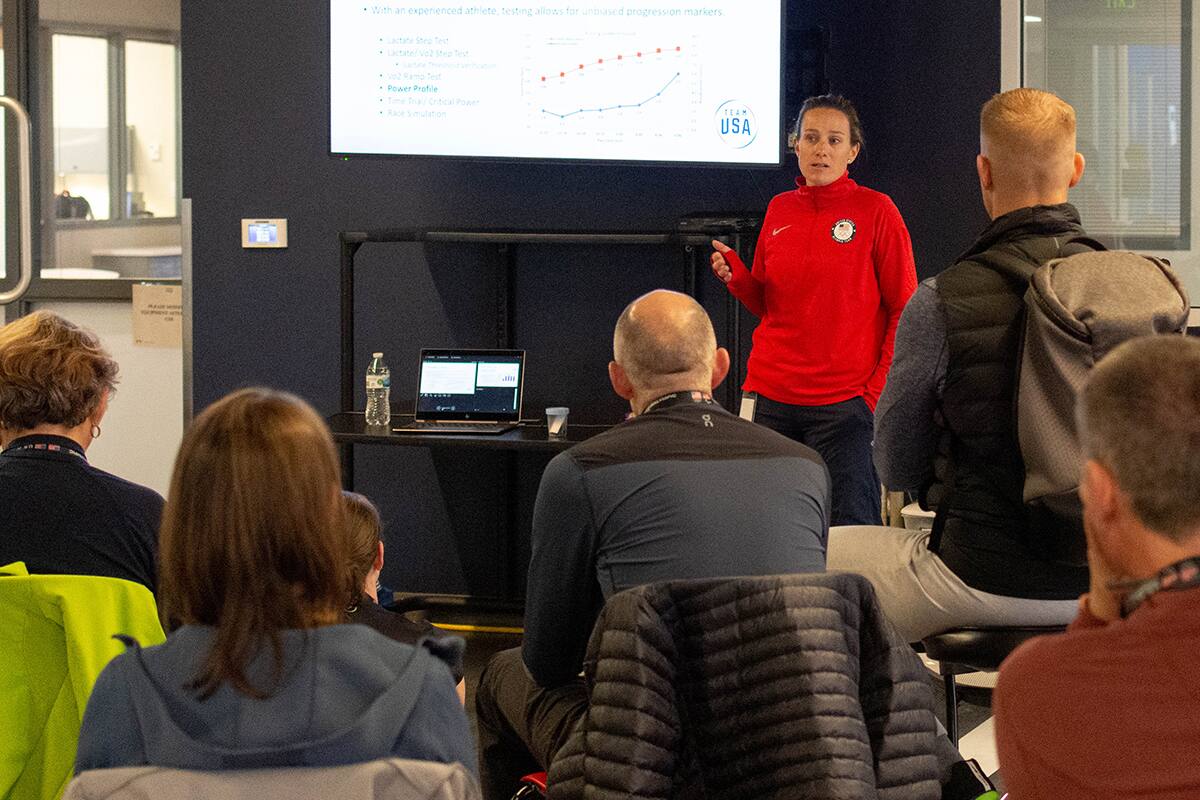 Justin Trolle
Head Coach
Vanguard Endurance
USA Triathlon Level III Certified Coach
"Level II courses are programmed to [teach coaches how to] get things [for athletes] corrected. They give the ability to actually step up and make a massive difference in overall performance for coaches and performance improvement for our athletes."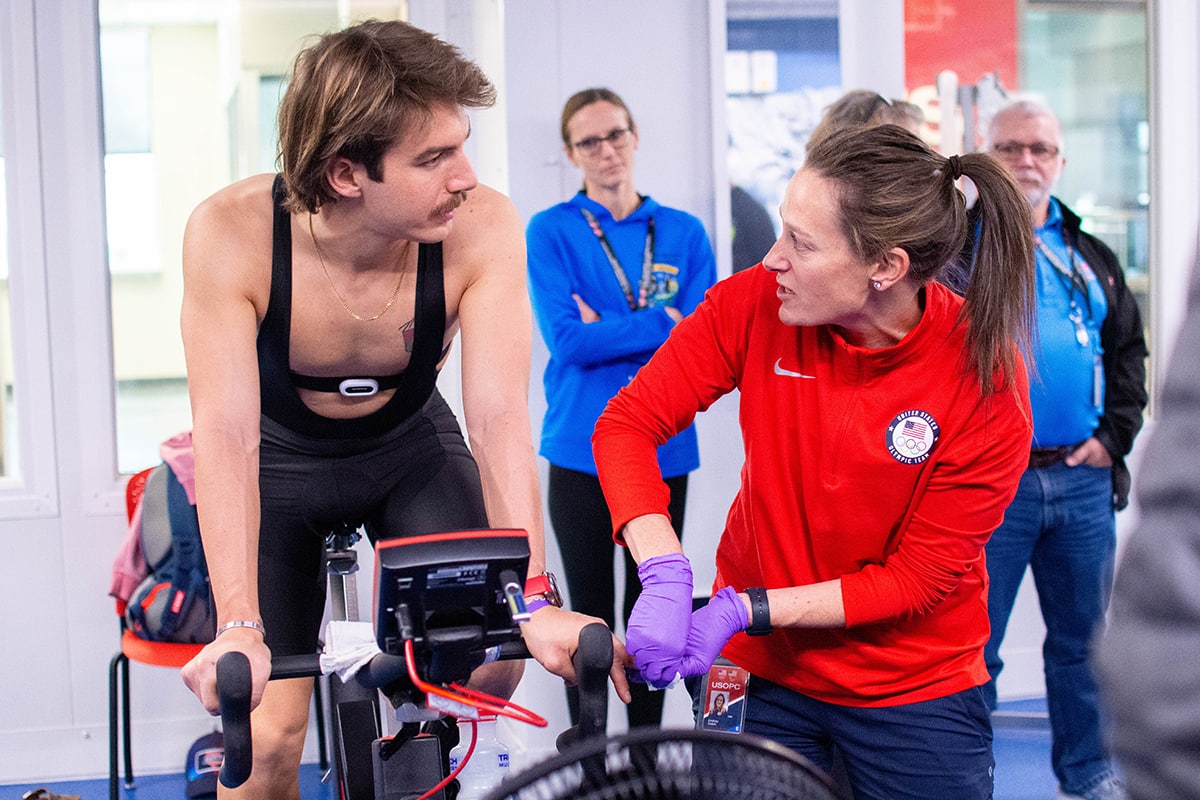 Lindsay Golich
Senior Sport Physiologist
United States Olympic and Paralympic Committee
"We did a section on psychological testing, and today it was a power profile test on the bike. There were two athletes: one was a short course athlete and one was a long course athlete. Throughout the test, we looked at power outputs, blood lactate values and even metabolic rates for Vo2. The goal was to see the physiological differences between someone who's more anerobic because of the nature of their sport and someone who's more aerobic. This was to help coaches understand coaching prescription as they go forward and look at physiological testing."