USA Triathlon Weekend Notebook: Big payouts in Canada, Ironman wins and Gravel Series Success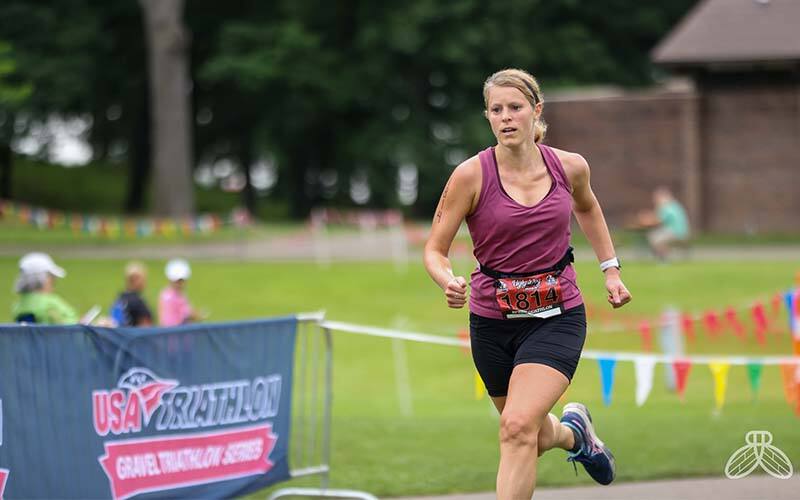 2022 IRONMAN Lake Placid
Lake Placid, N.Y.
One amazing aspect of triathlon is getting to see the evolution of athletes in their career. Years ago, we watched Sarah (Groff) True chase her Olympic dream, achieving success at the shorter distance World Triathlon courses and appearing in the London 2012 Games and 2016 Rio de Janeiro Games.
Now, we are witnessing her crush it in the longer courses. Earlier this year in June we watched her return to racing and win at Eagleman 70.3. This weekend, she raced in her first full IRONMAN distance in three years and claimed victory at Lake Placid.
She finished in a time of nine hours and 22 seconds.
Over 3,200 athletes raced in Lake Placid!
2022 World Triathlon Cup Pontevedra
Pontevedra, Spain
Over in Spain, some USA elite triathletes competed in the World Triathlon Cup Pontevedra.
Chase McQueen had the best result for the U.S., earning a top-15 finish with 12th place - his highest World Cup finish of his career.
What he could have owed his success to was his training partner prior to race day.
After Hamburg, McQueen headed to Pontevedra and spent a couple weeks training with Spanaird and five-time World Champion Javier Gomez.
Check out this cool video from World Triathlon on how the training went:
PTO Canadian Open
Edmonton, Canada
The Professional Triathlon Organization is working to change the game when it comes to pro racing. Big payouts, tons of media coverage and unparalleled maternity policy when it comes to female athletes.
Over the weekend, the Canadian Open was hosted in Edmonton. The top prize to gun for? $100,000! The course? 100 total kilometers (2 km swim, 80 km bike, 18 km run).
Ashleigh Gentle of Australia and Gustav Iden of Norway claimed those top prizes.
Chelsea Sodaro took third and claimed the only podium spot for the U.S.
Sodaro, who is a new Mom, has shared how revolutionary the PTO is when it comes to their 15-month maternity leave.
💬 "We shouldn't have to choose between being world class athletes and being moms."@ChelseaSodaro is an inspiration. What a performance in Edmonton 👏 pic.twitter.com/xJkzKf6K1x

— PTO (@protriorg) July 25, 2022
The PTO has epic racing ahead. You'll want to tune in for these events!
Recap yesterday's women's race 📽

Watch the men's race today: https://t.co/3M4cdkeyJA #PTOTour #TheRaceIsOn pic.twitter.com/8PkCaX7Lx7

— PTO (@protriorg) July 24, 2022
Heading out onto the final swim lap!

🇿🇦 Henri Schoeman 16.34⁰
🇦🇺 Aaron Royle +0.01
🇬🇧 Alistair Brownlee. +0.03
🇺🇸 Ben Kanute +0.04
🇫🇷 Sam Laidlow +0.06 pic.twitter.com/A1mx15syuC

— PTO (@protriorg) July 24, 2022
Ugly Dog Gravel Triathlon
Grass Lake, Mich.
Set aside the road tires, gravel triathlon is the trend for 2022! People are loving the option to test out new bike styles and challenge themselves to new types of terrains.
Ugly Dog was the third stop in our debut Gravel Triathlon Series and things got UGLY over in Michigan! This race will easily become a gravel favorite. The gravel courses are private and scenic, the trail run is challenging and the awards are bottles of locally distilled vodka. What more could an athlete ask for!
This was the first year that West Michigan endurance company Tris4Health took over Ugly Dog and it was evident that they put their own stamp on making this event bigger and better than ever!
For more info on this event, check out their website here.