2021 Toyota USA Triathlon Age Group National Championships in Milwaukee Sold Out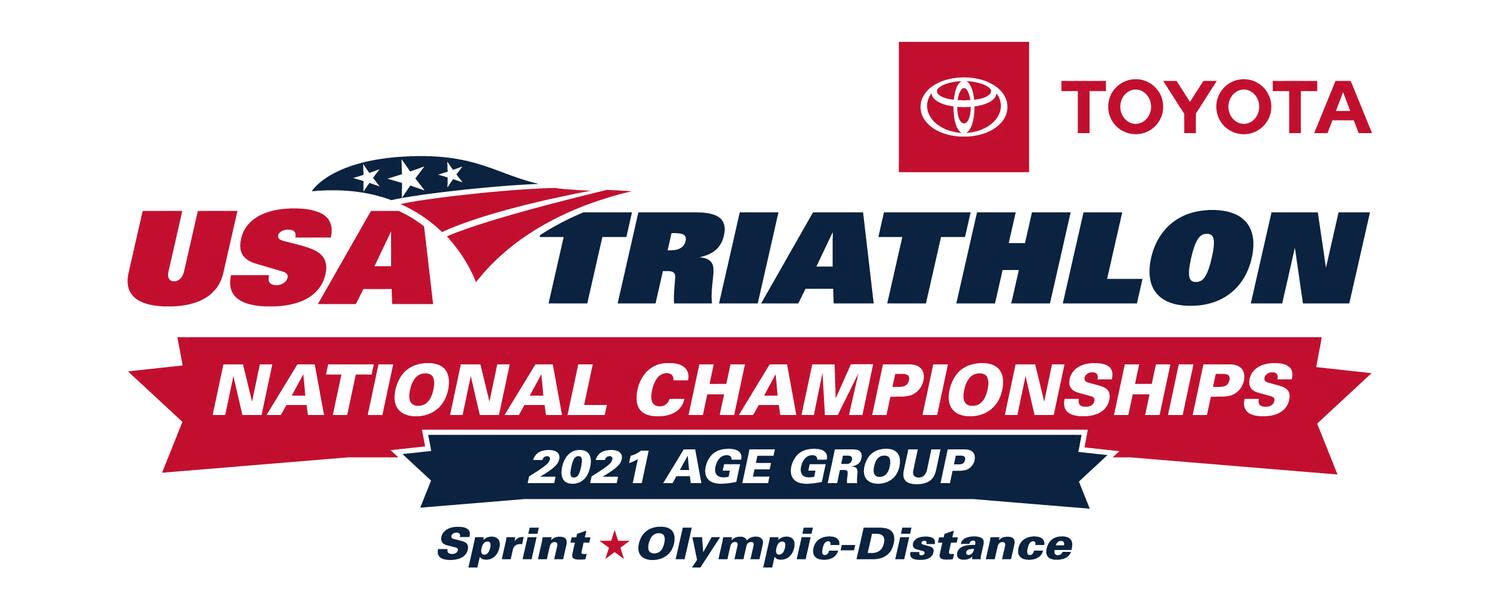 COLORADO SPRINGS, Colo. — USA Triathlon today announced that the Toyota USA Triathlon Age Group Sprint and Olympic-Distance National Championships, scheduled for Aug. 6-8 in Milwaukee, are sold out. While both National Championship divisions are at capacity, a limited number of spots remain available for the sprint- and Olympic-distance Time to Tri open waves, as well as for the Open Water Swim competition.

Age Group Nationals is USA Triathlon's largest and longest-running National Championship event. Contested since 1983, the event typically attracts more than 5,000 athletes hailing from all 50 states and Washington, D.C. This year, more than 5,200 participants are expected over two days of racing.

The action begins Friday, Aug. 6, with an Open Water Swim competition off the shore of Lake Michigan (750 meters). On Saturday, Aug. 7, athletes will contest the Olympic-Distance National Championships (1,500m swim, 40k bike, 10k run), and racing concludes Sunday, Aug. 8, with the Sprint-Distance National Championships (750m swim, 20k bike, 5k run).

Top competitors in each age group will chase not only national titles, but also the chance to qualify for and represent USA Triathlon's Team USA at the 2022 World Triathlon Age Group Championships.

Age Group Nationals will be held with stringent COVID-19 safety measures in place according to USA Triathlon's Safe Return to Multisport guidelines, which include self-screening and temperature checks; face coverings at all times except when actively racing; contact reduction for athletes, officials, staff and volunteers; and increased cleaning and disinfecting practices onsite. Additional details regarding COVID-19 safety can be found at usatriathlon.org/safe-return or on the Age Group Nationals event page at usatriathlon.org/agnc2021. More information and additional preventative measures will be communicated to registered athletes in the lead-up to race weekend.

Milwaukee returns as the host of Age Group Nationals after welcoming the event for three consecutive years from 2013-15. Its 5,789 registrants from 2014 remains an Age Group National Championships record.

"USA Triathlon is thrilled to welcome the nation's top amateur athletes back to Milwaukee — one of the most beloved National Championship host cities of recent years — as we celebrate the return to racing at the national level," said Brian D'Amico, USA Triathlon Director of Events. "We are grateful to the City of Milwaukee and surrounding communities for their collaboration to make this event safe and enjoyable for all participants and the community at large. We can't wait to see our athletes cross that iconic red-carpet finish line once again."

The main venue for all races is adjacent to the Milwaukee Art Museum, Henry Maier Festival Park and Discovery World along the shore of Lake Michigan. Athletes will swim in Lake Michigan, which provides cool water temperatures and a breakwater in Milwaukee's bay. The bike course traverses the Daniel Hoan Memorial Bridge and the Lake Freeway, which will be closed to traffic during the event. The run course travels out along Lake Michigan on paved trails through the scenic Veterans Park, returning on the shaded Lincoln Memorial Drive.

Athletes can join the waitlist for the Sprint or Olympic-Distance National Championships by referring to their qualification emails, which include both a waitlist link and a unique access code. Spots will be filled on a rolling basis as they become available. Capacity limits for the event may increase due to changing COVID-19 circumstances in the coming months. Athletes must meet the qualification standards for their respective race distance in order to sign up for the National Championship division and respective waitlists.

Participants, families and friends can also purchase VIP Hospitality packages through the USA Triathlon Foundation. VIP access includes exclusive hospitality, food and beverage, dedicated viewing areas and USA Triathlon Foundation merchandise. Gold VIP access also includes an athlete medal package, a FinisherPix package and an invitation to a USA Triathlon Foundation Meet & Greet in Milwaukee. Proceeds from all VIP packages support the mission of the USA Triathlon Foundation, which is to provide opportunities to swim, bike and run for all.

For complete Age Group Nationals event information — and to join the National Championships waitlist or register for the Time to Tri Open Waves or Open Water Swim competition — visit usatriathlon.org/agnc2021.

Additional 2021 USA Triathlon National Championships

Registration is still open, and spots remain available, for all other races as part of USA Triathlon's 2021 National Championships calendar. Most National Championships do not require qualification in order to compete:
May 15 — Off-Road National Championships (Hewitt, N.J.)
May 22-23 — Duathlon National Championships (Tuscaloosa, Ala.)
June 6 — Military and First Responders National Championships (Hammond, Ind.)
June 27 — Clydesdale & Athena National Championships (Chattanooga, Tenn.)
July 16-18 — Toyota Legacy Triathlon (Long Beach, Calif.)
o Aquathlon National Championships


o Toyota USA Paratriathlon National Championships
July 31-Aug. 1 — Zone3 USA Triathlon Youth & Junior Nationals (West Chester, Ohio)
Sept. 25-26 — Long Course National Championships (Stony Point, N.Y.)


o Long Course Triathlon, Duathlon and Aquabike National Championships


o Standard-Distance Aquabike National Championships
Oct. 23 — Ultra-Distance National Championships (Clermont, Fla.)
Nov. 13 — Women's Collegiate Triathlon National Championships (Tempe, Ariz.)
Nov. 13 — Age Group Draft-Legal Triathlon National Championships (Tempe, Ariz.)
All events will adhere to USA Triathlon's Safe Return to Multisport guidelines, as well the guidance of the Centers for Disease Control and Prevention (CDC) and local authorities. For more information, visit usatriathlon.org/nationalchampionships.

About USA Triathlon
USA Triathlon is proud to serve as the National Governing Body for triathlon, as well as duathlon, aquathlon, aquabike, winter triathlon, off-road triathlon and paratriathlon in the United States. Founded in 1982, USA Triathlon sanctions more than 4,000 events and connects with more than 400,000 members each year, making it the largest multisport organization in the world. In addition to its work at the grassroots level with athletes, coaches, and race directors — as well as the USA Triathlon Foundation — USA Triathlon provides leadership and support to elite athletes competing at international events, including World Triathlon Championships, Pan American Games and the Olympic and Paralympic Games. USA Triathlon is a proud member of World Triathlon and the United States Olympic & Paralympic Committee (USOPC).