USA Triathlon Foundation Opens Applications for Bridget Inspires Grant
by USA Triathlon Foundation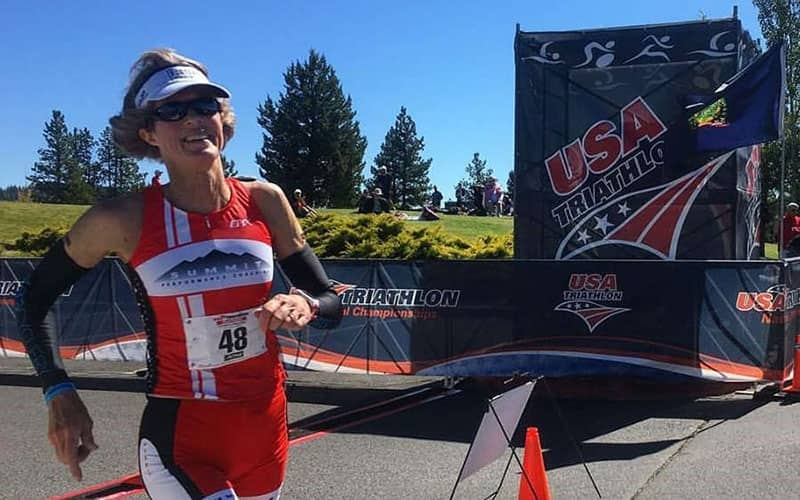 Bridget Inspires Grant Now Open for Applications — Deadline of June 15

The USA Triathlon Foundation is partnering once again with the Dawson family to offer the Bridget Inspires Grant in memory of Bridget Dawson. Bridget was an accomplished age-group athlete and member of Team USA who passed away in 2016. The Bridget Inspires Grant will provide funding to young women pursuing competitive success in triathlon and other multisport endeavors during the 2021 competition year and beyond.

The application window is open as of Tuesday, June 1, and the deadline to apply is Tuesday, June 15, at 11:59 p.m. MT.

Female multisport athletes age 25 or younger, or multisport organizations that support female athletes age 25 or younger, are encouraged to apply. For individuals, grant funds must be used to offset costs associated with participating in triathlon — such as equipment, travel, race registration fees and coaching. For organizations, funds must be used in programmatic support for young female athletes. Special consideration is given to athletes and organizations located in the USA Triathlon Western Region and Bridget's home state of Iowa.

"Bridget was a world-class triathlete, admired by many in the community, and a huge influencer in the growing sport," said Whitney Dawson, Bridget's daughter. "The word 'inspiring' has been most commonly used by those describing Bridget since her passing, and the goal of this endowment is to extend her inspiration beyond her achievements and coaching. Bridget raced with grace, confidence, strength and a quiet fierceness that made her a champion in the sport, as well as a mentor and friend to the entire community. Her drive and vitality will live through the young women who will be supported from this fund to pursue their athletic goals."

The application form, which includes more information about eligibility and timeline, can be found here. The USA Triathlon Foundation will announce all grant recipients by Tuesday, June 29.

About the USA Triathlon Foundation
The USA Triathlon Foundation was created in 2014 by the USA Triathlon Board of Directors as an independent tax-exempt 501(c)(3) entity. Under the leadership of its Trustees and Committee members, the Foundation serves as a means to create a healthier America through triathlon and seeks to transform lives by opening up new pathways to the sport for all, especially those who are otherwise underserved. The USA Triathlon Foundation operates with the belief that every child should have the chance to participate, every paratriathlete should have the opportunity to compete, and every aspiring elite athlete should be able to chase his or her Olympic dream. Since the Foundation's inception, more than $1.9 million has been provided to worthy causes and organizations that support its mission. Donations to the USA Triathlon Foundation ensure America's youth are introduced to the benefits and fun of a multisport lifestyle, athletes with disabilities receive the training, support and gear to be able to participate and excel, and the best aspiring young athletes have a chance to pursue their Olympic Dreams. Visit usatriathlonfoundation.org to learn more and donate today.