News
Features
Elite
Triathlon Latest News
Triathlon
Results
USA Triathlon Weekend Notebook: She's Back!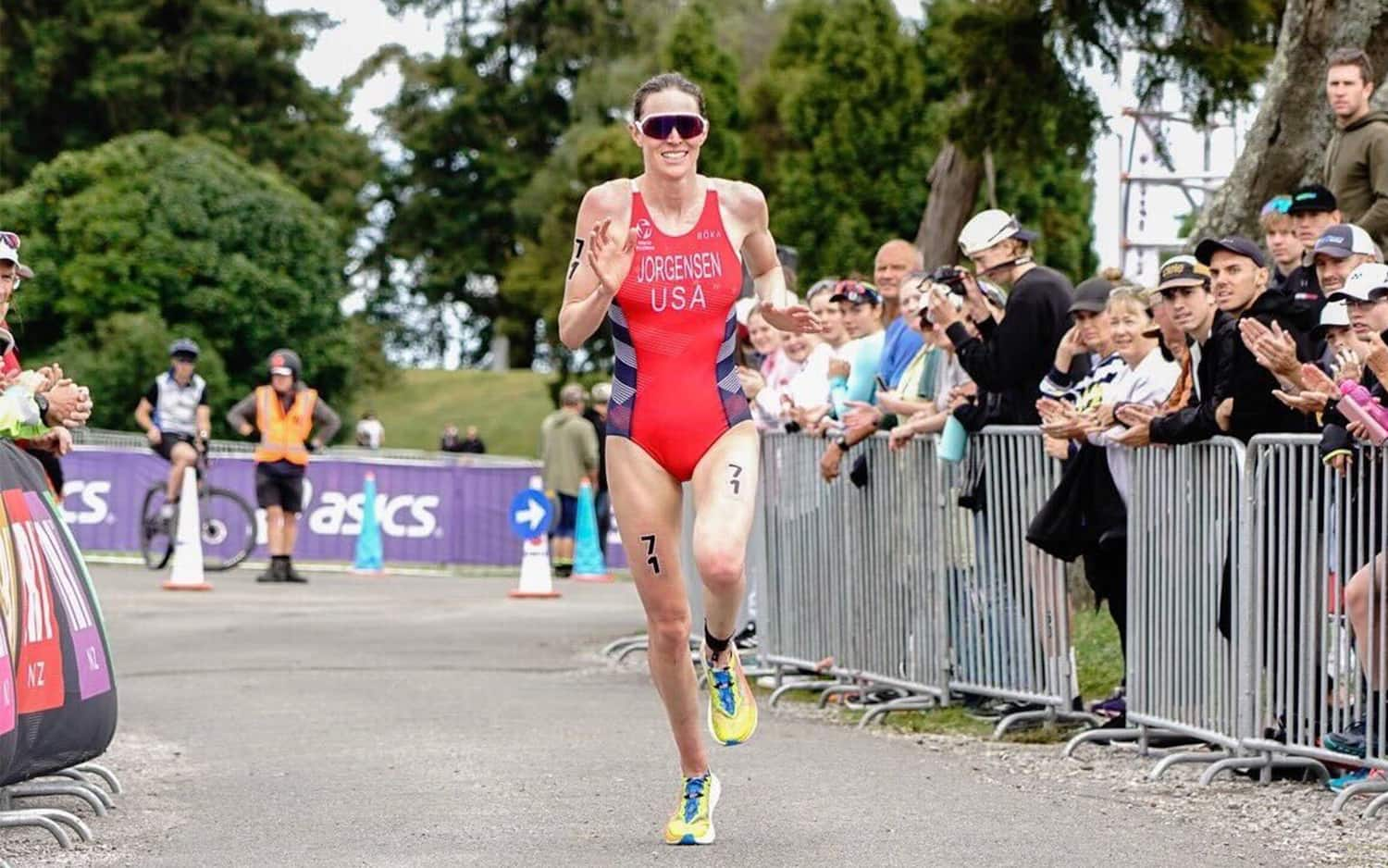 Holy cow, it's race season already!
Where has the time gone? It seems like just yesterday we were crowning World Champions and looking ahead to a relaxing off-season.
However, ready or not it's time to grab your swim goggles, wipe down your bike, lace up the running shoes and hit the start line... 2023 racing here we come!
And what a better way to open up the first official Weekend Notebook of 2023 than with a little blast from the past!?
Unless you live under a rock, you have most likely heard the news that one of Team USA's triathlon greats announced that she was coming out of retirement.
Gwen Jorgensen, the 2014 and 2015 World Champion and 2016 Rio de Janeiro Olympic Champion, came back after a six-year hiatus to reenter the triathlon world and see if she can make a splash in the sport the way that she did many moons ago.
So, let's get into it and recapping the top triathlon events from over the weekend!
Oceania Triathlon Cup Taupo
Taupo, New Zealand
Jorgensen's return is exciting on many levels. With the Olympic cycle and qualification period for the Paris 2024 Games right around the corner, she made it clear that she wants to go for another Olympic appearance. It will be fun to watch to see if she can make a play to get into the mix to make the Olympic roster.
But more than that, it's worth highlighting how she is coming back into the elite international competition world after having just given birth to her second son just four months ago. We are calling it now, but it looks like 2023 may be the year for the super moms! U.S. Elite National Team Member Katie Zaferes is also returning to racing this year after she took a year off to have her first child. And then let's not forget how Chelsea Sodaro made history just last fall by winning the IRONMAN World Championship title, a feat she did just 18 months after giving birth.
Moms rock, period.
In Taupo, Jorgensen showed that putting on the trisuit is as easy as riding a bike and earned the bronze medal, claiming her first podium since 2016.
Welcome back Gwen, we are excited for the season ahead!
Arena Games Triathlon Series
Montreal, Canada
The Arena Games has been just another expansion of how diverse this sport can be. Set inside, athletes go through different stages of competition by swimming laps in a pool, riding on bike trainers and then running on treadmills. The format is fast, and super spectator friendly, so if you are curious to watch the replay you can watch it on-demand on TriathlonLIVE.tv.
The opening of the 2023 Series was held in Montreal, and the U.S. earned the top spots for both the men and women.
Chase McQueen earned the gold for the men, beating out former Olympic medallist Henri Schoeman from South Africa.
Then on the women's side, the gold went to Gina Sereno, capping off two winning honors to Team USA to kick start the 2023 season!
Team USA Elite National Team Rosters
Now that we are in full anticipation mode for the rest of the season, we announced the official team rosters for our elite and elite paratriathlon national teams.
Both the Para Series and World Triathlon Championship Series kicks off this week, so these are the names you'll be cheering for!