2023 USA Triathlon Collegiate Club National Championships Heads to Lake Lanier, Georgia, this Weekend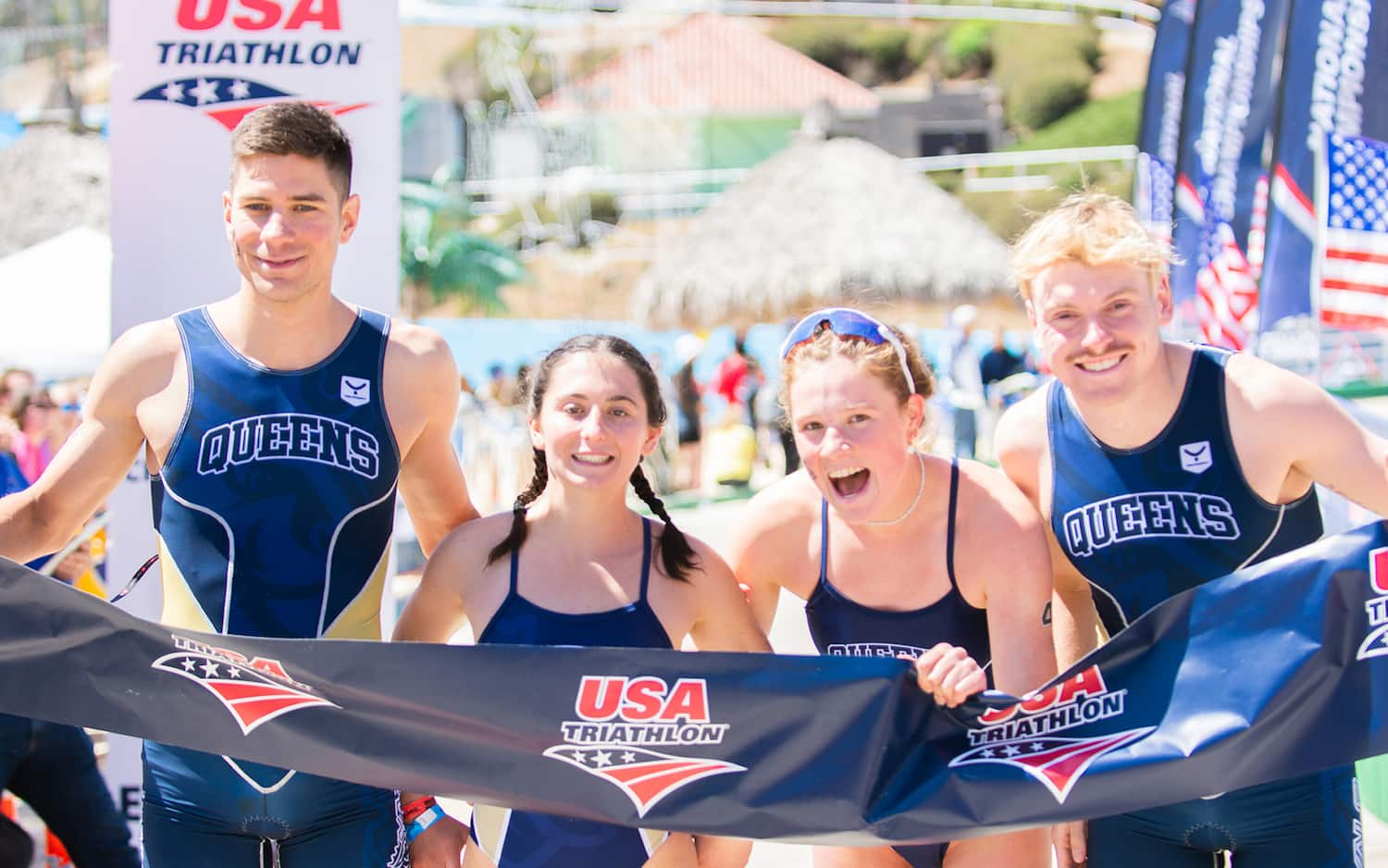 COLORADO SPRINGS, Colo. — One of the nation's most high-energy triathlon events is set to take place this Friday through Sunday at Lake Lanier, Georgia, as more than 1,200 of the nation's top collegiate club triathletes will compete for national titles at the 2023 USA Triathlon Collegiate Club National Championships.


Organized for the second consecutive year by Empower Multisport, the Collegiate Club National Championships will bring together more than 80 collegiate clubs from across the country for three exciting days of racing.


"Collegiate Club National Championships annually is one of the most electric and exciting triathlon events in the U.S. and we're excited to head back to Georgia for another great weekend of racing," said Tim Yount, Chief Sport Development Officer at USA Triathlon. "The collegiate club program and its athletes, coaches and schools are a vital part of our multisport community and one of the components that make this sport in our country so unique. USA Triathlon is excited to again partner with a great race host in Empower Multisport."


Visit www.usatrichamps.com for complete event information, detailed schedules and course maps for all collegiate races.

SCHEDULE
(All times EST)

Friday, April 14
Women's Draft-Legal Championship: 7:30 a.m.

Men's Draft-Legal Championship: 9:15 a.m.

Saturday, April 15
Men's Olympic-distance Championship: 7:30 a.m.

Women's Olympic-distance Championship: 7:36 a.m.

Sunday, April 16
Mixed Relay Championship: 7:30 a.m.

RACE INFO
The Draft-Legal Collegiate Championships will feature up to 75 men and 75 women who will compete on a 750-meter swim, 21-kilometer bike and 5-kilometer run course. The draft-legal racing format, which enables athletes to ride in packs and work together on the bike, is similar to the racing style contested in elite World Triathlon events and the Olympic Games.


Collegiate club athletes competing in the Olympic-distance Collegiate Championships will cover a 1,500m swim, 41k bike and 10k run. In the Mixed Relay, collegiate club teams are comprised of four athletes (two men and two women) with each athlete completing a super-sprint triathlon — 250m swim, 5k bike and 1.2k run — before handing off to the next teammate. The fastest combined time wins the race, and often the race comes down to a sprint finish. The fast, exciting and spectator friendly Mixed Relay discipline debuted as a medal event at the Olympic Games Tokyo 2020, with the U.S. team winning the silver medal.


Qualified athletes may compete in both the draft-legal and Olympic-distance Collegiate National Championship events, and both races will count toward the overall team scores. Winners of individual races, as well as team standings, will be recognized at the Awards Ceremony at 11 a.m. on Sunday. The overall club title will be awarded, as well as the top women's and men's clubs.


Other awards to be recognized include the annual Spirit Award, for the collegiate club that shows the most school pride throughout the event, and the winner of Journey to Nationals, a competition for collegiate clubs to submit short videos capturing their preparation, qualification and travel to Collegiate Club National Championships.

LAST YEAR'S RESULTS

Queens University of Charlotte won the overall club title at the 2022 USA Triathlon Collegiate Club National Championships, also held in Lake Lanier, Georgia. The University of California-Berkeley won the women's club title, while Queens University won the men's club title.


Ben Bettin of the University of Colorado-Boulder won both the Draft-Legal and Olympic-distance men's national titles in 2022. Kathryn Kennedy of the University of California-Berkeley won the women's Olympic-distance national title, while Franca Henseleit of Queens University won the women's Draft-Legal title.


Other recent overall collegiate club championship winners include: University of California-Berkeley (2021), Queens University of Charlotte (2019), U.S. Naval Academy (2018) and University of Colorado, Boulder (2017).
USA Triathlon is proud to serve as the National Governing Body for triathlon, as well as duathlon, aquathlon, aquabike, winter triathlon, off-road triathlon, paratriathlon, and indoor and virtual multisport events in the United States. Founded in 1982, USA Triathlon sanctions more than 4,000 races and connects with more than 400,000 members each year, making it the largest multisport organization in the world. In addition to its work at the grassroots level with athletes, coaches, and race directors – as well as the USA Triathlon Foundation – USA Triathlon provides leadership and support to elite athletes competing at international events, including World Triathlon Championships, Pan American Games and the Olympic and Paralympic Games. USA Triathlon is a proud member of World Triathlon and the United States Olympic & Paralympic Committee (USOPC).