Elite Paratriathlete Joel Rosinbum Re-Elected Chair Of USA Triathlon Board Of Directors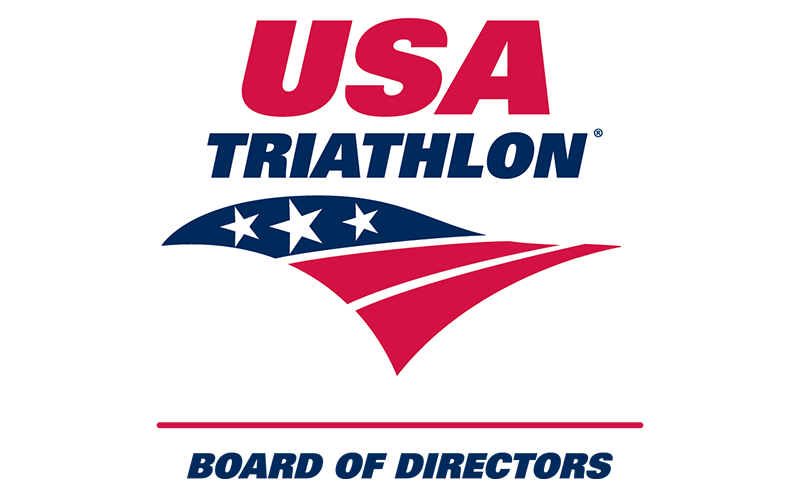 COLORADO SPRINGS, Colo. — Elite paratriathlete Joel Rosinbum has been re-elected as USA Triathlon Board of Directors Chair, following the Board's 2022 officer elections. Rosinbum became the first paratriathlete in USA Triathlon's history to be elected to the position in 2021.

Henry Brandon, a Board member since 2019 and Treasurer in 2021, was newly elected as Vice Chair. Ben Collins and Chuck Graziano were newly elected as Treasurer and Secretary, respectively.

Rosinbum (Austin, Texas), who served as Chair in 2021, first joined the Board in 2015 as an elite athlete representative and also served as Vice Chair of the Board 2019-2020. He is a four-time USA Paratriathlon national champion, the 2015 ITU Aquathlon world champion in the men's PTS4 division, a two-time ITU Paratriathlon World Cup medalist, and the 2017 Edmonton ITU World Paratriathlon Series bronze medalist. He has held several other leadership positions on the Board, including chair of both USA Triathlon's Athlete Advisory Committee (AAC) and Nominating & Governance Committee.
"I'm honored to be re-elected by my peers," said Rosinbum. "I continue to be dedicated to serving as a voice for all who make up our amazing community and look forward to continuing to helping our sport grow and be successful."
Brandon (Los Angeles, Calif.) will serve his second consecutive year in an officer role following his role as treasurer in 2021. He is the Chief Operating Officer, Partner and Director at Nile Capital Group, a Los Angeles-based private equity firm specializing in making investments in the asset management industry. Brandon serves or has served on several nonprofit boards, including the Advocates Foundation and the APGA Tour, where he is founding vice president as well as a founding board member; National Advisory Board Haas Center for Public Service; The Fulfillment Fund; The Riordan Programs; Sound Body Sound Mind; The Friends of Expo Center; World Golf Foundation Diversity Task Force; Arthur Ashe Safe Passage; and the Inglewood Baseball Fund. He serves as Co-President for the Stanford National Black Alumni Club, is a Stanford Admissions Volunteer and is a past member of the Stanford Athletic Board.

Collins (Santa Monica, Calif.), an elite triathlete and paratriathlon guide, was first elected to the Board in 2015. An elite triathlete since 2008, he logged nearly a dozen top-10 finishes on the World Triathlon circuit before switching his focus to non-drafting events. Collins is a three-time winner of the New York City Triathlon and a two-time IRONMAN 70.3 champion. He also serves as a sighted guide for nine-time paratriathlon world champion Aaron Scheidies (Seattle, Wash.) in elite international competition.
Graziano (Ramsey, N.J.) been involved in multisport for more than three decades as both an athlete and coach. He began his second stint on the Board in 2015 after he previously served from 2005-07. Graziano joined USA Triathlon in 1985 and became a member of USA Triathlon's Age Group Committee in 2000, serving as the chair of the committee for 12 years. He also served on the organization's Strategic Planning Committee in 2010 and 2013, and was instrumental in aquabike growth initiatives. Graziano helped to create the USA Triathlon Hall of Fame and has assisted with voting processes and planning for the event. He was named USA Triathlon's Volunteer of the Year in 2012.
For more information about the USA Triathlon Board of Directors, visit usatriathlon.org.
About USA Triathlon
USA Triathlon is proud to serve as the National Governing Body for triathlon, as well as duathlon, aquathlon, aquabike, winter triathlon, off-road triathlon, paratriathlon, and indoor and virtual multisport events in the United States. Founded in 1982, USA Triathlon sanctions more than 4,000 races and connects with more than 400,000 members each year, making it the largest multisport organization in the world. In addition to its work at the grassroots level with athletes, coaches, and race directors — as well as the USA Triathlon Foundation — USA Triathlon provides leadership and support to elite athletes competing at international events, including World Triathlon Championships, Pan American Games and the Olympic and Paralympic Games. USA Triathlon is a proud member of World Triathlon and the United States Olympic & Paralympic Committee (USOPC).