Join USA Triathlon's Third Annual Together, We Thrive Actions For Change Summit Nov. 4-5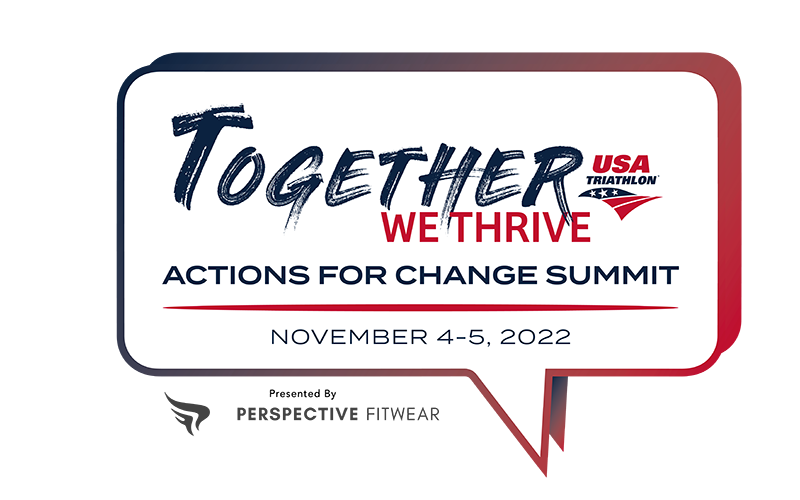 COLORADO SPRINGS, Colo. — USA Triathlon's third annual "Together, We Thrive: Actions for Change" Summit Presented by Perspective Fitwear begins today, Friday, Nov. 4 with keynote speaker Abigail Adams, a triathlete, actor and Down syndrome advocate, and continues Saturday, Nov. 5 with a conversation with Hydrow athlete Aquil Abdullah, the first African-American male to qualify for the Olympics in the sport of rowing.
The free virtual event open to the entire multisport community explores topics related to diversity, equity, inclusion and access (DEIA) in multisport and includes organizational updates from Victoria Brumfield, USA Triathlon Interim CEO and Megan Ritch, Diversity, Equity, Inclusion and Access Senior Manager. The Summit will be emceed by Michanda Myles, an avid triathlete and endurance sports announcer.
Registration for the free, virtual summit is open until the Summit begins; to register, click here. The Summit will also be streamed live via USA Triathlon's Facebook. Sessions will also be recorded and shared on social media.
The Summit goes from 6-7:30 p.m. ET on Friday, Nov. 4 and 11 a.m. – 1:45 p.m. ET on Saturday, Nov. 5.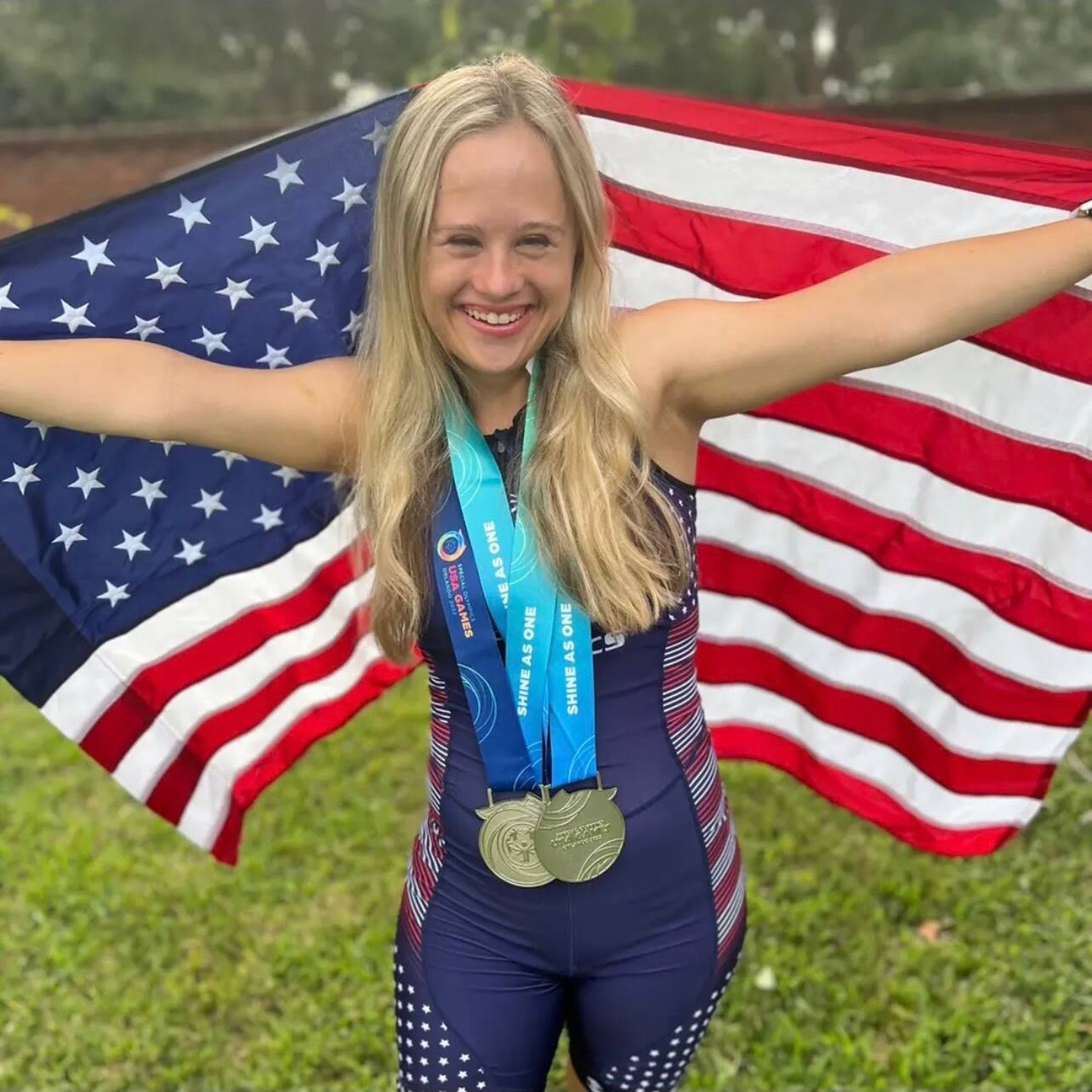 Keynote: Abigail Adams
An inspirational rising star, Abigail shows what's possible for people if you follow your dreams. Known to her friends and 1 million followers on social media as Abigail the Advocate, Abigail is on a mission to inspire people to be the best they can be. Her keynote speech will begin at 6:10 p.m. ET on Friday.

Born with Down syndrome and diagnosed with failure to thrive as a toddler, Abigail is a triathlete, model, actor and motivational speaker. In July of 2021 Abigail became the first woman with Down syndrome to complete a sprint triathlon, swimming 800 meters, riding 10.2 miles,and running a 5K. She completed her 10th sprint triathlon at the 2022 Zone3 USA Triathlon Youth & Junior Nationals in Westchester, Ohio, this summer, taking a silver in her division.

Abigail's resume also includes acting for the Oprah Winfrey Network (OWN), television commercials for Universal Studios, Disney World and Volcano Bay, and appearances in the Macy's Thanksgiving Parade, the Disney World Parade, and the NFL Pro Bowl. Her philanthropic work has helped raise money for Children's Miracle Network Hospitals, St. Jude Children's Research, Special Olympics and other charities. Her public speaking engagements include dozens of venues around the world, inspiring tens of thousands of listeners.

Saturday's Sessions
Saturday's content begins at 11 a.m. ET with an overview of USA Triathlon's Gender Inclusion Policy and the addition of non-binary categories to events.
Presented by Hydrow, at noon ET Abdullah will speak about his path to a successful rowing career as he became the first African-American male to win a U.S. national rowing championship and the first African-American male to qualify for the Olympic Games in rowing. He represented the U.S. at the 2004 Athens Games, and today is a Hydrow Athlete and software engineer for Hydrow.
To close the Summit at 1 p.m. ET is a DEIA Engagement/Volunteer Town Hall.
For more information about USA Triathlon's diversity, equity, inclusion and access commitment, or to inquire about becoming involved with USA Triathlon's efforts, visit usatriathlon.org/thrive or email diversity@usatriathlon.org.