Lake Superior State University Becomes 39th School to Add Varsity Women's Triathlon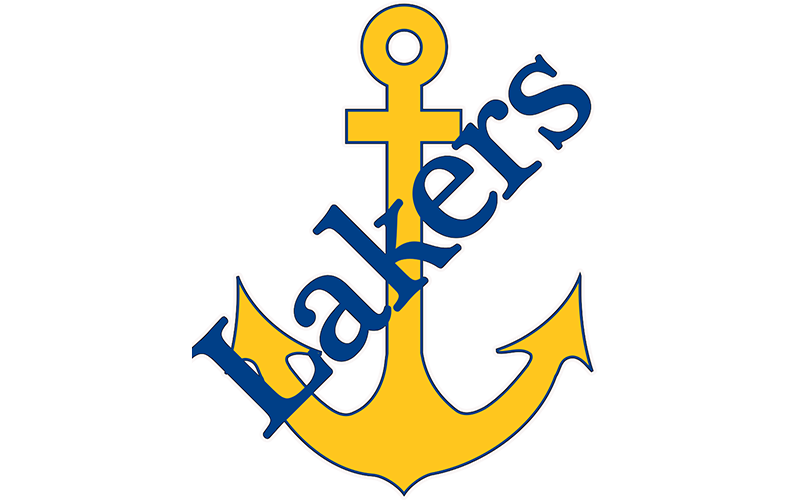 COLORADO SPRINGS, Colo. — USA Triathlon, along with Lake Superior State University Director of Athletics Dr. Dave Diles, today announced that Lake Superior State University in Sault Ste. Marie, Michigan, will become the 39th school in the nation to offer women's triathlon at the varsity level. The NCAA Division II team will begin competing in fall 2023.

The commitment of the 39th school is a key step in triathlon's journey toward becoming an NCAA Championship sport, as USA Triathlon is now one school away from its goal of securing 40 varsity programs by 2024. Deemed an NCAA Emerging Sport for Women in 2014, triathlon has a 10-year window to demonstrate sustainability at the NCAA varsity level.

"Lake Superior State University is a great addition to the women's collegiate triathlon family," said Rocky Harris, USA Triathlon CEO. "Seven schools have added women's triathlon since March of 2020, which is a testament to the sport's continued upward trajectory, particularly among young athletes, as well as the hard work of our staff and members of the multisport community. We are marching ever closer toward our goal of triathlon becoming an NCAA Championship sport."

Lake Superior State University is the second school in Michigan to offer varsity women's triathlon, joining Calvin College in Grand Rapids, Michigan. The Lakers competes in the Great Lakes Intercollegiate Athletic Conference.

The addition of women's triathlon as Lake Superior State's 13th varsity sport is made possible through a grant from the USA Triathlon Foundation. The USA Triathlon Foundation Women's Emerging Sport Grant is distributed to select NCAA membership institutions to develop, implement and sustain women's triathlon programs at the varsity level.

"LSSU athletics could not be more excited to introduce women's triathlon as an intercollegiate sport beginning in the fall of 2023. Through a thorough examination, we concluded that triathlon fits our department, institution and community exceptionally well," said Dr. Dave Diles, Lake Superior State University Director of Athletics. "USA Triathlon has been a great partner throughout this process, and we will continue to work with them to make sure we establish a great foundation for this sport."

Women's triathlon is a fall sport, and the varsity season includes two National Qualifiers followed by the Women's Collegiate Triathlon National Championships held in November. The draft-legal races are sprint-distance, featuring a 750-meter open-water swim, draft-legal 20-kilometer bike and 5-kilometer run.

For more information about triathlon as an NCAA Emerging Sport for Women, visit usatriathlon.org/ncaa. Interested in helping to identify and recruit the next women's varsity collegiate triathlon program? Inquiries may be directed to Tim Yount, USA Triathlon Chief Sport Development Officer, at tim.yount@usatriathlon.org.

Women's Varsity Collegiate Triathlon Programs
(as of Feb. 14, 2022)
NCAA Division I (9)
Arizona State University (Tempe, Ariz.)
Delaware State University (Dover, Del.)
East Tennessee State University (Johnson City, Tenn.)
Hampton University (Hampton, Va.)
Texas Christian University (Fort Worth, Texas)
University of Denver (Denver, Colo.)
University of San Francisco (San Francisco. Calif.)
University of South Dakota (Vermillion, S.D.)
Wagner College (Staten Island, N.Y.)

NCAA Division II (16)
American International College (Springfield, Mass.)
Belmont Abbey College (Belmont, N.C.)
Black Hills State University (Spearfish, S.D.)
Colorado Mesa University (Grand Junction, Colo.)
Daemen College (Amherst, N.Y.)
Davis & Elkins College (Elkins, W.V.)
Drury University (Springfield, Mo.)
Emmanuel College (Franklin Springs, Ga.)
King University (Bristol, Tenn.)
Lake Superior State University (Sault Ste. Marie, Mich.)
Lenoir-Rhyne University (Hickory, N.C.)
Montana State University Billings (Billings, Mont.)
Newberry College (Newberry, S.C.)
Queens University of Charlotte (Charlotte, N.C.)
St. Thomas Aquinas College (Sparkill, N.Y.)
Wingate University (Wingate, N.C.)

NCAA Division III (14)
Alvernia University (Reading, Pa.)
Calvin College (Grand Rapids, Mich.)
Central College (Pella, Iowa)
Coe College (Cedar Rapids, Iowa)
Concordia University Wisconsin (Mequon, Wis.)
Eastern Mennonite University (Harrisonburg, Va.)
Greensboro College (Greensboro, N.C.)
Guilford College (Greensboro, N.C.)
Millikin University (Decatur, Ill.)
North Central College (Naperville, Ill.)
Northern Vermont University-Johnson (Johnson, Vt.)
Transylvania University (Lexington, Ky.)
Trine University (Angola, Ind.)
Willamette University (Salem, Ore.)

About USA Triathlon
USA Triathlon is proud to serve as the National Governing Body for triathlon, as well as duathlon, aquathlon, aquabike, winter triathlon, off-road triathlon, paratriathlon, and indoor and virtual multisport events in the United States. Founded in 1982, USA Triathlon sanctions more than 4,000 races and connects with more than 400,000 members each year, making it the largest multisport organization in the world. In addition to its work at the grassroots level with athletes, coaches, and race directors — as well as the USA Triathlon Foundation — USA Triathlon provides leadership and support to elite athletes competing at international events, including World Triathlon Championships, Pan American Games and the Olympic and Paralympic Games. USA Triathlon is a proud member of World Triathlon and the United States Olympic & Paralympic Committee (USOPC).