Olympic Gold Medalist Gwen Jorgensen Returning to the Sport of Triathlon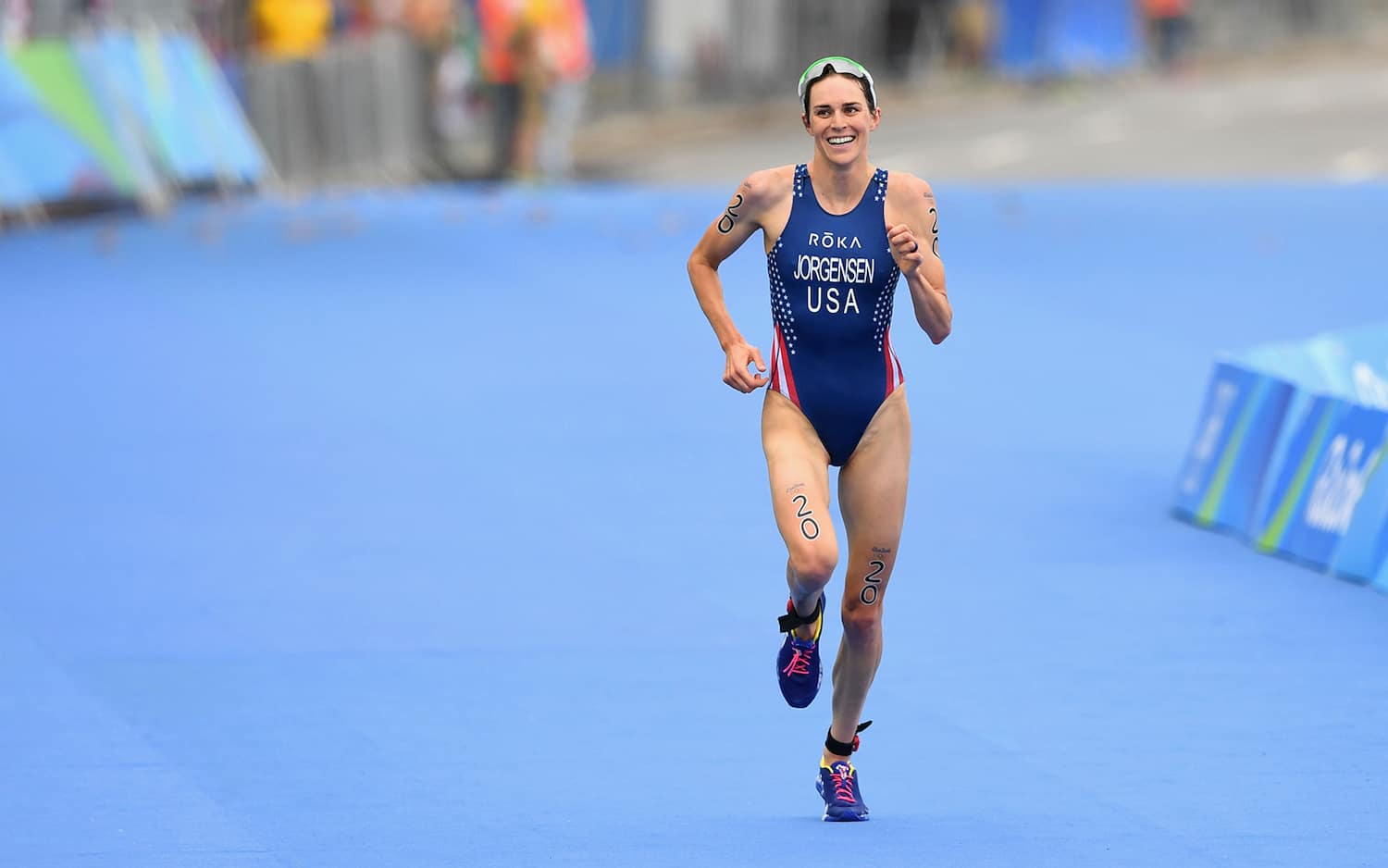 COLORADO SPRINGS, Colo. — U.S. Olympic gold medalist Gwen Jorgensen today announced her plans to return to elite short-course triathlon competition. Jorgensen in 2016 won the United States' first-ever Olympic gold medal in the sport of triathlon, and in 2017 transitioned to a professional running career following the birth of her first son, Stanley. This October, Jorgensen gave birth to her second child, George.

Together with her husband and chef (and former pro cyclist) Patrick Lemieux by her side, the family works seamlessly as a team. A relatable and accessible working mom, Jorgensen continues to inspire throughout her athletic journey, with her family's support every step of the way.

"I am thrilled to announce my return to the blue carpet. I'm collaborating with my team to return to form and look forward to the work ahead as I invest in myself and USA Triathlon. I am inspired by the U.S. Mixed Relay team's silver medal in Tokyo and aspire to contribute to that team in 2024. I believe Team USA can be one step higher in Paris!" Jorgensen said. "But this return is about more than just me. As a mom of two and long-time supporter of USA Triathlon, I strive to set an example that motivates and inspires my family and Team USA."

"Gwen's Olympic gold medal and incredible sustained success at the highest level of the sport lifted triathlon's profile to unprecedented heights throughout her remarkable career," said Victoria Brumfield, USA Triathlon CEO. "We, along with many multisport fans, can't wait to follow her journey back to the sport."

Jorgensen looks to rejoin a U.S. Women's Elite Triathlon National Team that has produced unprecedented results on the global stage. 2022 marked the eighth consecutive year two U.S. women have placed in the top four in World Triathlon overall rankings and in 2021 the U.S. became the first country to place five women in the top 12 in World Triathlon overall rankings. Six different U.S. women have placed in the top four in the World Triathlon overall rankings since 2014. U.S. women captured two medals in the Tokyo 2020 Olympic Games and its four total Olympic medals across six Olympic Games are tied for the second-most of any country.

"Our Elite Women's Triathlon National Team has proven itself year-after-year to be among the strongest and deepest in the world," said Scott Schnitzspahn, USA Triathlon High Performance General Manager. "As our team builds toward Paris 2024, we are excited to welcome Gwen back to the sport."

An All-American track and cross-country runner for the University of Wisconsin and a member of the Badgers' swim team, Jorgensen was recruited into the sport of triathlon in 2010 by USA Triathlon through its newly developed Collegiate Recruitment Program (CRP). That year, she balanced work as a Certified Public Accountant at EY (formerly Ernst & Young) with training and learning the basics of the sport, eventually earning her elite license in her first competitive triathlon.

USA Triathlon's CRP fast tracks the talent transfer of single-sport collegiate athletes to triathlon through recruitment, assessment, mentorship and financial assistance. Notable CRP athletes over the past decade include Jorgensen, two-time Olympic medalist and World Champion Katie Zaferes, Olympic silver medalist Morgan Pearson and current World Triathlon top-10 athlete Matt McElroy. Founded in 2009 by U.S. Olympian Barb Lindquist, the CRP searches for either collegiate runners with a swimming background or collegiate swimmers/water polo players with a running background. The program is currently led by Talent ID Coordinator Tommy Zaferes.

Jorgensen went on to collect three podiums in her debut professional season — earning the title of 2010 USA Triathlon Rookie of the Year — and in 2011 won three ITU (now named World Triathlon) World Cup podiums. She qualified for her first U.S. Olympic Team in 2012 and was one of the United States' top medal contenders in London, but suffered a flat tire on the bike and finished 38th overall.

Her 2013 season included a USA Triathlon Elite National Championship title, three ITU World Triathlon Series (WTS) victories and a bronze medal at the ITU Triathlon Mixed Relay World Championships.

Jorgensen went on to post a record-breaking 2014 season in which she became the first woman in ITU World Triathlon Series history to win eight career WTS events and five in one season. She claimed victory at the 2014 ITU World Triathlon Grand Final and earned the overall world championship title, becoming the first U.S. triathlete — male or female — to win a world title since 2004.

In 2015, Jorgensen went undefeated in seven WTS starts and extended her win streak to 12. She became the first U.S. athlete to win back-to-back ITU World Championships, and punched her ticket to the 2016 Olympic Games with a victory at the Rio de Janeiro ITU Qualification Event.

Jorgensen earned two more WTS gold medals and a bronze as she built toward the Rio 2016 Olympic Games that August. She also helped the United States capture its first-ever ITU Mixed Relay World Championship title in June 2016 alongside teammates Ben Kanute, Kirsten Kasper and Joe Maloy.

As the heavy favorite in Rio, Jorgensen used her trademark strong run to claim the gold medal, becoming the United States' first-ever Olympic champion in triathlon.

Since she won gold, Jorgensen has captivated fans of running — in part because during that golden performance, she pulled away on the run segment of the event and had the fastest split of the day for the 10k. Running fans have since followed Jorgensen's journey since 2017, when she announced she was giving up the "comfort" of triathlon dominance to pursue a new goal of winning Olympic gold in the marathon. Her announcement came just months after giving birth to her son Stanley.

For four years, Jorgensen trained with the Bowerman Track Club, leaving the club in 2021 to move to Boulder, Colorado, and be coached by Bobby McGee, who she had worked with before.

For Jorgensen's personal announcement on her social media, click here. For her complete career results and bio, visit usatriathlon.org. For business or PR inquiries, please reach out to media@gwenjorgensen.com.
USA Triathlon is proud to serve as the National Governing Body for triathlon, as well as duathlon, aquathlon, aquabike, winter triathlon, off-road triathlon, paratriathlon, and indoor and virtual multisport events in the United States. Founded in 1982, USA Triathlon sanctions more than 4,000 races and connects with more than 400,000 members each year, making it the largest multisport organization in the world. In addition to its work at the grassroots level with athletes, coaches, and race directors — as well as the USA Triathlon Foundation — USA Triathlon provides leadership and support to elite athletes competing at international events, including World Triathlon Championships, Pan American Games and the Olympic and Paralympic Games. USA Triathlon is a proud member of World Triathlon and the United States Olympic & Paralympic Committee (USOPC).