News
Foundation
USA Triathlon
USA Triathlon Foundation Adds Four Board Trustees in 2022
by USA Triathlon Foundation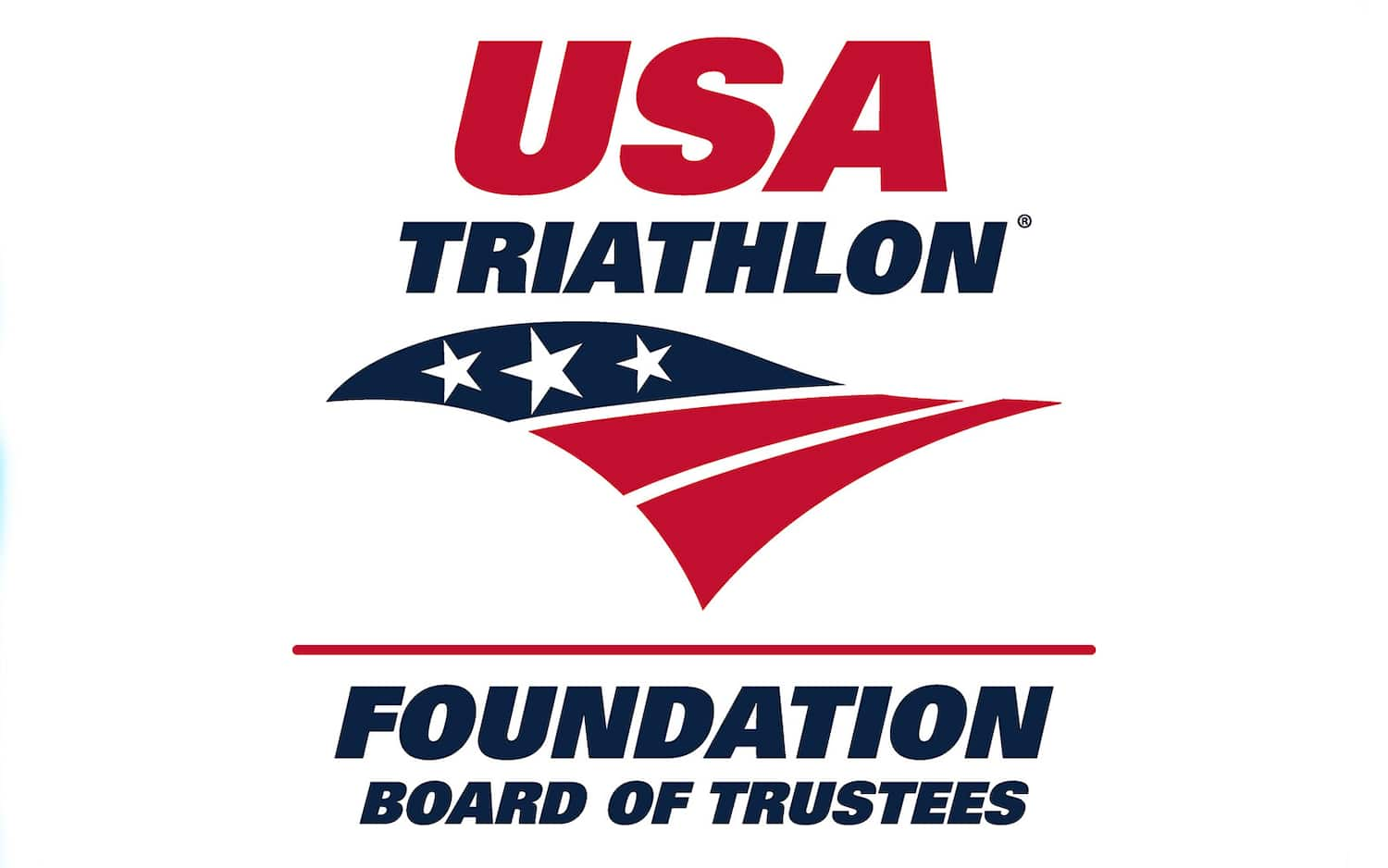 COLORADO SPRINGS, Colo. – The USA Triathlon Foundation added four new Board Trustees in 2022: Frantz Alphonse, Audra Mallow, Bill Shenkin and Reggie Waller.

"Since the Foundation launched in 2014, our goal has been to build a diverse Board with myriad talents and a passion for multisport to guide the team and support individuals and organizations that open pathways to swim, bike, and run," Stephen Ban, Chair of the Foundation Board of Trustees, says. "We're all excited at the talent and dedication of these individuals and their commitment to and support for the mission of the Foundation."
The USA Triathlon Foundation Board of Trustees amplify the Foundation's mission to fund, provide resources and empower members of the triathlon/multisport community to reach their full potential, and raise funds and awareness on behalf of the USA Triathlon Foundation and its three pillars, and help drive key long-term initiatives, campaigns, charitable giveback and impact.
"Our Trustees are triathletes, business and community leaders, and incredibly passionate individuals who care deeply about growing and enhancing our sport," Dr. Gabe Cagwin, USA Triathlon Foundation President and Chief Advancement Officer, says. "We have high aspirations for our philanthropy and impact, and all our Board Trustees will play a vital role in helping us reach our goals in the years to come."
Frantz Alphonse has been an avid triathlete for over two decades, is Senior Managing Director of Ariel Alternatives, and is a mentor in underserved communities. He is committed to empowering young People of Color, guiding the next generation towards their goals through self-actualization. An Executive Fellow at Harvard Business School, member of the Young Presidents Organization (YPO) and Duke Alumni, Frantz has initiated major strategic approaches that have transformed modern enterprises – channeling his energies to also shape the lives and minds of Black and Latino athletes.
"My wife, Maria, and I are delighted and honored by the opportunity to merge our passion for fitness with selfless contribution," Alphonse says. "We also hope to help expand the sport for the currently underrepresented."
Audra Mallow, who lives in Pacific Palisades, Calif., has been involved in multisport for more than 20 years. She has completed seven full distance Ironman races, sixteen 70.3 races, including the 2017 70.3 World Championships, and many Olympic and sprint-distance events. She has more than three decades of experience in finance, including nearly 25 years in investment management, and is currently the founder and principal of Long Course Capital, an investment management boutique. Audra has served as Trustee on several University and other non-profit boards of directors including William & Mary and the University of Chicago Booth School of Business.
"Triathlon has been a source of inspiration, motivation, friendships and fitness for me for many years," Mallow says. "Sports breaks barriers of all kinds and opens participants' minds to new ideas that create opportunities and achievement in sport and beyond. I want to help raise the profile of triathlon so that more people can be involved and experience the benefits of this sport."
Bill Shenkin lives in Denver, Colo., and has been a part of the multisport community for more than 25 years. An avid cyclist, Shenkin has completed a number of IRONMAN events over the past few years. Currently the CEO of CeFO, Inc., has more than 35 years of experience in business and tax focusing on outsourced chief financial officer services, family office services, tax, merger and acquisition services. He specializes in numerous industries including professional sports, health clubs, and professional entertainers, including work with the Governor of Colorado to assist in obtaining the Colorado Rockies baseball franchise.
"I look forward to using my talents to help in the effort of promoting this sport and encouraging more participation," Shenkin says.
Reggie Waller lives in Phoenixville, Pa., and is a USA Triathlon Level II Certified Coach and owner of Waller Endurance Coaching and Director of Athlete Development for Team Varlo. He is currently a Third-Party Risk Management professional at Vanguard, where he has spent more than two decades. He has served on a variety of boards and committees over the years, including the Bicycle Coalition of Greater Philadelphia, Big Brother Big Sister of Southeastern Pennsylvania, Peirce College, Richard Allen Preparatory Charter School and Toastmasters International.
"I am passionate about fostering and developing excellence in the next generation of athletes," Waller says. "In my role as a trustee of the USA Triathlon Foundation, I'm most excited about having the opportunity to create pathways that will introduce and empower young athletes into the sport."
The USA Triathlon Foundation
is a 501(c)(3) non-profit organization and the charitable arm of
USA Triathlon
. With its mission to transform lives through sport by providing opportunities to swim, bike and run, the Foundation serves to generate a greater impact on the multisport community through charitable giveback and grants that advance the Foundation's three pillars: (1) Encourage youth participation; (2) Inspire pathways to access and inclusion; and (3) Ignite Olympic/Paralympic dreams. Since the Foundation was established in 2014, it has provided millions of dollars in grants to organizations and individuals in pursuit of its mission and pillars to create a healthier United States through triathlon.