News
Foundation
USA Triathlon
USA Triathlon Foundation Announces 2022 Grant Awardees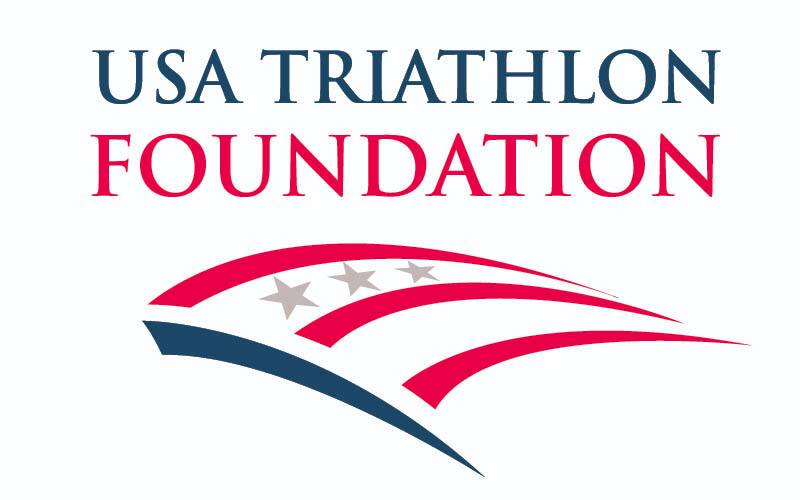 COLORADO SPRINGS, Colo. – The USA Triathlon Foundation will award more than $100,000 in grants to support multisport athletes, programs and initiatives across 27 states in 2022.
"This year's grant awardees represent everything that makes our sport and community so special," said Stephen Ban, Chair of the USA Triathlon Foundation Board of Trustees. "The work being done by these organizations and individuals is impacting communities across the country in innumerable ways. They are all examples of how triathlon can change people's lives."
The Foundation's independent grant committee vetted more than 140 grant proposals and selected 36 opportunities that embodied the Foundation's three pillars: encouraging youth participation, inspiring adaptive athletes and igniting Olympic and Paralympic dreams.
The Foundation also named three recipients of this year's Bridget Inspires Grant, which provides funding to young women pursuing competitive success in triathlon and other multisport endeavors during the 2022 competition year and beyond. This grant is offered in partnership with Bridget Dawson's family.
"Our Foundation exists to support our multisport community and the incredible opportunities it affords so many current and aspiring athletes," said Dr. Gabe Cagwin, President and Chief Advancement Officer of the USA Triathlon Foundation. "The generosity, innovation and dedication of the individuals and organizations that submitted grant proposals is both inspiring and motivating, and we are thankful to play a small role in the great things they are sure to do this year and beyond."
Grants are made possible through tax-deductible donations that can be made online, and 100 percent of donations go to supporting the Foundation's mission and related programs. This year's grant period follows a record breaking 2021 for the USA Triathlon Foundation, which has a mission to transform lives through sport by providing opportunities to swim, bike and run, and was founded in 2014 as the charitable arm of USA Triathlon.
The following recipients were selected by the Foundation's independent grant committee:
Pillar Grant Recipients
Erika Ackerlund – Helena, Mont.
Beyond Barriers Athletic Association – Redwood City, Calif.
Jocelyn Bonney – Sandy, Utah
CFL Tri Club – Orlando, Fla.
Owen Cravens – Cave Creek, Ariz.
Deborah Chucoski – Corning, N.Y.
Clermont Triathlon Club – Clermont, Fla.
Carson Clough – Charlotte, N.C.
CMAK Sandy Hook Memorial Foundation – Newton, Conn.
Dare2tri Paratriathlon Club – Chicago, Ill.
Jeff Davis – Pinson, Ala.
Dirk M. Van Doren – Triathlon Over Cancer – Hobe Sound, Fla.
Adoh Doherty – Tauton, Mass.
Marc Dubrick – Glen Ellyn, Ill.
Exceeding Expectations Foundation – Cathedral City, Calif.
Filipino American Triathlon Club – Millburn, N.J.
Annie Fuller – Ludington, Mich.
Gaylord Hospital – Wallingford, Conn.
James Gilliard – Naperville, Ill.
Erik Hultquist– Scottsdale, Ariz.
Guilford College Women's Triathlon ­– Greensboro, N.C.
Hawaii Triathlon Center Club – Honolulu, Hawaii
McClain Hermes– Gainesville, Ga.
HSTriClub – Lake Saint Louis, Mo.
iCAN Junior Triathlon Club – Fresno, Calif.
Inspirational Triathlon Racing Internationals – East Hampton, N.Y.
International Association of Black Triathletes ­­– Middle River, Md.
JUST TRYAN IT – Bethesda, Md.
Leah Kaplan – Spokane, Wash.
Katz JCC – Cherry Hill, N.J.
Kids That Tri Cleveland – Cleveland, Ohio
Leon's Triathlon – Hobart, Ind.
Gabrielle (Broschard) Lumkes – Burlington, Vt.
Matthew McGoey – New Windsor, Md.
Chase McQueen – Altadena, Calif.
Maikol Monsalve – Miami, Fla.
Griffin Morgan – Tempe, Ariz.
Newberry College Triathlon Team – Newberry, S.C.
Cahin Perez­– Christiana, Tenn.
Emelia Perry – Philadelphia, Pa.
Pillars of Promise – Pensacola Beach, Fla.
Precision Multisport – Evanston, Ill.
Queens University of Charlotte – Charlotte, N.C.
Liberty Ricca – Colorado Springs, Colo.
Ridgewood Tri Athlete / Team RTA – Ridgewood, N.J.
Gina Sereno – Los Angeles, Calif.
Michael D. Smith – McKinney, Texas
Southern California Committee for the Olympic Games – Santa Monica, Calif.
Special Compass – Pembroke Pines, Fla.
Team CJ for Autism – Lewisburg, Pa.
TeamE Multi Sport – Bentonville, Ark.
TriLatino Triathlon Club – Bronx, N.Y.
Tri-Masters Sports Initiative Programs – Chicago, Ill.
UCLA Triathlon – Oceanside, Calif.
Women On Wheels – Manchester, Conn.


Bridget Inspires Grant Recipients
Mary Cain– New York, N.Y.
Dialed Juniors Triathlon Team ­– Camas, Wash.
Swim Bike Run 4 Equality Foundation – San Antonio, Texas
About the USA Triathlon Foundation
The USA Triathlon Foundation is a 501(c)(3) non-profit organization and the charitable arm of USA Triathlon. With its mission to transform lives through sport by providing opportunities to swim, bike and run, the Foundation serves to generate a greater impact on the multisport community through charitable giveback and grants that advance the Foundation's three pillars: (1) Encourage youth participation; (2) Inspire adaptive athletes; and (3) Ignite Olympic/Paralympic dreams. Since the Foundation was established in 2014, it has provided millions of dollars in grants to organizations and individuals in pursuit of its mission and pillars to create a healthier United States through triathlon.