News
Foundation
USA Triathlon
USA Triathlon Foundation Now Accepting Applications for 2022 Ambassador Team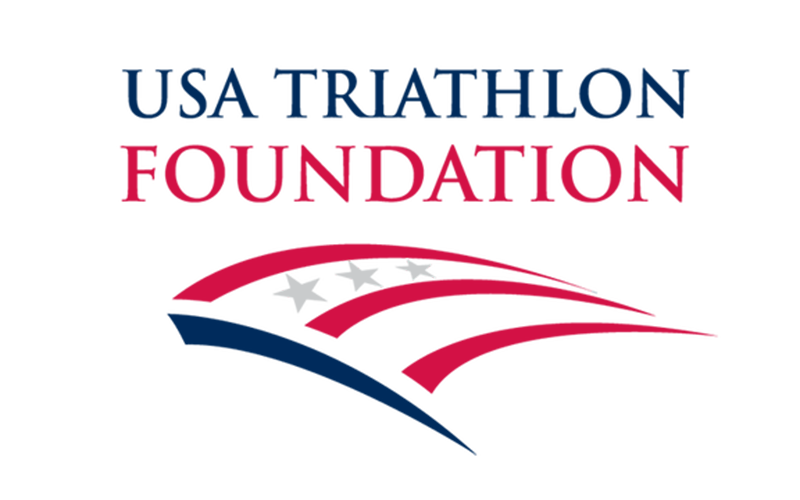 COLORADO SPRINGS, Colo. — The USA Triathlon Foundation announced today it is now accepting applications for the fourth annual USA Triathlon Foundation Ambassador Team. The USA Triathlon Foundation Ambassador Team is a group of dedicated individuals who are committed to raising awareness for the USA Triathlon Foundation and its mission, which is transforming lives through sport by opening pathways to swimming, biking, and running for all. The application window runs from Oct 15th through Nov 5th.

The ambassador team is based around the everyday triathlete who has a passion for giving back. Through local service projects, community outreach activities and beginner triathlon clinics, ambassadors embody the goals of the USA Triathlon Foundation: to support and promote triathlon, and to open pathways to triathlon to those for whom it might not otherwise be possible.

Outreach activities will support one of the Foundation's three key focus areas: encouraging every child to participate, inspiring adaptive athletes to get involved, and igniting athletes' dreams of competing at the Olympic or Paralympic Games.

"The impact our ambassadors have had in growing and supporting the sport of triathlon in their local communities, as well as at national and world events, is a testament to the passion and dedication the multisport family displays on a daily basis." said Laura Goodwin, Foundation Development and Program Coordinator for the USA Triathlon Foundation. "We look forward to growing both the influence and outreach of the Ambassador team as we field the largest team yet this year."

Ambassador team members will participate in service projects on-site at the 2022 Toyota Legacy Triathlon in Long Beach, Calif., on July 15-17 and the Toyota USA Triathlon Age Group National Championships in Milwaukee on August 6-7. Service projects will support local triathlon communities and multisport-focused charities in each host city.

Additionally, ambassadors will raise a minimum of $1,000 each for the USA Triathlon Foundation. That funding will go toward deserving individuals and organizations in the multisport community in support of the foundation's three focus areas.

Throughout the triathlon season, ambassadors will also share the mission and vision of the foundation through personal stories on their social media channels and in their local communities.

In addition to age group ambassadors, three U.S. elite athletes will be chosen to be team captains. Team captains help lead community service efforts while using their social media platforms to advance the Foundation's mission and vision.

The 2021 USA Triathlon Foundation Ambassador Team includes 47 age group ambassadors and three Elite Team Captains. The team is made up of 15 men and 32 women, located across the United States, and they collectively have more than 100 years of triathlon experience.
To apply for the 2022 USA Triathlon Foundation ambassador team, click here. To learn more about the USA Triathlon Foundation or to make a donation today, visit usatriathlonfoundation.org.
About USA Triathlon
USA Triathlon is proud to serve as the National Governing Body for triathlon, as well as duathlon, aquathlon, aquabike, winter triathlon, off-road triathlon, paratriathlon, and indoor and virtual multisport events in the United States. Founded in 1982, USA Triathlon sanctions more than 4,000 events and connects with more than 400,000 members each year, making it the largest multisport organization in the world. In addition to its work at the grassroots level with athletes, coaches, and race directors — as well as the USA Triathlon Foundation — USA Triathlon provides leadership and support to elite athletes competing at international events, including World Triathlon Championships, Pan American Games and the Olympic and Paralympic Games. USA Triathlon is a proud member of World Triathlon and the United States Olympic & Paralympic Committee (USOPC).

About the USA Triathlon Foundation
The USA Triathlon Foundation was created in 2014 by the USA Triathlon Board of Directors as an independent tax-exempt 501(c)(3) entity. Under the leadership of its Trustees and Committee members, the Foundation serves as a means to create a healthier America through triathlon and seeks to transform lives by opening up new pathways to the sport for all, especially those who are otherwise underserved. The USA Triathlon Foundation operates with the belief that every child should have the chance to participate, every paratriathlete should have the opportunity to compete, and every aspiring elite athlete should be able to chase his or her Olympic dream. Since the Foundation's inception, more than $1.9 million has been provided to worthy causes and organizations that support its mission. Donations to the USA Triathlon Foundation ensure America's youth are introduced to the benefits and fun of a multisport lifestyle, athletes with disabilities receive the training, support and gear to be able to participate and excel, and the best aspiring young athletes have a chance to pursue their Olympic Dreams. Visit usatriathlonfoundation.org to learn more and donate today.