News
USA Triathlon
Health and Wellness
USA Triathlon's Sixth Annual #DreamingSeason, Presented by ICON Meals, Underway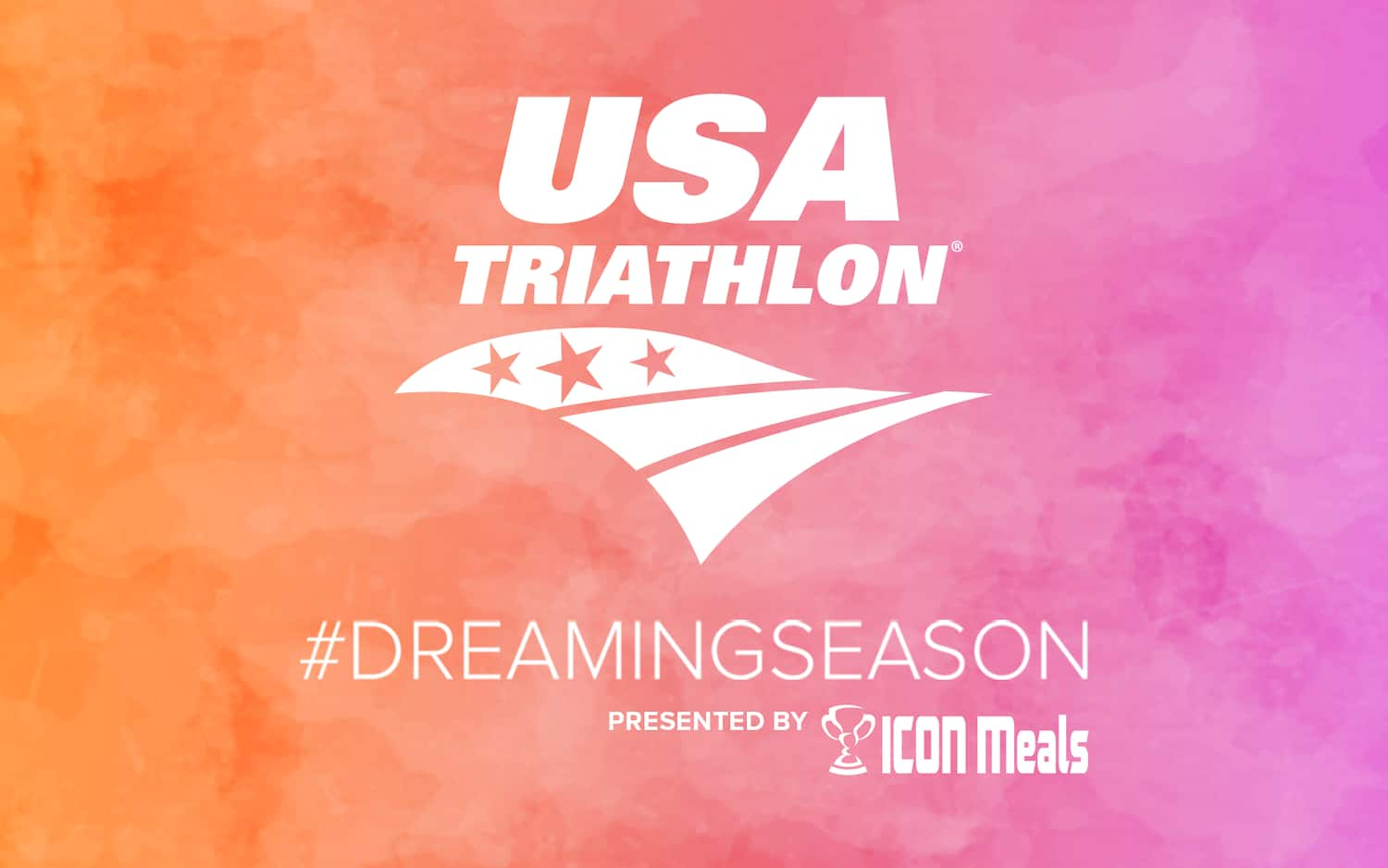 COLORADO SPRINGS, Colo. — USA Triathlon today announced the start of its sixth annual #DreamingSeason, presented by ICON Meals, a digital and social media-driven campaign that runs from Nov. 15 to Dec. 31 and encourages multisport athletes to set their goals, dream big and race local ahead of the 2023 racing season. #DreamingSeason is also supported by InsideTracker.

During #DreamingSeason, USA Triathlon will publish inspiring content focused on training and goal-setting at usatriathlon.org, with leading USA Triathlon Certified Coaches and industry experts offering their advice on everything from goal-setting, reflecting on your season, preparing for your first triathlon and reaching your mental potential. USA Triathlon will also promote its Events Calendar, featuring local, USA Triathlon Sanctioned events around the country, and the USA Triathlon National and State Championships calendar, so athletes can plan their 2023 race calendar.

"For many of us, the end of the year is a time of reflection and a time to plan the year ahead. USA Triathlon's annual #DreamingSeason campaign is our way to bring the multisport community together during this time and inspire multisport athletes across the country to set and commit to their goals for the upcoming year," said Victoria Brumfield, USA Triathlon CEO. "We encourage athletes to set a plan for the year – find a local sanctioned race in your area, join a USA Triathlon Official Club, hire a USA Triathlon Certified Coach and invite a newbie athlete to train alongside with you. We're all encouraged to dream big in 2023."

"ICON Meals is extremely proud to present USA Triathlon's Annual #DreamingSeason," said Todd Abrams, CEO of ICON Meals. "We are honored to contribute to encouraging both longtime and newbie triathletes to set their goals ahead of the racing season and hopefully more to come."

A concept first introduced by TrainingPeaks, the leading training plan software provider and a USA Triathlon corporate partner, #DreamingSeason was adopted and built-out into a full digital campaign by USA Triathlon in 2018.

From Nov. 15 to Dec. 31, athletes are encouraged to comment on any USA Triathlon social media post related to #DreamingSeason on Facebook, Twitter and Instagram by sharing their personal goals, including the USA Triathlon Sanctioned race they are dreaming of completing in 2023.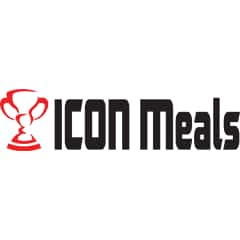 About ICON Meals
Headquartered in Farmers Branch, Texas, ICON Meals, which has grown at an annualized rate of 56% since its founding in 2014, is a leading meal delivery service with a mission to make healthy eating affordable, easy to access, delicious and nutritious. ICON's innovative approach to everyday nutrition is driven by two priorities – protein and convenience. ICON's ready-to-eat meals, sides, snacks and clean seasonings are delivered where and when consumers want them. ICON Meals owns and operates out of its state-of-the-art USDA-inspected facility. Owning 100% of production gives ICON complete control over the quality and safety of its meals, which differentiates it within the prepared meals industry. The Signature Menu features robust, nutrient-dense meals that are rotated weekly, including options for custom-made meals. Specially trained chefs create meals and snacks that allow people the freedom to enjoy food without sacrificing health, food safety, quality, or individuality. To learn more about ICON Meals, visit www.iconmeals.com and be sure to follow us on Facebook and Instagram.
About InsideTracker


InsideTracker is your personal health analysis and data-driven wellness guide designed to help you live healthier longer. We analyze your biological data to provide you a clear picture of what's going on inside your body, and provide science-backed recommendations so you can take control of your own health.
USA Triathlon is proud to serve as the National Governing Body for triathlon, as well as duathlon, aquathlon, aquabike, winter triathlon, off-road triathlon, paratriathlon, and indoor and virtual multisport events in the United States. Founded in 1982, USA Triathlon sanctions more than 4,000 races and connects with more than 400,000 members each year, making it the largest multisport organization in the world. In addition to its work at the grassroots level with athletes, coaches, and race directors – as well as the USA Triathlon Foundation – USA Triathlon provides leadership and support to elite athletes competing at international events, including World Triathlon Championships, Pan American Games and the Olympic and Paralympic Games. USA Triathlon is a proud member of World Triathlon and the United States Olympic & Paralympic Committee (USOPC).