USA Triathlon Weekend Notebook: Clermont Draft Legal Challenge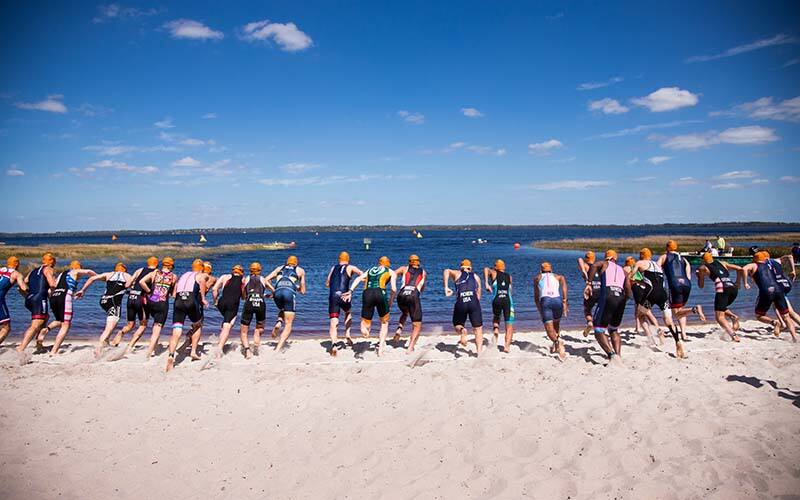 Clermont Draft Legal Challenge
Spring is right around the corner, which means that for some parts of the U.S., racing is already underway!
This weekend, the highly-anticipated Clermont Draft Legal Challenge took place, which features 11 different draft-legal events over the course of a weekend, co-founded by former Team USA Olympic Triathlete, Jarrod Shoemaker.
Elite Super Sprint Cup
The Elite Sprint Cup saw close to 70 athletes from nine different countries compete in a short and fast super sprint course, featuring a 375-meter swim, 10-kilometer bike and 2.5-kilometer run.
One the men's side, 31 took the start line. The top finisher for the U.S. was Drew Shellenberger, who finished second overall. Drew had a standout 2021 season last year representing Team USA at the Junior level, racing at World Triathlon international events such as the Junior Pan American Games and the World Triathlon Junior Championships held in Quarteira, Portugal.
Men's Top Three:
1 Daniel Dixon (GBR)
2 Drew Shellenberger (Tempe, Ariz.)
3 Luis Ortiz (USA)
On the women's side, while the podium went to athletes from Great Britain and Canada, Brittany Warly had the top finish for Team USA, placing fifth.
Finishing in eighth place, Alexandra Poole (Durham, N.C.) competed in Clermont. Poole was named the USA Triathlon Women's Junior Age Group Triathlete of the Year for 2021.
Women's Top Three:
1 Barbara De Koning (GBR)
2 Domininka Jamnicky (CAN)
3 Kira-Gupta-Baltazar (CAN)
National Development Race Series
Both Saturday and Sunday provided opportunities for athletes to earn their pro card in the National Development Race Series event. The first three finishers in each of the EDR races became eligible for a USAT Elite Triathlete License. Here were the results:
Saturday Women's Top Three:
1. Clara James-Heer (Grand Rapids, Mich.)
2. Freya McKinley (Centennial, Colo.)
3. Batya Beard (Corvallis, Ore.)
Sunday Women's Top Three:
1. Jenna Buchanan (Bartlett, Ill.)
2. Molly Lakustiak (CAN)
3. Erin Horil (Richmond, Va.)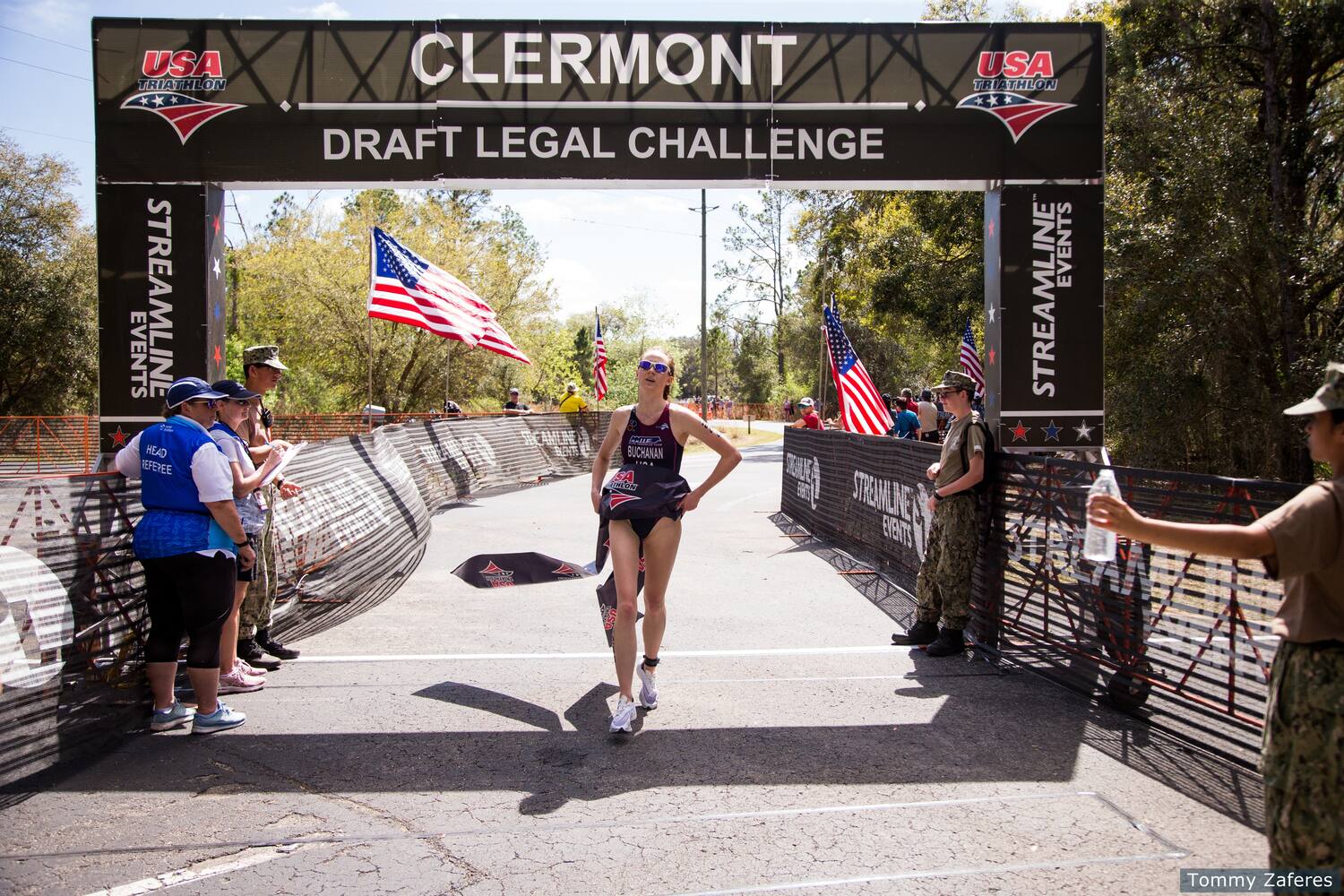 Saturday Men's Top three:
1. Andy Trouard (Tucson, Ariz.)
2. Giovanni Bianco (ITA)
3. Jacob Burgener (Colorado Springs, Colo.)
Sunday Men's Top Three:
1. Jake Baugher (Moorseville, N.C.)
2. Andy Trouard (Tucson, Ariz.)
3. Blake Harris (CAN)
Announced just last week, USA Track and Field star Mary Cain decided to switch to triathlon. Cain was the 2014 World Junior 3000-meter Champion and is the youngest American to represent Team USA at a Track and Field World Championship, which she did at the age of 17 in 2013. She raced in Clermont on Saturday in the Elite Development event, attempting to earn her pro card. Although she finished 23rd in the event, it is exciting to see Cain add her swim roots to her running talent and follow along on her new triathlon journey.
Welcome to triathlon Mary!
For a full list of the event's results click here.