News
Youth and Junior
Aquathlon
USA Triathlon Weekend Notebook: Triathlon season is fully underway with Arena Games and IRONMAN Texas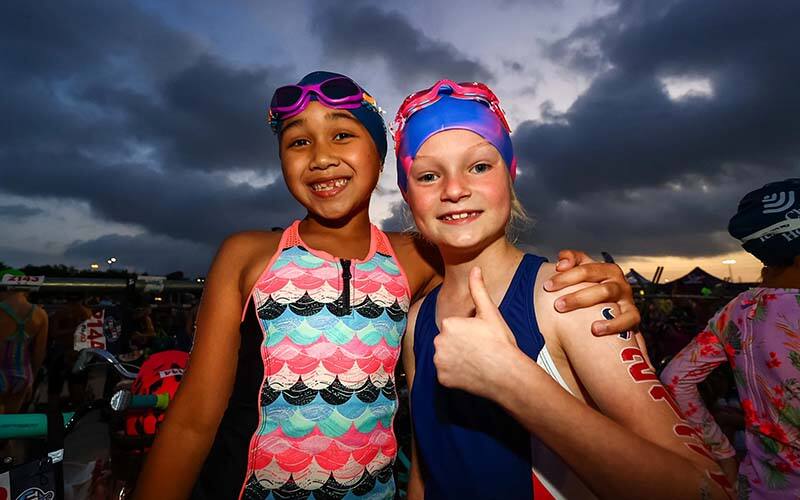 2022 Arena Games Triathlon Series London powered by Zwift
London, UK
The second stop of the 2022 Arena Games Triathlon Series took place over the weekend, making its way to UK, with athletes competing in London.
The immersive and intense racing style continued to challenge the pros by testing their endurance limits in order to crown the first-ever Arena Games World Champion.
Just two Americans entered the roster in London.
Darr Smith returned for his second showing in the series after racing in Munich earlier in the month. While he finished just outside the top-ten, in 12th place overall, he continues to show his ground in this grueling format and will compete in Singapore for the final race of the Series on May 7.
have you seen a more determined face than Smith in this moment?
Making his first appearance in the interactive/virtual racing event, Keller Norland jumped into the ring. The young athlete held his own and finished 19th overall.
Who will win the overall Arena Games crown? The elites head to Singapore in two weeks and will battle it out for the World Championship title.
The London event is available to watch on-demand, streaming both on TriathlonLIVE.tv or on Outside TV.
IRONMAN Texas
The Woodlands, Texas
It is a big year for IRONMAN racing. this year will be the first year since 1982 that there are two World Championship events in one calendar year. The IRONMAN world Championships in St. George are just around the corner, taking place on May 7.
Texas welcomed the pros this past weekend for a taste of what is to come in less than two weeks.
USA's Ben Hoffman won the men's pro title, pushing through a tight battle with Denmark's Magnus Ditlev. Hoffman finished in seven hours 57 minutes and 57 seconds, just 14 seconds ahead of Ditlev.
Hoffman's win was his first victory since 2019 and 8th career IRONMAN win.
In the women's pro field, the Americans earned the gold and silver. Jocelyn Mccauley had a 12-minute advantage over the field to secure her win, finishing in 8:58:12.
Lauren Brandon then followed behind, clocking in at 9:10:42 to earn second overall.
Pikes Peak Athletics Splash and Dash
Colorado Springs, Colo.
The future of the sport is bright when you see events like this! The PPA Splash and Dash hosted a youth Aquathlon, giving kids the opportunity to improve on their swimming and running skills and exposing them to multisport.
Houston Texans Kids Triathlon
Houston, Texas
Professional football + triathlon? What could be a better combination?
The Houston Texans hosted a kids triathlon over the weekend and gave kids the celebrity treatment! What other event has a pro mascot AND cheerleaders waiting for you at the finish line?
This event is a great example of sports coming together to get kids moving, giving them confidence to accomplish a goal and making memories that last a lifetime!
That's how it's done 👏

Congratulations to all the triathletes that competed in Day 1 of the @HoustonTexans Kids Triathlon!

— TexansCare (@texanscare) April 23, 2022
Day 2: ✅

Congratulations to all the triathletes that competed in the @HoustonTexans Kids Triathlon today!

— TexansCare (@texanscare) April 25, 2022
Strongest finish of the weekend 💪 pic.twitter.com/8FElAmd5Tg

— TexansCare (@texanscare) April 24, 2022