Yvonne Spencer Appointed to USA Triathlon Board of Directors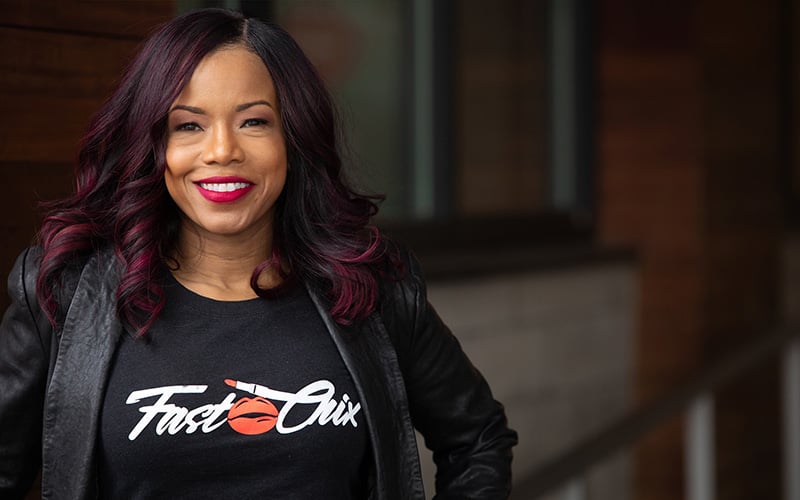 COLORADO SPRINGS, Colo. — USA Triathlon today announced that Yvonne Spencer (Arlington, Va.), a 28-year United States Air Force officer and leader of USA Triathlon Club Fast Chix, has been appointed as a General Director of the USA Triathlon Board of Directors. Her term will end Dec. 31, 2025.

Throughout her professional career, Spencer has served in a variety of executive leadership positions, leading organizations ranging from 300 to 1,200 personnel. A seasoned triathlete and USA Triathlon Certified Coach, Spencer is the CEO and founder of Fast Chix, a women's triathlon club focused on creating pathways for women to join the triathlon community through empowerment, and removing barriers of entry to the sport.

"On behalf of my fellow triathletes, I am absolutely thrilled for this opportunity to serve as a General Director of the USA Triathlon Board of Directors," Spencer said. "I look forward to helping USA Triathlon fortify its commitment to building a more inclusive and supportive triathlon community."

Spencer, a member of the Black Triathletes Association, formed Fast Chix in 2015 as an online community to provide support, information, inspiration and accountability for women in the triathlon community. The group has grown to include more than 1,300-plus members. In 2021, she was honored by the USA Triathlon Women's Committee as the Diversity & Inclusion individual award winner for her commitment to grow the sport and foster a community of inclusion.

"We are thrilled to welcome Yvonne to the USA Triathlon Board of Directors," said Joel Rosinbum, USA Triathlon Board of Directors Chair. "Yvonne is a trailblazer in her career, on the race course and in her community. Her depth of professional and personal experiences and her strong commitment to creating a culture of equality and access in multisport will be extremely valuable as USA Triathlon continues to expand engagement in our sport and reaching under-represented populations throughout the country. I look forward to Yvonne's fresh perspective and innovative ideas."

Spencer was nominated by the USA Triathlon Nominating and Governance Committee and appointed by the USA Triathlon Board of Directors to serve on the Board as a General Director, replacing Dr. Tekemia Dorsey (Middle River, Md.) who resigned in June due to personal reasons from her position as a General Director of the USA Triathlon Board of Directors.

USA Triathlon Board of Directors
The Board of Directors is composed of 12 members who are elected without regard to race, color, religion, national origin, sex, sexual orientation or physical disability. Per the 2022 USA Triathlon Bylaw revisions, four directors are Athlete Directors, four directors are General Directors and four directors are Independent Directors.

The Board of Directors represents the interests of the sport of triathlon in the United States by providing USA Triathlon with policy, guidance and strategic direction. Typically, meetings are held approximately three times per year with conference calls scheduled between meetings as needed.
USA Triathlon is proud to serve as the National Governing Body for triathlon, as well as duathlon, aquathlon, aquabike, winter triathlon, off-road triathlon, paratriathlon, and indoor and virtual multisport events in the United States. Founded in 1982, USA Triathlon sanctions more than 4,000 races and connects with more than 400,000 members each year, making it the largest multisport organization in the world. In addition to its work at the grassroots level with athletes, coaches, and race directors — as well as the USA Triathlon Foundation — USA Triathlon provides leadership and support to elite athletes competing at international events, including World Triathlon Championships, Pan American Games and the Olympic and Paralympic Games. USA Triathlon is a proud member of World Triathlon and the United States Olympic & Paralympic Committee (USOPC).