Training Tips
Nutrition
Strength and Conditioning
Youth and Junior
6 Tips To Prepare for Your Best Season Yet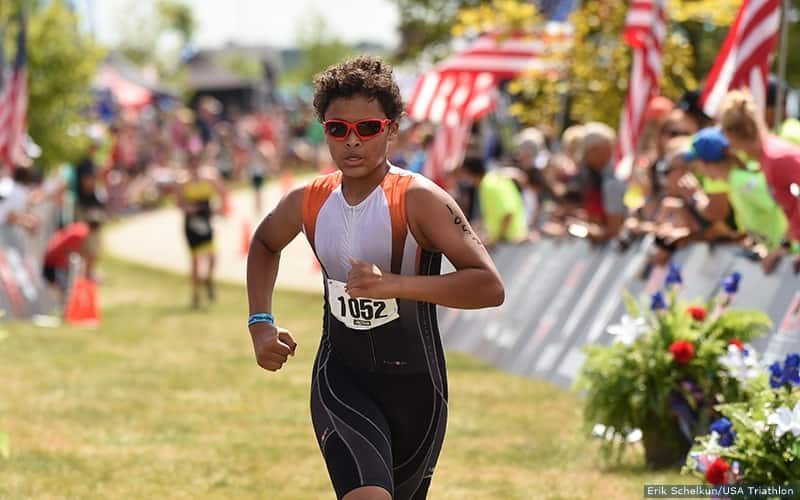 This article originally appeared in USA Triathlon Kids magazine.
Here are six tips from USA Triathlon Certified Coaches to improve your fitness and stay healthy during the offseason.
1. Get strong. You don't have to go to a gym to do strength training. Make it fun by playing with your friends! Jump rope, climb and do pull-ups at the playground. Play football, soccer, or if it snows, go skiing, sledding or skating. – Judi Carbary, USAT LI, San Diego Youth Tri Team
2. Brainstorm goals for the coming season. Maybe you want to speed up your run so you can podium. How much do you want to work to reach that goal? Are you willing to spend more time running? Can you get eight hours of sleep every night? Talk to your parents and coach about what makes sense for you and if your commitment matches your goal. – Morgan Hoff man Johnson, USAT LII and Y&J, Team Playtri
3. Join a local swim club. By working on stroke mechanics, efficiency and endurance, you'll be ready for a swim PR next season. Many triathletes only swim freestyle, but a swim club and coach will help you practice additional strokes, which will increase your flexibility, strength and endurance. You may find that swim club turns into a yearlong activity, as the benefits and fun of age-group swimming are quite contagious. – Dave Burgess, USAT LII, Podium Training Systems
4. Focus on nutrition. Challenge yourself to prepare a meal every week. Start by making a list of your favorite foods. Ask a parent, research online or simply create a list of items needed to make each dish. Help shop for the ingredients. Then have an adult assist with the cooking and preparation, but try to do most of the work yourself! – Shelly O'Brien, USAT LIII, IconOne Multisport
5. Choose the correct clothing for outdoor training. Check the weather, and assume it will be colder than you think. You don't want to risk hypothermia, where your body temperature drops too low. Start with a thin layer on your skin to wick away sweat. Add a warmer layer and finish with a soft "shell" or heavier jacket, plus tights or pants. As you warm up, it's easy to take a layer off . – Mark Sortino, USAT LII, Team MPI
6. Try a new activity like snowshoeing. Snowshoe running is exploding in popularity across the country, and it's easy to learn. Schedule a snowshoe run as a replacement for a run session — distance, pace work and even uphill repetitions. Games like freeze tag or back-to-front sprints can be done on snowshoes in a snowy field. You'll see improvements in strength and body awareness — plus, it's a lot of fun! – Kurt Perham, USAT LIII, PBM Coaching
The views expressed in this article are the opinion of the author and not necessarily the practices of USA Triathlon. Before starting any new diet or exercise program, you should check with your physician and/or coach.