Triathlon Events & USA Triathlon Sanctioned
Races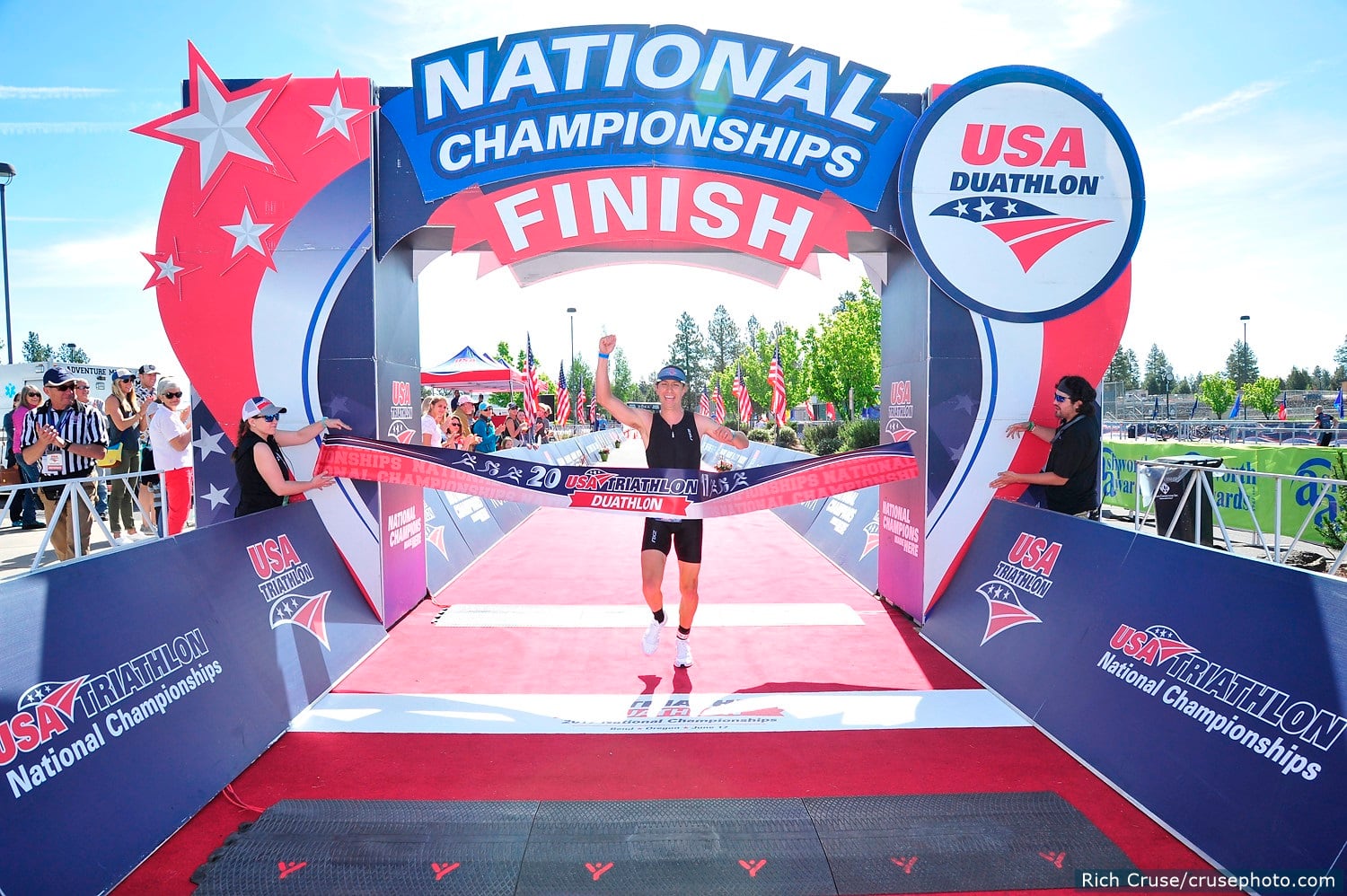 USA Triathlon hosts national championship events each year, giving athletes from ages 7 to 80+ the opportunity to be named a national champion in one of the multisport disciplines. National championship events can also qualify athletes for Team USA, a contingent of age-groupers that represent the U.S. in world championships.
View all USA Triathlon National Championships.
State Championships are highlighted events that take place in all 50 state. These events qualify a higher percentage of top finishers to the USA Triathlon Age Group National Championships.
Find a State Championship near you

Represent the United States and compete against the best athletes in the world at one of the International Triathlon Union's world championships.
Endurance Exchange is the premier annual industry conference for endurance sports. Athletes, coaches, race directors and medical professionals are all invited. Click here to learn more about this exciting three days of educational and engaging content!
Youth Splash and Dash Aquathlon Series
A Splash and Dash, known as an Aquathlon, is a fun and fast-growing sport that combines running and swimming. The USA Triathlon Youth Splash and Dash Aquathlon Series is open to athletes ages 7-15 and features a swim/run combination.
Click here to learn more about USA Triathlon's Splash and Dash Aquathlon Series.