Olympic Games Tokyo Primer: What you Need to Know About Triathlon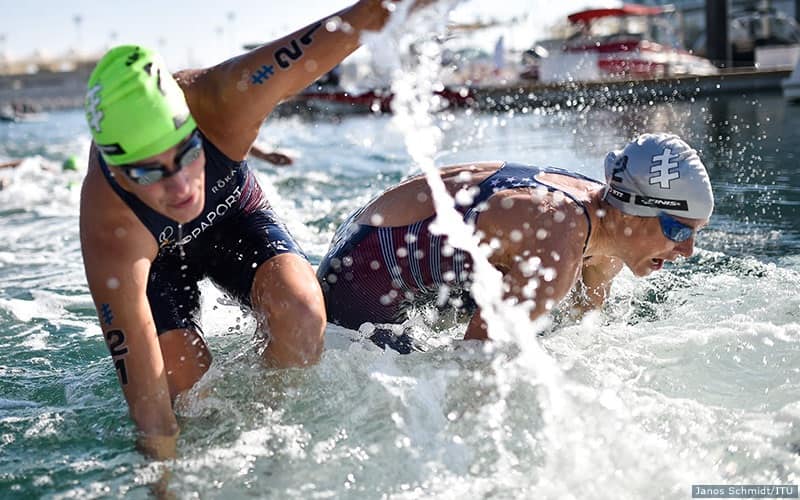 Editor's note: This article was originally published in August 2019 prior to the Games being postponed a year due to COVID-19. Article last updated March 10, 2021.
The Olympic Games Tokyo are this summer!
Here's a primer for what you need to know about the triathlon competitions in Tokyo.
Don't want to miss a minute of the triathlon action at the Tokyo Olympic Games? Keep in mind that Tokyo is 13 hours ahead of the Eastern time zone in the United States.
The men's race will take place on Monday, July 26 at 6:30 a.m. in Tokyo (In the U.S. — Sunday, July 25 at 5:30 p.m. ET), and the women's event will take place on Tuesday, July 27 at 6:30 a.m. (In the U.S. — Monday, July 26 at 5:30 p.m. ET).
Both the men and the women will race the standard Olympic-distance format that consists of a 1.5-kilometer swim, a 40-kilometer bike ride and a 10-kilometer run.
The highly anticipated Mixed Relay format will go down on Saturday, July 31 at 7:30 a.m. (In the U.S. — Friday, July 30 at 6:30 p.m. ET) and will be one of several Olympic debuts on what's being dubbed "Super Saturday" with over 20 medal events contested.
For more information — including broadcast details when available — on how to follow the action, click here.
The ITU Triathlon Mixed Relay format has quickly become a fan favorite on the triathlon scene, and for good reason, too. This unique race format has led to some of the most dramatic finishes dating back to the first ITU Triathlon Mixed Relay World Championships in Des Moines, Iowa, in 2009.
Mixed Relay teams consist of four athletes, ordered female-male-female-male, who each complete a super-sprint triathlon (300m swim, 8k bike and 2k run) before tagging their teammate. The short distances makes for fast racing with plenty of action.
After being announced back in June 2017, both the triathlon and Olympic communities have been buzzing about the new event — not just for the opportunity to race, but as a catalyst to provide gender balance in the sport by addressing the IOC's Olympic Agenda 2020 recommendations.
Though the U.S. and other countries have kept team strategies guarded during the qualifying period, they'll be more limited for Tokyo as the selection pool is limited to the athletes who compete in the individual event.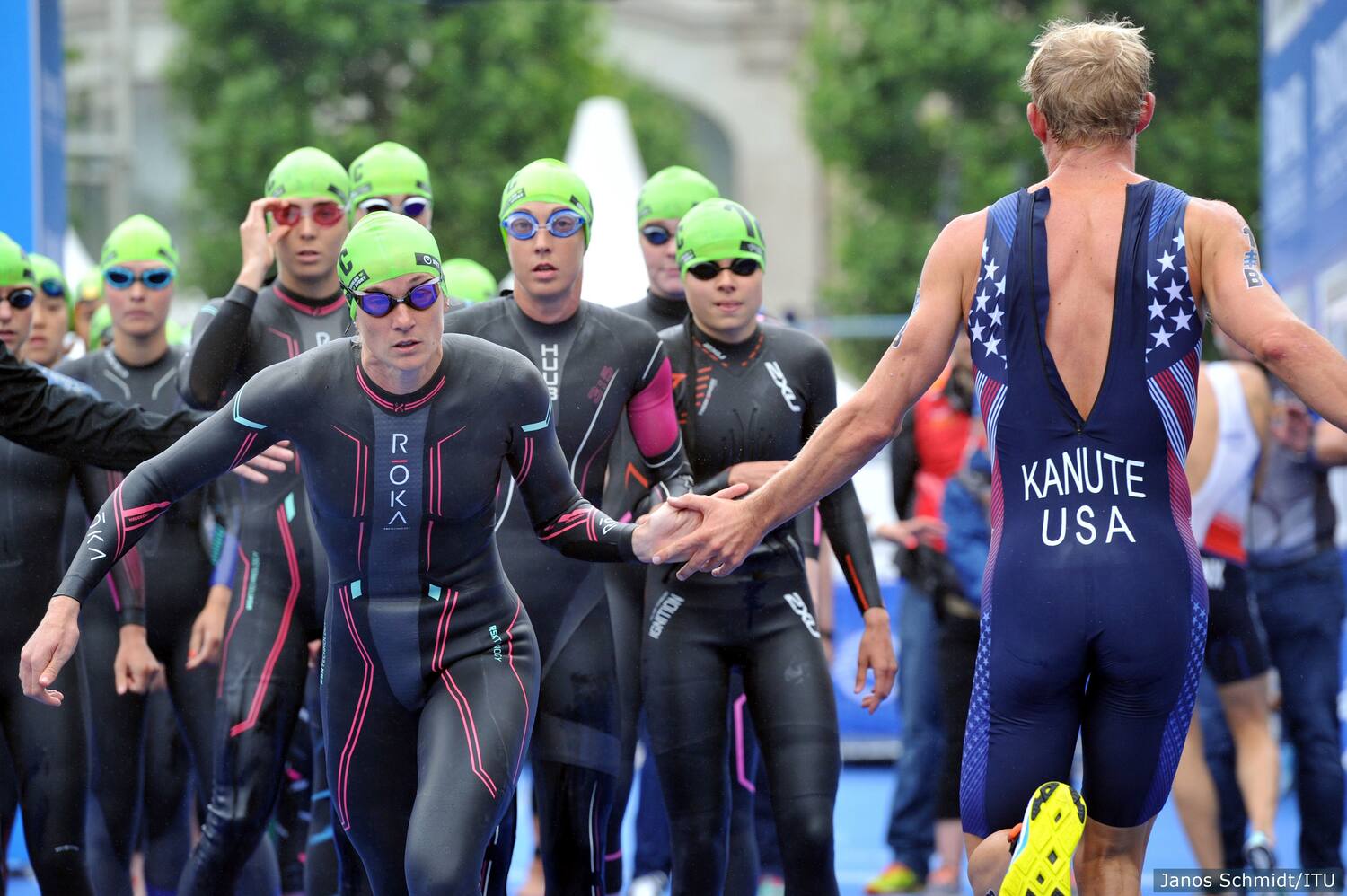 Fifty-five men and 55 women will compete in the Tokyo 2020 Olympic triathlon events. The Olympic qualification term started May 11, 2018 and was originally scheduled to run through May 11, 2020. Because of the one-year delay, qualifying will now end no later than June 21, 2021 for the Olympic Games and July 15, 2021 for the Paralympic Games, according to latest World Triathlon update (published March 18, 2021).
Upcoming qualification events include World Triathlon Championship Series Yokohama and Leeds and World Triathlon Cups in Osaka, Lisbon, Arzachena and Huatulco. The remaining Continental Championships and the Mixed Relay Olympic Qualification events are also planned to be held during the qualification period. The world rankings will also reopen on 1 May.
Points and qualification slots get a little tricky (especially when it comes to the Mixed Relay), but 51 slots for each gender are up for grabs as qualification spots, with two of the remaining four places designated for Japan and two used as invitation places for nations with a developing triathlon scene.
Tokyo last hosted the Summer Olympics in 1964, and will feature many of the same venues as it prepares to host for the second time. The Olympic Stadium is being rebuilt and will once again serve as the venue for not only several athletic events, but the opening and closing ceremonies as well. Gender equality has also been highly emphasized in the Tokyo Event Program, with strategies being implemented to become the most gender-balanced Olympic Games in history (currently at 48.8% women).