Best of 2021: Tokyo Olympic and Paralympic Games
Check out the most memorable images of Team USA representing the nation proudly at the 2020 Tokyo Olympic and Paralympic Games. After the Games were postponed due to COVID-19 in 2020, Team USA showed out in Japan and collected multiple podiums, including the bronze medal at the Team Mixed Relay event, which debuted at the Olympic Games this year. Thank you to Getty Images and the talented World Triathlon photographers such as Wagner Araujo, Delly Carr and Tommy Zaferes for capturing these historic moments of the Team USA athletes.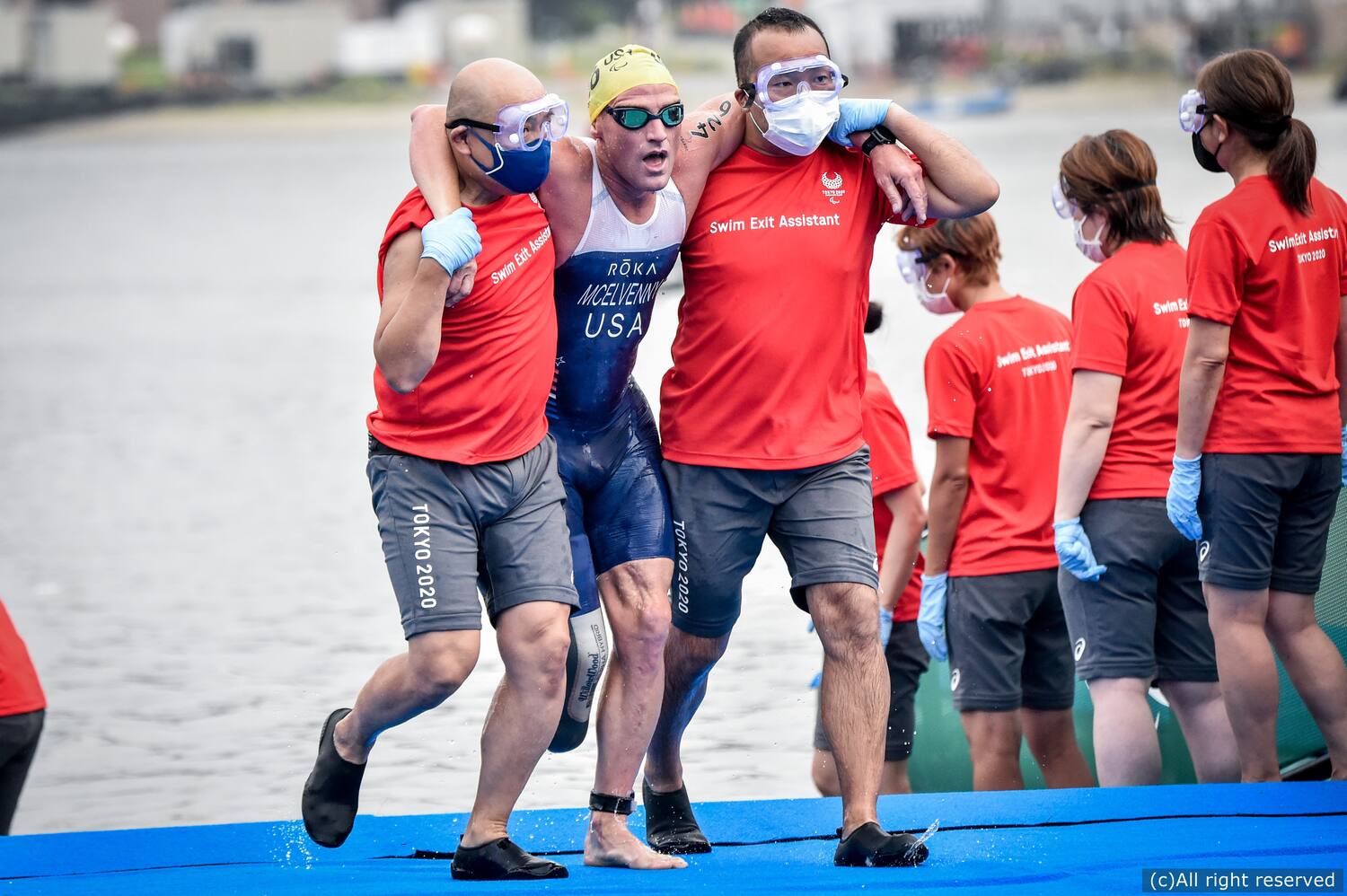 Eric McElvenny, a U.S. Marine Corps veteran, placed sixth in a time of 1:06:28 in the men's PTS4 sport class. McElvenny had his right leg amputated after stepping on an IED while serving in Afghanistan.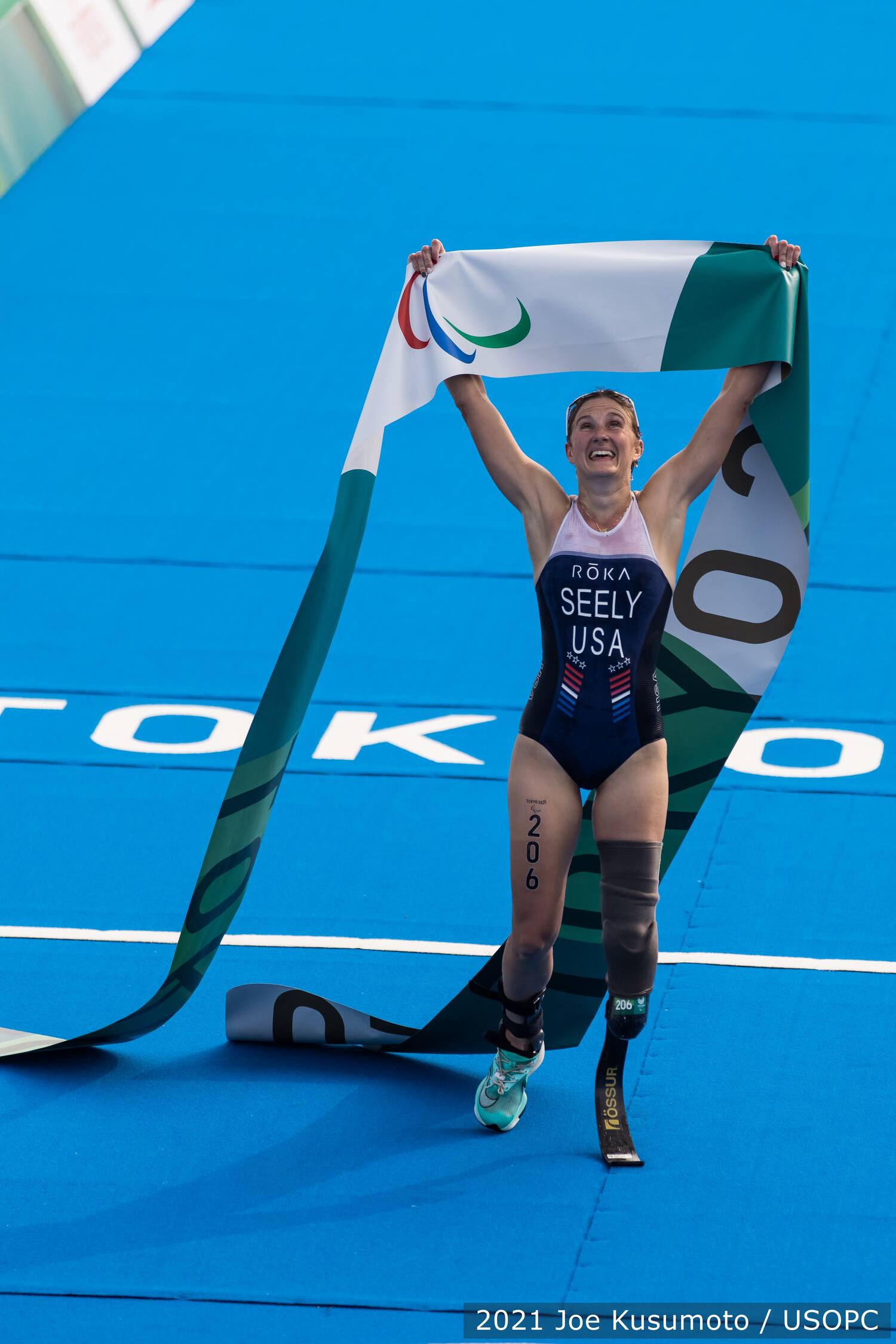 Two-time Paralympian Allysa Seely (Glendale, Ariz.) earned gold in the women's PTS2 category to secure the first women's paratriathlon medals awarded at the Paralympic Games Tokyo 2020.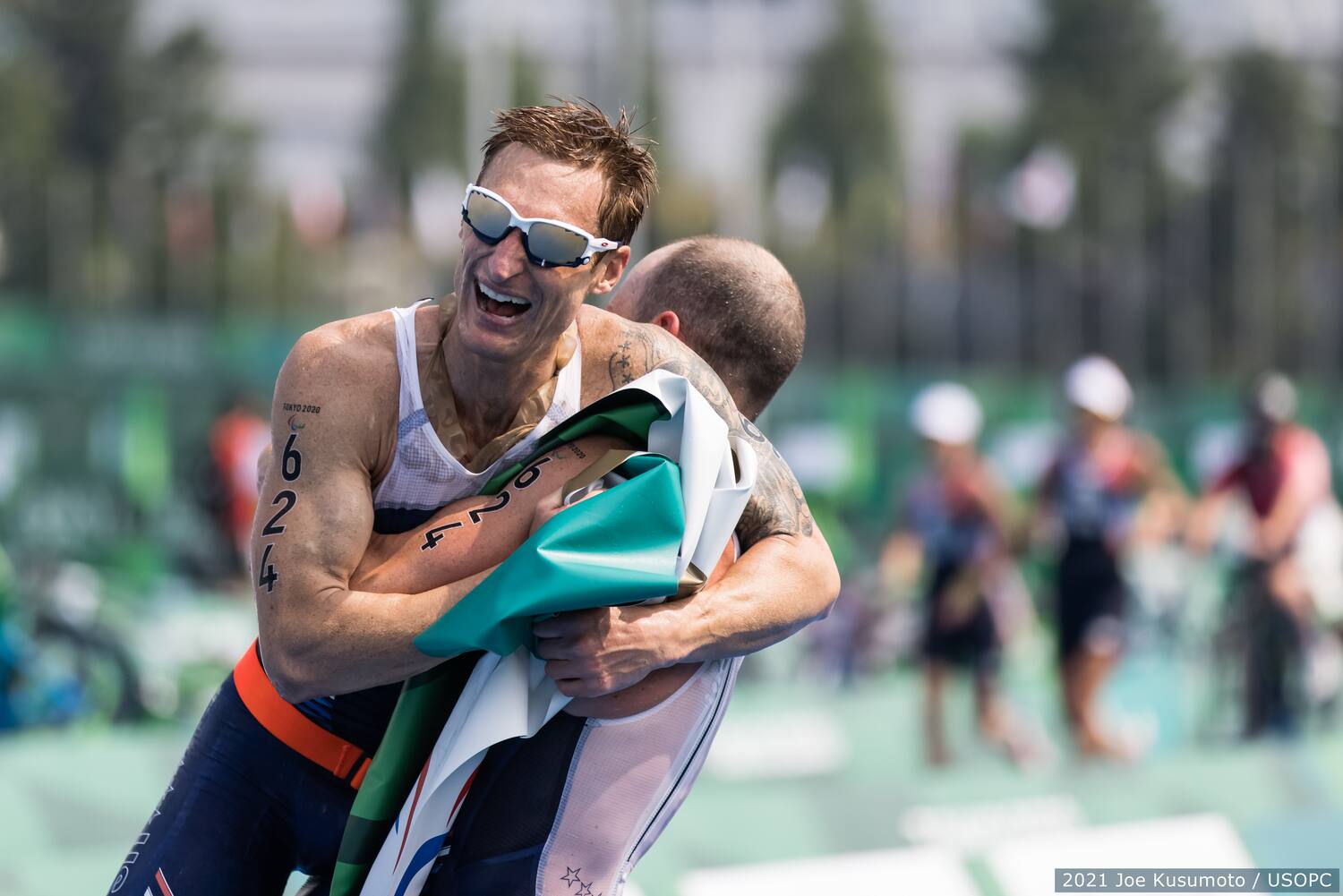 Competing at his third Paralympic Games, but first in paratriathlon, Brad Snyder (Baltimore, Md.) won the men's PTVI race at the Paralympic Games Tokyo 2020 with guide Greg Billington (San Francisco, Calif.). Snyder was the first U.S. man to win a Paralympic — or Olympic — medal in an individual event in triathlon. He was also the first male Paralympic gold medalist in the visually-impaired category, which made its Paralympic debut in Tokyo for the men after the category was only contested for women at the 2016 Paralympic Games in Rio.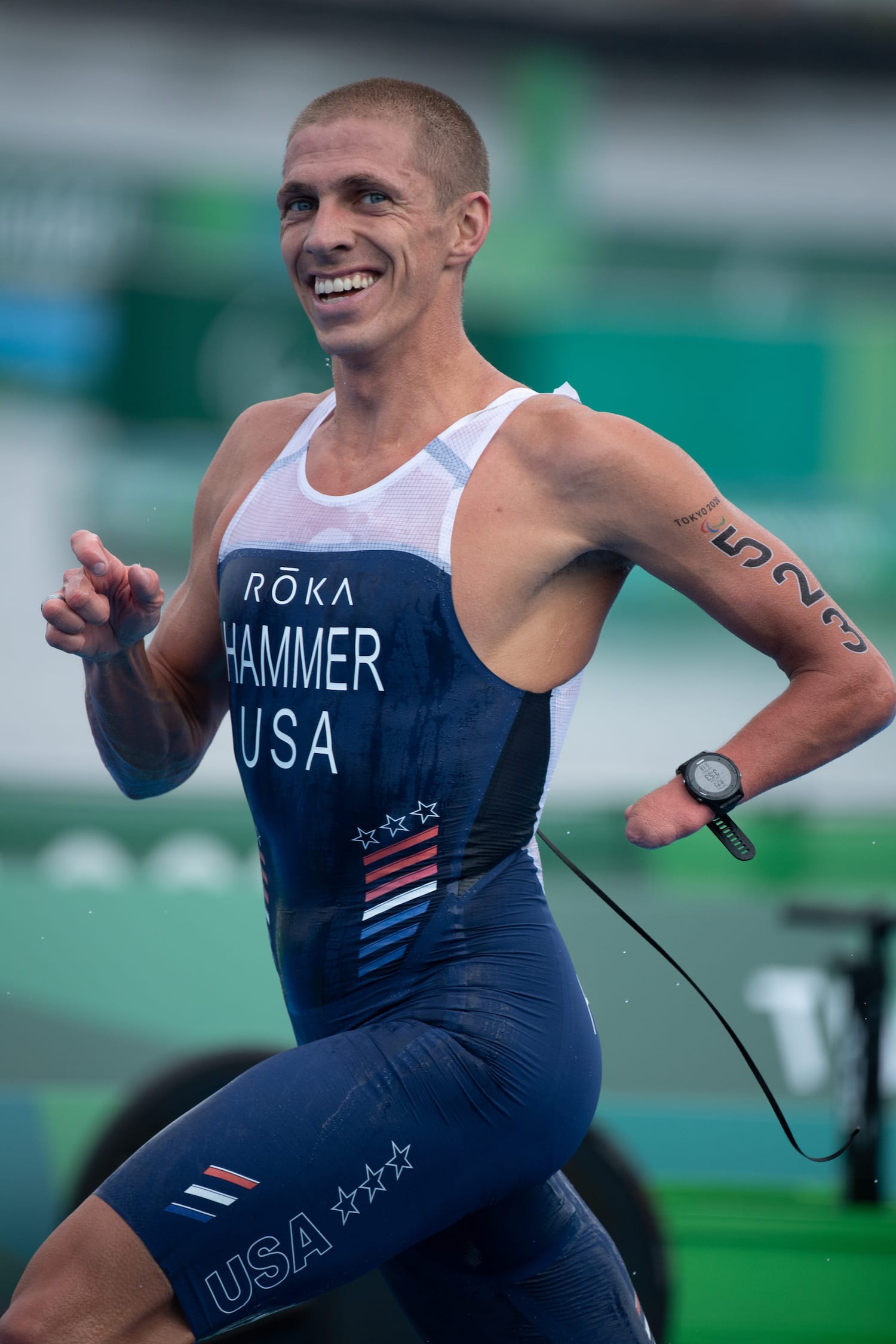 "My classification especially, these guys could race at the elite [Olympic] level I'm sure. They're just incredible. It's awesome to be a part of it, and two fourth-places in two Paralympics isn't anything to sneeze at," said Chris Hammer (Elkins, W.V.) after finishing fourth in Tokyo with a time of 59:28 in the men's PTS5 sport class.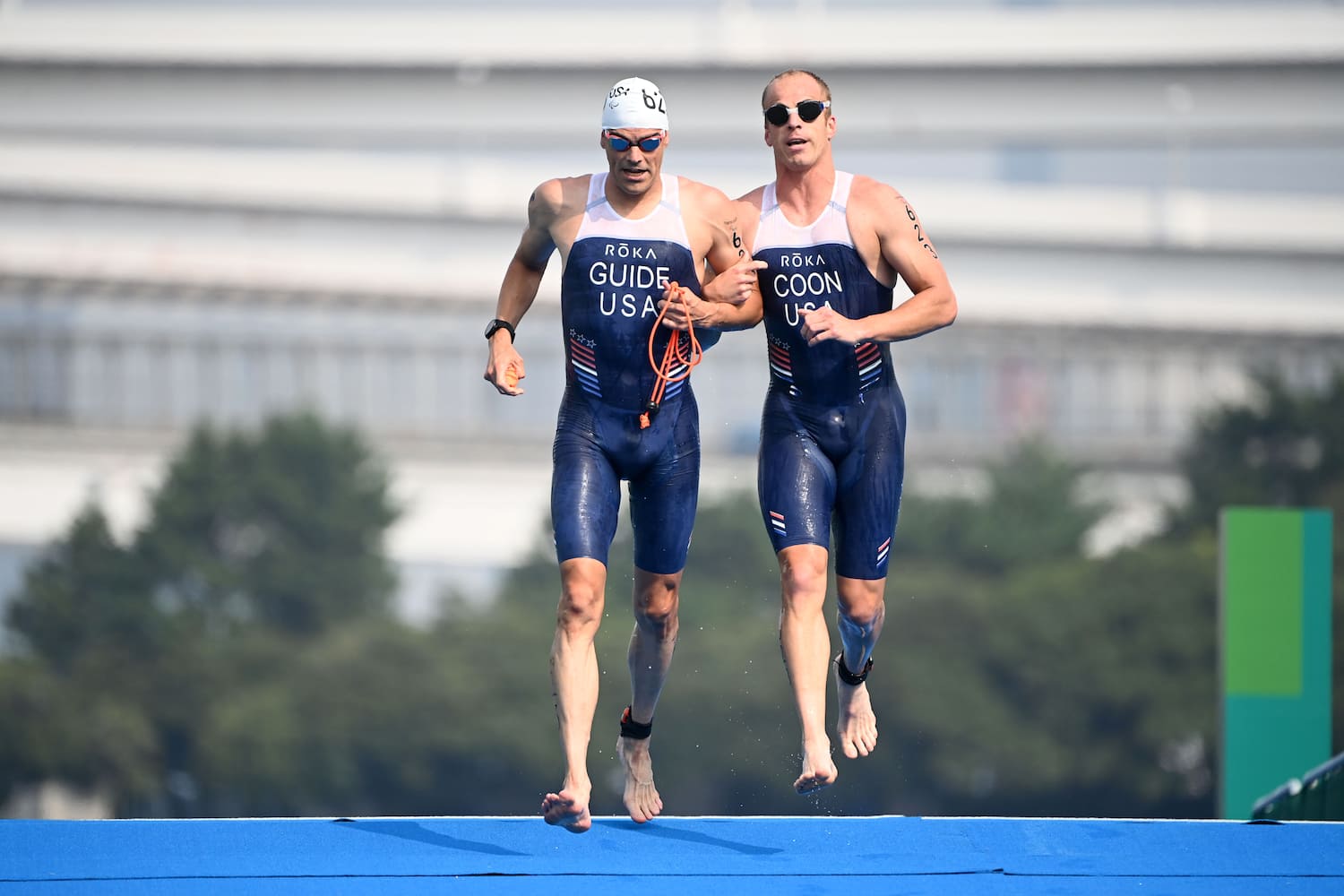 Kyle Coon (Colorado Springs, Colo.), with guide Andy Potts (Colorado Springs, Colo.), finished fifth in his Paralympic debut in a time of 1:03:00.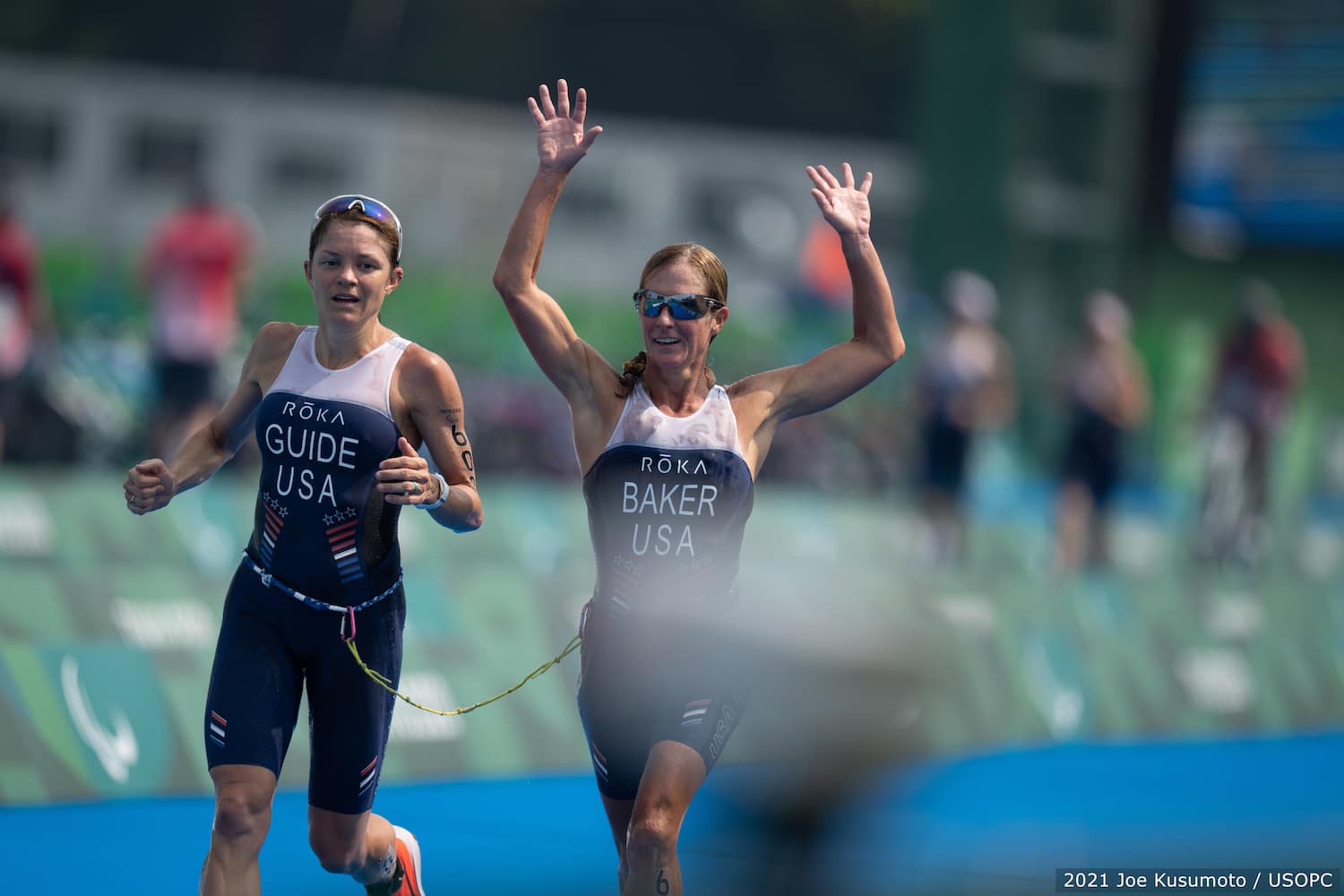 Competing in her second Paralympic Games, Elizabeth Baker (Signal Mountain, Tenn.) was sixth with guide Jillian Elliott (Gig Harbor, Wash.) — a former U.S. national team athlete — in 1:14:45. The 47-year-old Baker, a seven-time World Paratriathlon Event medalist, was fourth at both the 2016 Paralympic Games and 2019 World Championships.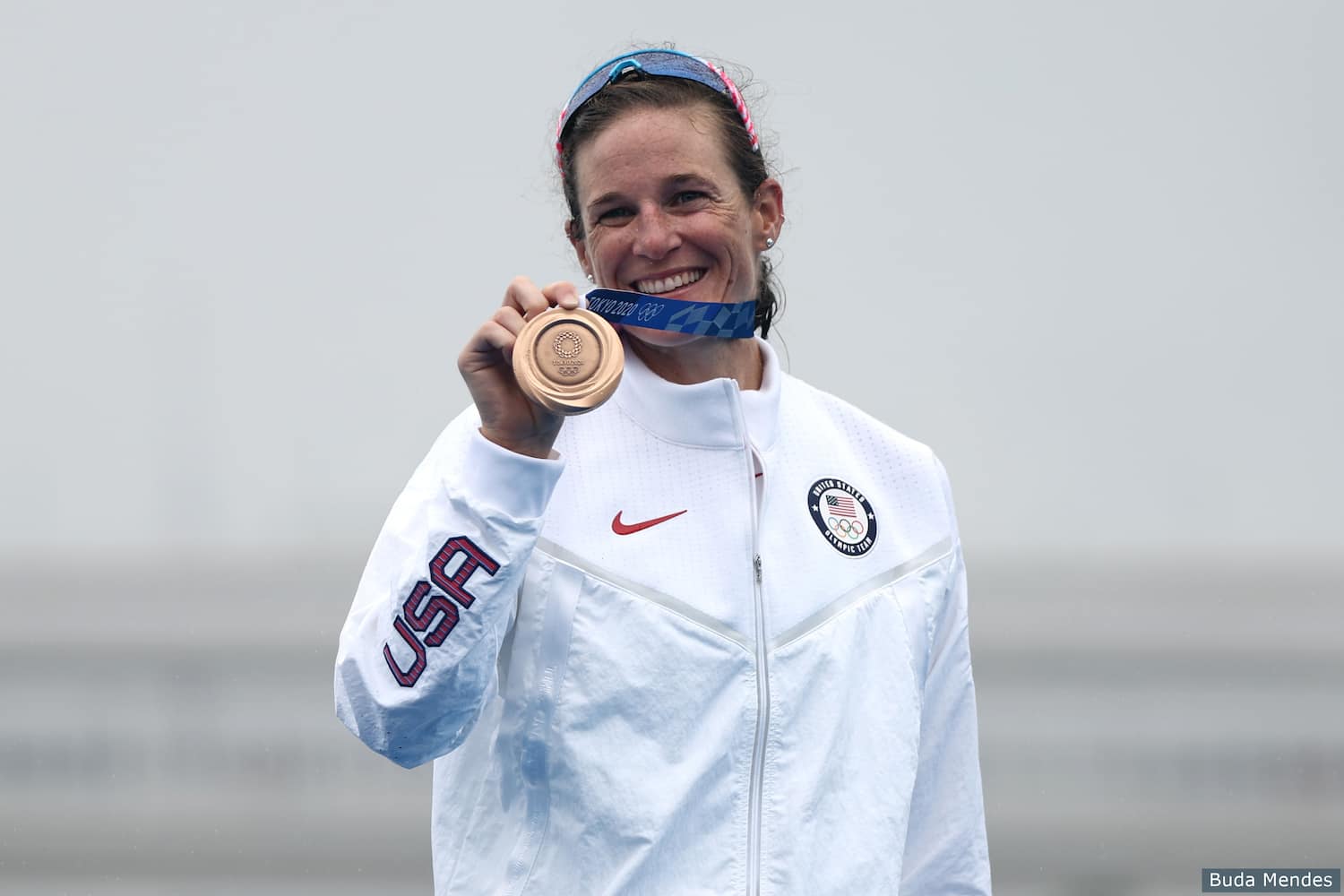 Two-time U.S. Olympian Katie Zaferes (Cary, N.C.) earned her first career Olympic medal, taking the bronze at the Olympic Games Tokyo 2020 women's triathlon event in Tokyo. The bronze by Zaferes was the third U.S. medal in women's triathlon history at the Olympic Games.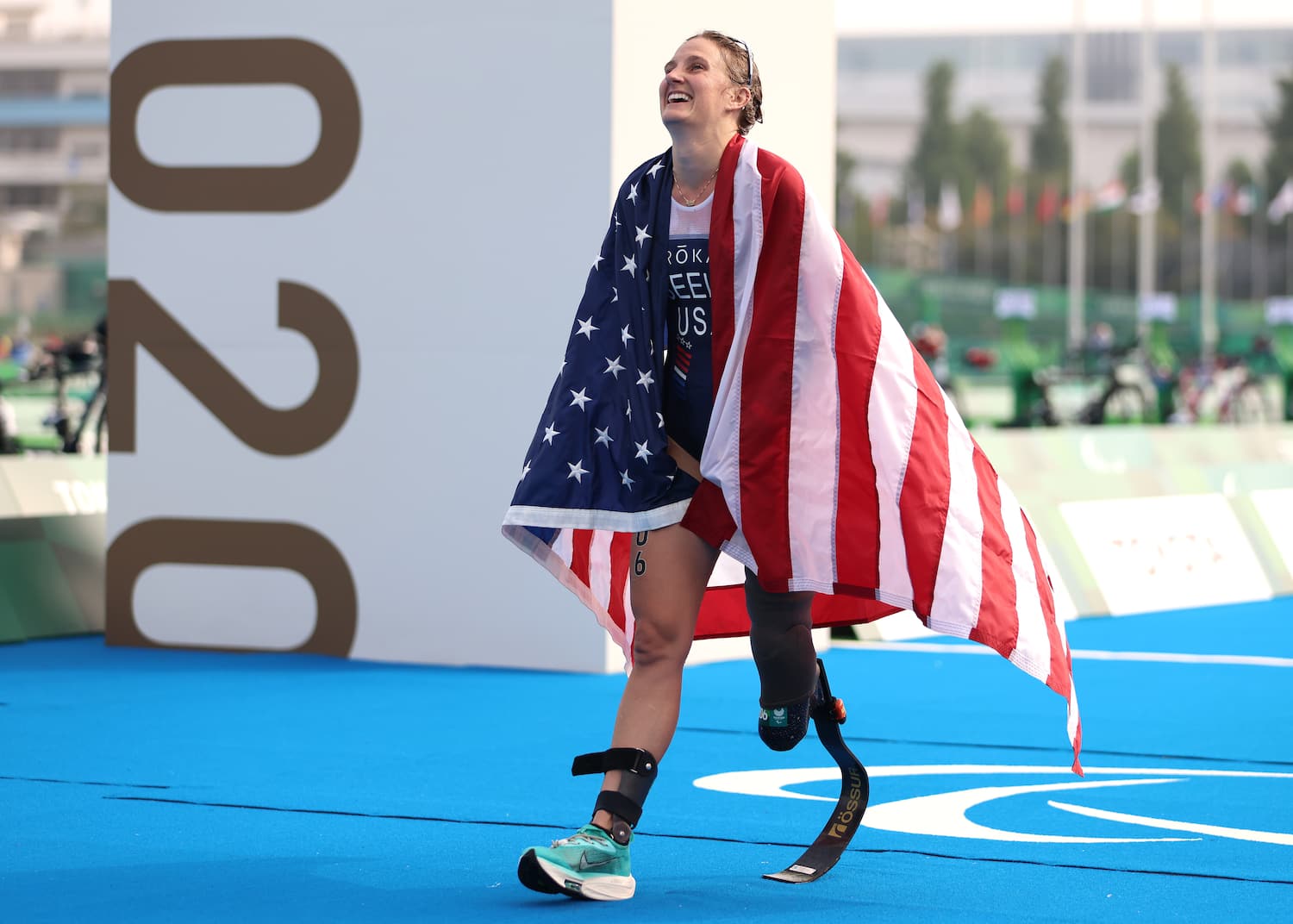 "I'm just so incredibly grateful for the opportunity to be here and make a dream come true," Seely said. "I said, the day of Rio, that a gold here was the goal. There's been so many ups and downs, and to be able to actually pull off that goal has been absolutely incredible. … Every other woman on the course has upped the level of competition in the last five years, making this race so much more difficult than it was."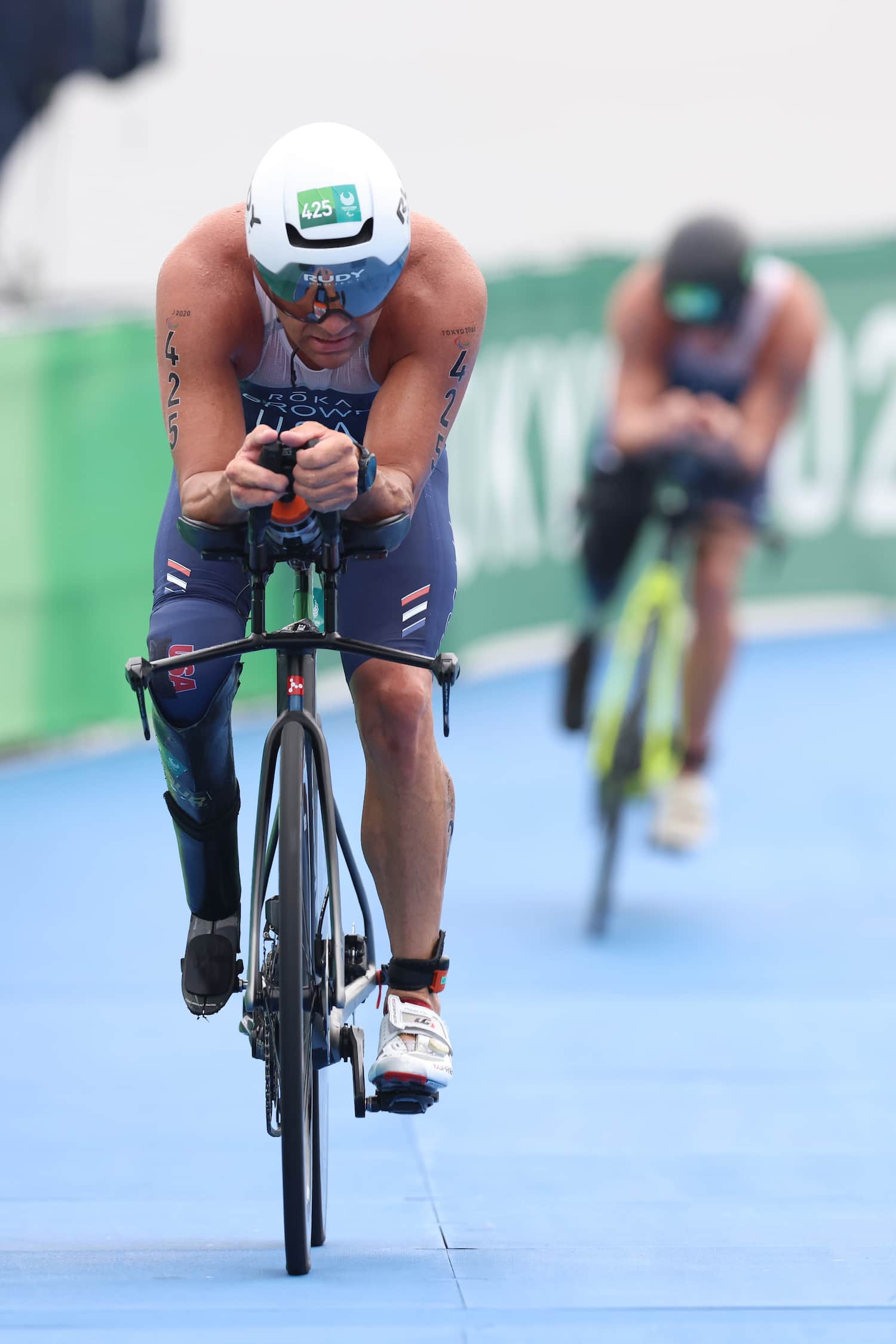 Jamie Brown, the oldest in the race at 42, was ninth in 1:09:12 in the men's PTS4 race. He said of his performance,"On one hand, I didn't perform the way I wanted to or the way my training's been going, but a few seconds later, I got to watch my teammates finish first and second, so it's definitely been an awesome day for the whole team so far."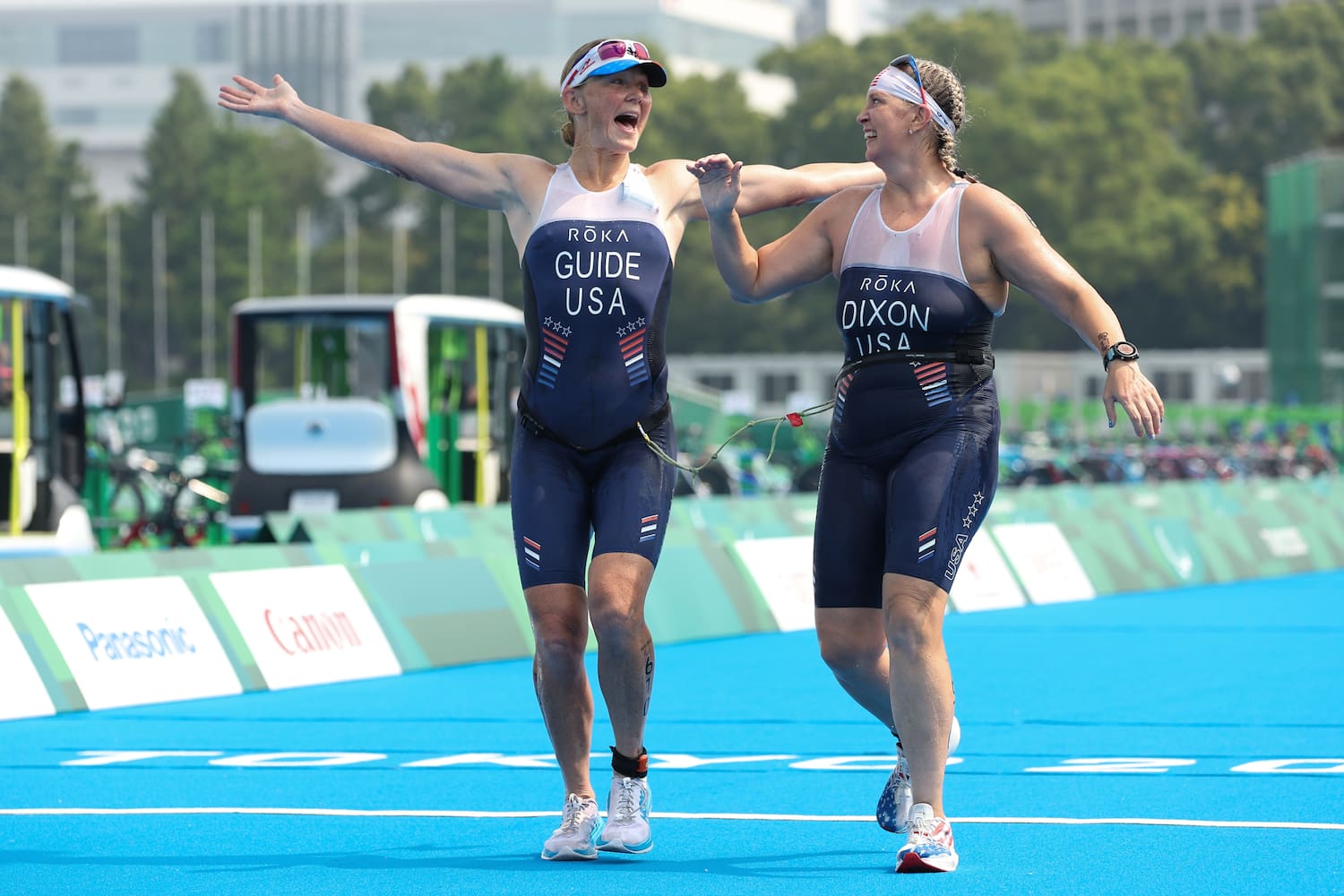 Amy Dixon (Encinitas, Calif.) made her Paralympic debut at age 45 and finished 12th with guide Kirsten Sass (McKenzie, Tenn.), a 10-time age-group world champion. Dixon has competed at six World Championships since 2014, placing as high as fifth, and has medaled at nine World Paratriathlon Events, including a silver in February 2020.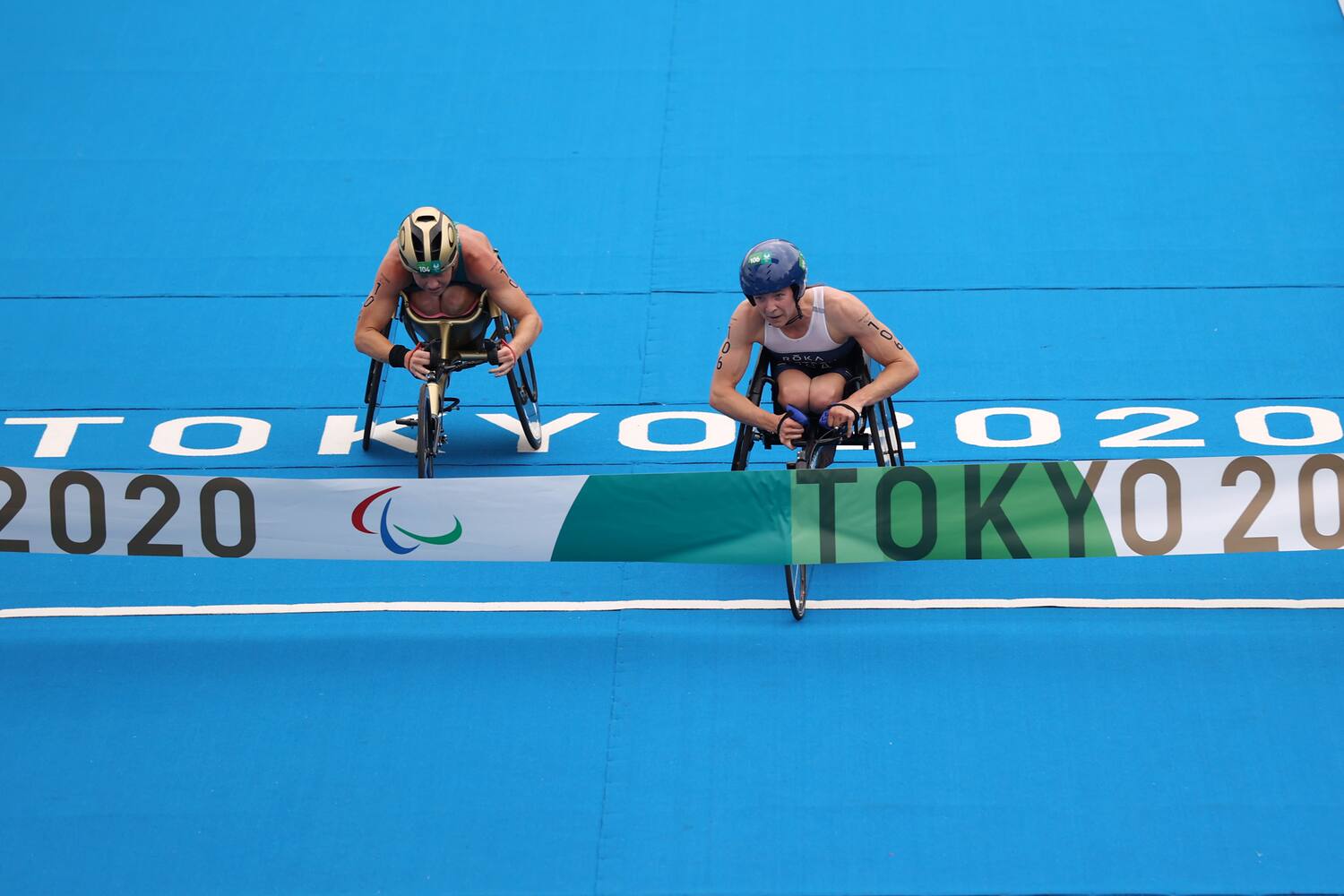 Making her long-awaited Paralympic triathlon debut, Kendall Gretsch (Downers Grove, Ill.) won the women's PTWC gold medal in riveting fashion at the Paralympic Games Tokyo 2020.

"I knew it was going to be such a close race the entire time," Gretsch said. "That type of finish is something I've been training for with my coach and my entire team this entire past year. It's kind of special that it ended that way because that's what we worked for, and it was just incredible."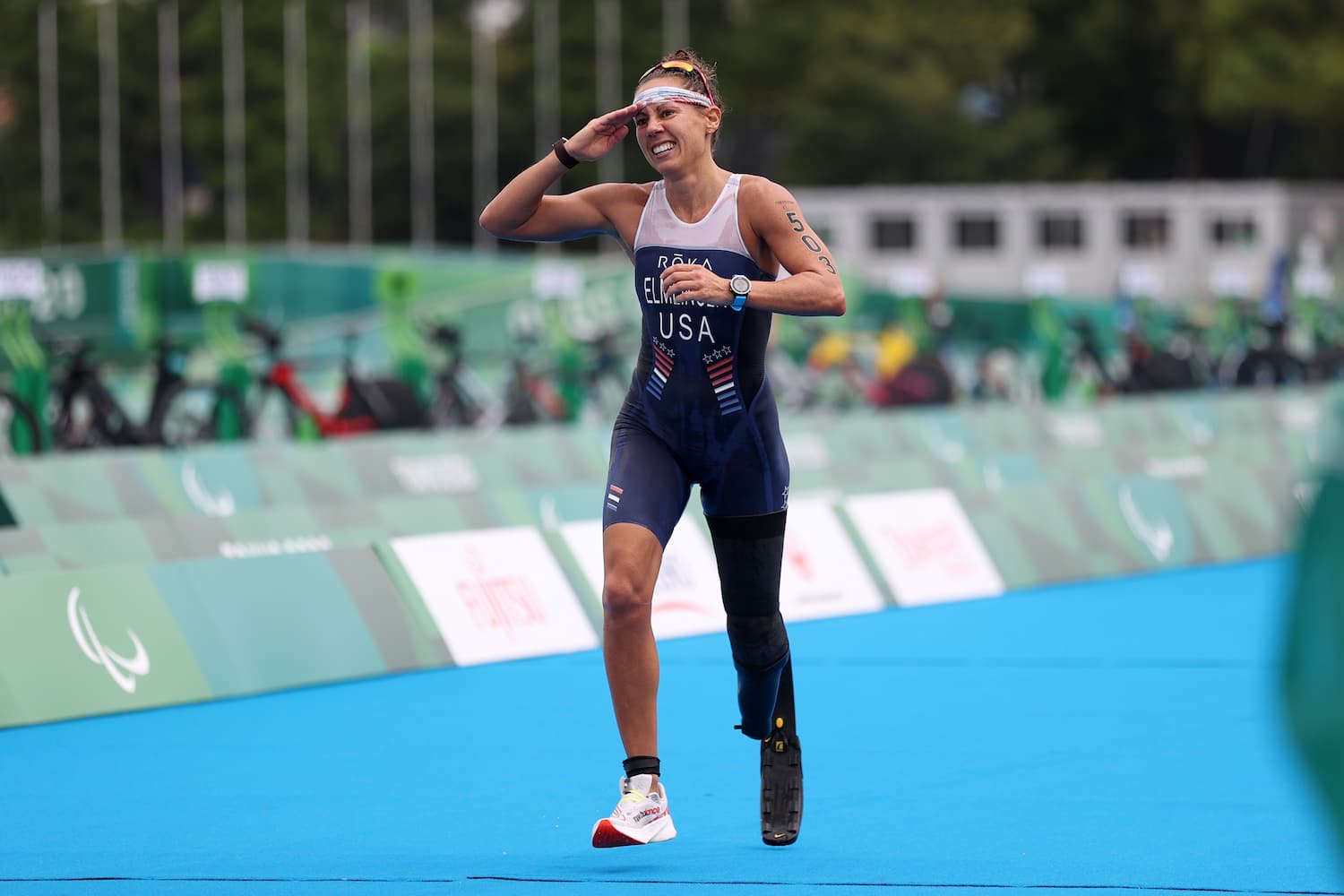 "My goal was to make it to Paris, so to be able to come in and have this type of experience and three years away be able to contest for a spot in the Paris 2024 Games is a win," said Kelly Elmlinger, after placing seventh in the women's PTS5 event. "I don't know how to set myself up any better than what I was able to do today. You gain so much, and I'm so very honored to be able to get here."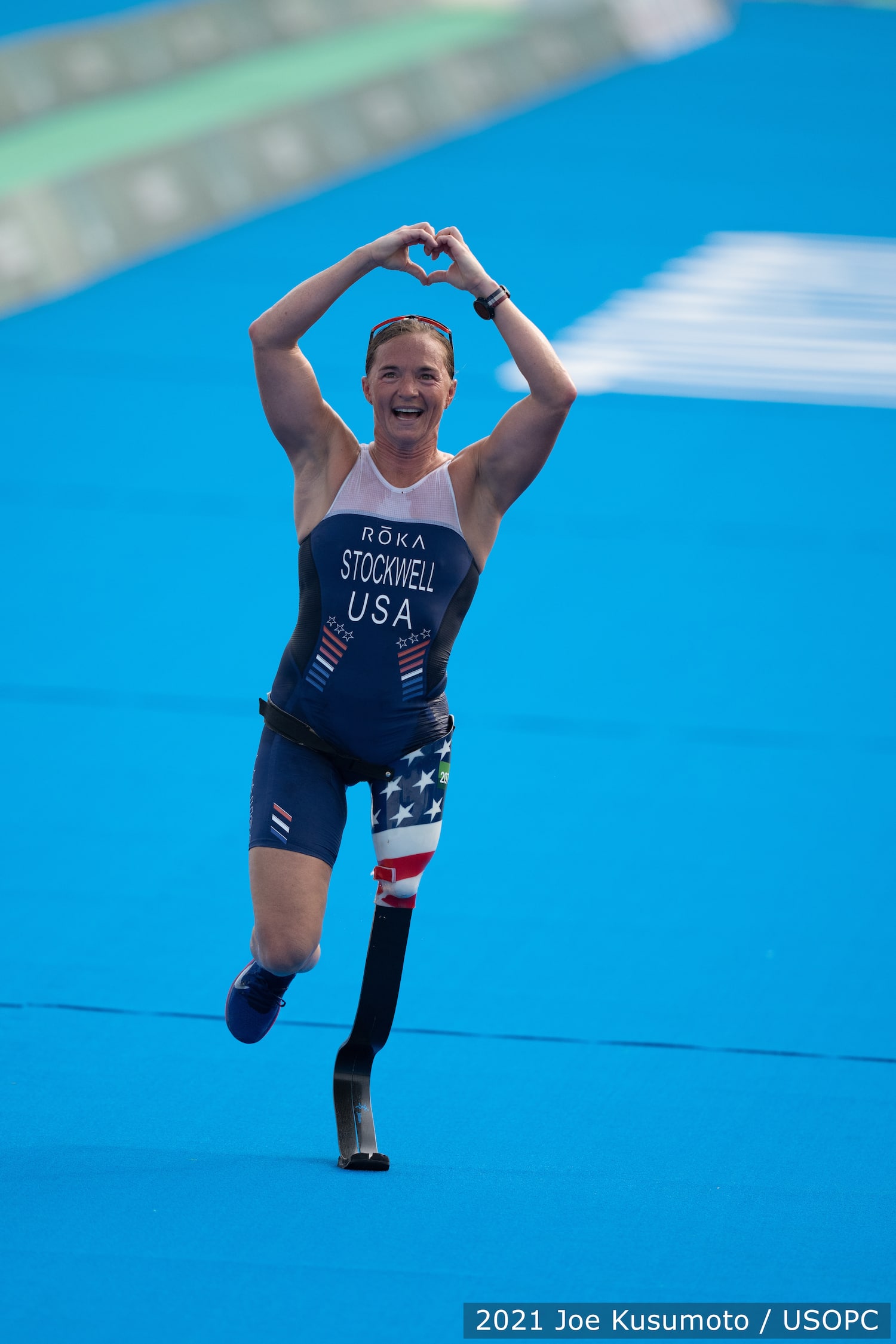 Tokyo was the third Paralympic Games for Stockwell, a 41-year-old mother of two and U.S. Army veteran who competed in swimming in 2008, just four years after becoming the first female American soldier to lose a limb in active combat while serving in Iraq. She finished fifth in Tokyo in the PTS2 event.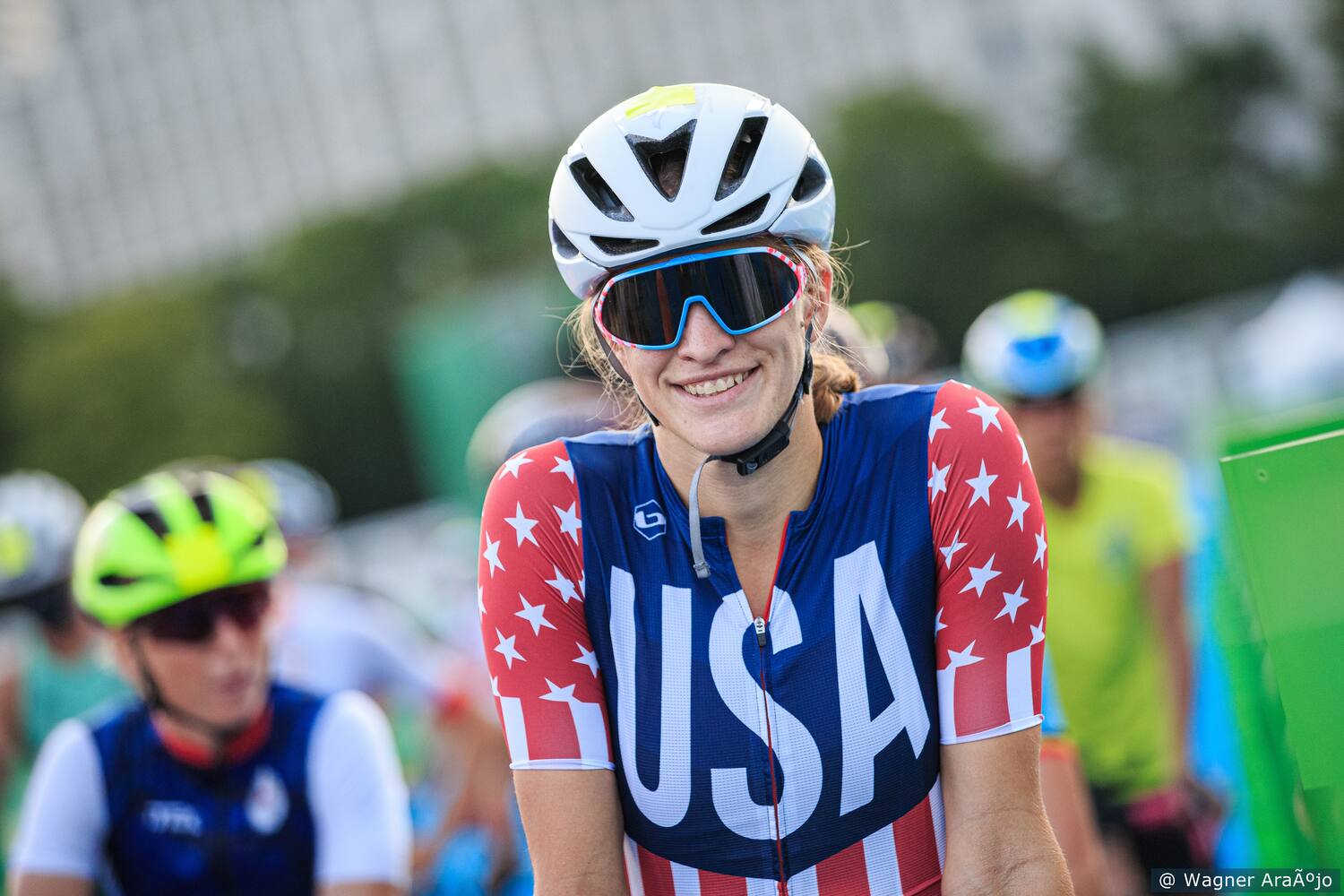 All three U.S. women competing in Tokyo finished in the top 20. Summer Rapapport (Thornton, Colo.), a Villanova University graduate, placed 14th with a time of 2:00:19.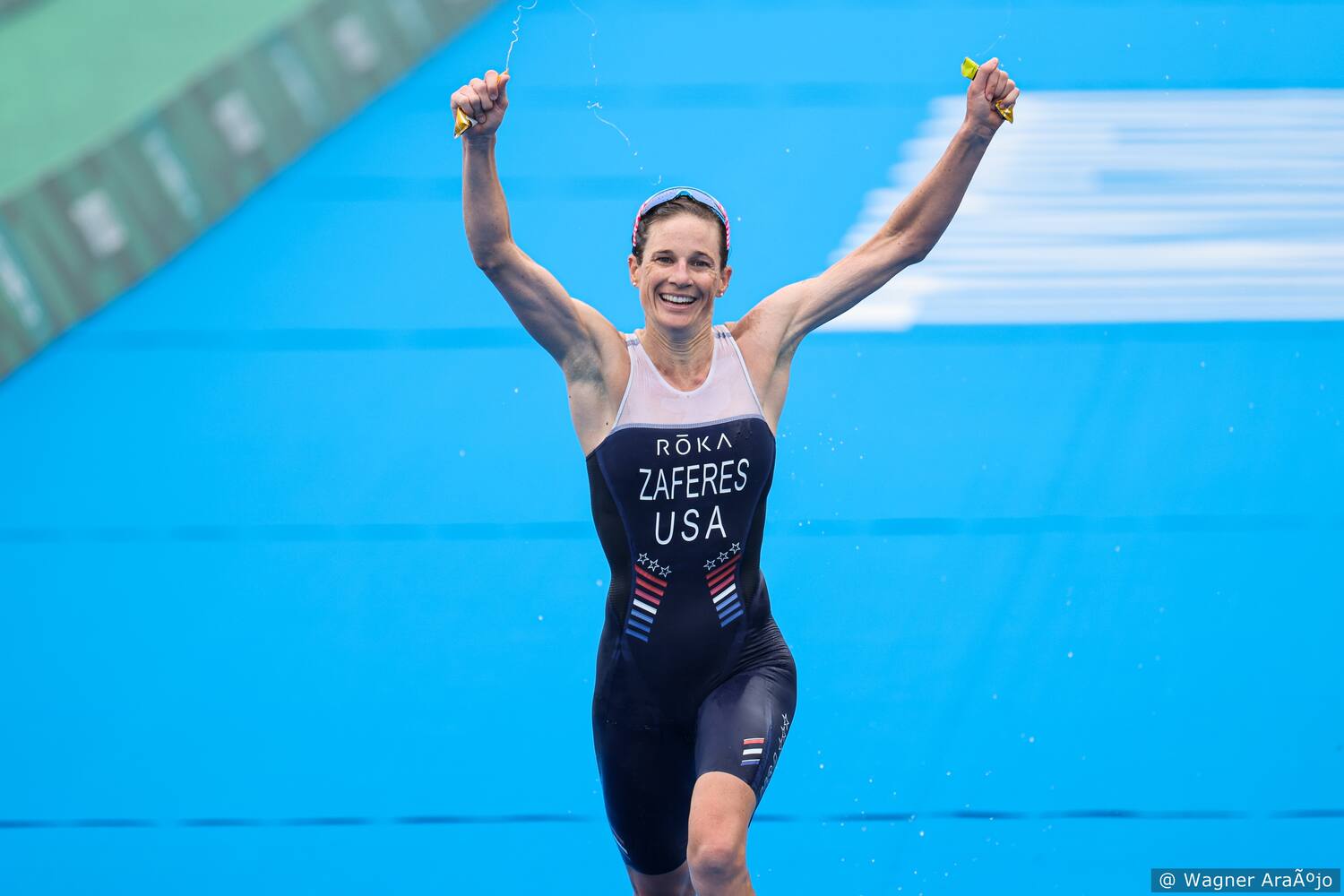 "There are so many people who I am so thankful for who supported me through a really, really hard time, and my whole team got me to here," Zaferes said after her bronze medal performance in Tokyo. "I feel like I used everything, every ounce of support, every lesson learned. I saw a rainbow during the race and I thought, 'Hey, dad.' Everything came together for me. I know I didn't win, but it feels like it."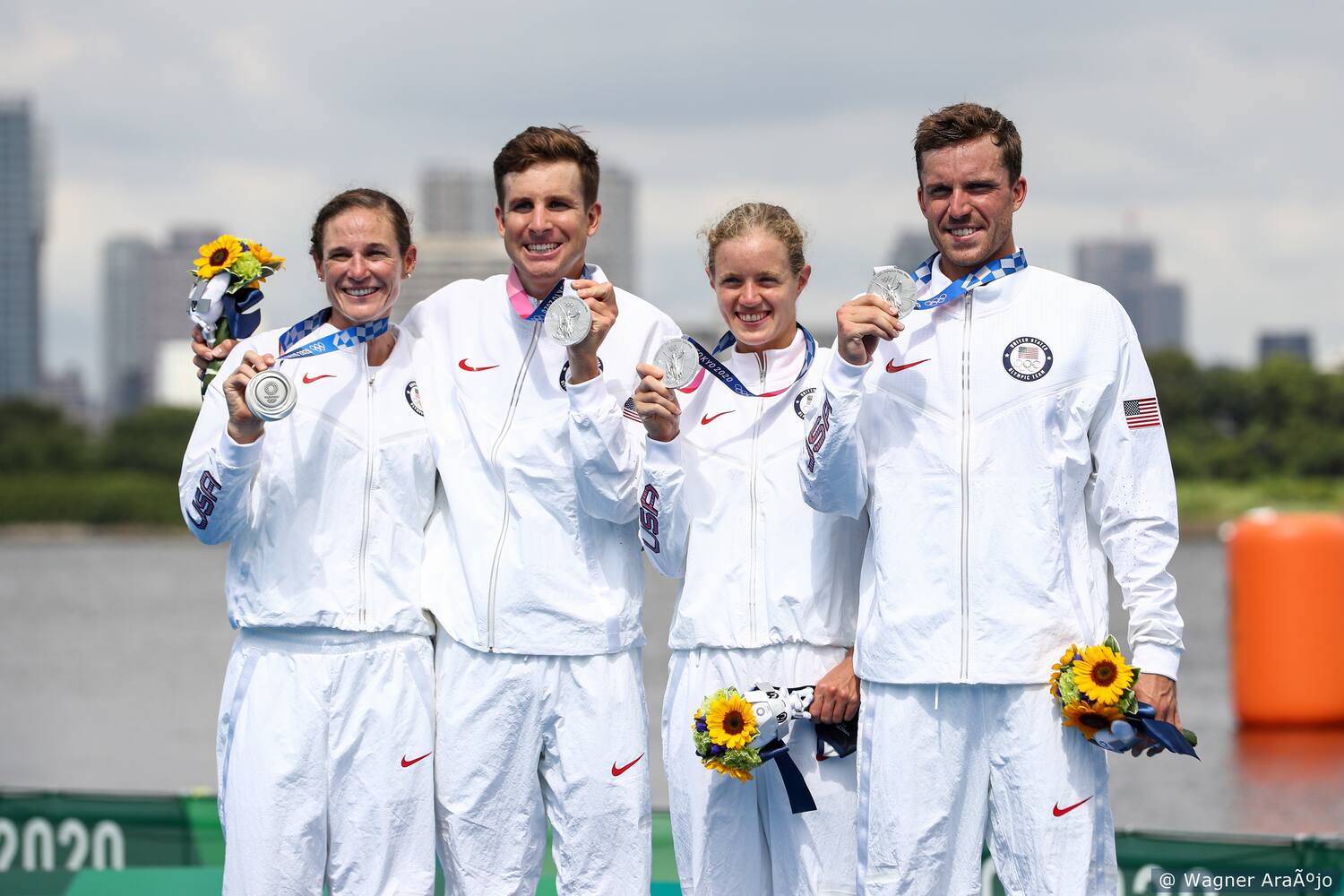 In a thrilling race, the United States earned the silver medal in Tokyo at the inaugural Triathlon Mixed Relay at the Olympic Games Tokyo 2020. Katie Zaferes, Kevin McDowell, Taylor Knibb and Morgan Pearson formed the U.S. team. Sixteen countries competed, each fielding a team of two men and two women, with each athlete completing a super-sprint triathlon consisting of a 300-meter swim, draft-legal 6.8-kilometer bike, and 2-kilometer run before tagging off to the next teammate.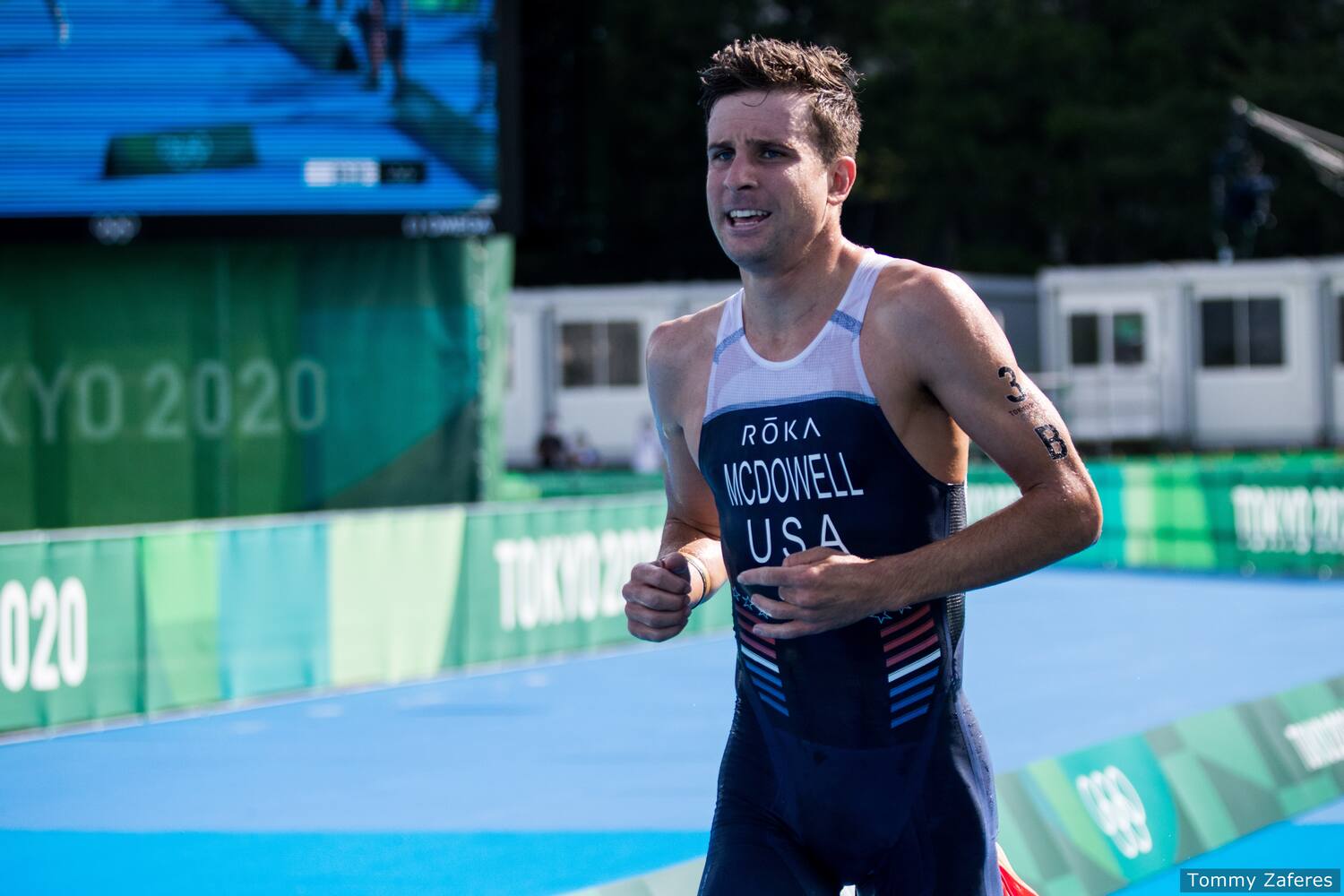 First-time U.S. Olympian Kevin McDowell(Geneva, Ill.) made history at the Olympic Games Tokyo 2020 men's triathlon event in Tokyo, earning the highest-ever finish by a U.S. man at the Olympic Games in sixth place.