USA Triathlon Announces 2021 U.S. National Team Roster, Tokyo United Campaign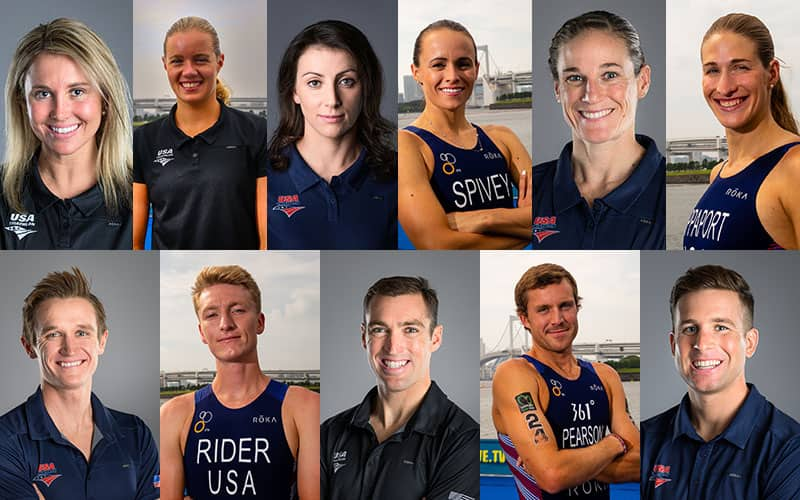 COLORADO SPRINGS, Colo. — USA Triathlon today announced the 11 members of its 2021 U.S. National Team, the group of athletes who will represent the U.S. at the highest levels of elite World Triathlon competition during the 2021 season. The 2021 Toyota U.S. Paratriathlon National Team will be announced in the coming weeks.

USA Triathlon also launched its Tokyo United campaign, which will promote and tell the stories of the hopefuls and eventual members of the 2020 U.S. Olympic and Paralympic Triathlon Teams. The Olympic Games Tokyo 2020, postponed due to the COVID-19 pandemic, are due to take place this summer from July 24-Aug. 9, and the Paralympic Games will take place from Aug. 24-Sept. 5.

Headlining the women's U.S. National Team are Summer Rappaport (Thornton, Colo.), the only athlete currently qualified for the 2020 U.S. Olympic Team via her performance at the 2019 Tokyo Olympic Qualification Event; and 2019 World Triathlon champion Katie Zaferes (Cary, N.C.), who is vying for her second Olympic berth after debuting at the Olympic Games Rio 2016.

Also on the roster are Taylor Spivey, fourth-place finisher in the overall 2019 ITU World Triathlon Series standings; Tamara Gorman (Rapid City, S.D.) and Taylor Knibb (Washington, D.C.), two of only three women in World Triathlon history to have won individual world titles at both the Junior and Under-23 levels; and Kirsten Kasper (North Andover, Mass.), who placed fourth in the overall 2018 ITU World Triathlon Series standings.

The men's U.S. National Team features Matt McElroy (Huntington Beach, Calif.), who made history in 2019 by becoming just the second U.S. man in history to medal in a World Triathlon Series race; Morgan Pearson (Boulder, Colo.), a two-time World Cup medalist and the highest-placing U.S. man at the 2019 ITU World Triathlon Grand Final; and Eli Hemming (Kiowa, Colo.), a four-time World Cup medalist.

Kevin McDowell (Geneva, Ill.), silver medalist at both the Toronto 2015 Pan American Games and Singapore 2010 Youth Olympic Games, and Seth Rider (Germantown, Tenn.), a 2014 U.S. Youth Olympic Team member, are also on the roster. McDowell is now a seven-time World Cup medalist. Rider helped Team USA to three ITU World Mixed Relay Series podiums in 2018 and 2019 and anchored the U.S. team to bronze at the 2019 Mixed U23-Junior Relay World Championships.

"With a combination of seasoned competitors who continually excel on the world stage, and remarkable up-and-coming talent, the 2021 U.S. National Team is perhaps one of the deepest fields of athletes USA Triathlon has put forward in a single season," said John Farra, USA Triathlon High Performance General Manager. "Our athletes are eager to showcase their hard work at the highest levels of the sport, culminating for some at the Tokyo Olympic Games. USA Triathlon is proud to promote and celebrate these athletes, and we cannot wait to see what they achieve during the 2021 season."

Toyota is a Proud Partner of USA Triathlon and the U.S. National Team.

"We're proud to support USA Triathlon's 2021 U.S. National Team," said Dedra DeLilli, group manager, Olympic and Paralympic Marketing, Toyota Motor North America. "The naming of the National Team roster is an exciting milestone, and we wish these athletes all the success this season. Their determination and perseverance is admirable, and we look forward to seeing them compete."
Tokyo United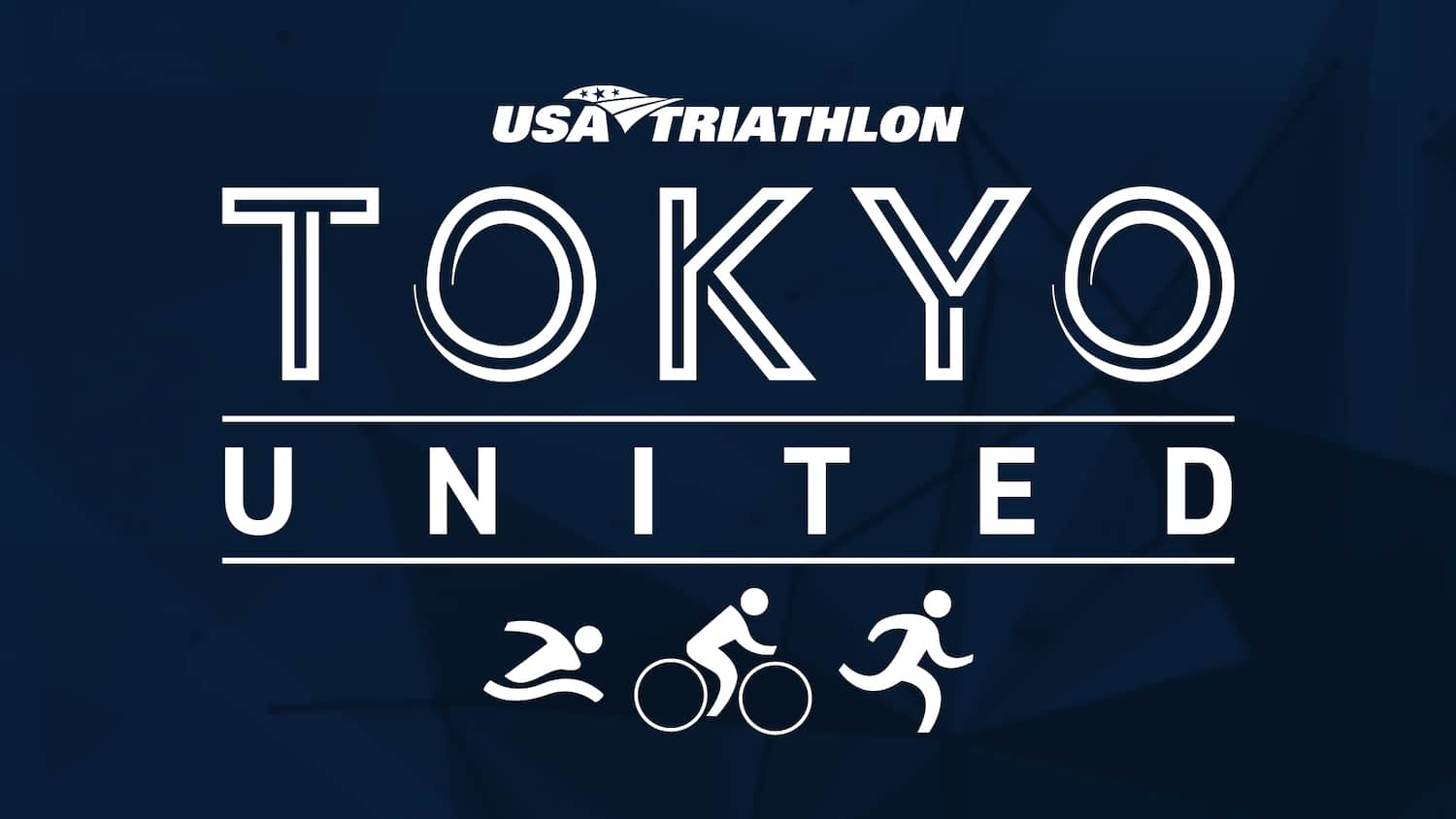 USA Triathlon will promote its elite athletes in the lead-up to, during and beyond the Tokyo Olympic and Paralympic Games with the launch of its Tokyo United campaign. Tokyo United showcases the resilience, determination and teamwork shown by U.S. Olympians and Paralympians, and the communities surrounding them, on their path to the Games. Tokyo United also refers to the common experience shared by the USA Triathlon family over the last year — from amateur athletes, race directors, coaches and clubs whose racing plans were upended, to U.S. Olympic and Paralympic hopefuls whose dreams were deferred — and the many ways we lifted each other up in hopes of a more promising 2021.

The three-phased campaign begins with United to Tokyo, showcasing each U.S. Olympic and Paralympic triathlon hopeful's journey from childhood to the biggest stage in sport — along with the family and support systems that helped them along the way. The second phase, United in Tokyo, brings together the entire multisport community and the global Olympic and Paralympic family to support Team USA at the pinnacle of competition, and to revel in the long-awaited Olympic and Paralympic moment. The final phase, United Beyond Tokyo, will celebrate the achievements of the 2020 U.S. Olympic and Paralympic Teams before passing the torch to aspiring triathletes with Olympic and Paralympic dreams for the Paris 2024 and Los Angeles 2028 Games.

USA Triathlon will also create a Paralympic version of the Tokyo United logo, which will be unveiled with the upcoming announcement of the Toyota U.S. Paratriathlon National Team.

Games Selection Procedures
USA Triathlon will send up to six athletes — three men and three women — to the Olympic Games. Rappaport is the only athlete to date to have secured her spot on the 2020 U.S. Olympic Triathlon Team after her performance at the Tokyo Test Event in 2019. The second and final auto-selection event for the 2020 U.S. Olympic Triathlon Team will be an Olympic-distance World Triathlon Championship Series race in spring 2021 — most likely the Yokohama, Japan, event on May 15. All remaining spots not filled at the final auto-selection event will be selected via discretion by the USA Triathlon Games Athletes Selection Committee. If the final auto-selection event is canceled due to COVID-19 restrictions, the Games Athletes Selection Committee will be prepared to select all remaining members of the team, other than Rappaport, via discretion. For a complete explanation of Games selection procedures as of Feb. 16, 2021, click here.

2021 World Triathlon Season
The World Triathlon elite season is currently scheduled to kick off May 1-2 with a sprint-distance World Triathlon Championship Series race and accompanying Mixed Relay event in Chengdu, China. All 2021 World Triathlon Championship Series and World Triathlon Cup races will be broadcast live at triathlonlive.tv, with monthly and annual subscriptions available for purchase. To view the complete World Triathlon calendar for 2021, visit triathlon.org/events.

2021 U.S. National Team Roster

Women
Tamara Gorman (Rapid City, S.D.)
Kirsten Kasper (North Andover, Mass.)
Taylor Knibb (Washington, D.C.)
Summer Rappaport (Thornton, Colo.)
Taylor Spivey (Redondo Beach, Calif.)
Katie Zaferes (Cary, N.C.)

Men
Eli Hemming (Kiowa, Colo.)
Kevin McDowell (Geneva, Ill.)
Matt McElroy (Huntington Beach, Calif.)
Morgan Pearson (Boulder, Colo.)
Seth Rider (Germantown, Tenn.)

The 2021 Toyota U.S. Paratriathlon National Team will be announced in the coming weeks.

About USA Triathlon
USA Triathlon is proud to serve as the National Governing Body for triathlon, as well as duathlon, aquathlon, aquabike, winter triathlon, off-road triathlon and paratriathlon in the United States. Founded in 1982, USA Triathlon sanctions more than 4,300 events and connects with more than 400,000 members each year, making it the largest multisport organization in the world. In addition to its work at the grassroots level with athletes, coaches, and race directors — as well as the USA Triathlon Foundation — USA Triathlon provides leadership and support to elite athletes competing at international events, including World Triathlon Championships, Pan American Games and the Olympic and Paralympic Games. USA Triathlon is a proud member of World Triathlon and the United States Olympic & Paralympic Committee (USOPC).