Registration Powered by TicketSocket Now Open for Select 2021 USA Triathlon National Championships, Toyota Legacy Triathlon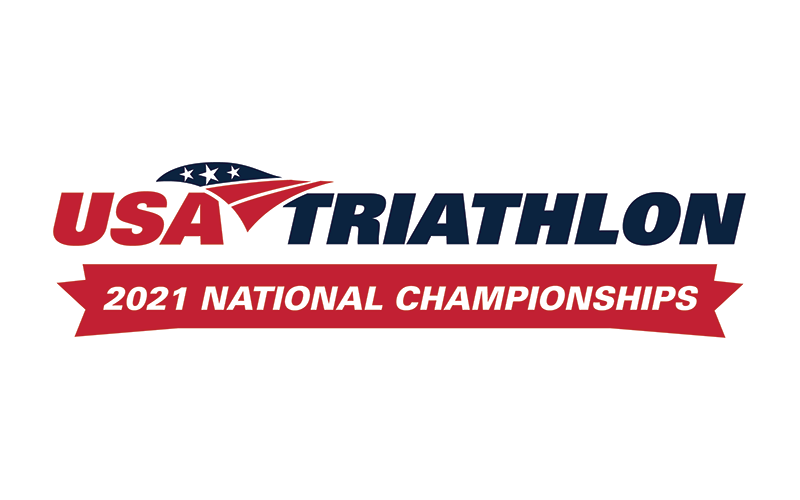 COLORADO SPRINGS, Colo. — USA Triathlon today announced the opening of registration powered by TicketSocket for a slate of 2021 national events, including the USA Triathlon Duathlon National Championships (May 22-23 in Tuscaloosa, Alabama), Youth & Junior Nationals (July 31-Aug. 1 in West Chester, Ohio), Toyota USA Triathlon Age Group Sprint and Olympic-Distance National Championships (Aug. 7-8 in Milwaukee) and the Toyota Legacy Triathlon, USA Triathlon Aquathlon National Championships and Toyota USA Paratriathlon National Championships (July 16-18 in Long Beach, California).

All events will be held with stringent COVID-19 safety measures in place according to USA Triathlon's Safe Return to Multisport guidelines — including self-screening and temperature checks; face coverings at all times except when actively racing; contact reduction for athletes, staff and volunteers; and increased cleaning and disinfecting practices onsite.

"At USA Triathlon, we are eagerly awaiting the opportunity to host athletes at National Championships once again, and to witness the excitement of that red carpet finish line we know and love," said Brian D'Amico, USA Triathlon Director of Events. "We are committed to implementing best-in-class health and safety measures throughout race weekend, while maintaining the marquee Nationals atmosphere our athletes deserve."

Age Group Nationals is USA Triathlon's largest and longest-running annual event. Milwaukee hosted the event from 2013-15, and the city is one of only two in history to have hosted for three consecutive years. Its 5,789 registrants in 2014 remains an Age Group National Championships record.

"Sports Milwaukee, championed by VISIT Milwaukee, is beyond thrilled to bring the Toyota USA Triathlon Age Group National Championships back to Milwaukee," said Peggy Williams-Smith, President and CEO of VISIT Milwaukee. "Milwaukee's hospitality community, as well as the Milwaukee County Parks, have implemented rigorous protocols for safety and cleanliness, and we couldn't be more confident in their abilities to safely welcome the athletes and their families. This will also provide some continued economic impact for our hospitality community."

Athletes whose registrations were deferred from a canceled 2020 event to 2021 Age Group Nationals, Duathlon Nationals, Youth & Junior Nationals or the Legacy Triathlon will receive an email from USA Triathlon confirming their spot.

Qualification is required for both the sprint and Olympic-distance races at Age Group Nationals in Milwaukee. Athletes who have already qualified with an eligible race result beginning May 31, 2019, will receive an email directly from USA Triathlon with steps to register. Both race distances also offer a Time to Tri open wave, which does not require qualification. Time to Tri participants are not eligible to receive National Championship awards or qualify for World Championships.

At several 2021 National Championships — including Duathlon, Age Group Sprint and Olympic-Distance, and Aquathlon — top finishers in each age group will earn the chance to represent Team USA at the World Triathlon Age Group Championships in their respective disciplines. For more information about Team USA qualification, visit usatriathlon.org/teamusa.

"Tuscaloosa Tourism & Sports is excited to have USA Triathlon back in Tuscaloosa for the 2021 Duathlon National Championships," said Don Staley, President & CEO of Tuscaloosa Tourism & Sports. "The relationship our community has built for over a decade with the USA Triathlon team has allowed Tuscaloosa to produce first-class events. The championships continuously offer some of the greatest competitors, and we are always happy to have them in the City of Champions. We look forward to safely welcoming the athletes and their families and appreciate the economic impact this event will provide our area's hospitality community."

USA Triathlon's Youth & Junior Nationals, set for July 31-Aug. 1 in West Chester, Ohio, will welcome an expanded field of youth age group athletes and paratriathletes ages 7-18, in addition to youth elite and junior elite competitors from across the country. No qualification is required for the youth age group race.

"The Butler County, Ohio, community is excited to welcome USA Triathlon Youth & Junior Nationals back for the eighth year," said Mark Hecquet, President and CEO of the Butler County Visitors Bureau. "The Butler County Visitors Bureau and the local organizing team is confident that the 2021 event will take place as scheduled. We can't wait to welcome the athletes and look forward to exciting races in August."

The 2021 Collegiate Club National Championships originally scheduled in Tempe, Arizona, will be held at a to-be-determined date and location later this fall.

The 2021 Age Group Draft-Legal World Qualifier is scheduled for Sunday, May 2, in Richmond, Virginia, as part of the East Coast Triathlon Festival hosted by The Live Red Foundation. Top finishers in the world qualifier event will earn a spot on USA Triathlon's Team USA for the 2021 World Triathlon Age-Group Sprint Championships, set for Oct. 15-17 in Bermuda.

Additional 2021 USA Triathlon National Championships
Registration is already open, or will open in the coming weeks, for the following events on USA Triathlon's 2021 National Championships calendar:

To view the status of registration for specific National Championships, visit each event's respective homepage.

USA Triathlon continues to monitor COVID-19-related guidelines in event host cities, as well as the recommendations of the Centers for Disease Control and Prevention (CDC) and the World Health Organization (WHO), when making decisions regarding the status of USA Triathlon events and programs. Any changes to USA Triathlon's National Championships event calendar will be communicated to registered athletes and affected stakeholders immediately.

For more information about USA Triathlon National Championships, visit usatriathlon.org/nationalchampionships.

About USA Triathlon
USA Triathlon is proud to serve as the National Governing Body for triathlon, as well as duathlon, aquathlon, aquabike, winter triathlon, off-road triathlon and paratriathlon in the United States. Founded in 1982, USA Triathlon sanctions more than 4,000 events and connects with more than 400,000 members each year, making it the largest multisport organization in the world. In addition to its work at the grassroots level with athletes, coaches, and race directors — as well as the USA Triathlon Foundation — USA Triathlon provides leadership and support to elite athletes competing at international events, including World Triathlon Championships, Pan American Games and the Olympic and Paralympic Games. USA Triathlon is a proud member of World Triathlon and the United States Olympic & Paralympic Committee (USOPC).