USA Triathlon Foundation Announces Recipients of $59,250 in Additional COVID-19 Relief Fund Grants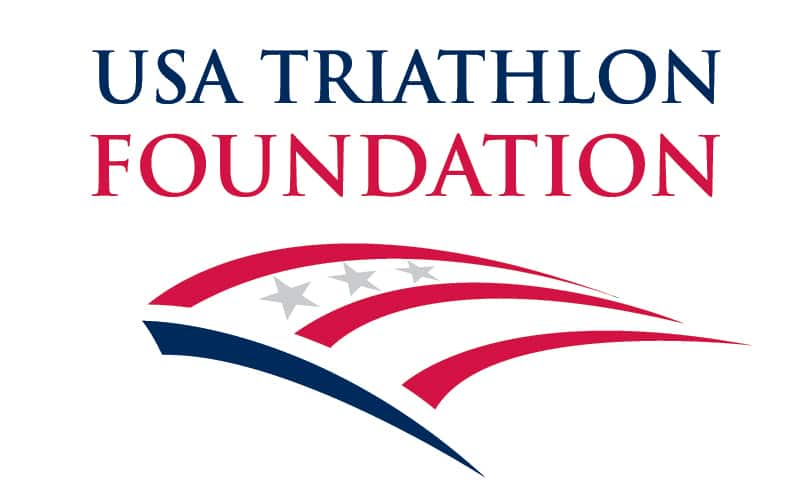 COLORADO SPRINGS, Colo. — The USA Triathlon Foundation, in partnership with the Professional Triathletes Organisation (PTO), today announced the 27 recipients of nearly $60,000 in grant funding through the second round of the USA Triathlon Foundation COVID-19 Relief Fund. The fund was established last April to support multisport community members who have been adversely impacted by the pandemic. Combined with its first round of grants totaling $110,000, the fund has now distributed nearly $170,000 across the multisport community.

A portion of the second-round funding was raised through a 10-day prize draw leading into the PTO 2020 Championship at CHALLENGEDAYTONA, in which past and present professional triathletes from around the globe — including Jan Frodeno, Dave Scott, Daniela Ryf, Mark Allen and Lucy Charles — donated their time and merchandise in a global, 10-day-long prize draw. In addition, the PTO itself contributed to the relief fund by donating all proceeds from its pay-per-view livestream broadcast of the PTO 2020 Championship.

The USA Triathlon Foundation received 72 applications and over $330,000 in requests for grant funding from USA Triathlon-certified race directors and race management organizations; USA Triathlon-certified coaches and clubs; and other individuals and organizations that have been impacted by the pandemic.

"The multisport community has faced incredible challenges in the last year — but thanks to the hard work and passion of our race directors, coaches, clubs and other individuals, we never lost hope for a brighter future," said David Deschenes, USA Triathlon Foundation Executive Director. "The 2021 season brings with it the return of races, group training and the community events we've missed so much. The USA Triathlon Foundation is proud to support these efforts through the COVID-19 Relief Fund, and we are grateful for the generosity of donors nationwide who have made these grants possible."

Grant recipients were selected through an application process and an independent, seven-member independent grant committee, including USA Triathlon Foundation Trustees; coaches; race directors; age group athletes; paratriathletes; pro triathletes; and PTO Professionals Matt Hanson and Jackie Hering. Funding was awarded to individuals and organizations that are helping advance the mission of the USA Triathlon Foundation, which is to transform lives through sport by providing opportunities to swim, bike and run for all.

"The multisport community lifts each other up in times of need, and the PTO Professionals saw a unique opportunity to give back through the PTO 2020 Championship Sweepstakes," Hering said. "I am proud of what we were able to accomplish in partnership with the USA Triathlon Foundation — and as a member of the grant committee, I'm honored to have played a role in identifying these incredible organizations to receive support."

To learn more about the USA Triathlon Foundation and the programs it supports, or to make a donation, visit usatriathlonfoundation.org.

The second round of COVID-19 Relief Fund grant awardees include:

Certified Race Directors/Event Production Companies:

All Sports Events/TriME (Wells, Maine)

CORE Foundation (Reston, Va.)

Merle McDonald (Montauk, N.Y.)
Certified Coaches:

Axes Performance Coaching (Daniel Island, S.C.)

PowerWatt Coaching (Laguna Vista, Texas)
Certified Clubs:

Angela Naeth/IRaceLikeAGirl (South Easton, Mass.)




Atlanta Tri Club (Atlanta, Ga.)

Balanced Art Multisport Junior Triathlon Team (Sandy, Utah)

District Triathlon (Washington, D.C.)

Lighting Warriors (Long Island, N.Y.)

Li

ttle Sharks Youth Triathlon Team (St. Louis, Mo.)

T.A.F. Racing Junior Triathlon Development Team (Sterling, Mass.)

TriLatino Triathlon Club (Bronx, N.Y.)

Tri-Masters Youth (Chicago, Ill.)

Tucson Tri Girls (Tucson, Ariz.)

Twin Lakes Triathlon Club (Manson, Iowa)
Nonprofit Organizations

Gaylord Sports Association (Wallingford, Conn.)

IM ABLE Foundation (Wyomissing, Pa.)

Kids TRI For Kids (Indianapolis, Ind.)

Move United (Rockville, Md.)

Project Echelon (Waukesha, Wis.)

Racing for Steve-O Foundation (South Bend, Ind.)
NCAA Women's Triathlon Programs:

Davis & Elkins College (Elkins, W.V.)

Drury University (Springfield, Mo.)

Newberry College (Newberry, S.C.)

Queens University of Charlotte (Charlotte, N.C.)
Elite Athletes

Amy Dixon (Encinitas, Calif.)
About the USA Triathlon Foundation
The USA Triathlon Foundation was created in 2014 by the USA Triathlon Board of Directors as an independent tax-exempt 501(c)(3) entity. Under the leadership of its Trustees and Committee members, the Foundation serves as a means to create a healthier America through triathlon and seeks to transform lives by opening up new pathways to the sport for all, especially those who are otherwise underserved. The USA Triathlon Foundation operates with the belief that every child should have the chance to participate, every paratriathlete should have the opportunity to compete, and every aspiring elite athlete should be able to chase his or her Olympic dream. Since the Foundation's inception, more than $1.9 million has been provided to worthy causes and organizations that support its mission. Donations to the USA Triathlon Foundation ensure America's youth are introduced to the benefits and fun of a multisport lifestyle, athletes with disabilities receive the training, support and gear to be able to participate and excel, and the best aspiring young athletes have a chance to pursue their Olympic Dreams. Visit usatriathlonfoundation.org to learn more and donate today.

About USA Triathlon
USA Triathlon is proud to serve as the National Governing Body for triathlon, as well as duathlon, aquathlon, aquabike, winter triathlon, off-road triathlon and paratriathlon in the United States. Founded in 1982, USA Triathlon sanctions more than 4,000 events and connects with more than 400,000 members each year, making it the largest multisport organization in the world. In addition to its work at the grassroots level with athletes, coaches, and race directors — as well as the USA Triathlon Foundation — USA Triathlon provides leadership and support to elite athletes competing at international events, including International Triathlon Union (ITU) World Championships, Pan American Games and the Olympic and Paralympic Games. USA Triathlon is a proud member of the ITU and the United States Olympic & Paralympic Committee (USOPC).

About the Professional Triathletes Organisation
The Professional Triathletes Organisation is a not-for-profit entity representing the body of professional triathletes and seeks to showcase the passion, talents, determination, struggles and achievements of the dedicated professionals who strive to realize the highest levels of the sport and inspire all those who are a part of the triathlon community.