2023 USA Triathlon Nationals - Sprint & Olympic
Distance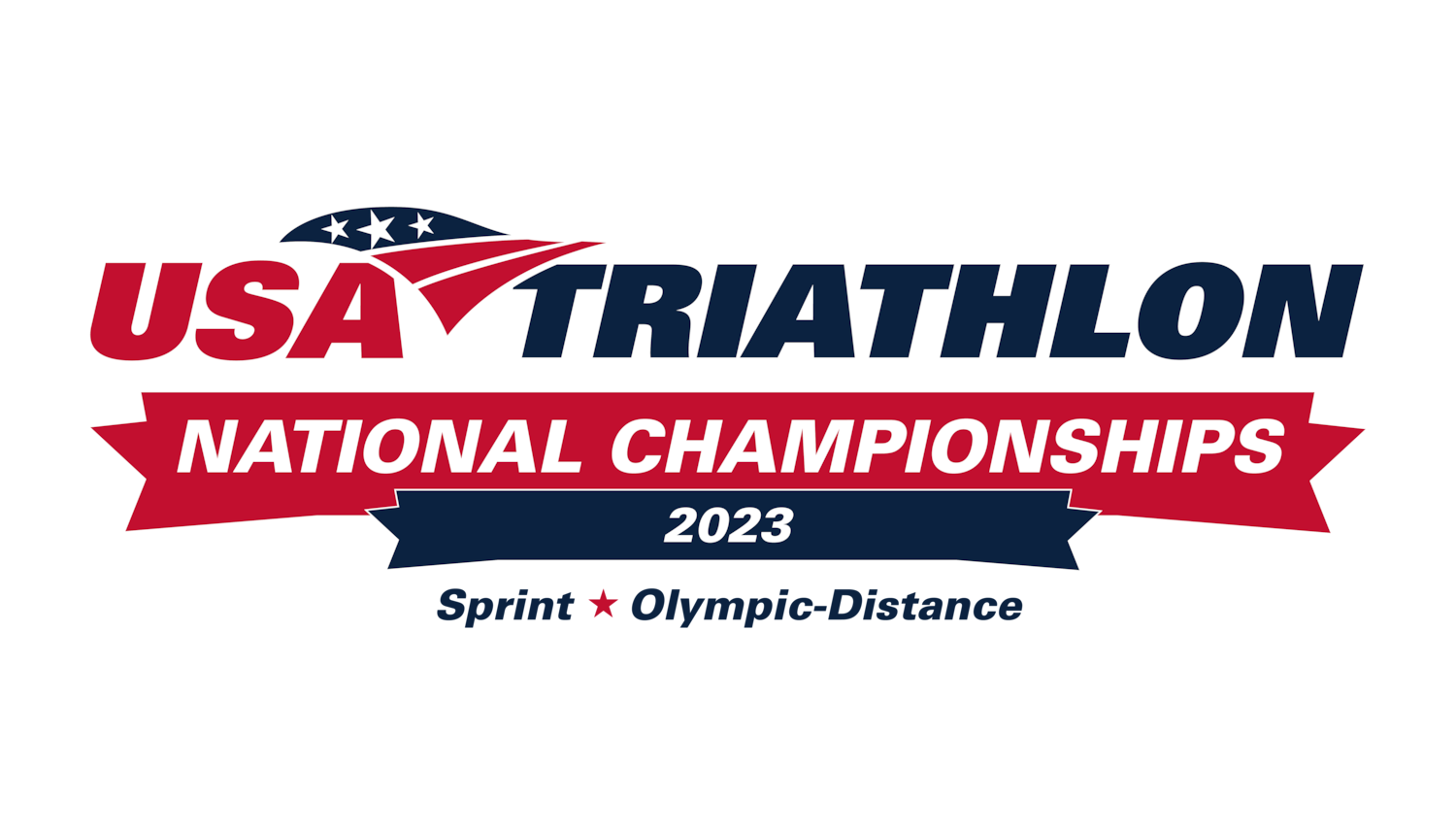 Sprint & Olympic-Distance National Championships at 2023 USA Triathlon
Nationals
Get ready for a weekend-long celebration of triathlon for adult and youth and junior athletes! That's what's coming as the Sprint & Olympic National Championships have merged with the Zone3 Youth and Junior Nationals. Instead of separate events, multisport athletes are taking over Milwaukee, Wisconsin, for a weekend of racing Friday, Aug. 4-Sunday, Aug. 6!
We're excited to bring together the nation's top amateur triathletes and the sport's best youth and junior athletes. We hope you enjoy racing alongside the future of our sport!
Registration is open! Qualified athletes must register through their unique link found in the qualification emails. This unique link is the only way to register.
To register for Sprint or Olympic qualification events, you must use the unique link once you have received the "You've Qualified" email. If you believe you have qualified, but did not receive the email, please first read the qualification details below.
Please note that race directors have 15 days to submit results after their event occurs. If you have qualified, you will not receive the qualification email until a few days after they submit results. Please wait to inquire about your qualification status until at least 20 days after your triathlon occurs.
Important Registration
Information
There is no transfer or deferment of entries from one year to the next; you must re-qualify each year
There are no refunds
Athletes MUST be annual USA Triathlon members to race. There are no one-day memberships sold for this event
Athletes MUST be 15 years of age by Dec. 31, 2023 to compete in Sprint-Distance and 17 years of age to compete in Olympic-Distance, no exceptions.
Registration closes when the event is sold out or by August 1, 2023 at 11:59 p.m. MT. There is no race day registration.
Transfers from an open wave to Olympic or Sprint qualification races, Sprint to Olympic, or Olympic to Sprint are permitted if slots are available AND qualification criteria has been met. Transfers to a higher-priced race will require paying the price difference. Transfers to lower-priced races will not receive a refund. Email nationalevents@usatriathlon.org to request the transfer.
USA Triathlon reserves the right to modify race maximum numbers
To be eligible for awards, you must be a U.S. citizen or have resided in the U.S. for three years.
The 2023 qualification period runs June 1, 2022 to July 30, 2023. If you hit one or more of the qualification marks below, you've qualified for 2023 USA Triathlon Nationals!
Note: The qualification period for 2024 runs June 1, 2023, to July 30, 2024. If you earn a qualifying mark on a day that's in both qualification periods (June 1, 2023 - July 30, 2023), you've qualified for both years' Nationals.
Only individual-category participants qualify for Nationals. Elite, Relay, etc., categories will not.
Qualification is based on an athlete's age-group finish only
However, if an athlete wins an overall award and is subsequently removed from their event's age group, they will be placed back into the age group for qualifications and rankings purposes
Olympic Distance: Age 17 by December 31, 2023 (can race at age 16)
Sprint Distance: Age 15 by December 31, 2023 (can race at age 14)
Ways Athletes can Qualify for
2023
How Do I Know If I Have Qualified?
If you have qualified through the above criteria, you will automatically receive the "You've Qualified" email from USA Triathlon. Your unique registration link is in that email. That link will be valid until registration closes.
I Believe I Qualified, But I Have Not Received Notification
Please first check your email and spam or junk folders. Once you have checked your email and confirmed that you have not received notification of qualification, consider the following:
Results are not submitted instantly to USA Triathlon. Race directors have fifteen (15) days to submit results to USA Triathlon. Regardless of when the race director submits results, you cannot qualify until USAT receives official results from the race director. Once results are received by USAT, they are processed by the rankings department within a few business days of receipt. Qualification emails will then go out automatically. Please wait at least twenty (20) days before contacting USAT to see if results have been submitted for your event. If you are competing in an event that is a few weeks before Nationals, be aware of this processing time. USAT doesn't recommend leaving qualification to one event bordering on Nationals weekend.
Athletes in your age group may have been removed for an overall award and placed back into their age group for qualification and rankings purposes. This is standard USAT qualification procedure.
If you competed in an elite, open, or relay wave at an event, you cannot qualify. The only category you can compete in to qualify is an age group category.
Events must be USA Triathlon Sanctioned in order to qualify for Nationals. If the event you competed in was not sanctioned by USAT, you cannot qualify. If an event is sanctioned by USAT, you should have either signed the USA Triathlon waiver for a one-day membership, entered your annual member number at registration, and/or showed your USAT annual membership card to pick-up your race packet.
If none of the above options apply to you or if you are unsure, please email the National Events department.
How Can I Check The Results USAT Currently Has On File?
To view all USA Triathlon sanctioned events that you have participated in, please click here. Then, either enter your full name or USAT annual member number. Please note: if results have not yet been submitted by the race director, they will not appear on this database yet.
Can I Defer My Qualification To Next Year?
No, athletes must re-qualify each year. Additionally, USA Triathlon has a strict no transfer, deferment, or refund for any reason policy that you must agree to in order to register for the event.
What if My Triathlon was Changed to a Duathlon?
If a triathlon is changed to a duathlon more than 24 hours before the scheduled start of the event, it will be considered a duathlon and will not qualify for Sprint and Olympic-distance Nationals. If the triathlon is changed to a duathlon less than 24 hours prior to the scheduled race start, it will still be ranked as a triathlon and will qualify for Sprint and Olympic-distance Nationals.