News
Youth and Junior
Features
Foundation
Breaking Barriers: Live Red Foundation Introduces Multisport to Youth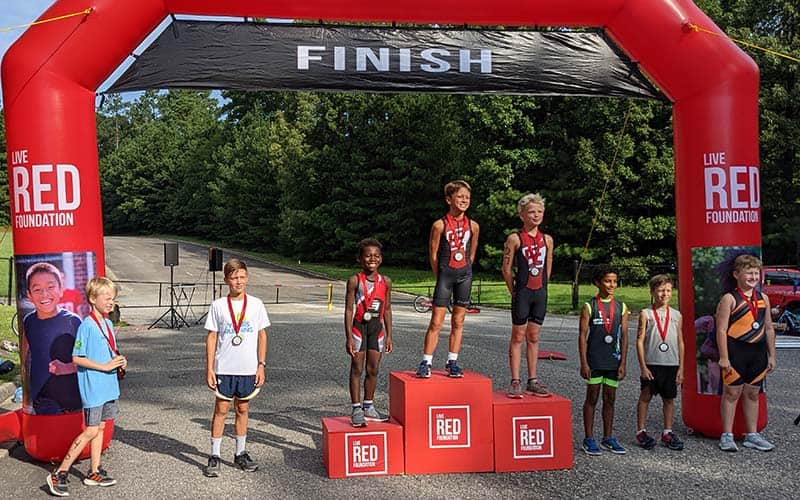 Many life lessons are learned through sport and the positive impact multisport and endurance sports has on youth athletes goes well beyond just physical fitness.

Exposing kids to multisport and endurance sports early in their life has the potential of creating lifelong healthy habits. To benefit from the value of multisport, youth need the opportunity to participate, and, unfortunately, barriers such as transportation and cost can limit the opportunity to access multisport.
The Live Red Foundation in Richmond, Virginia, is working to change that.
More than 15 years ago, triathlete Michael Harlow started a youth triathlon coaching program called
Endorphin Fitness
, aimed at introducing multisport to kids. The program started with youth triathlon and now has grown to include coaching and training for kids, adults and all types of athletes.
Despite the growth, Harlow noticed that it was only a certain demographic who were consistently able to be involved in the program — those who could afford it.
In 2018, Harlow saw a need in his community for kids from low-opportunity neighborhoods to have access to life-changing programs through multisport.
Using data from diversitydatakids.org, he identified there were 22 neighborhoods in his community where the Child Opportunity Index score was below a 10 in a range of up to 100.
With a goal of reaching those 22 neighborhoods, Harlow founded the Live Red Foundation.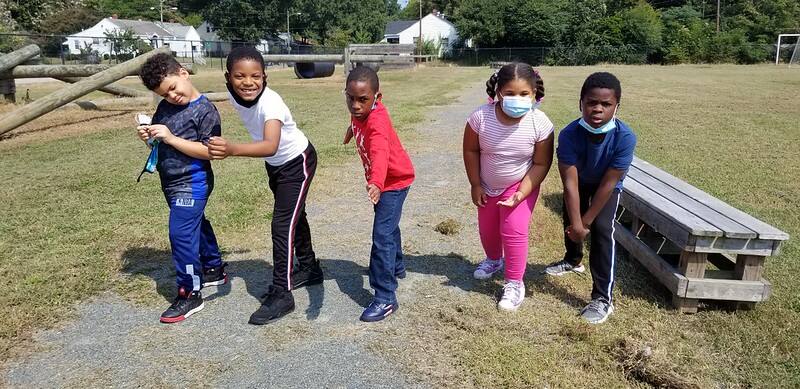 "I saw the impact we were having with kids in the sport, not just making them fast or physically fit, but what it was doing for their life. It was teaching them vital skills," Harlow said.
Live Red provides free fitness programs that teach eight core life skills to kids in Richmond's lowest opportunity neighborhoods. Working in tandem with fitness training, kids are exposed to classes for eight weeks, where each lesson is centered around one of the core values: setting goals, empathy, self-belief, mindfulness, self-control, positive risk taking, resilience and honesty.
At the end of the eight weeks, the kids have the opportunity to participate in an endurance event so they can experience the feeling of crossing a finish line.
"It really opens their eyes to what they are capable of and that is how we teach them those life skills," Harlow said. "We want every kid to believe that they can. The goal is to give those kids confidence to be able to attack other things in life."
Triathlon is at the heart of how the organization got started and the passion behind the organization, therefore in order to remove cost as a barrier and provide these programs for free, Live Red is funded through a race series. They put on 15 different youth-focused run and multisport events, including RVA Splash and Dash events as well as the East Coast Triathlon Festival.
The goal of Live Red is to be present in all 22 identified neighborhoods by the end of 2022 and reach over 9,000 kids.
"It's about teaching kids something great that they didn't know was possible. I think that is what triathlon does — it teaches people to be better in every other area of their life," Harlow said. "Live Red came out of a motto that we had an Endorphin Fitness, which was 'Be more, live red.' The whole thought behind that is to go after the sport with everything you have got, try to be the best you can and then better than you were the day before and apply it to the rest of your life."
Throughout the month of May, USA Triathlon is celebrating its "You Buy, We Give" campaign to introduce youth across the country to the multisport lifestyle. For all USA Triathlon adult annual memberships renewed or purchased in May, USA Triathlon will donate one youth membership to a child in need.
Renew your membership today
.