Get to Know 2 NCAA Women's Triathletes from Colorado Mesa University and Trine University
Over the past decade, Women's Collegiate Triathlon has shown incredible growth and is now close to becoming an official NCAA Championship sport. More than 40 schools across the country, from NCAA Division I to DIII, offer women's collegiate triathlon, giving athletes a path to compete in the sport at the collegiate level.
Leading up to Women's Collegiate Nationals this November, USA Triathlon will feature athletes' stories from these teams.
Learn about triathletes Emma and Alli, from Colorado Mesa University and Trine University below.
Emma Polenske - Colorado Mesa
University
Colorado Mesa's Emma Polenske is a redshirt junior from Milwaukee, Wisconsin, and is majoring in exercise science with a minor in psychology. Her parents introduced her to triathlon and she started racing triathlons when she was five.
What did the NCAA recruiting process look like for you?
I looked at multiple schools that offered women's triathlon and looked at what schools offered the majors I was interested in. I went to visit a few schools and eventually narrowed it down to Colorado Mesa.
What is your favorite leg of a triathlon and why?
I have a love-hate relationship with running, but other than that I really enjoy the biking portion.
Have you ever competed within sports outside of triathlon?
I did a few different sports when I was younger like basketball. I also swam on a club swim team and did cross country and track and field.
Who is your favorite pro triathlete?
Gwen Jorgenson because she is from Wisconsin!
What is your go-to meal to eat the night before a race?
A bowl of pasta and chicken.
Have you ever been a part of a triathlon club? If yes, what did you gain from being a part of that club?
Yes, Z3 Triathlon Team. I gained the feeling of being part of a triathlon community. I was able to find others who enjoyed competing, was able to train with others and make a lot of new friends from around the country.
Alli Smith - Trine
University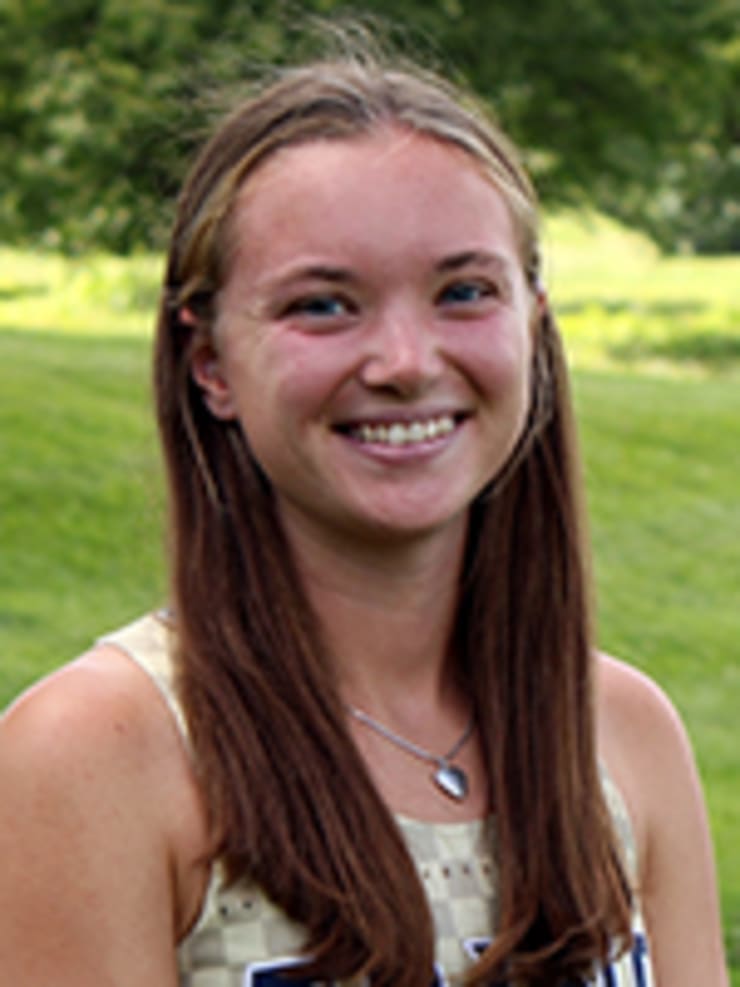 Alli Smith is a former athlete on the women's triathlon team at Trine University and graduated this May with a degree in elementary and special education. She grew up in Temperance, Michigan and started racing in triathlons when she was 16.
Did you know about the sport of triathlon before being recruited as a college athlete?
Yes, I completed my first triathlon in 2017, the summer before my junior year of high school, and I have done that same triathlon ever since. I did not know about triathlons as a collegiate sport until halfway through my junior year.
What did the recruiting process look like for you?
I reached out to Trine's coach my junior year and kept in contact with him. He invited me to come for an overnight visit where I was able to hang out with the athletes and get a full overview of campus. I looked at other schools that offered triathlons as well, but for me it did not feel like home there. My senior year, I decided I wanted to go to Trine and my coach guided me through the whole process and was very supportive the whole time.
Do you have a favorite leg of a triathlon race, and why?
If I have a good bike ride, then I really enjoy the run. I've been a competitive runner since I was four, so I have a strong background there. However, I really enjoy the technical bike courses with lots of twists and hills.
Do you, or have you, ever competed within sports outside of triathlon?
I have competed in cross country since I was four years old and continued through my four years at Trine. I started competing in track and field in seventh grade and continued until my junior year at Trine. I also competed in swimming on different club teams until I was 16.
Who is your favorite Pro Triathlete?
Lucy Charles-Barclay!
What is your go-to meal to eat the night before a race?
Noodles and parmesan cheese for dinner.
Like Emma and Alli, everyone has different journeys in multisport. Tell us how you started in multisport and how you Ignite the Spark through your triathlon journey!