Donor Spotlight: Get to Know USA Triathlon Foundation Board of Trustees Chair Alex Egan
by USA Triathlon Foundation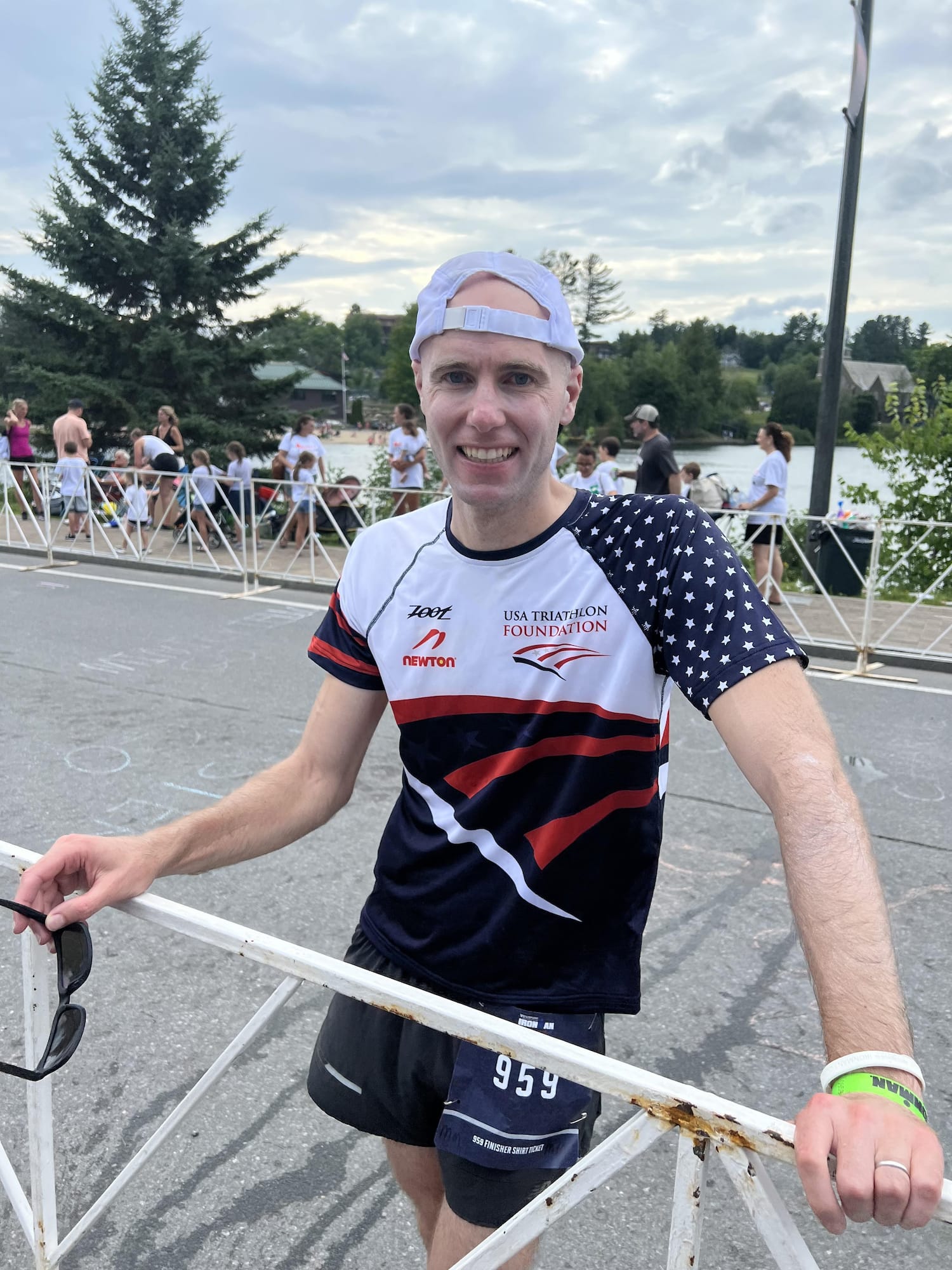 Triathlon and endurance sports have been a part of Alex Egan's life for more than 20 years. So, it made sense that he answered questions during our phone call while riding his bike.

It was his recovery back to multisport racing after being rear-ended in a car accident years ago that motivated him to dedicate his life's work to helping provide opportunities for people to access and participate in sport.
As Chair of the USA Triathlon Foundation Board of Trustees, Egan is dedicated and passionate about working with the USA Triathlon Foundation staff and donors who are transforming lives through sport by opening pathways for all to swim, bike, and run. He not only supports the Foundation with his time and effort, but he and his wife, Celene, are also major donors to the Foundation and contribute to the CEO Excellence Fund, which is an exclusive group of donors that provides funding for the CEO of USA Triathlon, Victoria Brumfield, to allocate to the greatest needs of the organization.
"Triathlon has provided me an opportunity to train and compete in my favorite sports," said Egan, who was elected USA Triathlon Foundation Board of Trustees Chair in 2023. "It is an honor to help the Foundation in opening pathways for all to enjoy the benefits of an active and healthy life."

Egan currently serves as the Chief Development Officer for the Randall's Island Park Alliance (RIPA), which works with the City of New York and local communities to sustain, maintain, develop and create programming for Randall's Island Park to support the well-being of all New Yorkers.

Prior to his role at RIPA, Egan served as Associate Vice President of Operations Management at the Central Park Conservancy and President and Chief Operating Officer at Sail to Prevail, a national sailing program for children and adults with disabilities.

Egan competed on the men's crew and swimming/diving teams at Skidmore College, where he earned his undergraduate degree. He earned master's degrees in public administration at Columbia University and political science at the University of Rhode Island.

It was after college when Egan got involved in multisport and he has raced multisport events from sprint- to ultra-distance, as well as several marathons with his wife, Celene. He currently trains as a member of the Central Park Track Club and is looking forward to attending the USA Triathlon Foundation Gala and Hall of Fame Induction Ceremony this August in Milwaukee.

Want to also attend the 2023 USA Triathlon Foundation Gala and Hall of Fame Induction? The ceremony on Aug. 3 in Milwaukee will be a celebration of the sport of triathlon, sharing the highlights of the season, featuring inspirational stories and culminating with the USA Triathlon Hall of Fame inductions. To purchase Gala tickets, please visit the USA Triathlon Foundation's website here.

For more information about the USA Triathlon Foundation Board of Trustees, visit usatriathlonfoundation.org.
The USA Triathlon Foundation is a 501(c)(3) non-profit organization and the charitable arm of USA Triathlon. With its mission to transform lives through sport by providing opportunities to swim, bike and run, the Foundation serves to generate a greater impact on the multisport community through charitable giveback and grants that advance the Foundation's three pillars: (1) Encourage youth participation; (2) Inspire Pathways to Access and Inclusion; and (3) Ignite Olympic and Paralympic dreams. Since the Foundation was established in 2014, it has impacted the lives of thousands by providing grants to organizations and individuals in pursuit of its mission and pillars to create a healthier United States through triathlon. To learn more about the Foundation and get involved, please visit usatriathlonfoundation.org.