News
National Championships
Collegiate Club
2021 USA Triathlon Collegiate Club Nationals Held this Weekend in Malibu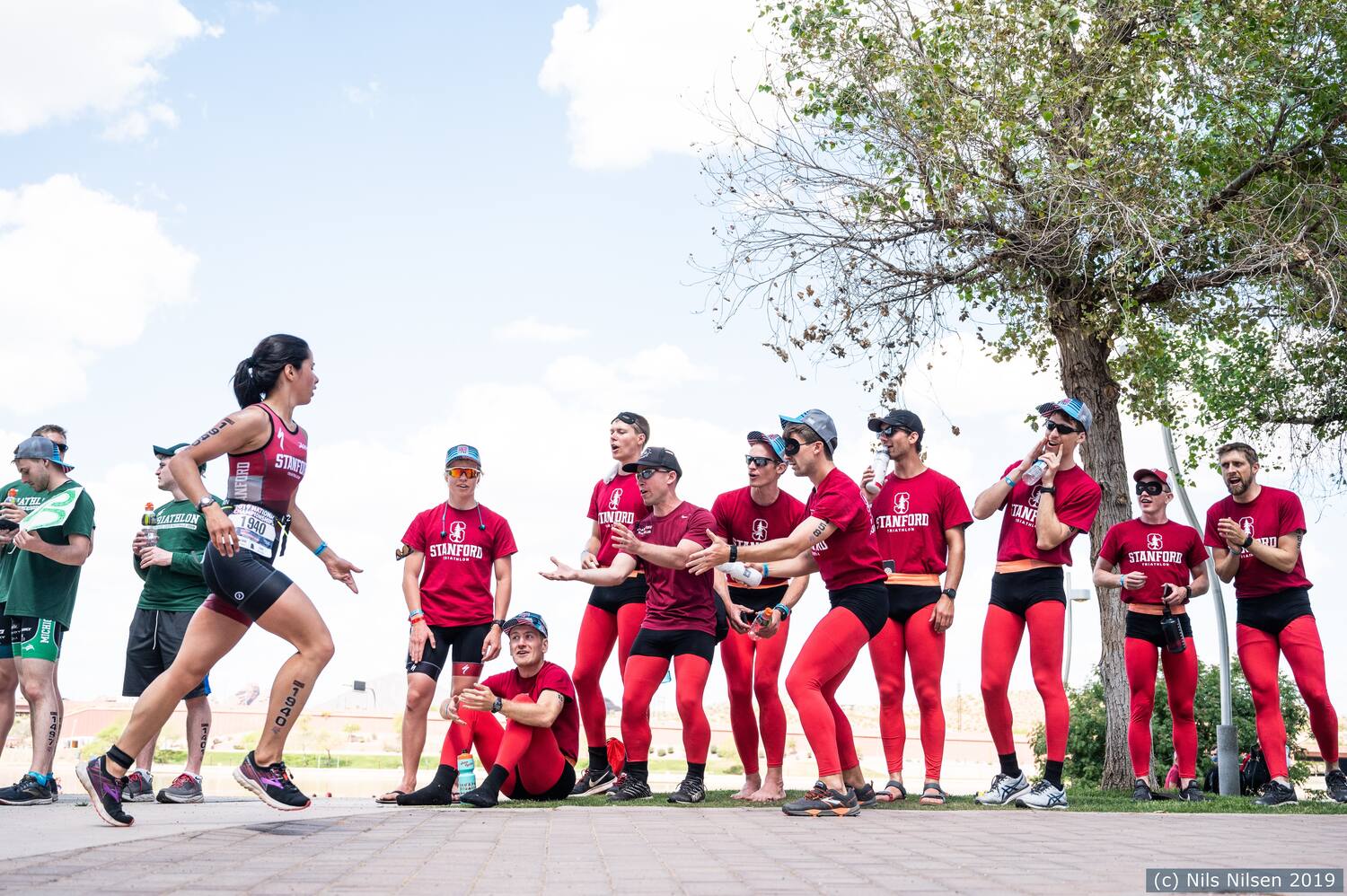 COLORADO SPRINGS, Colo. — One of the most high-energy triathlon races of the year — the USA Triathlon Collegiate Club National Championships — will be held this weekend, Sept. 25-26 in Malibu, California, as part of the iconic Malibu Triathlon.
The Malibu Triathlon presented by Bank of America, held at Zuma Beach, is one of the most anticipated events on the United States' multisport calendar each year. In addition to the collegiate club championship races, the weekend also features age-group sprint- and Olympic-distance races and the Malibu Triathlon's famed celebrity division, in which celebrities, studios, entertainment industry corporations and professional triathletes compete while raising funds for Children's Hospital Los Angeles. Past celebrity participants have included Jennifer Lopez, Tom Cruise, Jennifer Garner, Matthew McConaughey, Teri Hatcher, Mario Lopez, Jeremy Piven, Will Ferrell, Rainn Wilson, Ed Helms, Zac Efron, Robin Williams, Ellie Kemper and many more.

For the first time, the Malibu Triathlon will also host see some of the world's fastest triathletes battling head-to-head in the finale of the 2021 Super League Triathlon Championship Series — the first Super League event to be held on U.S. soil. Super League Triathlon acquired the Malibu Triathlon in December 2020.

The 2021 Collegiate Club National Championships, originally scheduled for April in Tempe, Arizona, and postponed due to the COVID-19 pandemic — will feature an Olympic-distance race (1,500m swim, 40k bike, 10k run) on Saturday, Sept. 25. A relay will be held Sunday, Sept. 26, in the traditional relay format with three-person teams (one athlete swimming, one cycling and one running). The relay will be sprint-distance (750m swim, 20k bike, 5k run), and teams will be all-male or all-female.
USA Triathlon will host the 2022 Collegiate Club National Championships in the spring, with plans to announce the date and location for the 2022 event later this year.
USA Triathlon Remaining 2021 National
Championships
Sept. 25-26: Long Course National Championships (Stony Point, N.Y.) — to include Long Course Triathlon National Championships, Long Course Duathlon National Championships, Long Course Aquabike National Championships and Standard-Distance Aquabike National Championships
Sept. 25-26: Collegiate Club National Championships (Malibu, Calif.)
Oct. 23: Ultra-Distance National Championships (Clermont, Fla.)
Nov. 13: Age Group Draft-Legal Triathlon National Championships (Tempe, Ariz.)
Nov. 13: Women's Collegiate Triathlon National Championships (Tempe, Ariz.)
About USA Triathlon
USA Triathlon is proud to serve as the National Governing Body for triathlon, as well as duathlon, aquathlon, aquabike, winter triathlon, off-road triathlon and paratriathlon in the United States. Founded in 1982, USA Triathlon sanctions more than 4,000 events and connects with more than 400,000 members each year, making it the largest multisport organization in the world. In addition to its work at the grassroots level with athletes, coaches, and race directors — as well as the USA Triathlon Foundation — USA Triathlon provides leadership and support to elite athletes competing at international events, including World Triathlon Championships, Pan American Games and the Olympic and Paralympic Games. USA Triathlon is a proud member of World Triathlon and the United States Olympic & Paralympic Committee (USOPC).