The 2023 WTCS season officially begins Friday with nine U.S. athletes racing in Abu Dhabi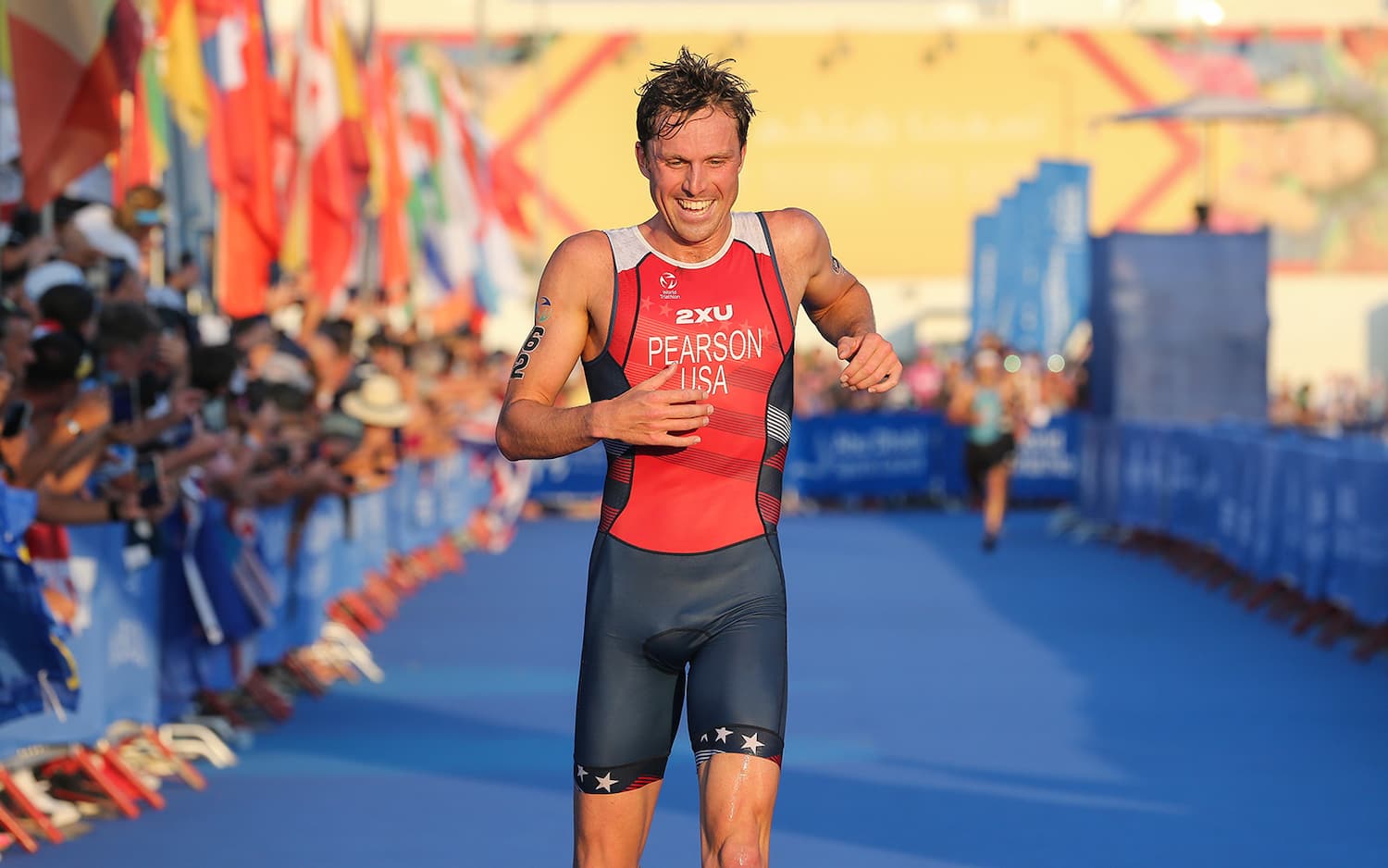 COLORADO SPRINGS, Colo. — After a three-month hiatus, the World Triathlon Championship Series (WTCS) officially returns this week as the 2023 season opener takes the elites back to the same place that crowned the 2022 World Champions last November. Nine athletes from Team USA will kick off their 2023 race calendar at the 2023 World Triathlon Championship Series Abu Dhabi on Friday, March 3.

This season marks an important year of competition as athletes will be vying for crucial Olympic qualifying points ahead of next year's Paris 2024 Olympic Games.

This weekend's race brings athletes back to Abu Dhabi, United Arab Emirates, the location of the 2022 World Championships last fall. The season will begin with a fast and furious sprint-distance race, with athletes taking on a 750-meter swim, 20-kilometer bike and 5K run through Yas Marina in the hot and humid Abu Dhabi desert conditions.

The 2023 WTCS season will consist of seven total events, including two new cities that will host events for the first time. Sunderland, Great Britain will be the sixth stop of the Series, held in July followed by the Championship Finals set to take place in Pontevedra, Spain in September.
HOW TO WATCH
Once again fans will have the option of streaming all WTCS events live or on-demand on TriathlonLIVE.tv. U.S. fans can use the promo code: USA2023 to sign up for a discounted annual subscription at this link. The special offer is valid until March 8.

The elite women will race first at noon local time on Friday, March 3 (3 a.m. EST).

The elite men will then follow at 2 p.m. local time (5 a.m. EST).

Start times in your time zone can be accessed here.
2023 WORLD TRIATHLON CHAMPIONSHIP SERIES ABU DHABI
The elite women will set the pace for the year, lining up first to compete on Friday. Five U.S. elite triathletes make up the women's roster, led by Taylor Spivey (Redondo Beach, Calif.).

Spivey enters Abu Dhabi wearing number two on the start list. Last year, Spivey finished in the top 10 in every WTCS appearance, with her top result being a fourth-place finish in Leeds, Hamburg and Cagliari. Her consistency catapulted her to fourth in the 2022 Series rankings.

Katie Zaferes (Cary, N.C.) joins the start list in Abu Dhabi with an exciting return to racing after taking a year off of competition to give birth to her first son. Zaferes has not seen a starting line since the Championship Finals in Edmonton in 2021, but the two-time Olympic medalist is ready for her comeback.

Kirsten Kasper (North Andover, Mass.) and Summer Rappaport (Thornton, Colo.) are also opening up their season this weekend in Abu Dhabi. Kasper remained one of the top U.S. finishers on the women's side last season, earning two top-10 results in Yokohama and Cagliari. She ended the season 12th in the rankings.

Rappaport was one of only two U.S. women to earn a podium in the 2022 Series. She claimed the bronze medal in Hamburg back in 2021, but due to the pandemic, the event went toward the 2022 WTCS points system.

Rounding out the women's roster is Gina Sereno (Madison, Wis.) who will be racing in her second-ever WTCS event this week, having debuted last year in Cagliari. She is coming off a win at the Arena Games race in Montreal last weekend.

On the men's side, all four of the U.S. National Team Members are toeing the line on Friday.

Matt McElroy (Huntington Beach, Calif.) leads for Team USA after finishing in the top-20 in the overall Series rankings last year. McElroy had a standout season last year, after missing out on a part of the year to recover from injury only to return to elite competition and earn three consecutive podiums on the World Cup circuit, including a win in Tongyeong.

Morgan Pearson (New Vernon, N.J.) returns to Abu Dhabi to compete in his first full season since 2021 and representing the U.S. at the Tokyo 2020 Olympic Games. After missing nearly the entire race calendar last year due to injury, Pearson reentered the scene for the final two World Triathlon competitions of 2022. He ended the year on a high note, with a second-place finish at the Championship Finals in Abu Dhabi in November, his third medal at a WTCS event.

Also on the start line is fellow Tokyo 2020 Olympian Kevin McDowell (Geneva, Ill.), who had two top-10 finishes in the WTCS season last year. He was a member of the Mixed Relay team that claimed the bronze medal at the 2022 Mixed Relay World Championships.

Fellow member of the 2022 bronze medal Mixed Relay podium team, Seth Rider (Germantown, Tenn.), will also race this week in Abu Dhabi.

The full Abu Dhabi start lists can be found here.