News
Event
USA Triathlon
Coaches
Race Directors
Third Annual Endurance Exchange Draws More Than 1,000 Attendees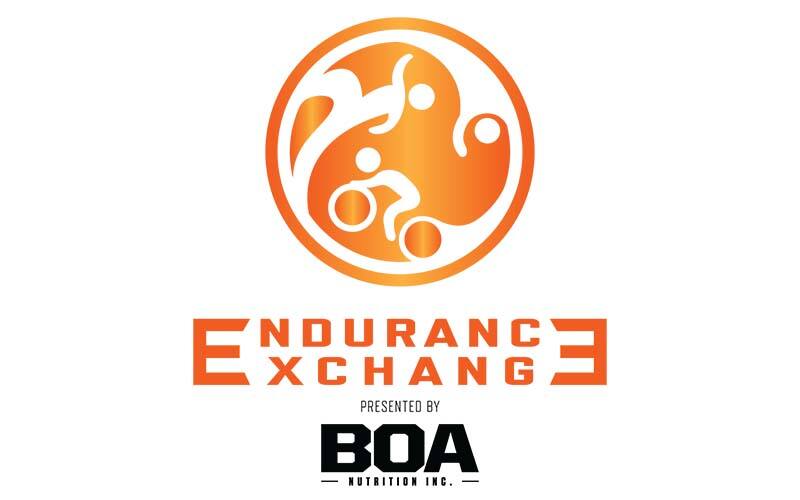 COLORADO SPRINGS, Colo. — The third annual Endurance Exchange presented by BOA Nutrition, the premier industry-wide conference for endurance sports hosted by USA Triathlon, came to a close Saturday after five days of education, inspiration and connection in and around the multisport community. The virtual event drew more than 1,000 total attendees, including race directors, coaches, club leaders, athletes, officials, brands and retailers, medical professionals, and others.

This year's event offered a dynamic lineup of more than 130 speakers, including 40 percent who were female, and nearly 90 educational and networking sessions for a total of more than 80 hours of content available to view on-demand through May.

The conference began with a special edition of Breakfast with Bob Babbitt featuring Bob Roll on March 1, followed by a presentation of USA Triathlon's Age Group Athlete and Duathlete, and Coach of The Year Awards on March 2 and officially kicked off with USA Triathlon CEO Rocky Harris' State of the Sport on the Tri Beginner's Luck podcast hosted by Michanda Myles, who also served as the event's lead emcee, on March 3.

More than 30 USA Triathlon Certified Coaches, owners and CEOs of some of the top race production companies around the country, innovative club presidents and founders, top officials, a wide range of medical professionals, and sports marketing and business executives from across a variey of industries lent their expertise to educational sessions throughout the event.

Seven additional keynote sessions featured speakers who shared personal stories and motivational messages, educational resources and best practices, and more for the multisport community. China Jude, the Vice President of Diversity, Equity and Inclusion (DEI) for the Denver Broncos, shared insight on the different types of engagement in DEI and how to get more involved with DEI advocacy, 11-time IRONMAN champion Lisa Bentley shared her journey in the sport dealing with Cystic Fibrosis and how she turned her diagnosis into a gift, and Ted Metellus talked through his 20-year journey to becoming race director of the TCS New York City Marathon and first-ever Black race director of an Abbott World Marathon Majors race.

Several of triathlon's most decorated and inspiring athletes took part in Q&As and panels, including Taylor Knibb and Kevin McDowell, members of the 2020 Tokyo Olympic silver medal mixed relay team, Brad Snyder and guide Greg Billington, U.S. Paralympic gold medalists, 2008 U.S. Olympian Jarrod Shoemaker, Tokyo 2020 silver medalist Hailey Danz and four other 2020 Paralympians, including Kyle Coon, Kelly Elmlinger, Chris Hammer, and Andy Potts, former 2004 Olympian and guide to Coon, as well as Derick Williamson, current head coach of the Toyota Elite Paratriathlon National Team.

A virtual expo, open throughout the weekend, gave attendees the chance to connect with 20-plus exhibitors including USA Triathlon corporate partners and other endurance sports brands.

Race directors and coaches at Endurance Exchange had the opportunity to earn Continuing Education Units (CEUs) to further their professional development, and medical professionals earned Continuing Medical Education credits (CMEs) for their participation.

USA Triathlon also offered 27 scholarships to Endurance Exchange to foster diversity, equity, inclusion and access and bring varied perspectives to the event, while encouraging the participation of individuals who may not otherwise have been able to attend.

Virtual group workouts were offered each morning, including Pilates sessions led by Pilates for Sports, and daily group rides on Zwift led by USA Triathlon Certified Coaches Peter Helling, Scott Riecke and Reggie Waller where athletes could unlock their own USA Triathlon custom kit.

View Recorded Sessions
All sessions at Endurance Exchange were recorded and are available for registered attendees to view at enduranceexchange.com through May 31. Registration will remain open through April 30 for those who did not attend live but wish to view the recorded sessions.

About BOA Nutrition
BOA Nutrition, Inc. is a sports nutrition, food, & dietary supplement company based in North Carolina. They develop unique products with novel ways to rapidly deliver essential nutrients so athletes of all ages and levels can optimize their performance. BOA's objective is to provide athletes with fast-acting, concentrated, great-tasting, & convenient products to use no matter where, when, or what the sport. The company's technology, and many other innovations from BOA, are protected by 18 provisional patents and a number of trade secrets. Follow BOA Nutrition, Inc. on Facebook, Instagram, LinkedIn and Twitter.

About USA Triathlon
USA Triathlon is proud to serve as the National Governing Body for triathlon, as well as duathlon, aquathlon, aquabike, winter triathlon, off-road triathlon and paratriathlon in the United States. Founded in 1982, USA Triathlon sanctions more than 4,300 events and connects with more than 400,000 members each year, making it the largest multisport organization in the world. In addition to its work at the grassroots level with athletes, coaches, and race directors — as well as the USA Triathlon Foundation — USA Triathlon provides leadership and support to elite athletes competing at international events including World Triathlon Championships, Pan American Games and the Olympic and Paralympic Games. USA Triathlon is a proud member of World Triathlon and the United States Olympic & Paralympic Committee (USOPC).