News
Triathlon Latest News
Foundation
Race Directors
Together We Thrive
USA Triathlon Foundation Announces Initial 2023 Pillar Grant Awardees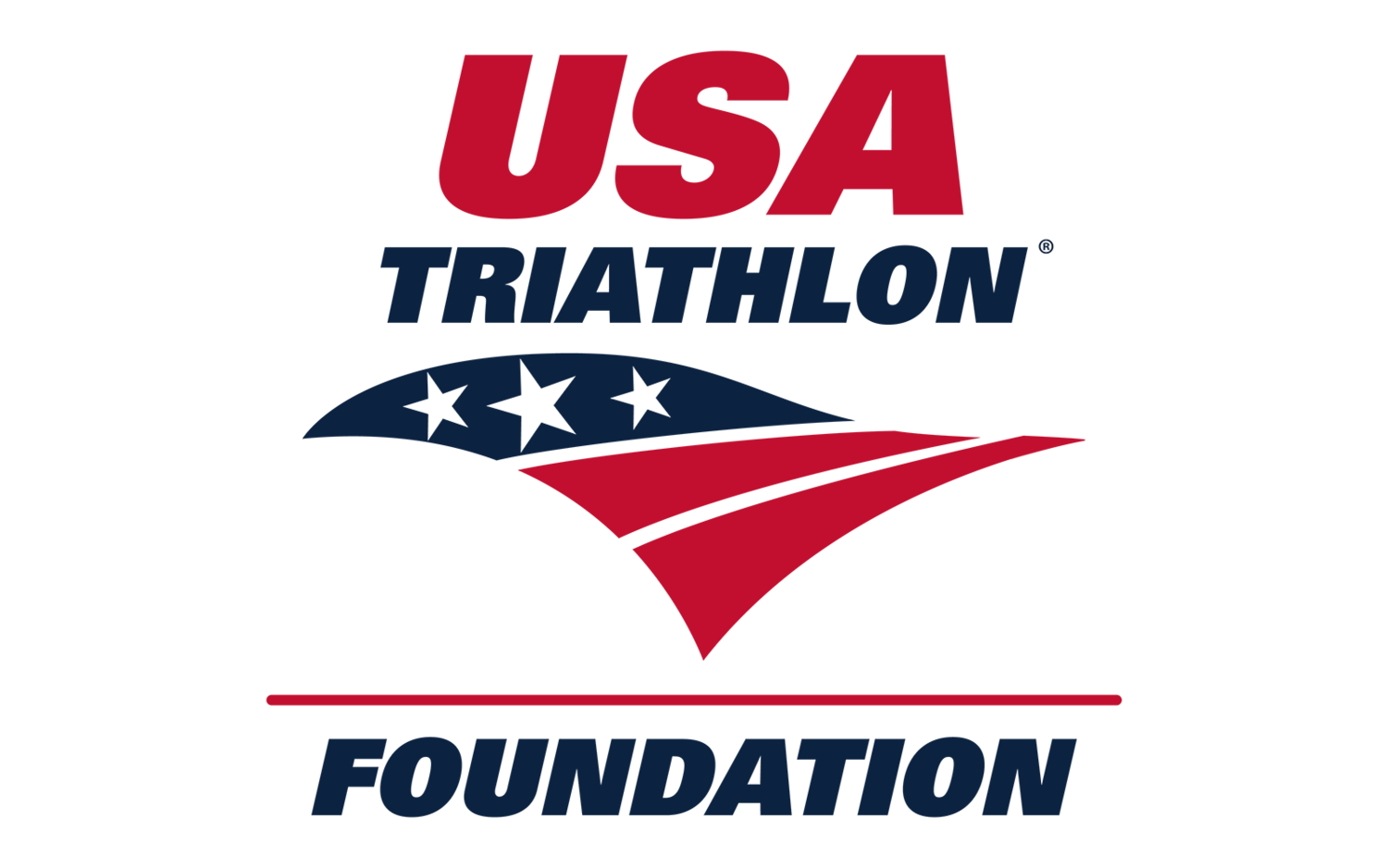 COLORADO SPRINGS, Colo. – The USA Triathlon Foundation has awarded more than $100,000 in pillar grants to support multisport athletes, organizations, programs and initiatives in the initial round of its 2023 pillar grant funding cycle.
"The Foundation's pillar grant program is vital to fulfilling our commitment to funding, providing resources and empowering members of the triathlon and multisport community to reach their full potential," said Alex Egan, Chair of the USA Triathlon Foundation Board of Trustees. "These grant recipients are doing incredible things in communities around the country to support youth, junior, and underrepresented athletes, and we are grateful for the opportunity to play a small role in their work."
For this round of grant funding the Foundation prioritized race directors and organizers who are taking innovative approaches to enhancing their current youth event(s) or creating new youth event(s), holistic and sustainable youth programs that lead into culminating races, include partnerships with local school districts and organizations, and/or impact underrepresented populations, and coaches and clubs who are expanding opportunities for current and aspiring junior elite athletes.
As part of this grant cycle the USA Triathlon Foundation is launching its Together We Thrive Neurodiverse Athletes Program, Team Thrive, which creates access and opportunities for neurodiverse athletes to participate in multisport. There is $15,000 available for eligible athletes, which includes those with Down Syndrome, Autism Spectrum, Fragile X Syndrome, and other intellectual impairments that impact cognitive abilities. Applications to be a part of Team Thrive are open now and will close on May 17.
The Foundation also named two recipients of this year's Bridget Inspires Grant, which provides funding to create opportunities for young women to pursue competitive success in triathlon and other multisport endeavors during the 2023 competition year and beyond. This grant is offered in partnership with Bridget Dawson's family.
"All of the grants in this round of funding have a youth and junior component and purpose, and a bulk of them also have an impact on underrepresented populations," said Dr. Gabe Cagwin, President of the USA Triathlon Foundation and USA Triathlon's Chief Advancement Officer. "This is an unprecedented amount of funding from the Foundation toward the future of our sport and yet another indication of both the Foundation and USA Triathlon's commitment to strengthening our multisport community for generations to come."
Grants are made possible through tax-deductible donations that can be made online, and 100 percent of donations go to supporting the Foundation's mission and related programs. This year's grant period follows a record-breaking 2022 for the USA Triathlon Foundation.
The following recipients were selected by the Foundation and its grant committee:
Grant recipients
ACYTC – Gainesville, Fla.
AME Coaching – Cape May, N.J.
Anacostia Youth Sports Alliance – Washington, D.C.
C26 – Overland Park, Kan.
Colon Community Outdoor Enrichment – Colon, Mich.
CORE Foundation – Reston, Va.
East Coast Triathlon Festival – Richmond, Va.
Essex County Triathlon Club – Short Hills, N.J.
Evergreen Triathlon LLC – Allentown, Pa.
Findlay YMCA Youth Triathlon – Findlay, Ohio
Flatland Cup Tri – Des Moines, Iowa
Four Star Endurance – Chicago
Georgia Multisports – Marietta, Ga.
Green Bay Multi Sport Youth Team – De Pere, Wis.
Harrison Elementary – South Bend, Ind.
Healthy Buffalo – Buffalo, N.Y.
HFP Racing – Columbus, Ohio
Jenny Lee Tri Cup – Beaver Falls, Pa.
Kids That Tri Cleveland – Cleveland
Lightning Warriors – Edgewood, N.Y.
Live Red Foundation – Henrico, Va.
Miami Kids Triathlon – Hallandale Beach, Fla.
Multisport Madness Kids, Inc. – Dundee, Ill.
Pat Griskus Triathlon Series – New Preston Marble Dale, Conn.
Pleasant Prairie Cup Triathlon – Pleasant Prairie, Wis.
Set Up Events Greenville – Greenville, S.C.
Silicon Valley Triathlon Club – Cupertino, Calif.
Silver Lake Triathlon (HS) Club – Silver Lake, N.Y.
Southern Colorado Runners/Triathlon Club - Pueblo, Colo.
Race4Chase – Sandy Hook, Conn.
Rochester Area Triathletes Inc. (RATs) – Rochester, N.Y.
Rye Tri Club – Rye, N.Y.
TCMTriSquad – Scotts Valley, Calif.
Team Live Grit (DBA Live Grit SOARS) – Chicago
Team Thrive – Nationwide
Triumph Today Coaching – Iowa City, Iowa
YMCA of Austin – Austin, Texas

Bridget Inspires
Why Community – Vancouver, Wash.
Dialed Juniors Triathlon Team – Camas, Wash.
About the USA Triathlon
Foundation
The USA Triathlon Foundation is a 501(c)(3) non-profit organization and the charitable arm of USA Triathlon. With its mission to transform lives through sport by providing opportunities to swim, bike and run, the Foundation serves to generate a greater impact on the multisport community through charitable giveback and grants that advance the Foundation's three pillars: (1) Encourage youth participation; (2) Inspire pathways to access and inclusion; and (3) Ignite Olympic/Paralympic dreams. Since the Foundation was established in 2014, it has impacted the lives of thousands by providing grants to organizations and individuals in pursuit of its mission and pillars to create a healthier United States through triathlon. To learn more about the Foundation and get involved, please visit usatriathlonfoundation.org.
USA Triathlon is proud to serve as the National Governing Body for triathlon, as well as duathlon, aquathlon, aquabike, winter triathlon, off-road triathlon, paratriathlon, and indoor and virtual multisport events in the United States. Founded in 1982, USA Triathlon sanctions more than 4,000 races and connects with more than 400,000 members each year, making it the largest multisport organization in the world. In addition to its work at the grassroots level with athletes, coaches, and race directors — as well as the USA Triathlon Foundation — USA Triathlon provides leadership and support to elite athletes competing at international events, including World Triathlon Championships, Pan American Games and the Olympic and Paralympic Games. USA Triathlon is a proud member of World Triathlon and the United States Olympic & Paralympic Committee (USOPC).