USA Triathlon Weekend Notebook: Florida Racing Brings the Heat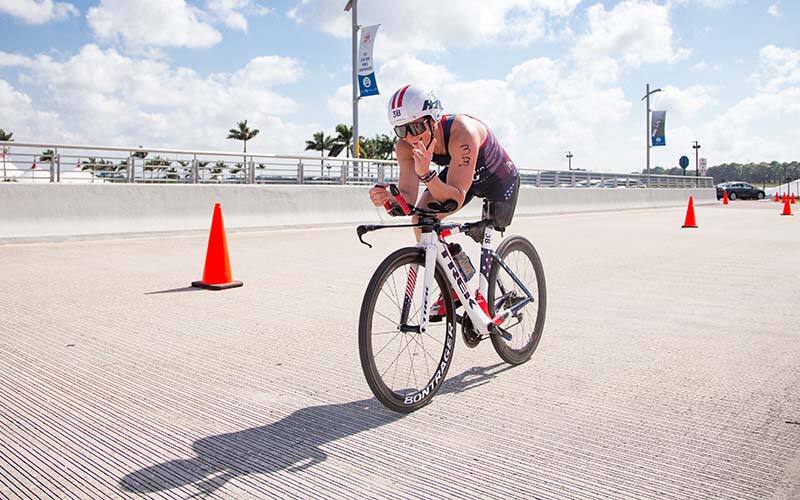 2022 Americas Triathlon Cup Sarasota-Bradenton

The first Americas Cup of the season held on U.S. soil, the 2022 Americas Triathlon Cup Sarasota-Bradenton, took place on Sunday, March 13, ensuring that international elite competition for the year is well underway. 2022 U.S. Elite Triathlon National Team member Kirsten Kasper (North Andover, Mass.) claimed the gold medal in the women's event, while U.S. Olympic silver medalist Kevin McDowell (Geneva, Ill.) took second in the men's elite race.

The Americas Triathlon Para Championships Sarasota-Bradenton also shared the stage over the weekend. Team USA claimed eight out of the 11 podiums, including victories from 2020 Tokyo Paralympic silver medalists Grace Norman (Jamestown, Ohio), who won the women's PTS5 event and Hailey Danz (Colorado Springs, Colo.) who earned the women's PTS2 race.

The events in Sarasota-Bradenton also included the first-ever paratriathlon mixed-team relay, which took place on Friday, March 11 as a test event with hopes of it being included in the Los Angeles Paralympic Games in 2028.
CLASH Miami
This year, Challenge Miami has become Clash Miami, where triathlon meets the ultimate speedway experience! Taking place on Friday, March 11, this race brought pros and amatuers alike to the beautiful Florida Keys and electric Miami atmoshpere to claim the historic first Clash Miami championship title.

The U.S. men showed out in Florida, sweeping the podium with a dominating 1-2-3 finish. Sam Long had a comeback performance after being toward the back of the pack in the swim, but clawed his way back to the top to grab the victory. He was joined by fellow Americans, Jason West and Ben Kanute.

While on the women's side, the U.S. missed out on a podium, a phenomenal finish from Sonja Catano on the run gave her a top-five placement and best overall U.S. finish.

Men's podium:
1. Sam Long (Boulder, Colo.), 2:39:54
2. Jason West (Boulder, Colo.), 2:41:46
3. Ben Kanute (Phoenix, Ariz.), 2:42:30

Women's Podium
1. Ashleigh Gentle (AUS), 2:59:40
2. Pamella Oliveira (BRA), 3:07:49
3. Maja Stage Nielson (DNK), 3:08:07

Top Women's Finishers
5.Sonja Catano (Hudson, Mass.), 3:16:16
6. Lisa Becharas (Boulder, Colo.), 3:19:25
8. Lara Gruden (Tucson, Ariz.), 3:25:42