USA Triathlon Weekend Notebook: Podiums and Triathlon Fundraising for Good Causes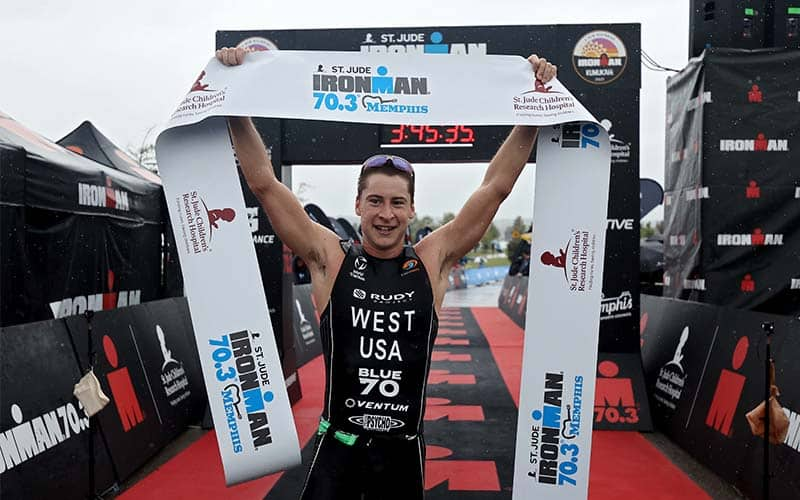 2021 World Triathlon Para Cup Alanya
World Triathlon racing continued over the weekend as the Turkish beach town of Alanya hosted the third Para Cup of the year on Friday. Athletes took to the coastal city to take on a course featuring a 750m swim in the blue Mediterranean waters, a three-lap, 20km bike and a 5km, three-lap run.

The lone American racing on the international scene was PTWC athlete Howie Sanborn (Colorado Springs, Colo.) in the men's field. In his first race since June when he won the Americas Para Championships, Sanborn put forth a solid performance to finish in 1 hour, 11 minutes and 5 seconds to earn the silver medal. Sanborn consistently held onto the second position after having the second overall swim, bike and run splits. His second-place earned him his first World Triathlon Para Cup podium since 2018.

St. Jude IRONMAN 70.3 Memphis
Almost 2,000 athletes invaded Memphis, Tennessee, on Sunday for the 2021 St. Jude IRONMAN 70.3 Memphis triathlon to benefit St. Jude's Children's Research Hospital. The U.S. topped the podium in the men's elite race when Jason West (Boulder, Colo.) claimed the gold, winning his second IRONMAN 70.3 race this year after his victory in IRONMAN 70.3 Des Moines in June.

West finished the race in 3 hours, 45 minutes and 5 seconds, beating our Bradley Weiss of South Africa who placed second with a time of 3:46:40 and fellow American Marc Dubrick who took bronze by finishing in 3:49:28.

The women's podium went to an Aussie, but the Americans held majority with silver and bronze going to the U.S. Ellie Salthouse (AUS) won with an overall time of 4:12:35. However, it was silver medalist Jackie Hering (Cottage Grove, Wis.) who had the fastest run split of the day of 1:18:20 to ultimately cross the line behind Salthouse in second place with a finish time of 4:13:44. Rounding out the podium was then Ali Bauer (Mount Vernon, Wash.) who finished in 4:26:25.


Dare2Tri Annual Fundraiser
The nonprofit organization Dare2Tri hosted its annual fundraiser, The Victory Lap on Sunday. This celebration honors Team USA and the many accomplishments of Dare2tri athletes — past, present, and future. Dare2Tri works to "enhance the lives of individuals with physical disabilities and visual impairments by building confidence, community, health and wellness through swimming, biking, and running."

This year's event featured a Tokyo Homecoming party, where Paralympians Melissa Stockwell (Colorado Springs, Colo.), Kendall Gretsch (Colorado Springs, Colo.) Hailey Danz and Grace Norman (Jamestown, Ohio) as well as Olympian Kevin McDowell (Colorado Springs, Colo.) were all in attendance.