USA Triathlon Announces Partnership with BOA Nutrition, Inc.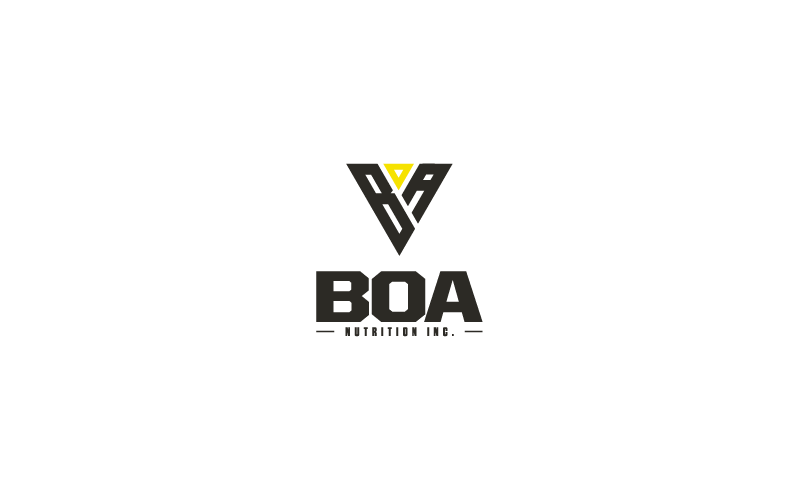 COLORADO SPRINGS, Colo. — USA Triathlon is introducing a new innovation to its athletes, partnering with BOA Nutrition, Inc. to make its first product, Endure, the Exclusive Performance Salt Blast of USA Triathlon. BOA (which stands for a Blast of Optimized Actives) is launching Endure, which is designed to help athletes delay the onset of fatigue by quickly replacing lost sodium, at the 2021 Toyota USA Triathlon Age Group National Championships August 7-8 in Milwaukee.

In conjunction with their hydration strategy or drink of choice, an athlete can use Endure's patent-pending aerosol blast to deliver a concentrated amount of sodium. Determining the best combination of nutrients and hydration is an individualized process for each athlete and can prove challenging for endurance athletes competing in three sports over an extended duration of time. BOA's Endure allows an athlete to remain on pace with an easy-to-activate product that is convenient to use, concentrated, fast-acting and great-tasting. Berry Fusion Blast, the company's first flavor, has a pleasing, mixed-berry taste that masks the normally harsh taste of sodium and leaves no aftertaste, while delivering 150 mg of sodium per serving. Sodium is the most important nutrient for your body to aid in hydration. Without enough sodium, an athlete's muscles and cells can't access the fluids that are present in their body and high exertion creates rapid sodium loss.

Athletes competing at the 2021 Toyota USA Triathlon Age Group National Championships August 7-8 in Milwaukee have the first opportunity to learn more about this unique product at BOA's on-site activation and each participant received an exclusive discount in their email. More than 6,000 registrants from all 50 states and Washington D.C. will be competing this weekend, which is a record for this event.

The unique and patent-pending blend of clinically proven ingredients (nutrients, enzymes, and actives) in BOA's Endure is rapidly absorbed by the body. According to a significant amount of peer-reviewed studies and published scientific evidence, electrolytes can be absorbed up to 10 times faster than through normal absorption. BOA's products are designed to be deployed easily and quickly while an athlete is training or competing. An athlete simply grabs their can of BOA and takes a two-second blast, coating the inside of their mouth and then swallowing. While not in use, the product can be stored on a bike or placed in a shirt/pants pocket or running belt.

"We see BOA's product as a significant and welcome breakthrough," said Victoria Brumfield, USA Triathlon Chief of Staff and Chief Business Development Officer. "Triathlon is known for its innovation and BOA doesn't disappoint. Their groundbreaking new product will be an essential tool in every athlete's toolkit as they look to perform at their best by getting the sodium they need quickly and efficiently. We believe BOA represents a game-changer in the world of endurance sports."

BOA's proprietary technology, OraBlast, uses oxygen as the transportation engine to rapidly deliver nutrients. The unique system whereby oxygen is the compressed air that forces BOA's unique mixture through a very small passageway - a valve - so that the molecules are atomized and then powerfully blasted into the mouth. Oxygen is also utilized in the blending process in order to oxygenate the final BOA blend of nutrients and actives.

"We looked at a lot of sports when we were deciding how to launch BOA, but everything kept coming back to triathletes," said Jon Pritchett, CEO of BOA Nutrition, Inc. "Triathletes train and compete under the most difficult circumstances. They push through existing boundaries in search of new goals and they deeply understand their own bodies. USA Triathlon impressed us with their commitment to adopting and driving innovation in the triathlete community and so it became clear this is where BOA needed to start its journey."

To learn more about BOA Nutrition or BOA Endure visit boablast.com.

About BOA Nutrition
BOA Nutrition, Inc. is a sports nutrition, food, & dietary supplement company based in North Carolina. They develop unique products with novel ways to rapidly deliver essential nutrients so athletes of all ages and levels can optimize their performance. BOA's objective is to provide athletes with fast-acting, concentrated, great-tasting, & convenient products to use no matter where, when, or what the sport. The company's technology, and many other innovations from BOA, are protected by 18 provisional patents and a number of trade secrets. Follow BOA Nutrition, Inc. on Facebook, Instagram, LinkedIn and Twitter.

About USA Triathlon
USA Triathlon is proud to serve as the National Governing Body for triathlon, as well as duathlon, aquathlon, aquabike, winter triathlon, off-road triathlon and paratriathlon in the United States. Founded in 1982, USA Triathlon sanctions more than 4,000 events and connects with more than 400,000 members each year, making it the largest multisport organization in the world. In addition to its work at the grassroots level with athletes, coaches, and race directors — as well as the USA Triathlon Foundation — USA Triathlon provides leadership and support to elite athletes competing at international events, including World Triathlon Championships, Pan American Games and the Olympic and Paralympic Games. USA Triathlon is a proud member of World Triathlon and the United States Olympic & Paralympic Committee (USOPC).