USA Triathlon Partners with Global Biorisk Advisory Council to Help Race Directors Achieve Cleaning and Disinfecting Accreditation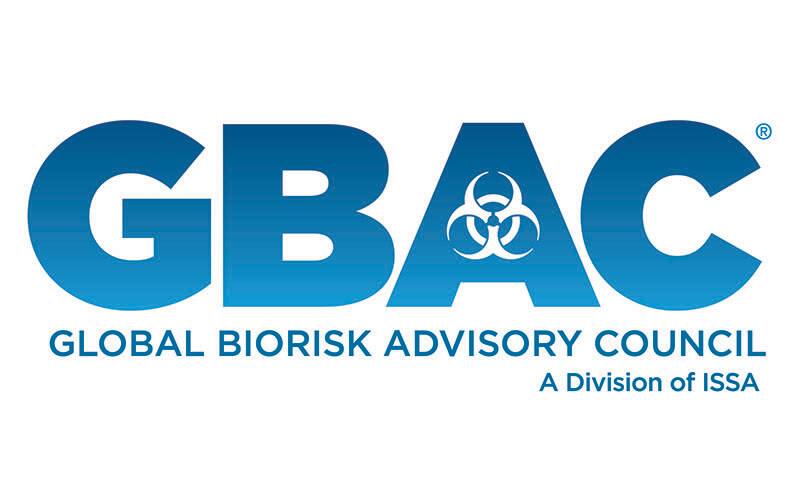 COLORADO SPRINGS, Colo. — USA Triathlon and the Global Biorisk Advisory Council™ (GBAC), a Division of ISSA, the worldwide cleaning industry association, today announced an innovative partnership that will aid USA Triathlon race directors and race management companies in meeting the highest levels of cleanliness and safety at their events while minimizing risk from the coronavirus and other infectious agents.

USA Triathlon is the first National Governing Body in the U.S. Olympic and Paralympic Movement to partner with GBAC and its GBAC STAR™ Event Accreditation Program. The partnership also marks the first time GBAC is providing its industry-leading accreditation to events, versus to buildings and facilities.

"GBAC STAR Event accreditation will help USA Triathlon race directors gain a more robust knowledge of cleaning, disinfecting and disease mitigation practices, adding one more layer of accountability to their events in the post-COVID-19 era," said Rocky Harris, USA Triathlon CEO. "As athletes across the country return to in-person racing — and as local authorities make decisions around permitting and resource allocation — they are looking for events with transparent and thorough safety practices in place. The GBAC STAR accreditation program will help race directors provide validity of a clean, safe and healthy environment that will instill confidence among athletes, volunteers, spectators and the local community."

"As we are returning to racing, it is exciting to go back to doing what we love and know so well," said Eva Solomon, Founder and CEO of Epic Races and Co-Chair of the USA Triathlon Race Director Committee. "With all that has transpired the past year, race safety has taken on a broader definition, and we are continuing to learn and implement new methods and routines to keep our athletes safe. I am grateful for GBAC Star Event accreditation to ensure that I have the knowledge and tools that I need."

The collaboration is part of USA Triathlon's Safe Return to Multisport initiative, which empowers race directors to demonstrate their commitment to responsible practices while giving athletes peace of mind as they return to in-person racing. It is also a component of the organization's Race Local, Compete Nationally initiative presented by TriBike Transport, which provides USA Triathlon race directors with added resources and promotional support as they rebound from COVID-19's damaging effect on the endurance sports industry.

USA Triathlon will act as a strategic partner with GBAC. As part of the program, each race director must complete the GBAC Fundamentals Online Courses: Cleaning & Disinfection Principles and comply with cleaning, disinfection, and infection prevention protocols and procedures.

USA Triathlon-sanctioned races have returned across the country with COVID-19 safety precautions in place, such as self-screening and temperature checks; contact reduction for athletes, staff and volunteers; increased cleaning and disinfecting practices onsite; and face coverings worn when not actively racing (depending on local mandates). The GBAC STAR program provides additional training and education to build on these practices, as well as the legitimacy of a third-party accreditation.

GBAC STAR Overview
GBAC STAR provides third-party validation that event directors have implemented the proper cleaning protocols, disinfection techniques, and work practices to meet a higher level of cleanliness and safety. Launched in early May of 2020, the performance-based accreditation program has accredited industry leaders such as Hyatt, American Airlines aircraft fleet and Admirals Club lounges, NFL, NBA NHL, and MLB sports arenas and stadiums, convention centers and top airports across the nation.

To achieve GBAC STAR accreditation, events must demonstrate compliance with the GBAC STAR event criteria which range from standard operating procedures and risk assessment strategies to personal protective equipment and emergency preparedness and response measures. Event directors apply online and complete e-learning course requirements.

The GBAC Fundamentals Online Course: Cleaning & Disinfection Principles training covers a variety of cleaning and disinfection topics and the importance of cleaning for health.. Participants in the 2- to 3-hour course learn infection and contamination control measures for infectious disease outbreak situations. Those who complete the course will receive a Certificate of Completion from GBAC and can use the term "GBAC-Trained Technician" to distinguish themselves.

"We are grateful for USA Triathlon's partnership and commitment to GBAC STAR," said GBAC Executive Director Patty Olinger. "Together, we will help multisport event directors implement strict protocols for biorisk situations that foster clean, safe and healthy environments now and in the future."

The accreditation program is open to race directors of USA Triathlon-sanctioned triathlon and multisport events. Race directors will receive an email from USA Triathlon with more information about how to apply for training and accreditation, as well as steps to obtain marketing and collateral materials to promote their races as GBAC STAR accredited events.

USA Triathlon will also continue to award its own "Certified Safe Event" designation to all USA Triathlon-sanctioned races that commit to implementing the best practices outlined in USA Triathlon's Safe Return to Multisport initiative.

About USA Triathlon
USA Triathlon is proud to serve as the National Governing Body for triathlon, as well as duathlon, aquathlon, aquabike, winter triathlon, off-road triathlon and paratriathlon in the United States. Founded in 1982, USA Triathlon sanctions more than 4,300 events and connects with more than 400,000 members each year, making it the largest multisport organization in the world. In addition to its work at the grassroots level with athletes, coaches, and race directors — as well as the USA Triathlon Foundation — USA Triathlon provides leadership and support to elite athletes competing at international events, including World Triathlon Championships, Pan American Games and the Olympic and Paralympic Games. USA Triathlon is a proud member of World Triathlon and the United States Olympic & Paralympic Committee (USOPC).

About GBAC, a Division of ISSA
Composed of international leaders in the field of microbial-pathogenic threat analysis, mitigation, response and recovery, the Global Biorisk Advisory Council (GBAC), a Division of ISSA, provides training, guidance, accreditation, certification, crisis management assistance and leadership to government, commercial and private entities looking to mitigate, quickly address and/or recover from biological threats and real-time crises. The organization's services include biorisk management program assessment and training, Forensic Restoration® response and remediation, the GBAC STAR™ facility accreditation program, training and certification of individuals and consulting for building owners and facility managers. For more information, visit www.gbac.org.

About ISSA
With more than 9,300 members—including distributors, manufacturers, manufacturer representatives, wholesalers, building service contractors, in-house service providers, residential cleaners and associated service members—ISSA is the world's leading trade association for the cleaning industry. The association is committed to changing the way the world views cleaning by providing its members with the business tools they need to promote cleaning as an investment in human health, the environment and an improved bottom line. Headquartered in Northbrook, Ill., USA, the association has regional offices in Mainz, Germany; Whitby, Canada; Parramatta, Australia; Seoul, South Korea; and Shanghai, China. For more information about ISSA, visit www.issa.com or call 800-225-4772 (North America) or 847-982-0800.