Sarah Haskins: A Letter to this Year's Olympians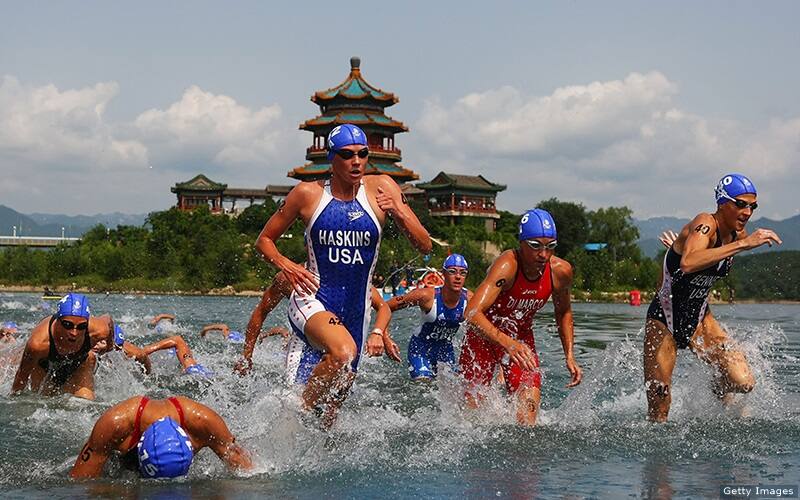 Sarah Haskins represented Team USA in triathlon at the Olympic Games Beijing 2008, placing 11th as the second American woman. She also earned a silver medal at the 2008 ITU Triathlon World Championships in Vancouver, and a gold medal at the Pan American Games Guadalajara 2011. Haskins went on to have a long and illustrious career in Olympic-distance non-drafting triathlon, officially retiring in 2019.

These are her words of advice for the five members of the Tokyo-bound 2020 U.S. Olympic Triathlon Team.

Dear Athletes,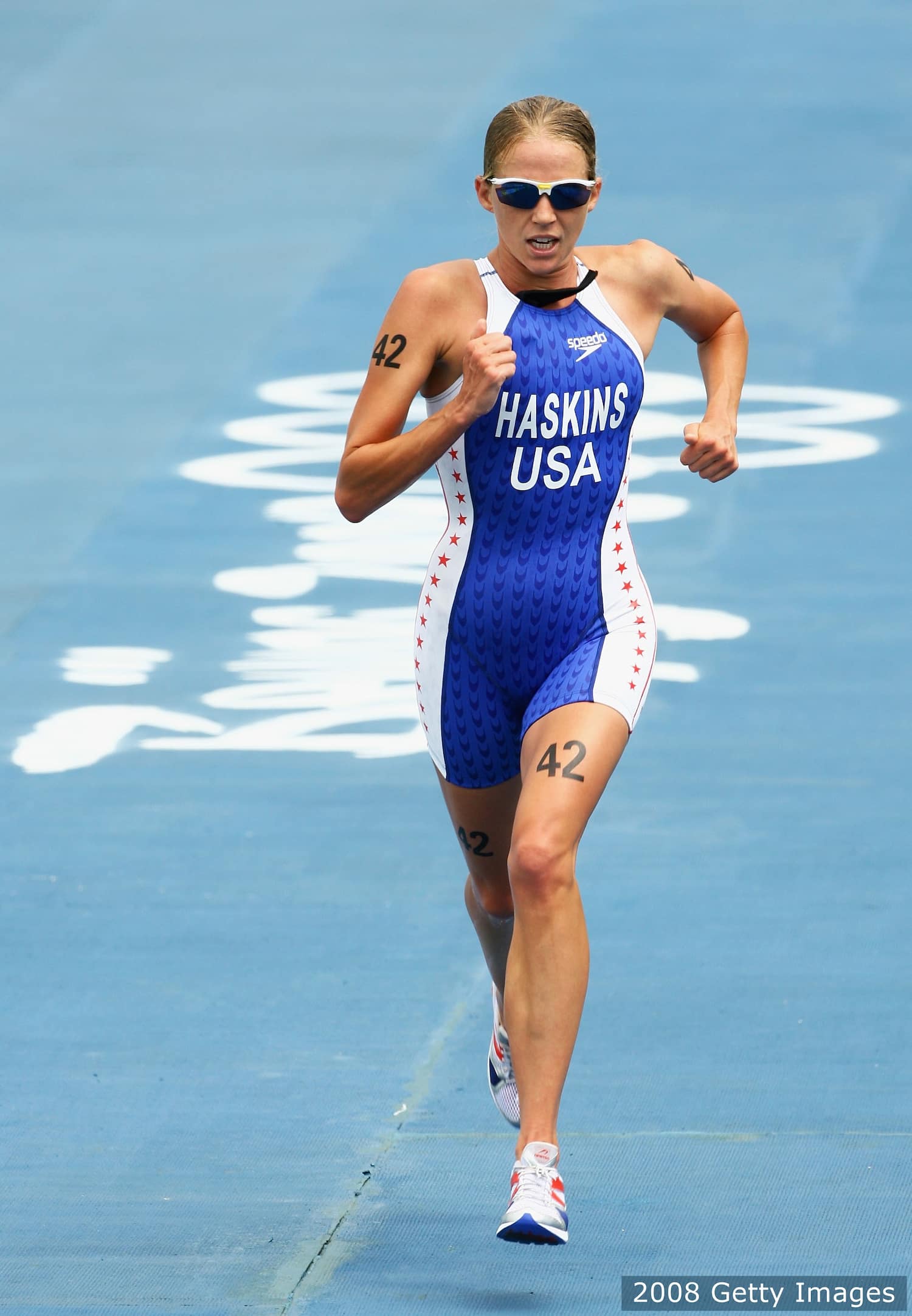 I wanted to offer some of my personal experiences with the five 2021 Tokyo Olympians competing in the triathlon event. When I think back to racing in the Beijing Olympics thirteen years ago, I am shocked to type the word thirteen because in my mind I can so clearly remember the training, the lead up and preparation for that Olympic race.

If one thought came to mind during my preparation, it was "intense." My preparation and lead-up was very meticulously planned and executed by my coach, and myself, which is interesting because my natural personality is more laid back. I had a dream of competing at the Olympic stage since I was little, so this dream coming true was an overwhelming sense of emotion. I did have a mantra for myself to help keep my emotions in check leading into the race, and it was to remember that I am still simply, "swimming, biking and running... just the same as EVERY triathlon race I had ever done in the past." I found it was easy to get wrapped up in the emotion and presence that the Olympic stage holds — and I feel that the energy from the Games can be very helpful in optimizing performance, but it can also be draining. I feel it's important to recognize when energy and hype from the Games can be overwhelming, and know that it is okay to not feel the need to accept every interview or make every appearance. Recognize what personal space and time is right for you as an athlete and prioritize that for yourself.

In the training leading up to the race, I felt it was important for me to treat my training the same as I would for any other big race. I felt consistency was key for me to feel comfortable and confident. Do what you feel is right for you, even if it is different from other team members. Enjoy the process involved in your training, your travel and your process on race day!

I think one of the most important parts of the Olympic experience is to remember to celebrate. Whatever the outcome is of your race for the day, celebrate being an Olympian, enjoy time with other athletes from triathlon and other sports. I felt so proud to represent my country on the world stage. That sense of pride is something I will never forget.

If I could go back in time, I would have taken more photos and written a journal daily and I would have allowed myself to relax more before the race (not just after the race). When you arrive at the Games, know that all the hard work has been completed. We are all rooting for you back home. Go USA!

Best Wishes,
Sarah

About Tokyo United
USA Triathlon is promoting its elite athletes in the lead-up to, during and beyond the Tokyo Olympic and Paralympic Games with its Tokyo United campaign. Tokyo United showcases the resilience, determination and teamwork shown by U.S. Olympians and Paralympians, and the communities surrounding them, on their path to the Games. Tokyo United also refers to the common experience shared by the USA Triathlon family over the last year — from amateur athletes, race directors, coaches and clubs whose racing plans were upended, to U.S. Olympic and Paralympic hopefuls whose dreams were deferred — and the many ways we lifted each other up in hopes of a more promising 2021. The three-phased campaign begins with United to Tokyo, showcasing each U.S. Olympic and Paralympic triathlon hopeful's journey from childhood to the biggest stage in sport — along with the family and support systems that helped them along the way. The second phase, United in Tokyo, brings together the entire multisport community and the global Olympic and Paralympic family to support Team USA at the pinnacle of competition, and to revel in the long-awaited Olympic and Paralympic moment. The final phase, United Beyond Tokyo, will celebrate the achievements of the 2020 U.S. Olympic and Paralympic Teams before passing the torch to aspiring triathletes with Olympic and Paralympic dreams for the Paris 2024 and Los Angeles 2028 Games.