Zone3 USA Triathlon Youth & Junior Nationals Headed to West Chester This Weekend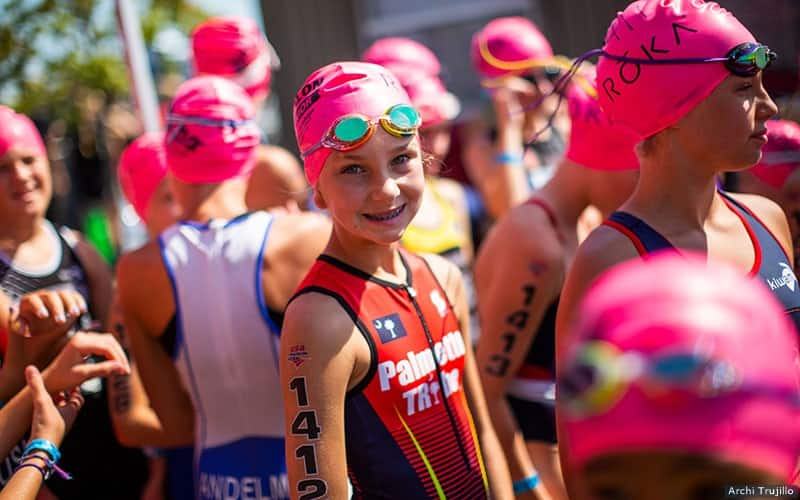 COLORADO SPRINGS, Colo. — This Saturday and Sunday, more than 1,000 talented youth triathletes ages 7-19 will return to Voice of America Park in West Chester, Ohio, for the Zone3 USA Triathlon Youth & Junior Nationals. The event is being held in West Chester for the ninth year overall, returning for the first time since 2019 after the 2020 event was canceled due to COVID-19.

The fun begins Friday night with a live watch party for the first-ever Triathlon Mixed Relay event at the Olympic Games Tokyo 2020. The relay will air live on USA Network at 6:30 p.m. ET. All youth and junior athletes, their coaches and families are invited to join four-time U.S. Olympian Hunter Kemper for a watch party from 6-8 p.m. in the indoor mall at Liberty Center. To learn more about Triathlon Mixed Relay at the Olympics, click here, and for more information about USA Triathlon at the Tokyo Games, visit usatriathlon.org/tokyo2020.

Racing kicks off Saturday, July 31, at 7 a.m. ET, with the youth age group races for ages 13-15 and 16-18. Athletes will cover a 300-meter swim, non-drafting 10-kilometer bike and 2.5-kilometer run. No qualification is required to participate.

At 8 a.m., the draft-legal Junior Elite Nationals gets underway for high performance athletes ages 16-19, followed by the draft-legal Youth Elite Nationals for ages 13-15 starting at 12:10 p.m. Athletes qualified for these races via their performances at the 2021 Youth Elite and Junior Elite Cup series. Youth Elites will cover a 375m swim, 10k bike and 2.5k run, while Junior Elites will take on a 750m swim, 20k bike and 5k run. The draft-legal format is similar to the style of racing contested at the Olympic Games and other elite World Triathlon competitions.

The top male and female finishers at Junior Elite Nationals will earn the opportunity to represent the U.S. at the 2021 World Triathlon Junior Championships, set for Oct. 15 in Bermuda. If the winner of the race has already earned a spot on the World Championships roster via another qualifier, the spot will go to the second-place finisher, and so forth.

Several past and present members of the U.S. National Team — including 2020 U.S. Olympians Kevin McDowell and Taylor Knibb; 2016 U.S. Olympians Ben Kanute and Greg Billington; and World Triathlon U23 and Junior Champion Tamara Gorman — all began their triathlon careers on the youth and junior elite racing circuits.

On Sunday, Aug. 1, starting at 7 a.m., the youth age group races for athletes ages 7-12 will take place. Ages 7-10 will complete a 100m swim, 5k bike and 1k run, while 11- to 12-year-olds will complete a 200m swim, 10k bike and 2k run. Youth paratriathletes will also compete Sunday morning, taking on the same course as the 11-12 age group.

The weekend concludes with the Youth and Junior Elite Mixed Relay, held just two days after Mixed Relay's debut at the Tokyo 2020 Olympics. Mixed Relay racing begins at 11 a.m. on Sunday. Relay teams are made up of four competitors (two boys, two girls), which each team member completing a 250m swim, draft-legal 5k bike and 1.2k run before tagging off to the next athlete. Fifty relay teams are scheduled to compete.

COVID-19 SAFETY
This weekend's races will be held with COVID-19 safety measures in place according to USA Triathlon's Safe Return to Multisport initiative — including self-screening before arrival at the race venue; contact reduction for athletes, staff and volunteers; pre-race briefings held virtually instead of in-person; and increased cleaning and disinfecting practices onsite, including hand sanitizer stations throughout the venue. Masks are optional but strongly encouraged for unvaccinated individuals.

WEBSITE: Visit usatriathlon.org/yjn2021 or download the digital event program for more information on the Zone3 USA Triathlon Youth & Junior Nationals.

COVERAGE: Media, friends and family can follow the action at Youth & Junior Nationals with the USA Triathlon Events App. The app features athlete tracking, event schedules, live leaderboards and more, and is available for free download on iPhone and Android devices. Live race coverage will also be available on Twitter @USATLive and Instagram @usatriathlon.

LOCATION AND PARKING: All races and awards ceremonies will be held at Voice of America Park, located at 7850 VOA Park Dr., West Chester, OH, 45069. Parking will be available onsite at VOA Park. All cars will need to enter the park through the Butler-Warren Road entrance, with vehicle access to the west entrance (portions of Cox Rd. and Liberty Way) closed to accommodate the race course. Click here for complete course and venue maps.

MEDIA CREDENTIALS: Media interested in covering the race should contact Mackenzie Brown at mackenzie.brown@usatriathlon.org or 614-406-2251 to reserve a credential.

About USA Triathlon
USA Triathlon is proud to serve as the National Governing Body for triathlon, as well as duathlon, aquathlon, aquabike, winter triathlon, off-road triathlon and paratriathlon in the United States. Founded in 1982, USA Triathlon sanctions more than 4,000 events and connects with more than 400,000 members each year, making it the largest multisport organization in the world. In addition to its work at the grassroots level with athletes, coaches, and race directors — as well as the USA Triathlon Foundation — USA Triathlon provides leadership and support to elite athletes competing at international events, including World Triathlon Championships, Pan American Games and the Olympic and Paralympic Games. USA Triathlon is a proud member of World Triathlon and the United States Olympic & Paralympic Committee (USOPC).