USA Triathlon Extends Partnership with Blerter Through 2025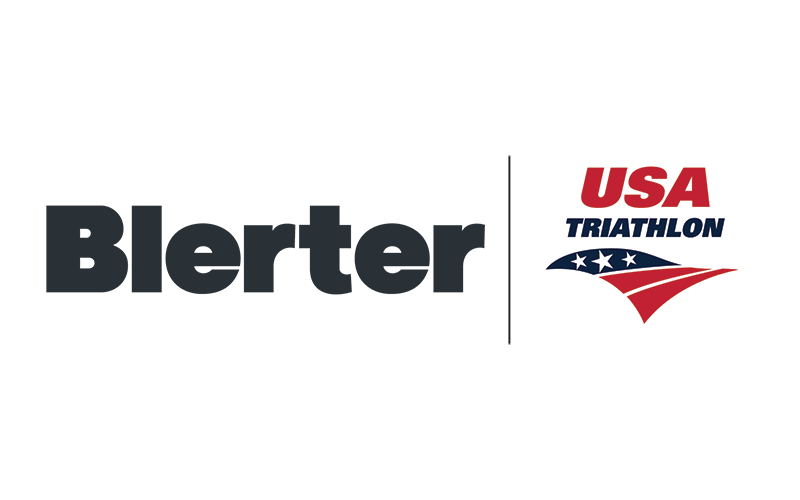 COLORADO SPRINGS, Colo. — USA Triathlon today announced it has extended its partnership with Blerter, a global industry-leading event delivery platform for sports, to support race-day operations at all USA Triathlon-owned events through 2025.

Blerter specializes in centralizing communications, operations and safety processes, bringing race directors and an entire event production team together on one platform. The easy-to-use mobile and desktop application is designed to help event staff and volunteers quickly and effectively recognize and respond to issues that may arise on race weekend.

The platform helps event organizers effectively plan for the unexpected while ensuring best-in-class safety standards and quality control throughout an event. Additionally, the cloud-based technology, which enables two-way communication across the entire event crew, helps reduce response times to incidents of all types.

USA Triathlon will use Blerter as its event delivery platform at its four owned Nationals — Duathlon, Collegiate Club, Zone3 Youth & Junior and Toyota Age Group Sprint- and Olympic-Distance — as well as the Toyota Legacy Triathlon and Toyota USA Paratriathlon National Championships. USA Triathlon will also continue to communicate with its certified race directors across the country to drive awareness and encourage the adoption of best-practice operational standards through Blerter technology.

New for 2021, Blerter has created an Officials Platform, which will be made available to race directors and their rules ambassadors and officials at up to 1,000 USA Triathlon-sanctioned events. The platform helps improve real-time communication between officials, with all penalties recorded in a single platform. This, in turn, helps race directors publish final results and process their awards faster and more accurately.

"Our extended partnership with USA Triathlon underlies our ongoing commitment to the development of triathlon, innovation and delivery of safer, smarter events," said Richard Gill, Blerter CEO and Founder. "While COVID-19 continues to create challenges for events of all types, it provides an opportunity to re-think delivery and find innovative new mechanisms to manage both health concerns and increased budget constraints, while still providing a rewarding experience for participates."

"Blerter technology allows USA Triathlon and race directors nationwide to communicate more effectively with our production teams, leading to a smoother and more enjoyable athlete experience," said Brian D'Amico, USA Triathlon Director of Events. "Most importantly, Blerter enables staff, medical personnel and all those involved with safety and security to respond quickly to unexpected incidents, ensuring that we have the safest possible environment for all participants on race weekend. Their technology and services are another asset for USA Triathlon sanctioned events ensuring best-in-class standards and delivering peace of mind for race directors, participants, volunteers, officials, government and city officials, and the local community."

Since the beginning of the COVID-19 pandemic, Blerter has hosted a COVID-19 Hub, which provides resources, insights and thought leadership for event organizers in the changing landscape of the COVID-19 pandemic. Blerter's tools are now enabling race directors nationwide to create safe and flexible environments for their athletes in the return to racing, by supporting the implementation of USA Triathlon's Safe Return to Multisport initiative and similar protocols.

Blerter's partnerships in the endurance sports industry also include World Triathlon and Challenge Family. For more information about the platform, visit blerter.com.

About Blerter
Blerter is a powerful, easy-to-use Event Delivery Platform that helps event organizers centralize communications, operations, and safety processes - connecting the entire team in one place. Founded in New Zealand, Blerter also has offices in USA and underpins delivery of events across the globe. Streamline your delivery, be prepared for things that can go wrong and increase crew engagement at your next event.

About USA Triathlon
USA Triathlon is proud to serve as the National Governing Body for triathlon, as well as duathlon, aquathlon, aquabike, winter triathlon, off-road triathlon and paratriathlon in the United States. Founded in 1982, USA Triathlon sanctions more than 4,000 events and connects with more than 400,000 members each year, making it the largest multisport organization in the world. In addition to its work at the grassroots level with athletes, coaches, and race directors — as well as the USA Triathlon Foundation — USA Triathlon provides leadership and support to elite athletes competing at international events, including World Triathlon Championships, Pan American Games and the Olympic and Paralympic Games. USA Triathlon is a proud member of World Triathlon and the United States Olympic & Paralympic Committee (USOPC).