Features
Legacy Triathlon
Team USA
Q&A
Athlete Stories: Legacy Triathlon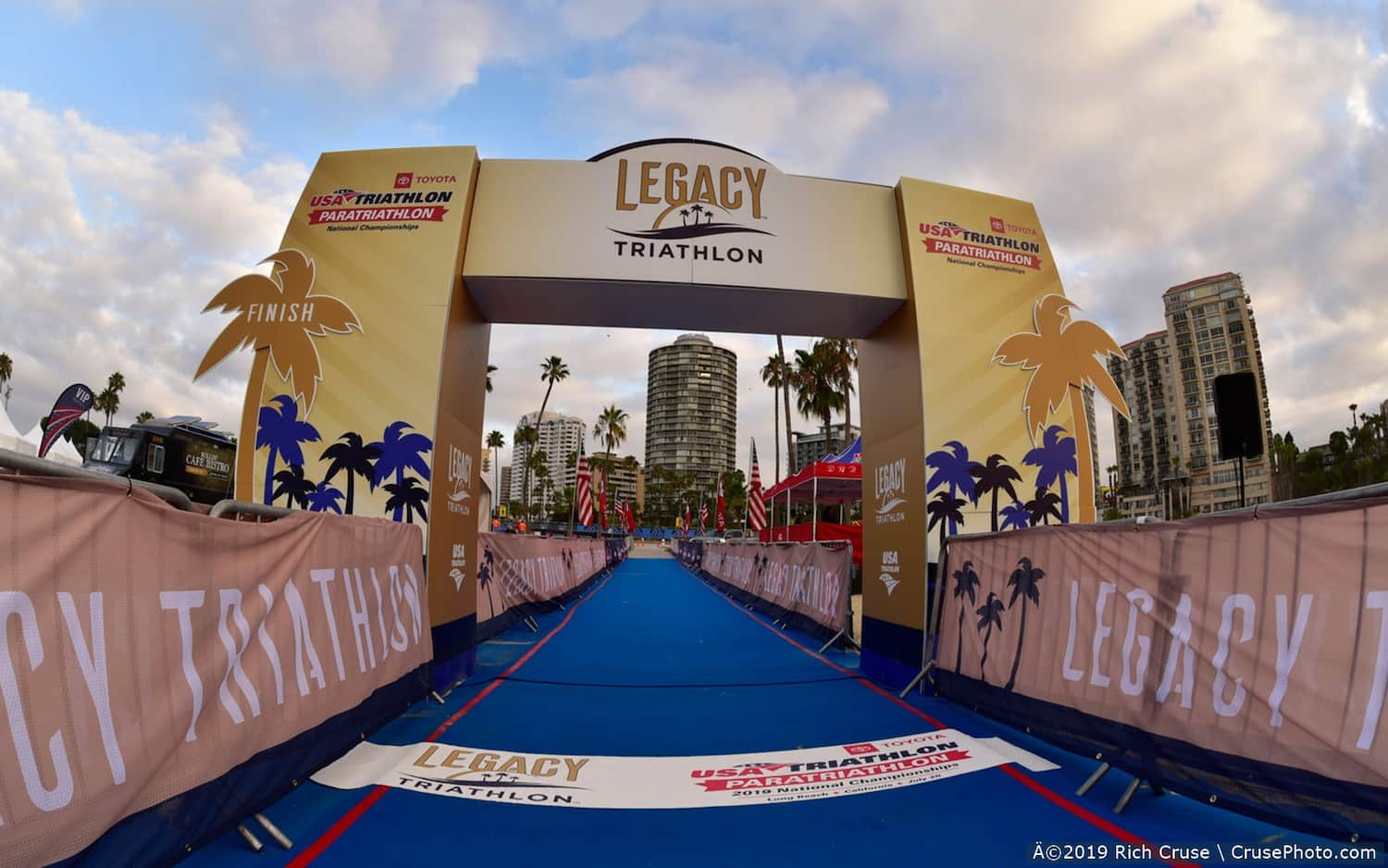 Multisport is returning to Long Beach!
The fourth-annual Legacy Triathlon takes place July 14-16, 2023, in Long Beach, California. This year's edition will feature races for age group, elite and youth athletes. All eight events will take place at Alamitos Beach, the proposed site of LA28's triathlon competitions.
With open registration available, anyone who wants to can compete in the sprint-distance triathlon, aquathlon or aquabike races. Age group athletes are also welcome in the 750m and 1500m open water swim competitions. Three elite races – the Paratriathlon WTP World Cup, Americas Triathlon Cup and World Triathlon Para Mixed Team Relay – round out the weekend's schedule.
Visit the Legacy Triathlon webpage for more information on the event. Registration for all age group races is now open.
Want to know what it's like to race at Legacy? Hear from past participants and start dreaming of running the future Olympic and Paralympic course yourself.
Militza Urdaneta, 2022 Legacy Triathlon
participant
"Completing a triathlon was my dream for a long time, but I thought it was something impossible. I turned 57 and I thought, 'why not?' This is a good goal for me, a good way to live and I wanted to try it. I definitely felt a sisterhood (with club Elevate Women 4 Tri). We feel so much love to help each other. Every single one of us has our challenges, but we help each other out and it's amazing. It's beautiful. I had so much fun today and I'll be here next year for sure."
Cole Ridenour, 2019 Legacy Triathlon silver
medalist
"I think it's pretty cool that they're going to have the Olympics here. I find that pretty fascinating. Hopefully I can make it here someday. It feels great to race, and I'm glad this is going to be the course for 2028, because it's awesome."
Prashanth Ganesh, 2021 Legacy Triathlon gold
medalist
"Most of my races have been collegiate races, so this is my first really big USAT event. This was probably the most fun I've ever had in a triathlon. Long Beach is so beautiful and everyone on the start line was talking with each other, having fun. … It was cool this morning, Andy Potts was hanging out (at the start line) just talking to people."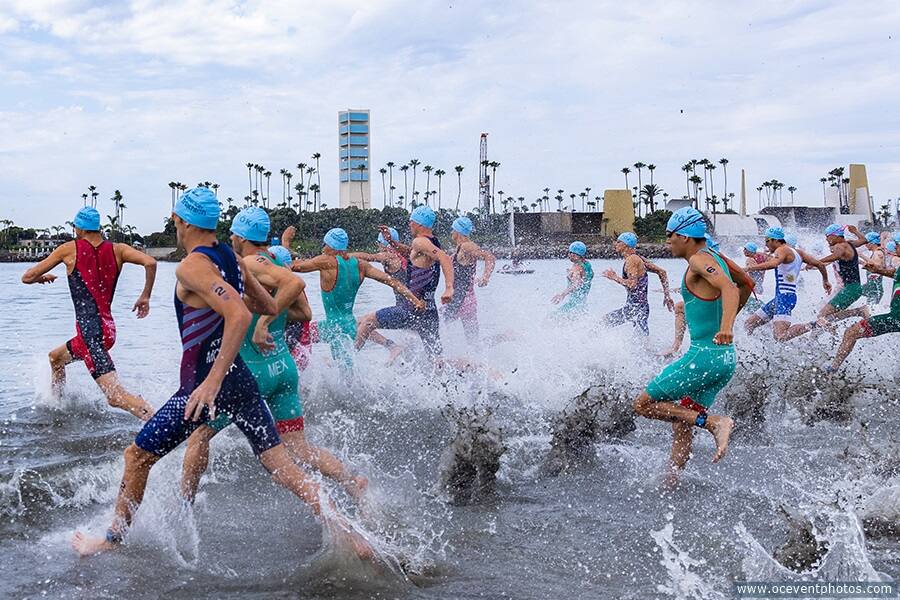 Jenna Haufler, 2022 Legacy Triathlon gold medalist and Pomona College
alum
"It was beautiful. Winning a race in California feels awesome. I went to school 40 minutes from here, so it does feel like I'm winning in my backyard and winning for California as a whole."
Edgar Macias, 2022 Legacy Triathlon relay division gold
medalist
"We have a great group with the South Bay Squad. It's an awesome community. You have people who are hardcore to people who just want to do triathlon for fun and get in shape. It's a great organization. I feel like it's not really a team, it's more like a family."
Davis Bove, 2022 America Cup Long Beach gold
medalist
"There aren't a ton of Americas Cups in the U.S., so it's always fun to race here in the U.S. This one is probably the nicest place to race in the U.S., plus the Olympics are going to be here in 2028, which is pretty cool."