Triathlete Gabriel Cobb: "I have Down syndrome and I have no limitations."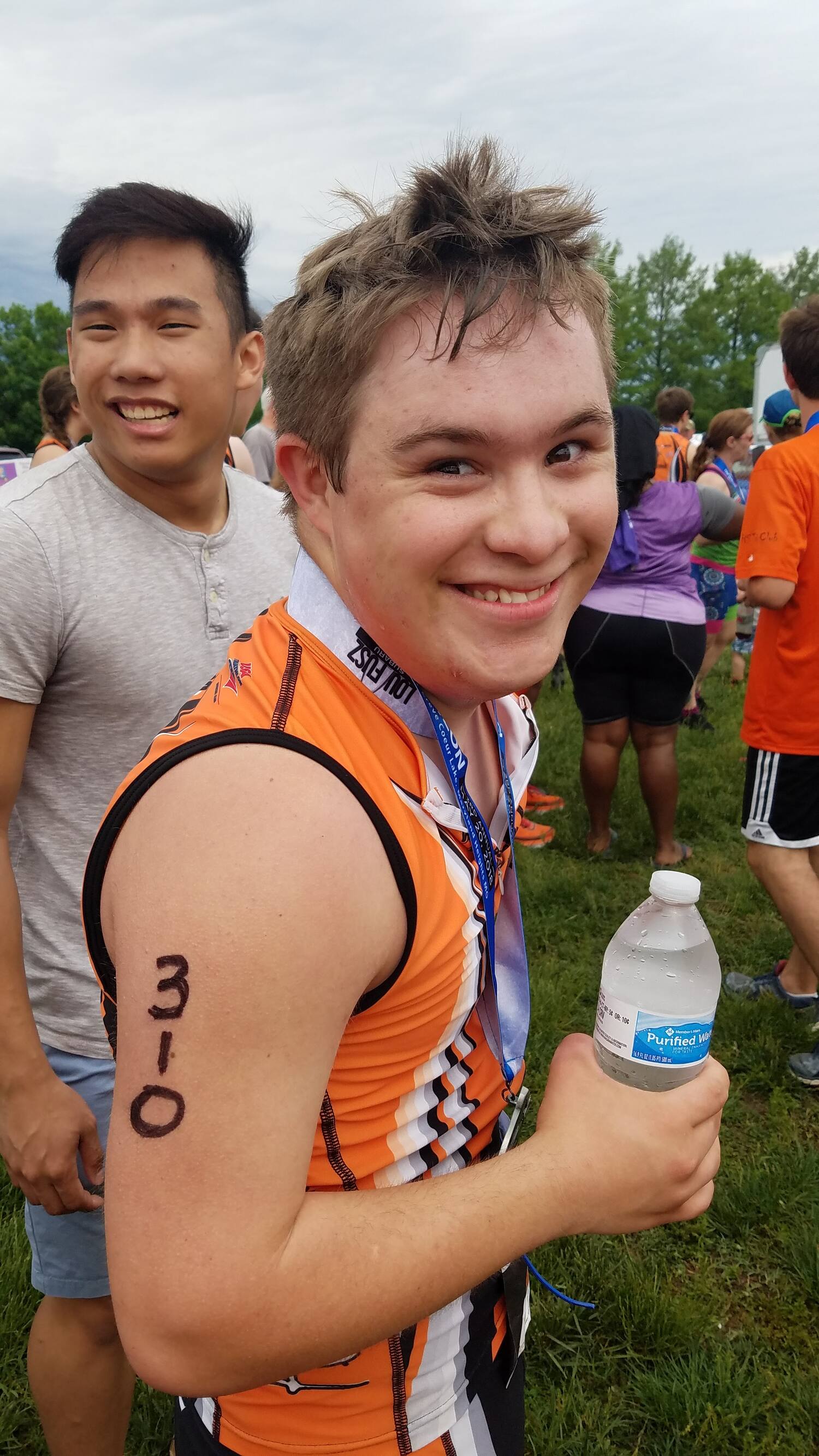 Gabriel Cobb, a 21 year old triathlete from St. Charles, Missouri, is breaking barriers, one race at a time.

Gabriel, who has Down syndrome and has completed 10 triathlons, wants to be an example of perseverance. A public speaker, Gabriel will share his story of overcoming challenges and the role triathlon has played in his life on Friday, March 17 at the United Nations in New York ahead of World Down Syndrome Day on March 21.

"I have Down syndrome and I have no limitations," Gabriel says.

Gabriel started swimming, running, and biking to help him stay in shape. In 2018, friends invited him to check out the HSTriClub, a USA Triathlon Club in St. Louis that assists high school kids in living a healthy lifestyle through swim, bike and run. A coach at HSTri Club saw Gabriel swimming at the YMCA and encouraged Gabriel to try his first triathlon.

"We are not sports people at all, so this was all new to us, but coach Dan (Engelhard), said Gabriel needs a goal to train for and that he can do a triathlon," said Gabriel's mother, Lori Cobb. "So we jumped all in to try!"

So, in 2018, Gabriel finished his first triathlon, a sprint sprint-distance triathlon with a 750-meter swim, a 20K bike ride and a 5K run at the University of Missouri.

He's now done 10 triathlons and loves the sport.

"I like the swimming. I love meeting new people. My legs are shaking and I'm tired after finishing, but I love overcoming challenges," Gabriel said.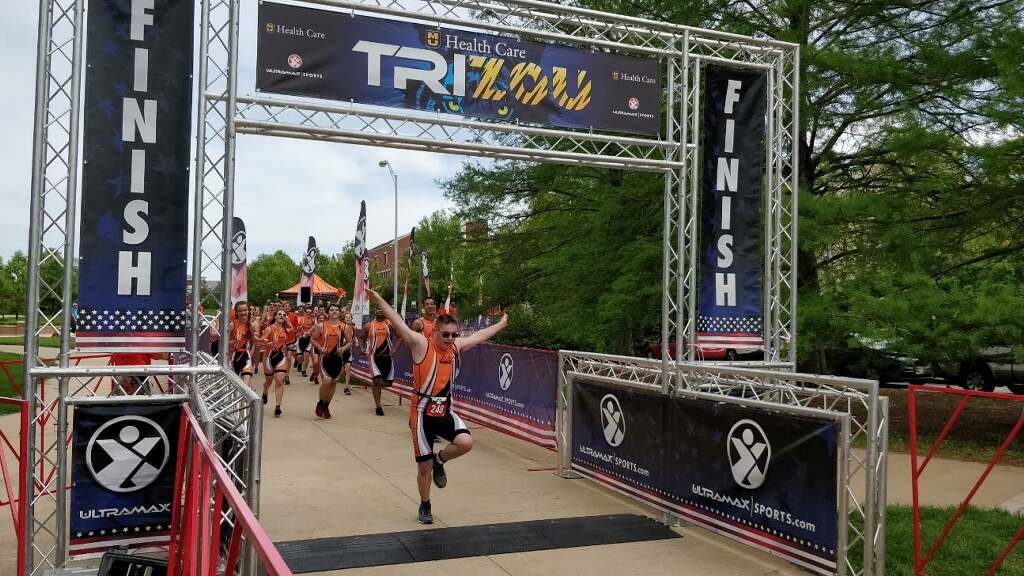 Training for swim, bike and run is a challenge for every athlete, and for Gabriel, the main challenges he faces as an athlete with Down syndrome are low muscle tone and flat feet, he said.


But every accomplishment comes with its challenges and Gabriel is well-equipped to overcome them, said his mother.
"We honestly don't know the limitations. The potential – we really don't know what all he is capable of," Lori said.

Gabriel says his coaches, Dan Engelhard and Matt Curry, are his heroes.

"They believe in me. They push me to get better," Gabriel said.

One of coach Dan and Matt's rules at races: every club member cheers on every finisher, from the podium placers to the last finisher.

"That would be me!" Gabriel says, displaying his impeccable comedic timing and sharp sense of humor.

So, when Gabriel nears the finish line, his HSTri Club teammates who have already finished their races come run alongside Gabriel in the final few strides, cheering him along the way.

"I love spending time with my teammates," Gabriel said.

"For him to have friends and fellow young people who have taken him in is really invigorating and so good for him mentally," Lori said.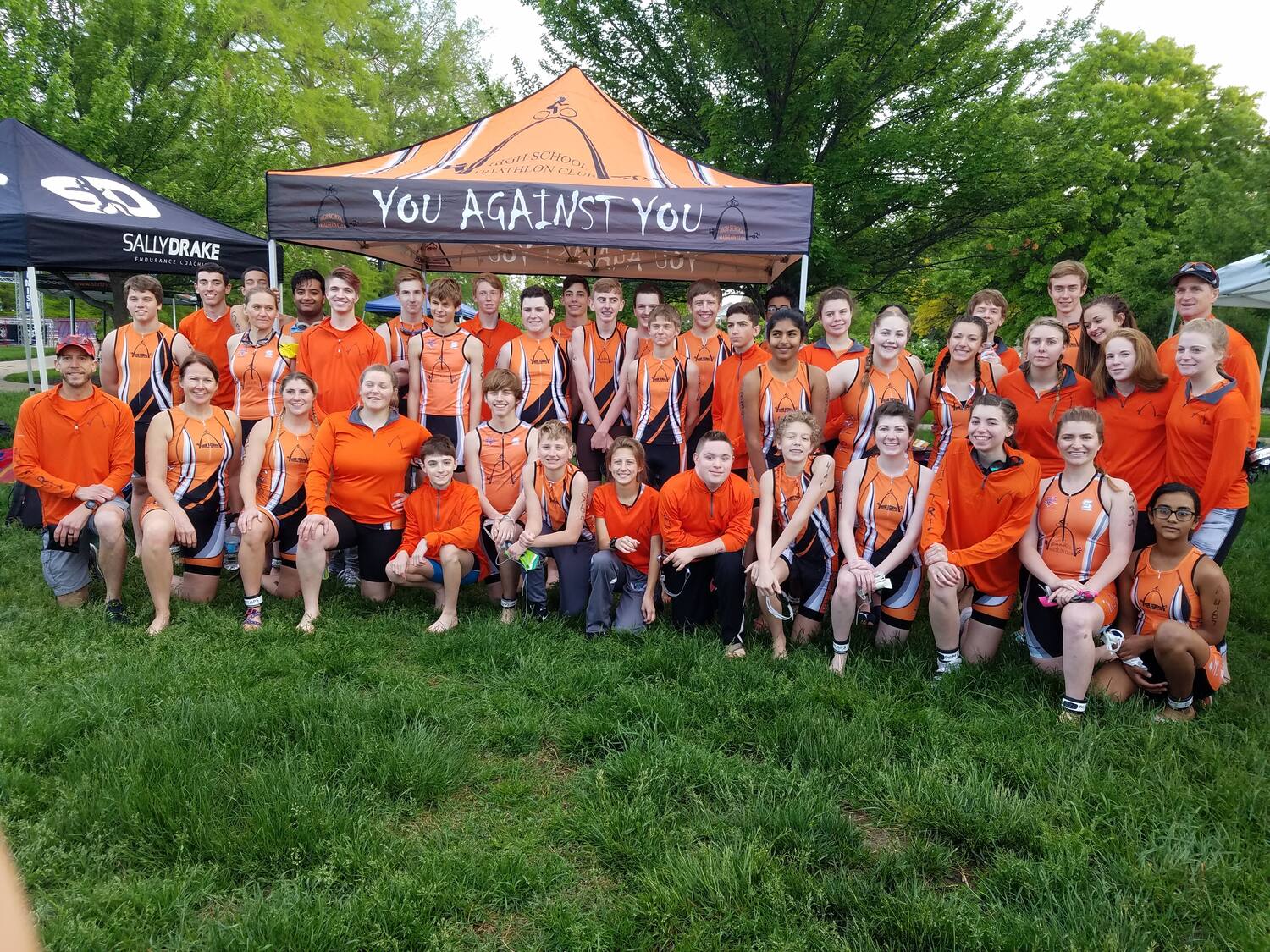 When he's not training for triathlon, Gabriel enjoys public speaking, playing the piano, taekwondo (he's working on his purple belt) and spending time with friends and family. One of his friends is Grace Strobel, a model and fellow young adult with Down syndrome. Together, the duo makes fun videos for Instagram (@gabriel.cobb_tri21) and TikTok.


Gabriel's public speaking has taken him to events in San Antonio and local high schools and colleges in Missouri where he talks about his experiences as a triathlete to illustrate the challenges and joys of his everyday life.


During his speech to the UN on March 17 in New York, Gabriel will talk about his family, his triathlon journey, overcoming challenges and raising awareness about Down syndrome. He wants to show the world the gift of Down syndrome and how he is well-equipped to overcome life's challenges.
"Triathlon has been so great for Gabriel. The community of people is so welcoming and he's been able to accomplish so much," Lori said. "We don't know where God is going to take him next. All these new adventures. They keep dropping into his lap with all these beautiful people who are willing to help Gabriel be a better person and we are all able to witness the joy of Down Syndrome."


Watch Gabriel's Speech at the United
Nations
Gabriel will speak at the United Nations on Friday, March 17, alongside other speakers at an event sponsored by the Center for Family and Human Rights ahead of World Down Syndrome Day. The presentations are scheduled for 1:15-2:30 p.m. ET. Watch the livestream at media.un.org/en/webtv.
Stephen Meyers is editor in chief of USA Triathlon Magazine.