USA Triathlon Awards 2019 Tri Week Lifetime Membership to Kyle Roberts
by Nick Hehemann, USA Triathlon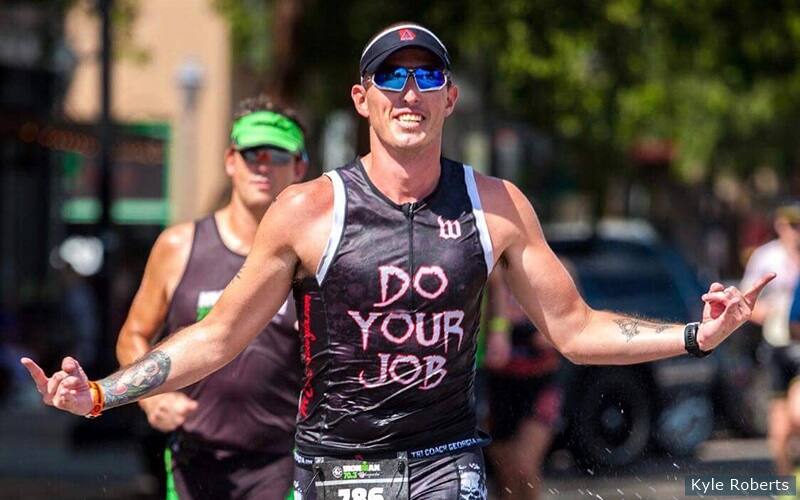 National Triathlon Week is a great time to celebrate the sport and recognize the way that it changes people's lives. Triathlon certainly transformed Kyle Roberts' life.
After hearing his powerful story and the role triathlon played in it, USA Triathlon has awarded Roberts a USA Triathlon Lifetime Membership, an annual prize given during Tri Week's #WhatsYourFinishLine campaign to one member in the community with a finish line that inspires.
Roberts, an age group triathlete from Aiken, South Carolina, was in a dark place not too long ago. What should have solely been a time of celebration in his life quickly turned to tragedy when his mother and aunt were killed by a drunk driver on January 8, 2011 — just weeks before his first child would be born.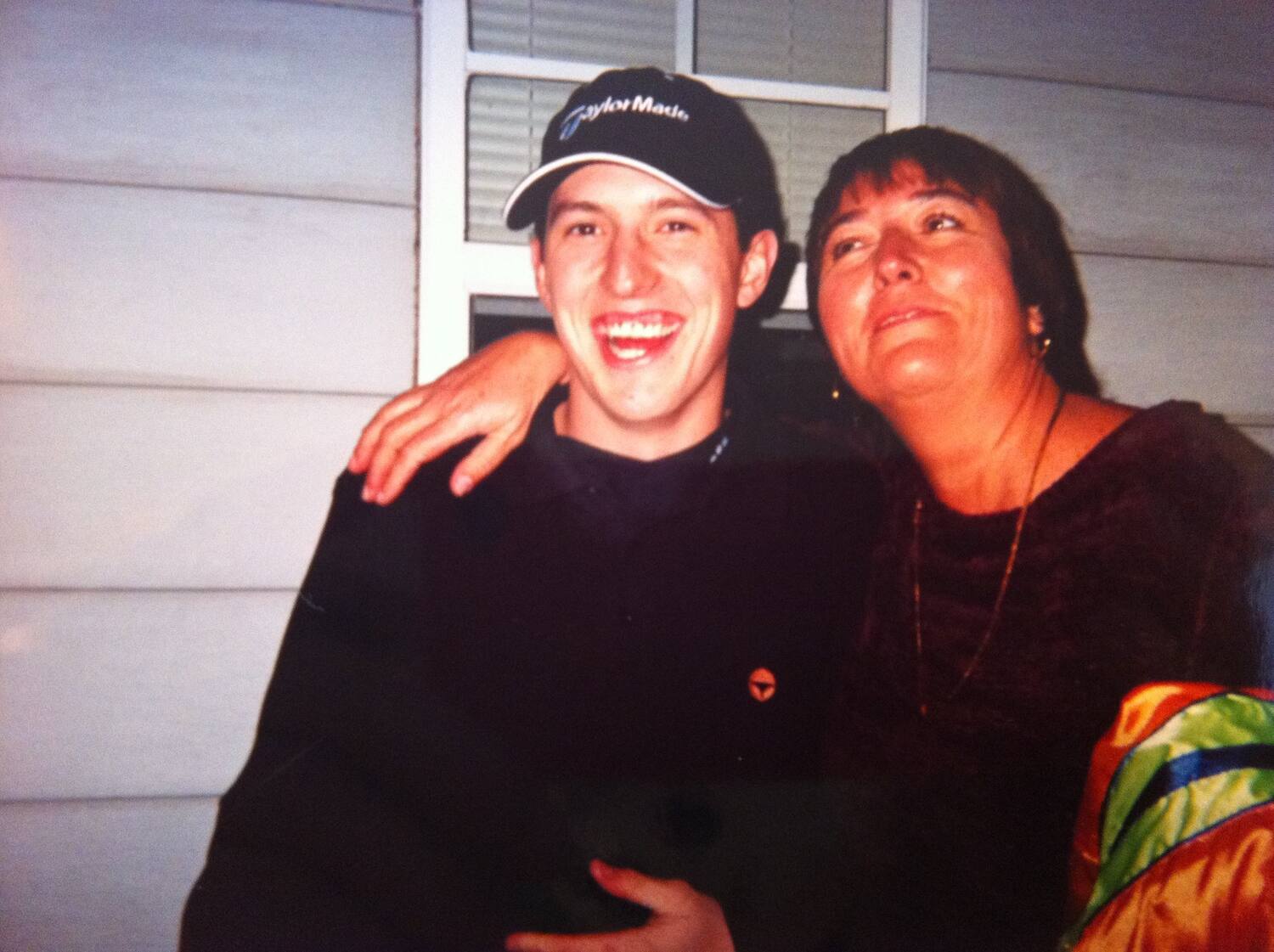 Consumed with grief, he turned to alcohol as a coping mechanism. It consumed him.
"The thing about alcohol is that for a while it helps, but your problems are still there the next day," Roberts said. "I felt that (alcohol) was the only way to get to sleep without my mind constantly thinking about the what if's."
But then, something clicked. He found help and he found sobriety — he's been sober for more than five years now.
When Roberts quit drinking, he knew he had to find a healthier way to deal with grief, a new finish line for him to conquer. For him, that was sport.
He began running. First, it was a local 10k. Then, it was his first marathon. A triathlon only made sense as his next goal, especially when he remembered a conversation he had with his mother about a year and a half before she passed away.
"We were at dinner talking about the (IRONMAN) 70.3 in Augusta (Georgia) and how awesome that would be to do," Roberts recalled. "We lived on the bike course and would watch them come by every year. I remember telling my mom that I would love to do that someday. Of course, she told me to do it."
After buying a bike and joining his local Tri club, he did. He started with a sprint-distance race in 2017.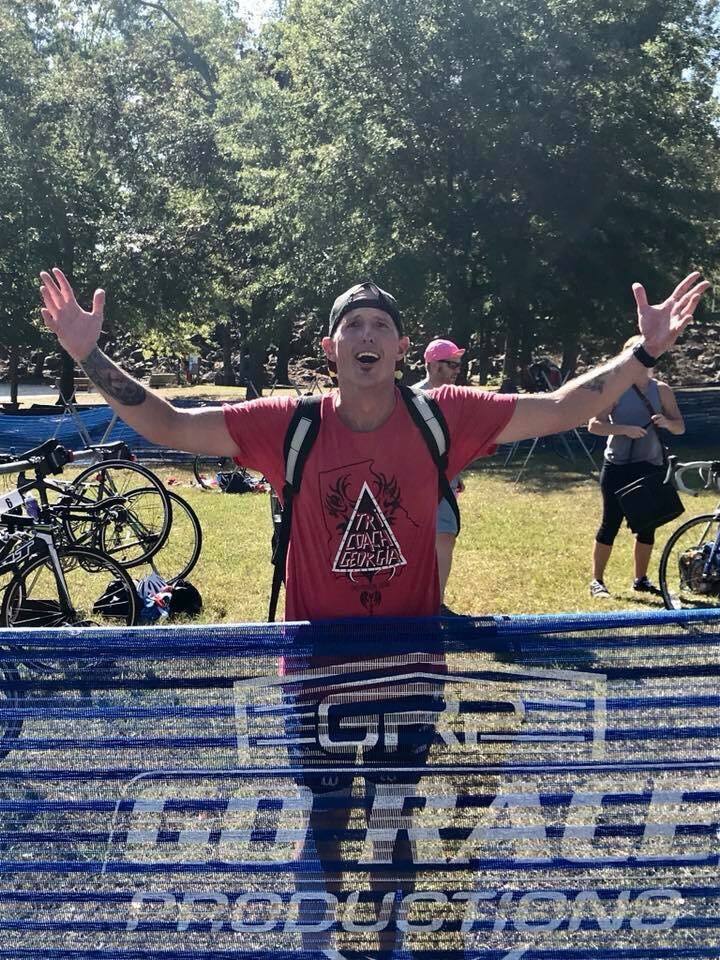 "I remember thinking to myself after the swim that I was crazy to think I could do this, but my mom's voice was always in my head telling me I could do anything."
Triathlon brought Roberts a healthy outlet, friendship, a supportive community and new challenges to chase. After the sprint, he raced IRONMAN 70.3 Augusta, completing the goal that he and his mother had talked about long ago.
The next finish line was IRONMAN Florida in 2018. He did it in just over 13 hours.
"For that race, I wanted to show my kids that if you have dreams and goals in life, you can do anything, as long as you work hard and have the mindset that it can be done."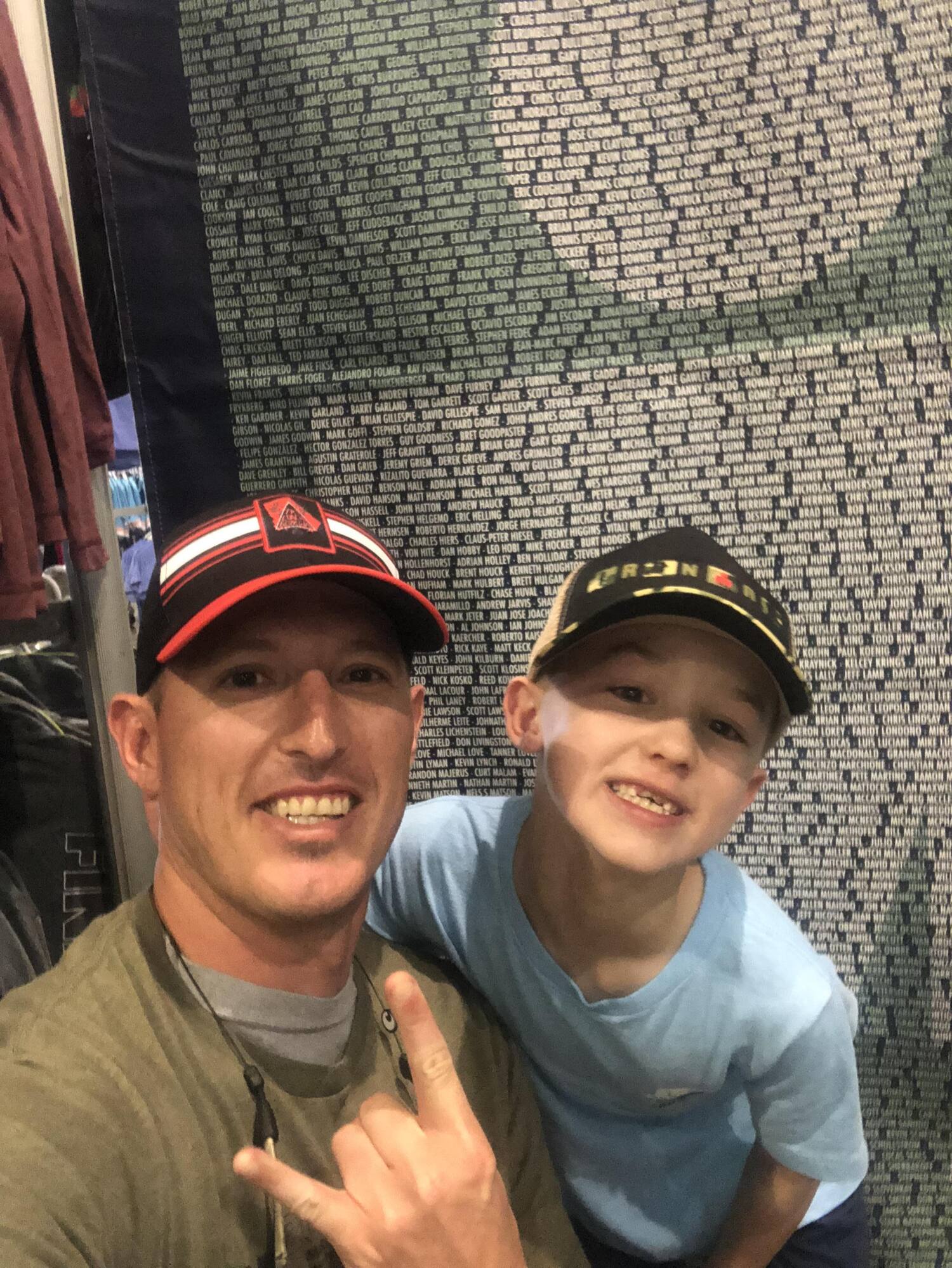 For someone who was once at such a low point, Roberts transformed his life. As an accomplished triathlete and loving father, it's a life that would make his mother proud.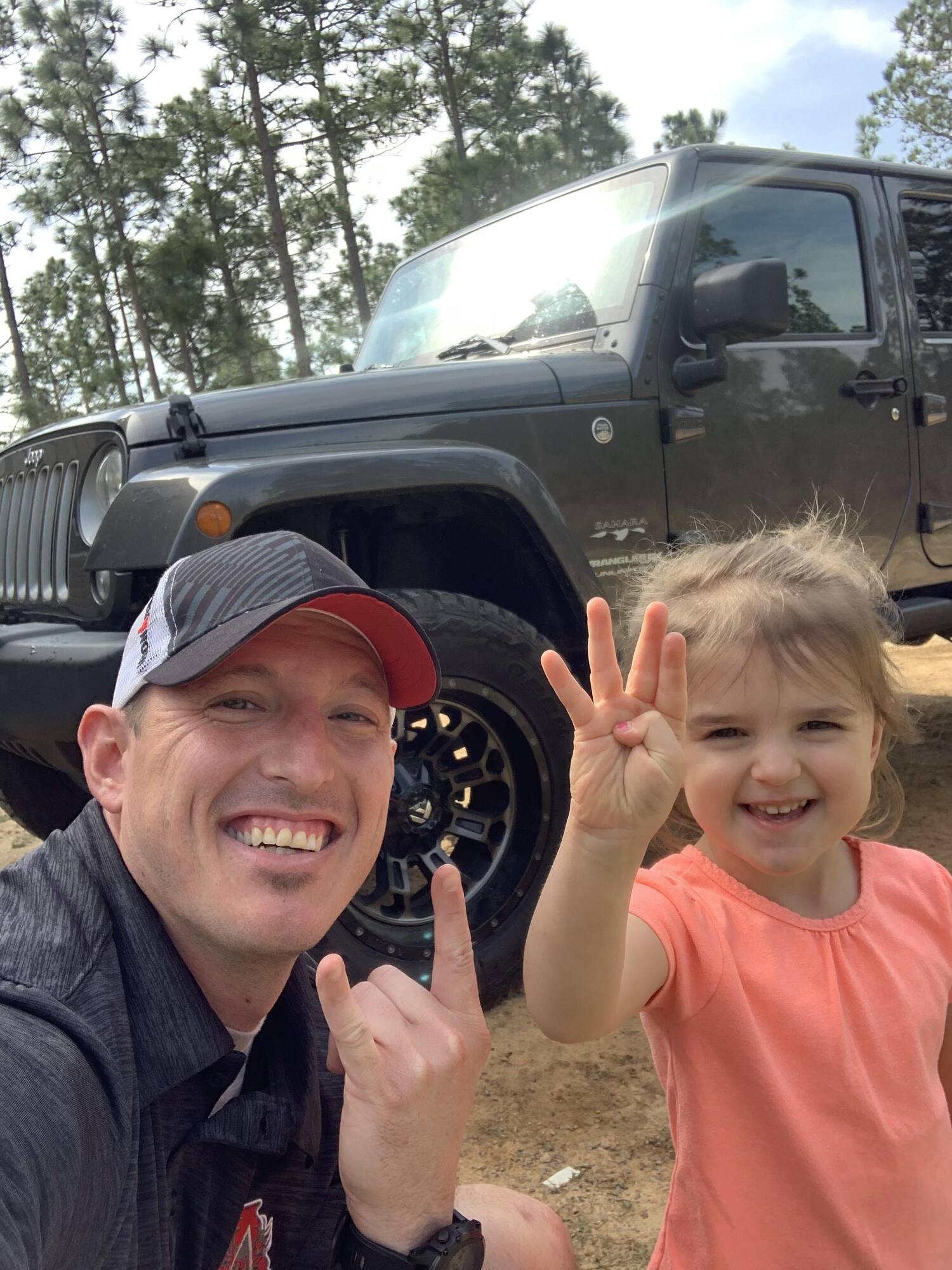 "I know my mom is looking down on me," Roberts said. "There's always this little voice that says you can do this no matter what the situation is."
During National Triathlon Week every year, USA Triathlon asks members of the multisport community, "What's Your Finish Line?" Here were a few of the other inspiring submissions we received this year from members of our multisport community.
Robbie "Rainbow" Gibbons — Lost more than 170 pounds in his Triathlon Journey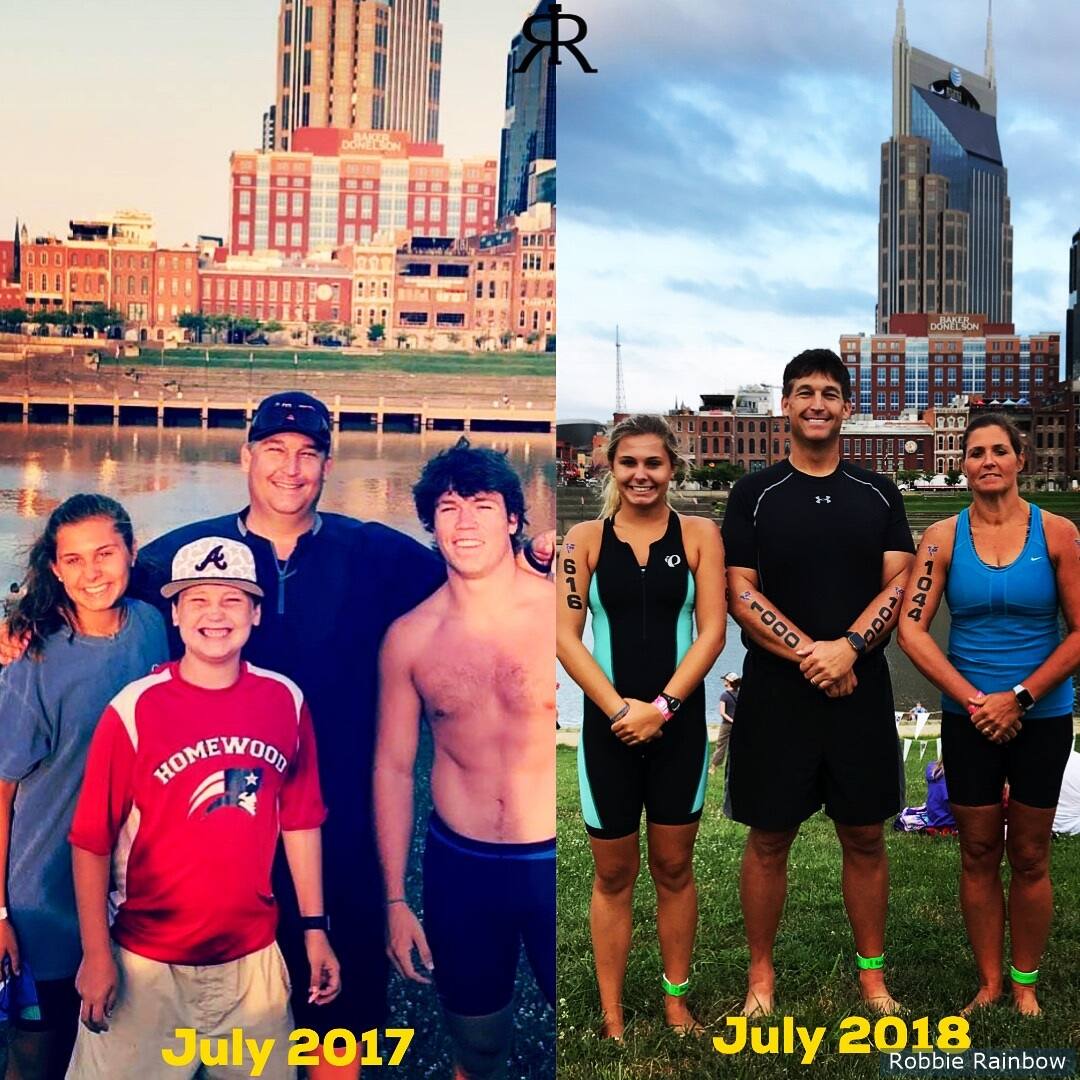 "I needed to get rescued from an island I was stranded on — an island of my own making. The triathlon was just my ticket to freedom. The freedom to be anyone or anything I wanted to be.
Over the past year, I've lost more than 170 pounds. My finish line is the transformation in my mind that happens during a triathlon. It's provided me with the mental toughness to believe that I can get through anything."
Janet Crane — Triathlon Helped her Cope after the Loss of her Son
"I returned to running about a month after the death of my son, and I honestly believe that setting race goals helps me to keep moving forward each day. It's hard to put into words what becoming a triathlete has done for me. It has allowed me to adjust my way of looking at life and has introduced me to many other athletes that are amazing and so supportive. Triathlon gives me focus.
This September, I will complete the Chattanooga IM and I will do it for my son, Jason. The last time we saw each other was Chattanooga. We met and spent the day together before he deployed to Afghanistan in 2011. For me, it's not just about the race — it's for Jason and keeping his memory alive. With the help of my faith in God and my son's inspiration, I will complete the race that is before me."
Barry Faust — Races through Cancer to Inspire Others and Honor Law Enforcement Officials Killed in the Line of Duty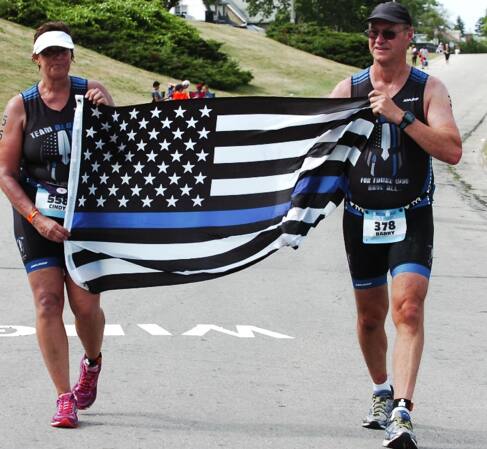 "Triathlons have and will continue to inspire me. It (the sport) has given me the hope to continue fighting and to continue to enjoy what I like doing, and to just enjoy this precious life. I continue to support less fortunate individuals through Team BlueLine fundraising for families of law enforcement officials killed or seriously injured in the line of duty.
Lastly, I will be racing for myself and all those suffering from this horrible disease, letting cancer know that it can slow me down, but it will not stop me. My mantra has been: I may have cancer, but it will not control me."
Leah Kaplan — Chasing her Athletic Dreams as a "Differently Abled Woman"
"Disability doesn't have to be seen to call it a "disability." I don't like the word disability. I've never considered myself as "disabled." I like to classify myself as a differently abled woman. I was born with one arm.
That never stopped me from participating in sports. So many people have asked me, 'How do you do that one handed?' And, my response was always, 'How do you do that with two hands? Don't you get all tangled up?'
I do things differently. It doesn't mean I shouldn't do it.
In 2016, I started to get inspired by other triathletes I met. I decided to give running a shot. Now, I am one week away till my first half IRONMAN!
I want to be seen as the triathlete who embraced here differences through triathlon racing. Don't let anything, not even a part of you, stop you from doing what your heart says. We are all differently ABLED!"