USA Triathlon Announces National Triathlon Week Lifetime Membership Winner
What's your finish line? It's a question we asked everyone during National Triathlon Week. For some, it was the next race or the next athletic goal to achieve. For others, the finish line was something larger, something deeper and more personal than simply crossing the finish line of a triathlon.
Seeing the responses was the best part of the week. As more and more submissions kept pouring in, we were reminded of the positive impact the sport of triathlon has had on so many people.
Stephanie Van Bebber is one of those people. Her story inspired us, and we're hoping it inspires you, too. Her strength, dedication and commitment to reach for not only a big finish line, but also mini-finish lines along her journey is why she's the winner of our Tri Week "What's Your Finish Line" contest. You can read her submission below.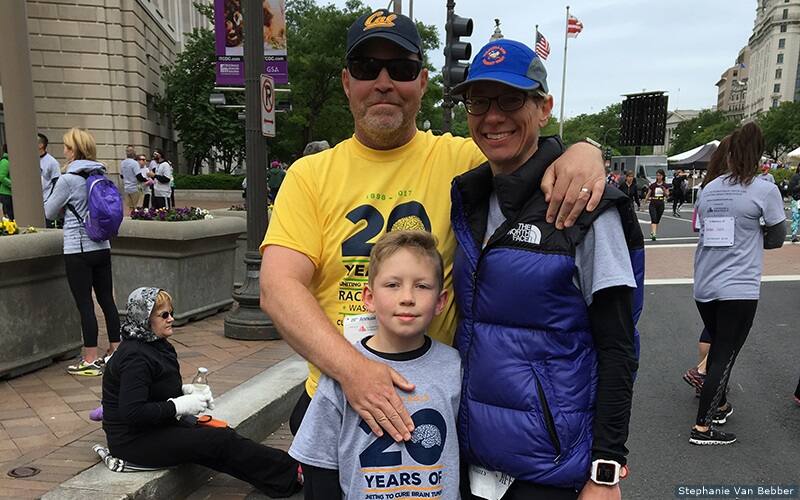 In 2015 I badly needed a finish line that would bring me joy. That's when triathlon found me. I'd spent the previous four years riding a cancer roller coaster with my husband who was diagnosed with a brain tumor that turned everything upside down. We went from having a life filled with plans and goals to finish, to hoping the finish line would never come. Like everyone who deals with serious illness, our plans and goals had become contingent on that next appointment.
Exercise has always grounded me and it did then too, but it was triathlon that ended up giving me the strength to reach for a finish line that made me smile. I met a small group of triathletes at Lifetime Fitness who encouraged me to keep coming to cycle class and gave me the confidence to sign up for a triathlon. It was not without trepidation that I wrote a date on my calendar – my mind running crazy with, "what if his health declined and I couldn't compete?" But, something amazing happened among those dedicated and sometimes crazy triathletes I had befriended. As the training days evolved and the race drew nearer and nearer, I knew I'd be there.
That was four years ago, and every day now I reach mini-finish lines and stretch for bigger ones because of triathlon. Each day of training fills my cup and gives me the strength to keep up this life I'm so lucky to have. My husband is still living with this disease and I won't say it is easy, but I'm in control of my finish lines now. And I dream big now, like World Championship big with podiums and flags. Of course, there are still some scary endings, but I trust at the finish along with fear and pain there will also be strength, courage and support among my fellow triathletes. I've seen it already in this great sport.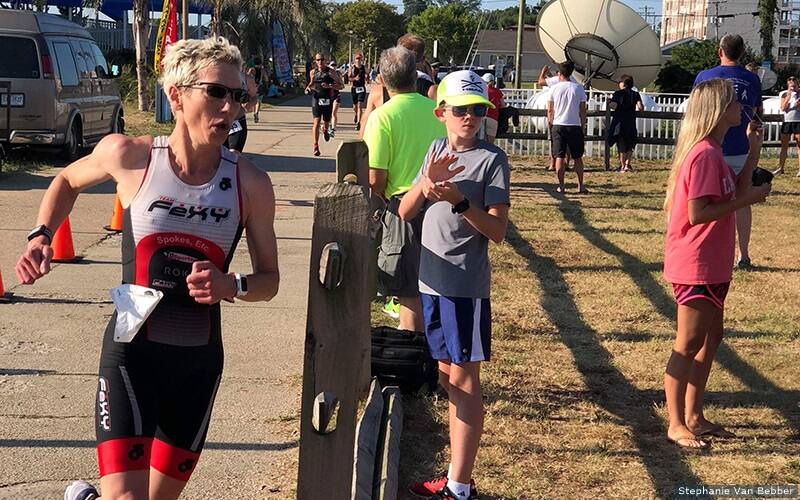 For winning our "What's Your Finish Line" contest, we've awarded Stephanie a free USA Triathlon Lifetime membership. Whatever finish lines she finds moving forward, we hope our sport continues to fill her and her family with strength, courage and support.