March 08 2023 Celebrating Women's Accomplishments in Triathlon
The multisport community is filled with powerful women who are collectively forging positive change and ensuring that spirit of multisport continues to become a place for everyone. This International Women's Day and throughout the rest of Women's History Month, we want to shine a special light on the women who inspire us every day. Do you have a story that you know will inspire our community? Submit your story here.
USA Triathlon Member, Katie Zornes, struggled for years with depression, amplified by the loss of her mom at an early age. In adulthood, she struggled with maintaining both her physical and mental health. In 2021, she was told by a medical team that she had hypertension. Instead of focusing on the end goal, she focused on taking action, which prompted her to create her list of 22 hard things to complete in 2022.
In her words, "Instead of making a goal to lose weight, I decided to meet myself where I was. I started with one hard thing: brushing my hair every day. My courage grew from there, and that's when I made my list: 22 Hard Things in 2022. I made the list to chase my joy, feel better, and remind myself how capable I am. As I shared my story on Instagram and TikTok, my life transformed. Now I'm on a mission to convince others that they can do hard things and that they are strong, capable, and worthy of the life they want to lead, just as they are."
One hard thing Katie did was a triathlon, where her smile and feeling of accomplishment radiated throughout her entire race. With over 200,000 followers across her Instagram and TikTok, it's safe to say Katie's story is continuing to change the lives of those who encounter her both during her adventures and online. We can't wait to see follow along as Katie completes her 23 Hard Things in 2023.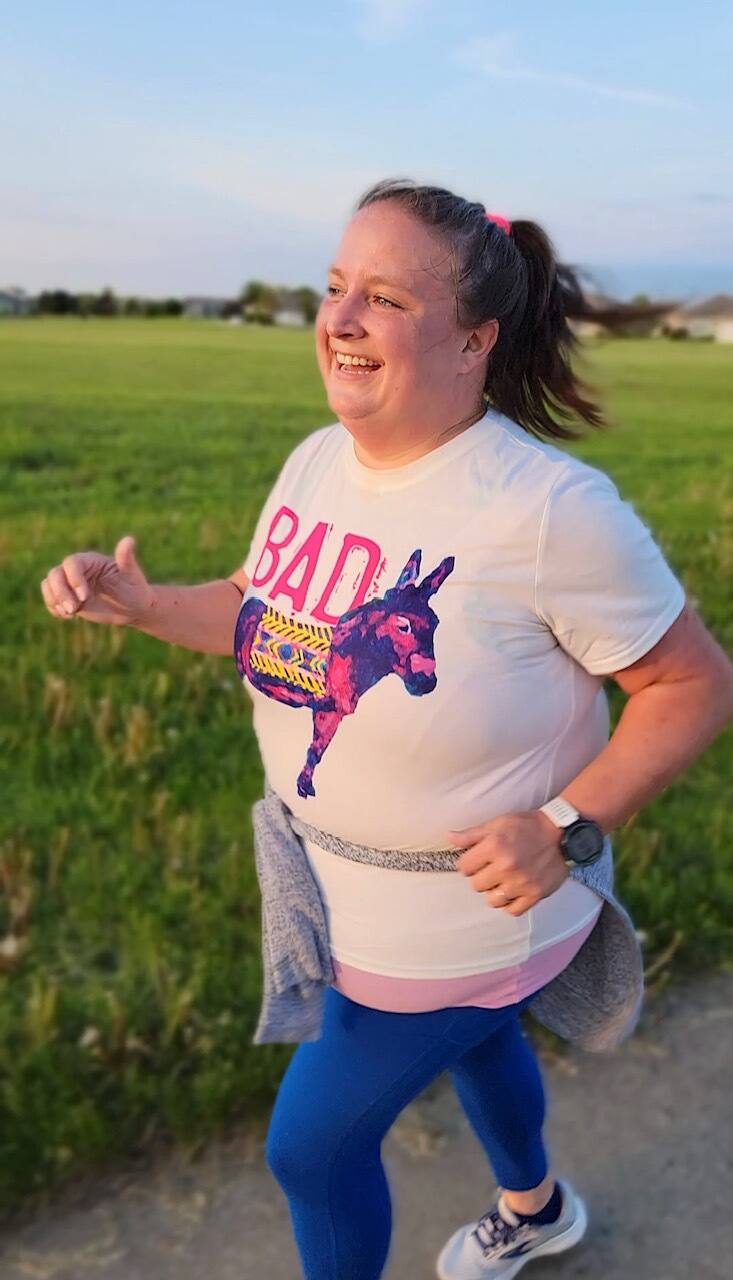 Multisport is for everyone, and USA Triathlon Clubs like Team Go Big are helping our community continue to advocate for body acceptance and creating an environment that all bodies are welcome, supported and important. What these athletes and many others are doing to ensure that our sport has a place for everyone embodies International Women's Day 2023's theme: #EmbraceEquity.
Live Feisty is a progressive media company founded in 2017 by Ironman Champion Sara Gross who holds a PhD in Women's History. They endeavor to share new voices and fresh perspectives from an empowered, active community.
At the 2023 Endurance Exchange, Sara led a panel discussion the future of the fitness industry. Feisty produces several podcasts that promote inclusivity and advocates for creating conversation and resources around women in sports including podcasts about body positivity, continuing to stay active through menopause and mental resilience.
In October 2022, when Chelsea Sodaro crossed the finish line at Kona in 8 hours and 33 seconds, she became the first woman from the United States to win the IRONMAN world title in 25 years, the first "rookie" to do so since 2007, and the first new mom. After she broke the tape on a historic women's race day, Sodaro threw her arms up, looked around in disbelief, and walked straight to hug her husband, Steve, and their young daughter, Skye.
"This is the culmination of things being right in my life, but the greatest gift at the finish line is my little 18-month-old," she said to the crowd. "This is a family operation. Making this work is really freaking hard, so this is for them."
Natascha Badmann picked up the sport when her daughter was 12 and started winning her six world titles a few years later. Nicola Spirig took silver at the 2016 Olympics when her first kid was 3 years old (and then came back again to top-level Olympic racing after having two more kids). In recent years there have been more and more mothers returning to racing: Meredith Kessler, Rachel Joyce, Mirinda Carfrae, Sarah True, and Olympic Medalists Katie Zaferes and Gwen Jorgensen.
As we continue to be inspired on our Professional Tri Moms as they compete on the world stage, we are equally as inspired daily by all the Tri Moms who make time to train in between their busy lives, and by the moms who are the cheerleaders for their Tri Kids. From flat tires to finish line smiles, thank you for encouraging your peers as well as the next generation of multisport athletes.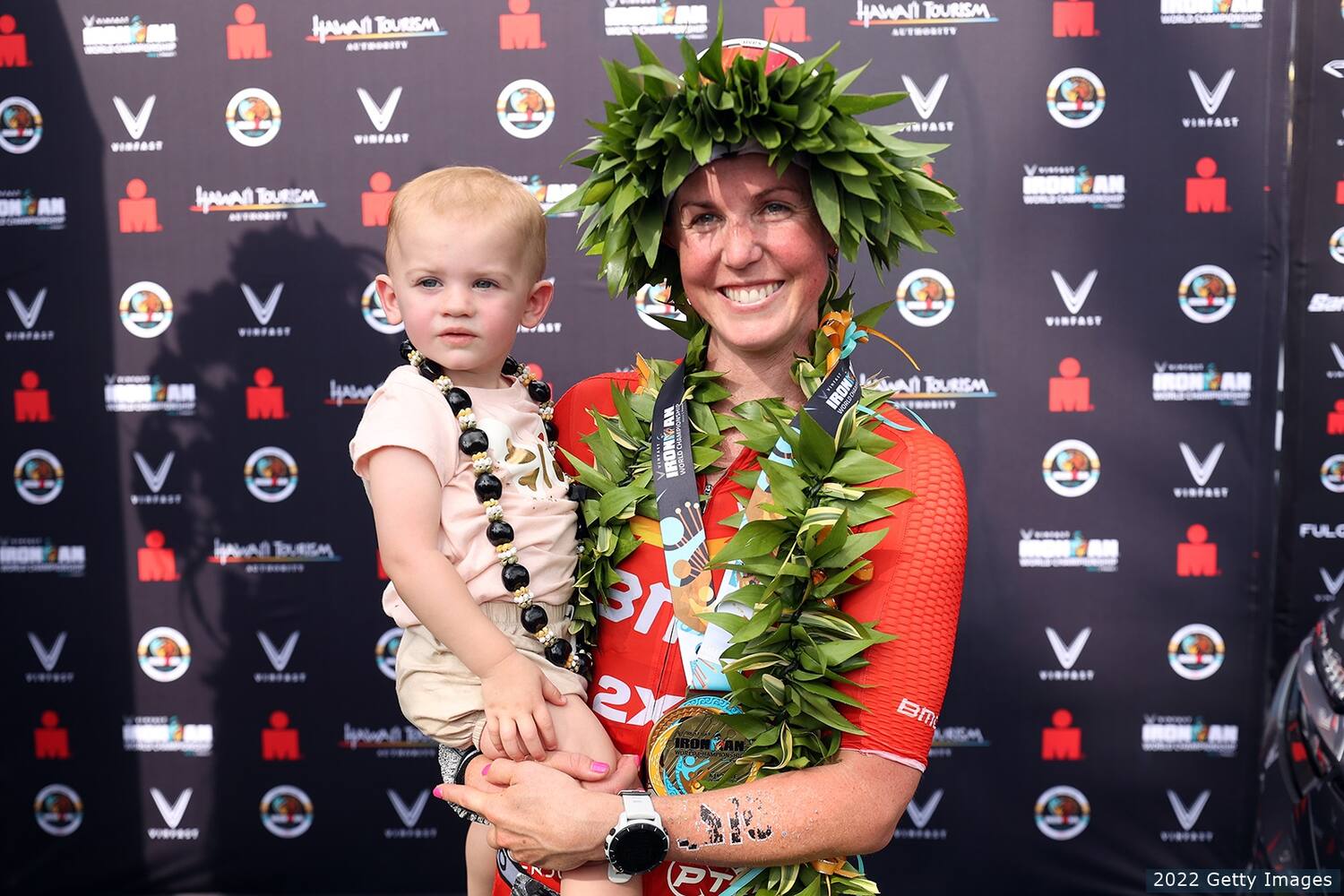 In January 2014, the NCAA overwhelmingly approved triathlon as the next Emerging Sport for Women for NCAA Division I, Division II and Division III member institutions. Since then, women's collegiate triathlon programs have been making history, offering female triathletes across the country the opportunity to be NCAA student-athletes and participate in competitive draft-legal racing.
In 2018, Hampton University became the first HBCU to start an NCAA Varsity Triathlon program. Arizona State University has not lost a National Championship Title since fielding their first team in 2016, and this March, the U.S. Naval Academy became the 13th NCAA Division I program as well as the first Military Academy to offer Varsity Women's Triathlon.
Now with more than 40 participating NCAA programs, triathlon is now on the doorstep to becoming a full-fledged NCAA Championship Sport!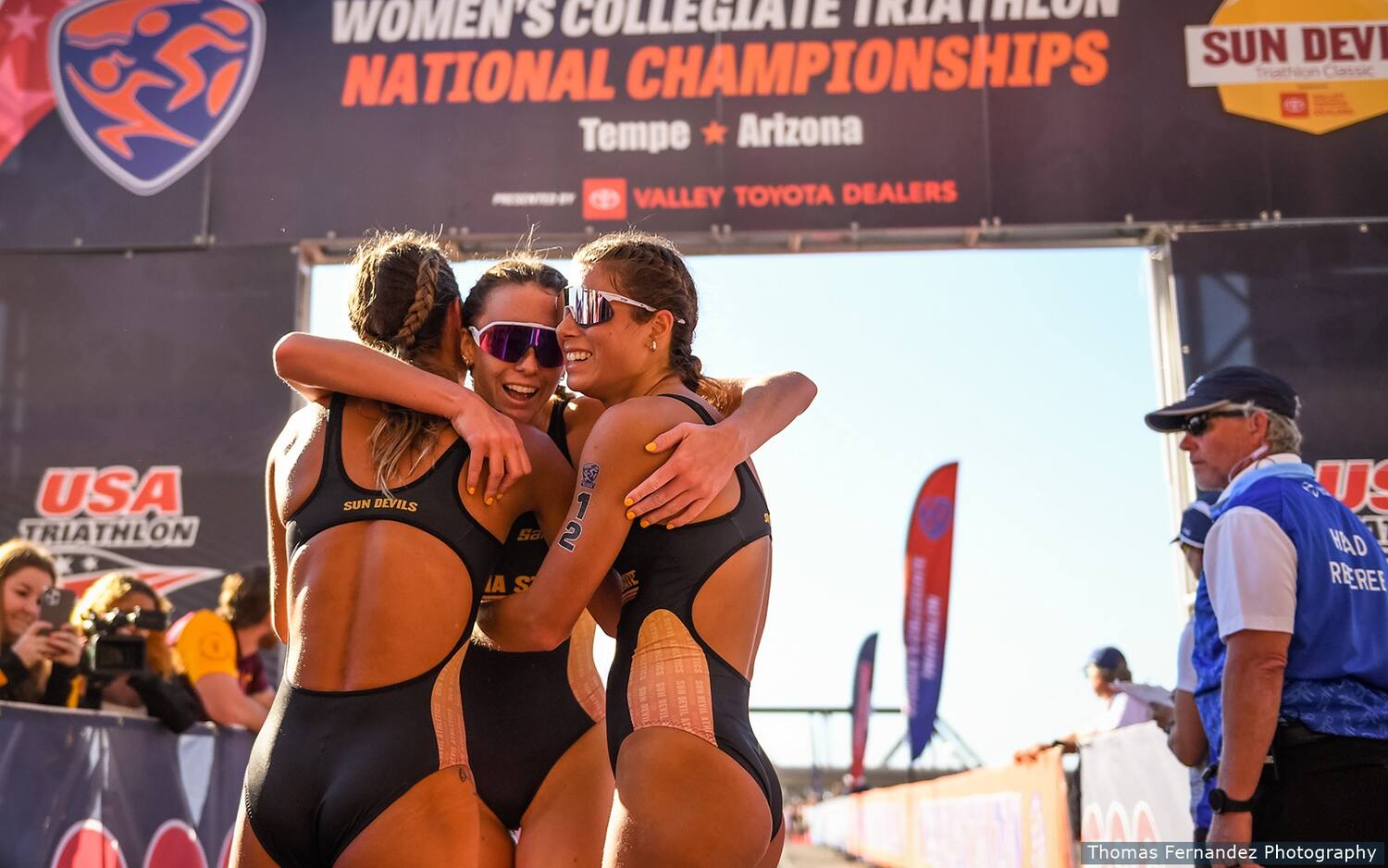 U.S. Elite Paratriathlete, Deb Chucoski began her journey in triathlon in 2009. Deb has Stargardt's disease which is a degenerative disease that affects her vision. As her vision continued to decline, she recognized she was not able to see in the water and the bike portion was also becoming not safe. So she decided to pause participating in abled-body triathlon. After having two daughters, she made the decision with her family that she would pursue paratriathlon starting in 2020, and after racing with a local athlete in her community, the passion was reignited.
While watching the Tokyo Paralympics she said, "I'm just sitting there right in front of my TV crying because I knew I could do that. I knew I had the motivation and the self-discipline; I just needed some help along the way and that's where USA Triathlon came right alongside me. They gave me the opportunity to go in Alabama to a talent ID camp and that is where I got hooked up with a coach right away."
In 2022, Chucoski debuted on the international stage, competing at World Triathlon level events and making the podium in each appearance. Racing in the PTVI category as a visually impaired athlete, Chucoski, alongside her guide Ericka Hachmeister, earned the bronze medal in her first-ever World Triathlon Para Series showing in Montreal, Canada. She also earned the silver at the 2022 World Triathlon Para Cup Alhandra in Portugal and represented the U.S. at the 2022 World Triathlon Para World Championships.
With Deb's story just beginning to take flight, we are excited to see where her Paralympic journey takes her!
Yvonne Spencer and Fast
Chix
Colonel Yvonne Spencer started her endurance journey training with friends, finding encouragement and accountability from her first marathon in 1997 through her 2018 IRONMAN. A Commander in the U.S. Air Force, Colonel Spencer has been a trailblazer and a leader throughout her 25-year career. A USA Triathlon Certified Coach, founder of USA Triathlon Club Fast Chix and member of the USA Triathlon Board of Directors, Spencer shows us why community matters — and reminds us we were all beginners.
"I think we can all take a step back and recognize the process of learning this sport – we all need to stop sometimes and teach the sport from the ground up, rather than talking down to folks that may find it complicated," she said. "What we try to do at FastChix is to remove excuses and provide opportunities — whether it's volunteering, doing a relay or jumping in that first sprint race. If I get you to a race site, I am pretty confident you'll be training the week after."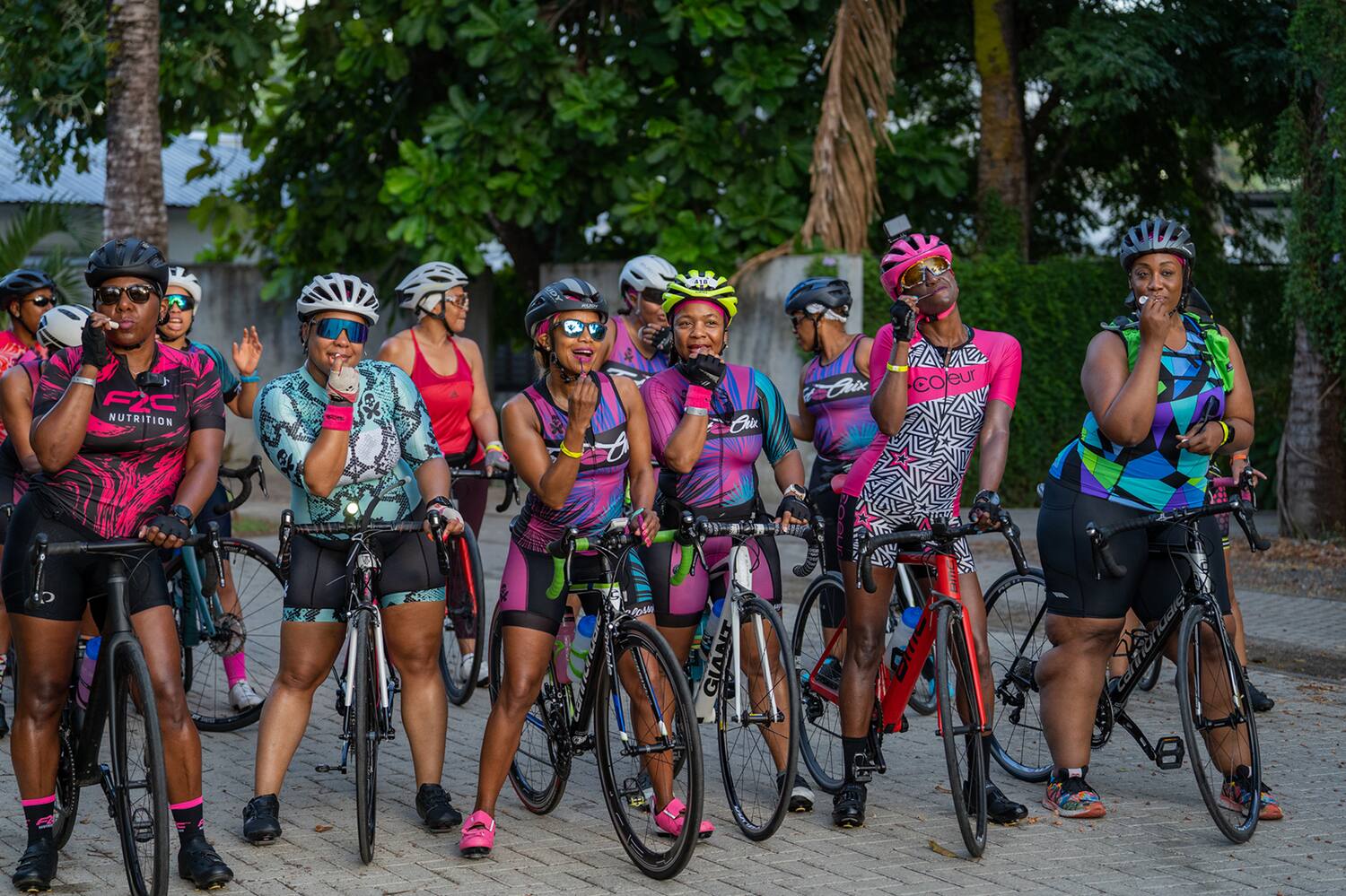 With over 175 female USA Triathlon Race Directors, not only are there more women competing, there are more women shaping our sport through creating inclusive events. Of our 50 State Championships, 17 of the those events are directed by females. Additionally, USA Triathlon's newly launched Women's Series highlights prominent women's races across the country that give female athletes, from beginner to experienced, a space to celebrate and engage with other women in the multisport community.
The Female Pioneers of the
Sport
And lastly, we recognize some of the early female pioneers in our sport who established gender parity as one of the core tenets and guiding principles for the multisport community. Judy Collins co-created the epic one-day Hawaii Ironman event, along with her husband, John. Lyn Lemaire in 1979 became the first woman to compete in the Hawaii Ironman Triathlon. In 1982, Julie Moss captivated a global audience with her crawl to the finish line at the Hawaii Ironman. The next year, Sally Edwards published the first book on triathlon: "Triathlon: A Triple Fitness Sport," offering a comprehensive guide for training for "a total new fitness" based on her own experience in the sport. Edwards also went on to write the first book specifically focused on triathlon training for women, "Triathlons for Women. Now, she is the Founder and CEO of a heart rate training company and continues to be a lifelong advocate for women in sport and the Multisport community.
These are only a few women who are shaping our sport and forging lasting change in the world. We are excited to celebrate the achievements of women in our community throughout the year, but especially during Women's History Month.
Do you have a story that you know will inspire our community? Submit your story here.
USA Triathlon is proud to serve as the National Governing Body for triathlon, as well as duathlon, aquathlon, aquabike, winter triathlon, off-road triathlon, paratriathlon, and indoor and virtual multisport events in the United States. Founded in 1982, USA Triathlon sanctions more than 4,000 races and connects with more than 400,000 members each year, making it the largest multisport organization in the world. In addition to its work at the grassroots level with athletes, coaches, and race directors — as well as the USA Triathlon Foundation — USA Triathlon provides leadership and support to elite athletes competing at international events, including World Triathlon Championships, Pan American Games and the Olympic and Paralympic Games. USA Triathlon is a proud member of World Triathlon and the United States Olympic & Paralympic Committee (USOPC).