Fred Sommer of Sommer Sports Has Been Producing Triathlons in Clermont, Florida for 40 Years. And Isn't Slowing Down Any Time Soon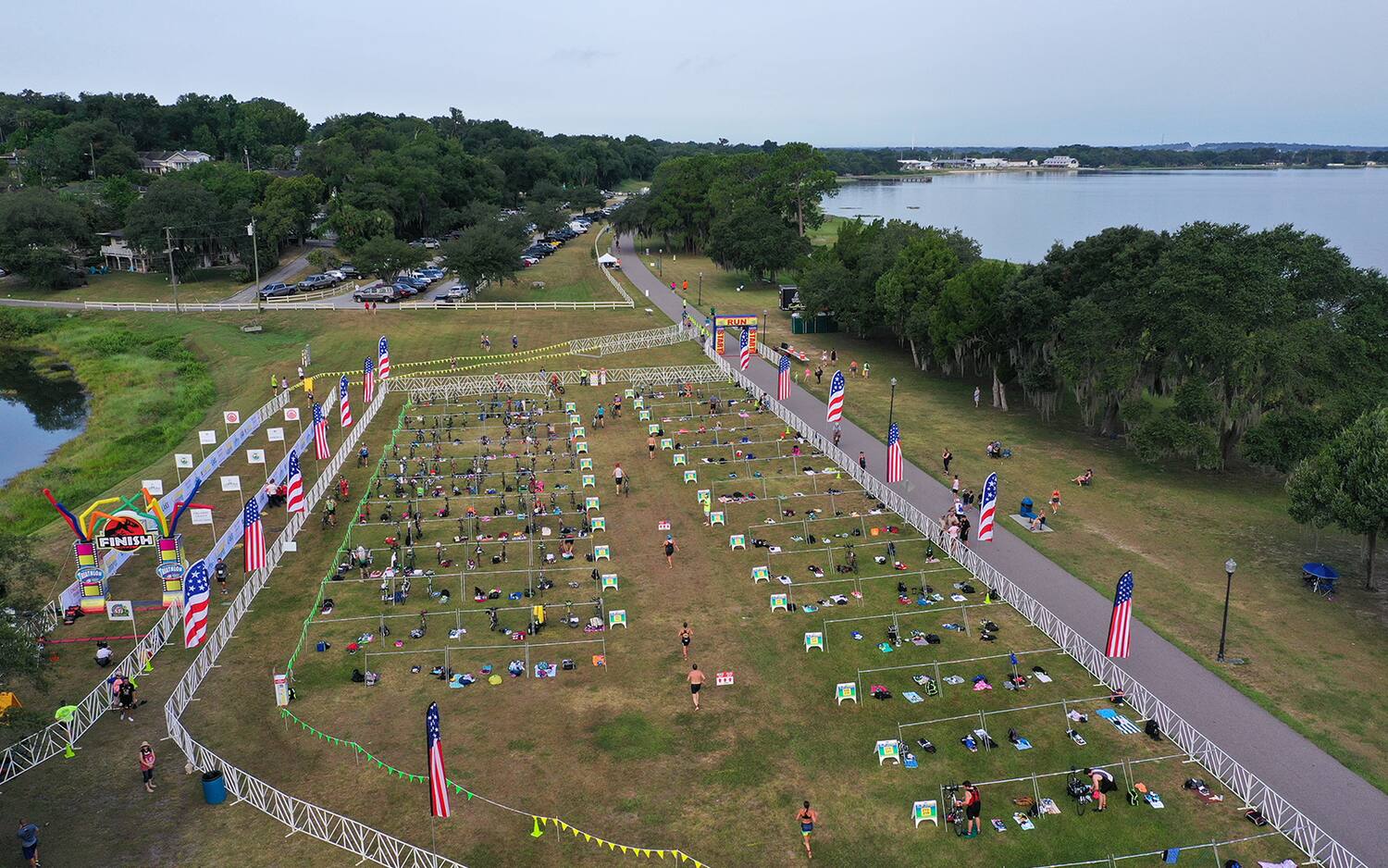 CLERMONT, Florida — In 1983, Clermont resident, avid runner and nursery owner Fred Sommer participated in his first triathlon and fell in love with a sport that combined swimming, biking and running.

The next year, Sommer organized the first Great Clermont Triathlon, which became an immediate hit with athletes. It wasn't long before Sommer was able to turn his one-race experience and passion for triathlon into a successful event business, Sommer Sports, that now celebrates its 40th year anniversary.

This weekend, March 11, triathletes and enthusiasts arrive in Clermont to participate in the 40th annual AdventHealth Great Clermont Triathlon, the traditional triathlon season opener for Clermont Triathlons.

"Back then, triathlons were new with only a few events in Florida," Fred Sommer said. "I knew Clermont would be an ideal venue for a triathlon, so I decided to start one here so my triathlon friends and others in Florida would have another race to enter."

Sommer Sports portfolio of events grew even more and helped establish Clermont as the "World Triathlon Destination," bringing hundreds of thousands of athletes to Clermont, from all 50 states and more than 35 countries. Sommer Sports, with Fred at the helm, has produced nearly 300 triathlons in Clermont, including multiple State, Regional and USA Triathlon National Championships, along with the National Senior Games Triathlon and Special Olympics USA Games Triathlon. Sommer Sports is believed to be longest-running triathlon production company in the United States, having produced triathlons for 40 consecutive years.

In 1985, the year after the inaugural Great Clermont Triathlon, Sommer introduced a Biathlon (now called Duathlon), Sprint Triathlon, Kids Triathlon, and a Half-Iron Distance Triathlon to Clermont. It was that Kids Triathlon where four-time U.S. Olympic Triathlete, Hunter Kemper, participated in his first triathlon.
More events were added to the Clermont schedule, including the Great Floridian Triathlon, the longest running independent full-distance triathlon in the country. For nearly a decade Sommer Sports also operated a national triathlon series, the TriAmerica National Triathlon Series Tour, that took place in multiple states across the U.S.

When asked how much longer he plans to do this, Fred Sommer said, "Sommer Sports has grown with the sport and changed with the sport, and it is part of a lifestyle that I am very passionate about. There is a whole new generation of athletes waiting to experience multi-sport, and we are experts at creating awesome event experiences! I still enjoy what I do so no exit plan is on the immediate horizon."

For a complete calendar of upcoming Sommer Sports Events, visit the events calendar here.
About Sommer Sports and Sommer Sports
Events
With four decades of event experience, Sommer Sports is one of the most respected names in the event industry. Besides managing its more than 20 owned events, Sommer Sports provides turnkey event solutions, event management, equipment rental, and chip timing to dozens more events each year. For more info on Sommer Sports Events please visit www.SommerSportsEvents.com.
Share Your Triathlon
Story
Love racing great local USA Triathlon events like Great Clermont Triathlon? Tell us about your favorite local race and your triathlon story here.
USA Triathlon is proud to serve as the National Governing Body for triathlon, as well as duathlon, aquathlon, aquabike, winter triathlon, off-road triathlon, paratriathlon, and indoor and virtual multisport events in the United States. Founded in 1982, USA Triathlon sanctions more than 4,000 races and connects with more than 400,000 members each year, making it the largest multisport organization in the world. In addition to its work at the grassroots level with athletes, coaches, and race directors — as well as the USA Triathlon Foundation — USA Triathlon provides leadership and support to elite athletes competing at international events, including World Triathlon Championships, Pan American Games and the Olympic and Paralympic Games. USA Triathlon is a proud member of World Triathlon and the United States Olympic & Paralympic Committee (USOPC).