News
Features
Duathlon
Aquathlon
Aquabike
Multisport National Championships Festival
Team USA
What is duathlon, aquabike and aquathlon? Learn about the different multisport formats
While triathlon will always at its core be swim, bike, run, the sport is evolving.
The mixed relay, which made its Olympic debut at the Olympic Games Tokyo 2020, offered a glimpse of what's to come for this sport.
Shorter distances. Draft-legal. Team dynamics. Spectator-friendly.
Age groupers got the chance to experience the fun of the mixed relay at the 2022 and 2023 USA Triathlon Multisport National Championships Festival where the energy was palpable.
"The energy at the finish line was intense. Between the spectators and all of the other team members, there was a lot more of a collected investment of encouragement than you would normally see in a race," said Lance Fargo, a longtime triathlete and multiple-time Clydesdale national champion. "It was just way cool. In all my years of triathlon, this was the most fun I've ever had."
Multisport National Championships showed there's an appetite for alternative racing formats. Aquathlon. Aquabike. Duathlon. Thousands of athletes from around the country came to Irving, Texas, for the multi-day celebration of racing, many racing a new format for the first time.
Whether you're a new triathlete or a veteran looking for a new challenge, there's a race format for you. The future of multisport offers more opportunities for unique racing, with different combinations of swim, bike, run.
Want to race multisport in 2024? Check out the 2024 USA Triathlon Multisport National Championships Festival in Omaha, Nebraska! Duathlon. Aquathlon. Aquabike. Draft-legal. Mixed Relay. It will all be there June 5-9! No qualification required - all abilities welcome! Come try something new and REGISTER TODAY.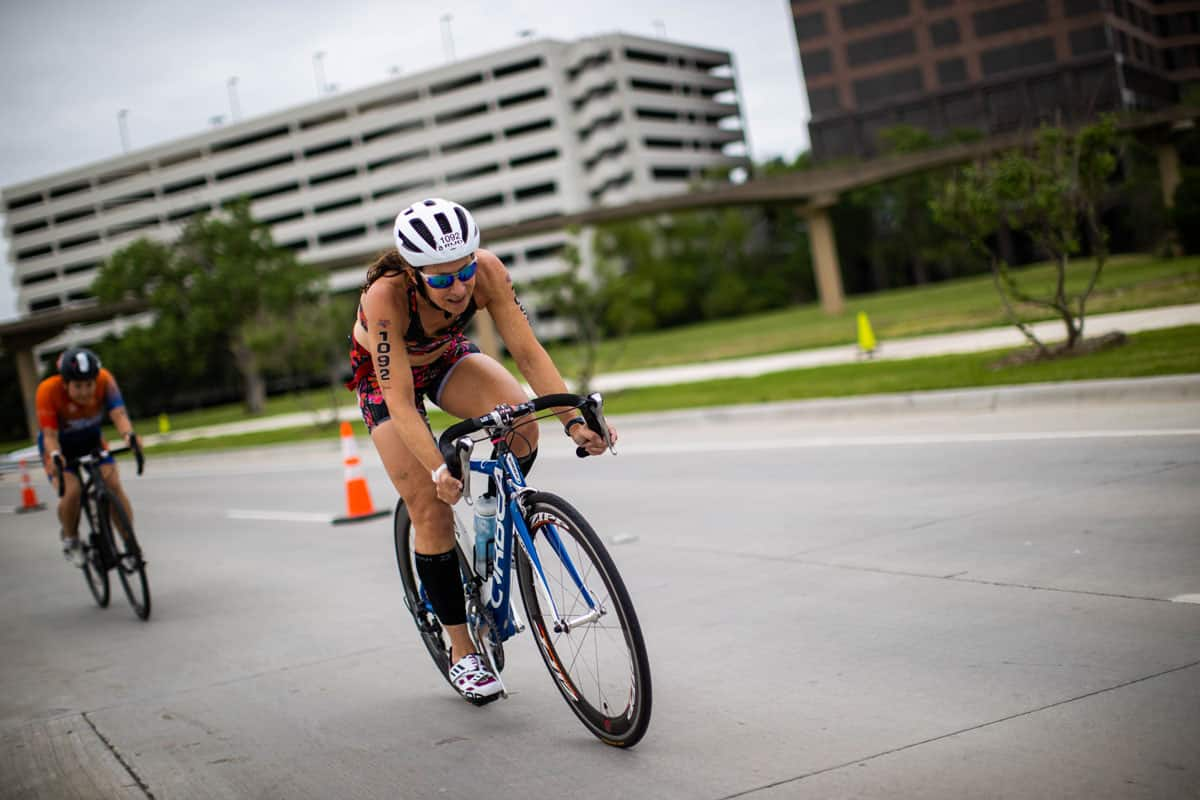 Which multisport format will you
choose?
Not feeling the swim? No water in this race. The non-swimmers dream. The discipline offers a great introduction to the multisport lifestyle. Plus, racing a duathlon early in the season — when it's too cold for open water swimming — is an ideal way to knock off some rust.
Distances
Sprint (5k run, 20k bike, 2.5k run)
Standard (10k run, 40k bike, 5k run)
Middle (10k run, 60k bike, 10k run)
Long (10k run, 150k bike, 30k run)
Oh, you love to swim?
"Aquathlon really caters to people who don't like the bike portion of triathlon, which is definitely me," said Kristen Doster (Green Bay, Wis.) who won the overall title at the 2022 Aquathlon National Championships. "It's a fun race and you don't need as much gear." Her last point is spot on — USA Triathlon's Youth Splash & Dash Series introduces kids to multisport in a fun, low barrier to entry fashion as kids don't need a bike to race.
Distances:
Standard (2.5k run, 1000m swim, 2.5k run) or (1000m swim, 5k run)
Long (2000m swim, 10k run)

You don't want to run? Aquabike is an ideal non-impact format for athletes who want to save their bodies from the pounding of the run (non-runners rejoice!). The discipline hasn't been around long — aquabike rankings were added to USA Triathlon's annual rankings in 2010 — and has grown in popularity with longtime triathletes looking for a new, more gentle, challenge. Encourage your local race director to add aquabike to their events.
Distances:
Standard (1500m swim, 40k bike)
Long (1900m swim, 90k bike)
Draft-legal triathlon and
duathlon
How about (legal!) drafting?
"It was super cool racing draft-legal. I could see myself doing more of these," said Miguel Mattox (Mill Valley, Calif.) after winning the 2022 Draft-Legal Sprint Triathlon National Championships. No "On your left!" in this format of racing — drafting is allowed — and a strategic part of the racing where athletes ride in packs. The format is contested on the World Triathlon and Olympic stage and is gaining in popularity among the age group ranks.
Distances:
Sprint triathlon (750m swim, 20k bike, 5k run)
Sprint duathlon (5k run, 20k bike, 2.5k run)

Give me dirt. Off-road first emerged in the mid 1990s in Maui, Hawaii, and offers those with an adventurous side a new multisport thrill. XTERRA races have long provided off-road triathletes a fun format for racing. Mountain bikers can rip single track and trail runners can bomb mountainside trails in an off-road triathlon — or duathlon, a growing off-road discipline. Gravel is the hottest trend in cycling, so it only makes sense for multisport to incorporate gravel riding. Check out the 2023 USA Triathlon Gravel Triathlon Series.
Distances:
Can vary, but typically 1k swim, 20-30k mountain or gravel bike, 6-10k trail run
Super sprint and mixed
relay
Fast and furious — and with teammates.
"It's full-gas. You get to see what you're made of," said Brave Mays (Aubrey, Texas) after winning the inaugural Super Sprint Triathlon Time Trial National Championships in 2022.
Full gas is right. Think of the super-sprint as the "5k" of triathlon. Super approachable. In the mixed relay, teams of four (two women, two men), combine to race, with each member completing a super-sprint triathlon. The exciting, spectator-friendly format made its Olympic debut in Tokyo.
Distances:
250m swim, 5k bike, 1.2k run
Now that you know all about multisport - how about you give a new format a try and Check out the 2024 USA Triathlon Multisport National Championships Festival in Omaha, Nebraska!