Clydesdale/Athena
Features
Blogs
I'm an Athena Athlete Racing on the World Stage — And I'm Proud of It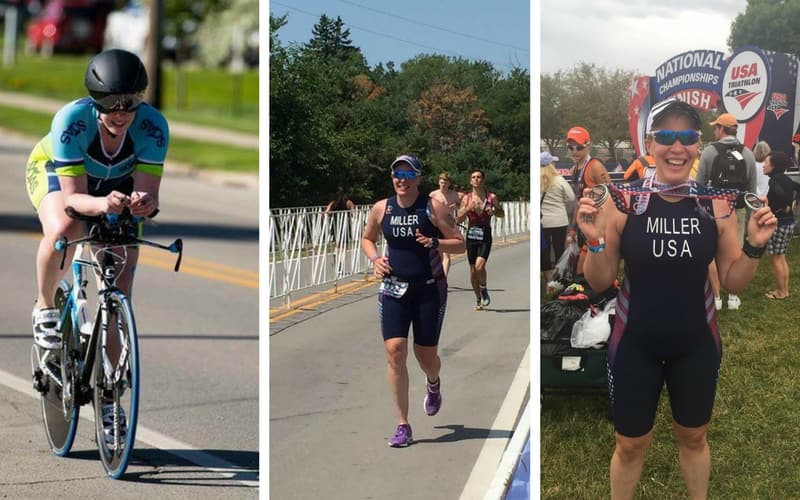 This year is my first on Team USA, but more importantly, it marks gaining my confidence — and being proud of who I am.
As I prepared to start the Age Group National Championships sprint triathlon in Omaha in 2016, my enthusiasm felt as wobbly as the dock we started from.
Then came the negative thoughts as I sat on the dock, feet dangling into Carter Lake.
"What are you doing here? You don't belong here. You're too big to do this," the voice in my head said as I looked to the left and the right, realizing I had at least 50 pounds on the majority of competitors in my wave.
In 2016, I had been racing triathlon for six years, and in more recent years, had been averaging around 20 events a season. And about two months prior, I claimed a spot on Team USA for the ITU World Championships standard duathlon in Penticton, British Columbia, in August 2017.
But for some reason, I spent the rest of the sprint feeling embarrassed and defeated, while I should have felt strong and proud.
This year, I did both Age Group National Championships events — Olympic and sprint — with my head held high and a smile on my face. Having completed my first 70.3 two weeks ago, I had few expectations, other than to have a good time. I achieved that and more, setting a fantastic PR on the sprint 5k.
What changed in the past year?
I took more pride in who I am — an Athena triathlete — and came to the realization you don't have to have a certain body type to compete at a high level. Women like me who weigh 165+ can choose to race age group or Athena, an optional weight-based category. I choose to race Athena because for me, it represents being at peace with the strong, healthy woman I am. While it's not offered at every event I compete at, I choose to race Athena when I can because it's how I want to be compared — and I generally find there's more competition in that category, versus age group, at local races. While Athenas may weigh more than the average female triathlete, it doesn't stop us from being members of Team USA, national champions, IRONMAN finishers, Boston Marathon finishers and overall female race winners.
I stopped comparing myself to others, because comparison is the thief of joy. Triathlon, for most of us, is a hobby. It should be enjoyable, not a disappointment or a chore. I now view races as a time trial, with my times as the only competition. If I win something shiny and get to stand on a podium, great; if not, I move on and don't beat myself up over it.
I was encouraged by an amazing group of Athena triathletes, especially Kimee Armour and Leslie Battle. I met Kimee at the Duathlon National Championships in Oregon in 2016, and quickly realized she is the toughest, most determined woman I've ever met. After a mix-up on the run course in Oregon, she missed qualifying for Worlds. But Kimee doesn't quit. The day after PR-ing at IRONMAN Florida, Kimee made it on to Team USA at a sprint duathlon qualifier in New Orleans. As for Leslie, we've never met, but I know her through a Facebook group she moderates (Athena Triathletes & Athena Alumnae). Leslie is the reason I'm on Team USA — she persuaded me to race at Duathlon Nationals and reinforced I belonged among the best of the best, even if I didn't believe so at the time.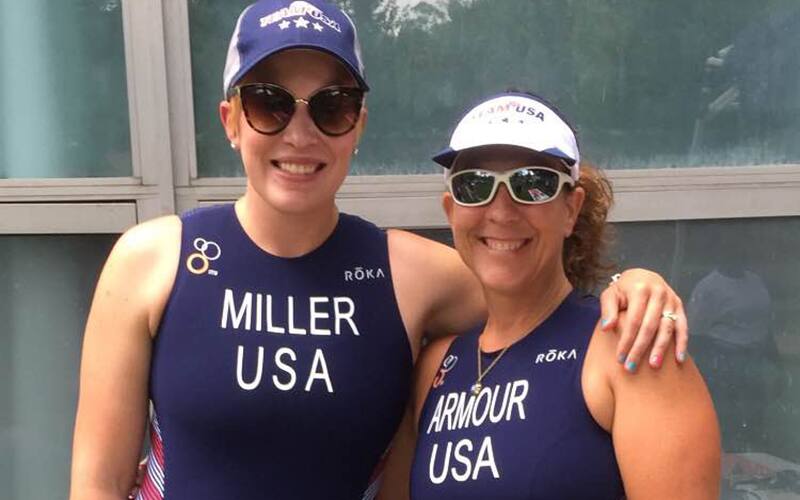 In about a week, I'll be toeing the start line with the fastest duathletes in the world. This time, I'm proud of who I am.
I'm honored to be representing the USA.
I plan to do so with my head held high and a smile on my face.
Learn more about the Penticton 2017 ITU Multisport World Championships Festival at penticton2017.com.