19 U.S. Strong Take on Chance for the Para World Title in Abu Dhabi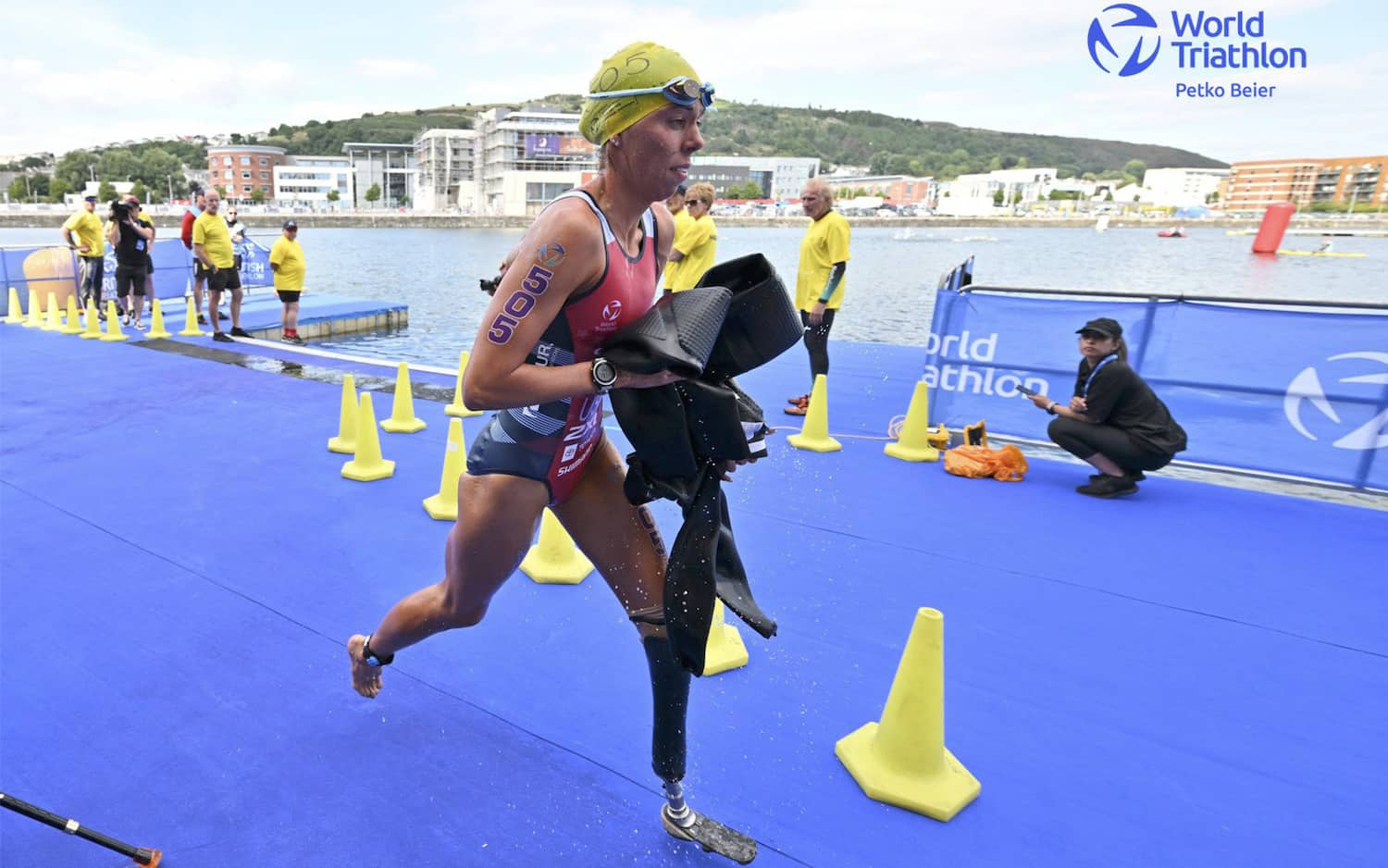 COLORADO SPRINGS, Colo. — A decorated roster of 19 U.S. elite paratriathletes will race for world titles at the 2022 World Triathlon Para World Championships this week in Abu Dhabi.

The elite paratriathlon competition is the first race to kick off the World Championship event week in Abu Dhabi. Setting the stage on Thursday, Nov. 24, the U.S. elite paratriathlon men and women will compete across 11 sport classifications. The U.S. roster includes para world champions Chris Hammer (Troy, Mich.), Grace Norman (Jamestown, Ohio), Hailey Danz (Wauwatosa, Wis.), Kendall Gretsch (Downers Grove, Ill.), Melissa Stockwell (Colorado Springs, Colo.) and Kelly Elmlinger (San Antonio, Texas), as well as up-and-coming talent eying the Paris 2024 and LA 2028 Paralympic Games.

The Para World Championships will also include the World Triathlon debut of the para mixed relay, which features teams of four (two men and two women from different para classifications) who each complete their own mini-super-sprint triathlon before handing off to their next teammate. USA Triathlon hosted the first-ever paratriathlon mixed relay earlier this year.

The Para World Championships will have extended highlights packages available on TriathlonLIVE. The first race, beginning with the PTVI classification, will kick off on Wednesday, Nov. 23 at 11 p.m. EST (Thursday, Nov. 24, 8 a.m. local Abu Dhabi time). The first-ever World Triathlon Para Mixed Relay will take place Friday, Nov. 25 at 10:15 p.m. ET (Saturday, Nov. 26, 7:15 a.m. local time).

An eventful World Triathlon Para Series that began in May and toured the world's best paratriathletes to Yokohama, Montreal and Swansea, it all comes to a close on a sprint-distance course (750-meter swim, 20-kilometer bike, 5K run) around the Yas Bay Waterfront in Abu Dhabi.

Starting the day will be the PTVI division. Kyle Coon (Colorado Springs, Colo.) alongside his guide Zack Goodman, and Owen Cravens (Algonquin, Ill.) with guide Colin Riley will headline that event on the men's side, while Deb Chucoski (Corning, N.Y.) guided by Ericka Hachmeister will represent for the women.

Coon is the top-seeded athlete for the men, having claimed victory in both Yokohama and Montreal in this year's WTPS season. He also won the 2022 USA Paratriathlon National Championship title, and is searching for his first career world title. He earned the bronze at the 2021 World Triathlon Para World Championships.

Her first year racing elite paratriathlon Chucoski has podiumed in every event this season, including a silver at the 2022 USA Paratriathlon National Championships and the bronze in Montreal.

The PTWC classification will take off second. Howie Sanborn (Denver, Colo.) and Zachary Stinson (Chambersburg, Pa.) are racing in the men's event, while Gretsch represents the U.S. women. Sanborn earned the bronze in Yokohama at the start of the season, and placed fifth in Montreal and Swansea. This will be Stinson's first event at the WTPS level, having only raced Para World Cups this year.

The Tokyo 2020 Paralympic gold medalist, Gretsch is aiming for her first para world title since 2016. She has placed second at both Montreal and Swansea this season.

In the PTS5 class, both Hammer on the men's side and Norman on the women's side will be working to reclaim a world title. Hammer earned the crown last year in Abu Dhabi, while Norman is seeking her first world title since 2017, after finishing with the silver last year.

Adam Popp (Golden, Colo.) and Mohamed Lahna (Elk Grover, Calif.) will race for the U.S. men in the PTS2 event and hoping to claim their first world championship podium. This season has been the first full year that Lahna has competed for the U.S. after switching representation from his home nation of Moracco.

In the women's race, Danz and Stockwell will race for PTS2. The Tokyo 2020 silver medalist, Danz earned the world title in 2021, and with her victories in both Montreal and Swansea, she is in good position to retain her crown.

The largest classification of U.S. athletes will be in the PTS4 race, with six athletes racing. Eric McElvenny (Pittsburgh, Pa.) and Erik Hultquist (Scottsdale, Ariz.) are set to compete for the men. The women will be represented by Elmlinger, Kelly Worrell (Cherry Hill, N.J.), Kendra Herber (Monroe, Ohio) and Emma Meyers (Pensacola, Fla.).

Elmlinger is aiming for a back-to-back world title, having won the 2021 world championship. She comes to Abu Dhabi with a win under her belt from Montreal.

Rounding up the U.S. roster is Christopher Marston (Mechanicsville, Va.) in the men's PTS3 event. The U.S. national champion will be appearing in his first World Championship this year.

The complete Paratriathlon start list can be found here.